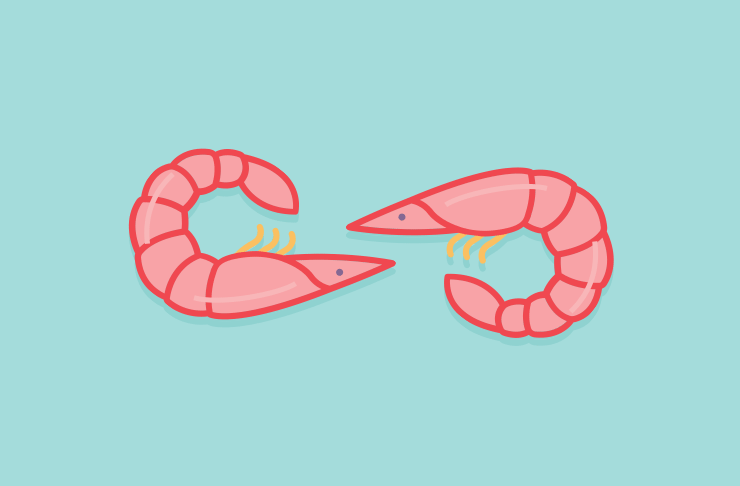 ​
Wave hello to a long weekend, well for us Aucklander's anyway.
Aquarius
There are plenty of great things about this week but best of all you're about to be in luck. Celebrate Chinese New Year at these spots, and say ni hao to the new year.
Here are some ways to celebrate the Chinese New Year in Auckland.
Pisces
Let's face it, not every week is going to be your week. If you're feeling stuck in a 'grass is always greener' whirlwind try tapping into your musical sensibilities to break free from a drab routine.
Work piling up? Get started with these tunes.
Aries
Feeling impulsive? Roll with it. Book that trip you keep putting off, set up that Tinder date and buy that thing from your wish list. Nothing beats a good mid-week indulgence.
Where you need to go this week: Travel inspiration sorted.
Taurus
Everybody falls in a rut sometimes so don't feel bad if you haven't escaped your 2016 cocoon just yet. Three weeks into the New Year it's about time you became a 2017 butterfly. A fashion forward step may be just the thing you need.
Where you need to go this week: Your comprehensive style guide awaits.
Gemini
So you're regretting that thing you did. Don't stress, by the end of the week you'll have much more clarity and energy to act. Get together with family and friends this weekend for a chilled out meal and some much-needed venting.
Where you need to go this week: Give this cool place a go.
Cancer
Needless to say, you need the extra day off this week. The start of 2017 has not been kind to you (because your moon stars are unaligned, obviously), so we recommend staying indoors and avoiding every other human this weekend.
Where you need to go this week: Absolutely nowhere. Make smashed avo at home instead.
Leo
So you've gone and committed to a sugar-free, gluten-free, dairy-free diet to celebrate (ha) 2017 and you're feeling the cold, harsh hammer of regret? Too bad, since you announced your diet on Facebook and to every other living human who would give you the five minutes you need to explain what you're NOT ABLE TO EAT AT THE MOMENT.
Where you need to go this week: Gluten-free, sugar-free but 100% delicious, Little Bird Unbakery is the place to go.
Virgo
Unlike those Leo fools, you made no health resolutions for 2017. On Thursday you're set to bounce into your Australia Day party with the gleefully light step of someone who hasn't overcommitted in every aspect of their life.
Needing some foodie inspiration: Here is the best Nutella everything, just because you can.
Libra
No news for you this week Libras, maybe it's time to make some plans to go out?
Where you need to go this week: You've got to start somewhere, maybe try dinner here.
Scorpio
Dear Scorpios, take some time out of your jam-packed schedules and take some me time, pamper yourself to a mani (and a pedi) if you so choose.
Where you need to go this week: You deserve it, pamper yourself here.
Sagittarius
Decision-making is not your strong point this week. Not only will any decision making cause your blood pressure to reach new heights, it's also not worth the effort.
Where you need to go this week: Avoid decisions and go for their classic mince on toast.
Capricorn
Get out, literally and figuratively. It's for your own good.
Where you need to go this week: We've got our eyes on this funky 'burb.
Still procrastinating? Check out everything you need to know about what happened on the internet last week.
Image credit: Gabrielle Stjernqvist