Pan fried, cheese laden or buttered up—these light and silky Italian dumplings have a huge following of dedicated fans.
If you're searching for your perfect melt-in-your-mouth gnocchi moment, we've tracked down Perth's best gnocchi. We don't recommend reading this on an empty stomach.
Post
Perth
The fact that the State Buildings' iconic matriarch Ada Scaffidi (who you may remember from Alto's) is still hand rolling Post's gnocchi for delivery daily is pretty mind blowing. I guess sometimes traditions are not made to be broken and honestly we might cry if it does in this case. Hands down, one of the best you'll try anywhere ever.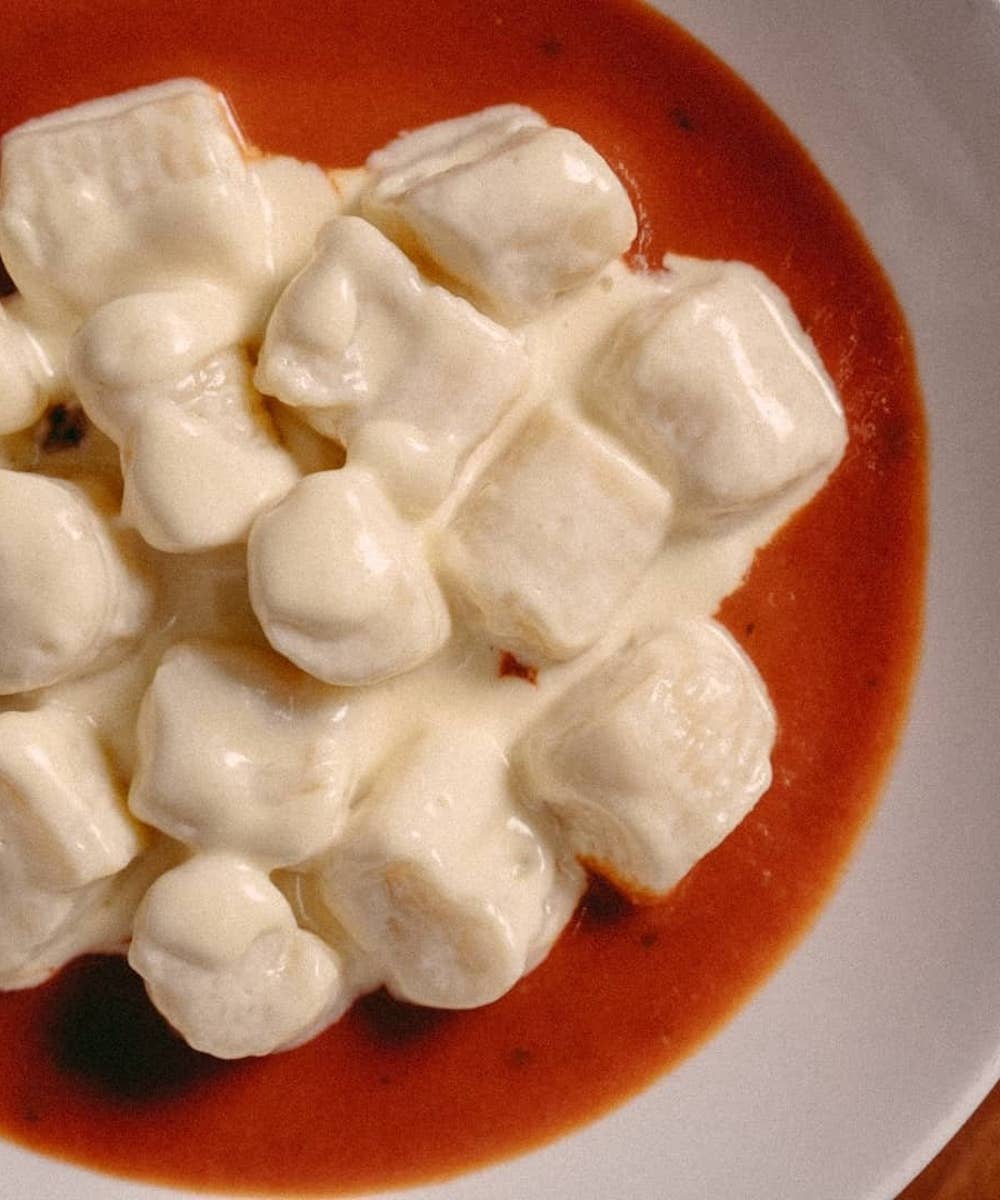 Hearth
Perth
We wrapped up our top gnocchi list last week, but then we got wind of Hearth's new season menu and had to reconsider. The ritzy kitchen has teamed up with legendary local cheese producers La Delizia (IYKYK) on the most gorgeous ricotta gnocchi with warrigal greens, onion sabayon and fricasse dressing. Fancy? You bet. Delicious? One hundred per cent.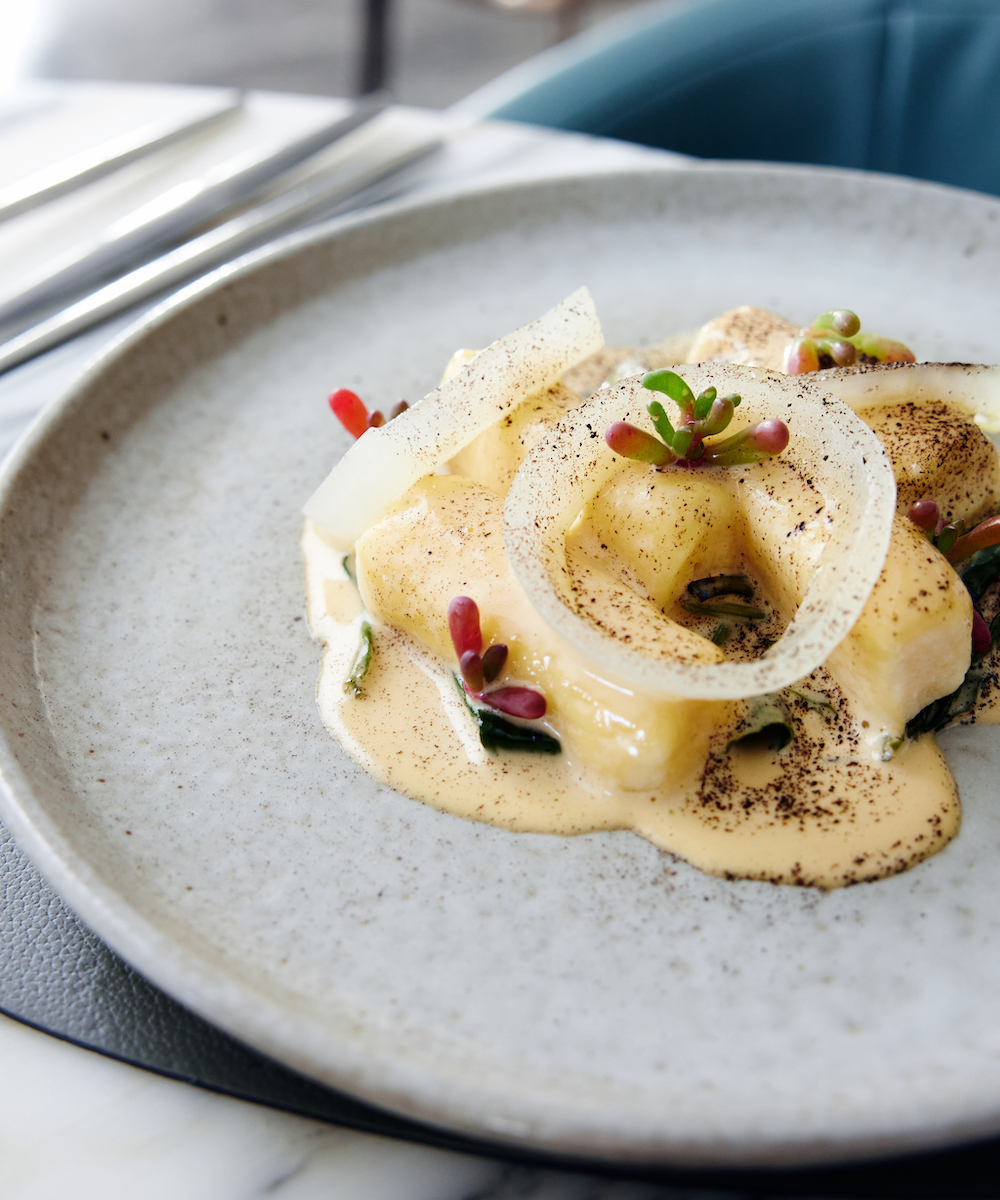 Threecoins Italian Trattoria
Inglewood
The woodfired ricotta gnocchi at Inglewood icon Threecoins Italian Trattoria is the kind of dish you deeply regret not ordering when you see the clever guy on the table over from you tucking into it. Just picture ricotta gnocchi tossed in tomato, basil and oregano, topped with fior di latte mozzarella and baked in the woodfired oven til it's just right.
Acqua E Sale
Morley
You've got two redic gnocchis to choose from at Acqua E Sale—a homemade gnocchi with braised duck leg ragu, porcini mushrooms and crispy breadcrumbs and a firmer Sardinian gnocchetti made simply with fresh Italian sausage, parmesan and a beautiful tomato sugo. The latter is what we go for time and time again, but we say order both and decide for yourself.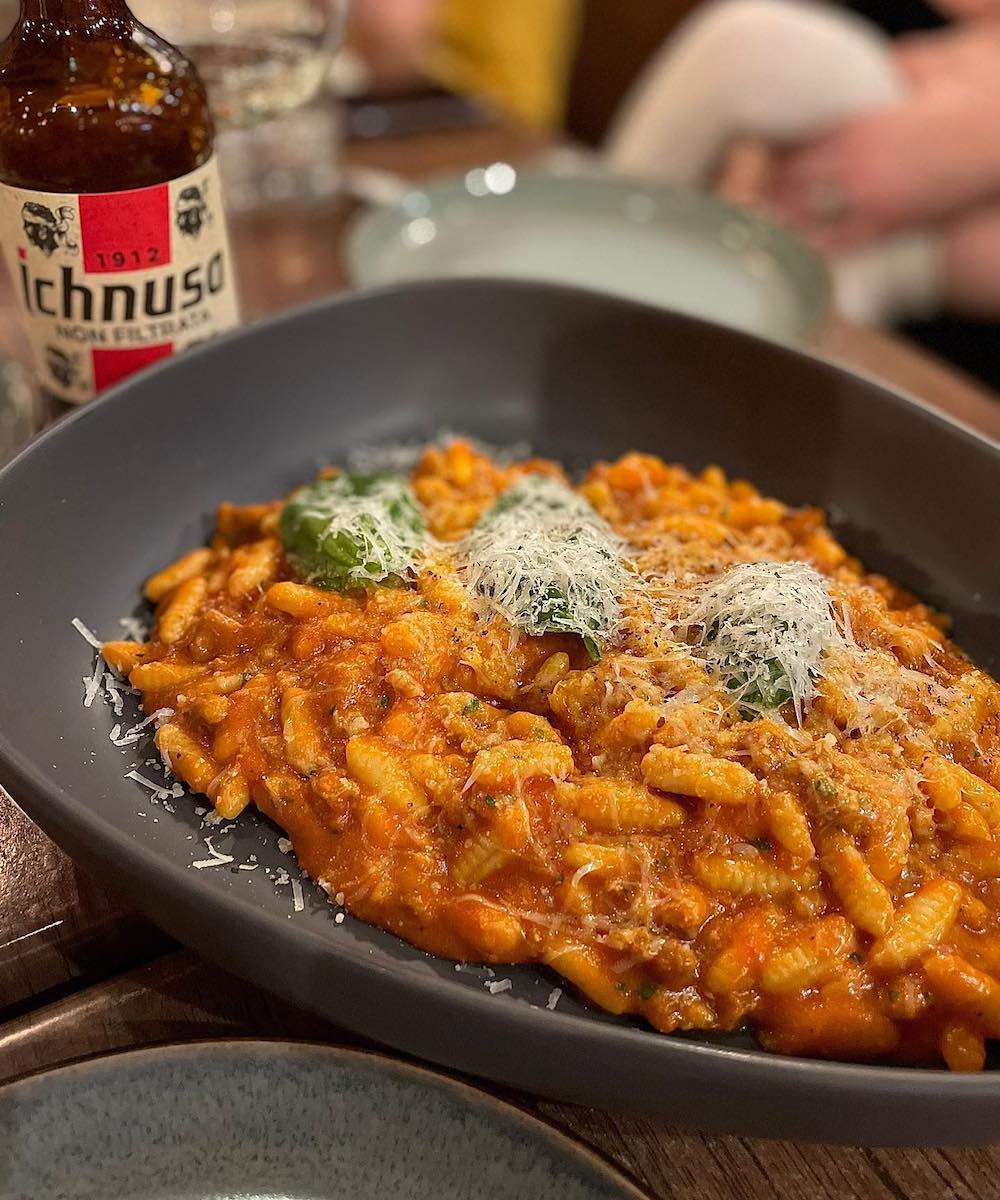 Pizzaca Pizzeria & Bar
Doubleview
We'd argue that getting the cheese to carb ratio right is what truly separates the good and god tier pasta dishes so when we heard the new Pizzaca Pizzeria & Bar were doing a pesto provolone stuffed gnocchi doused in hazelnut brown butter sauce, we already knew it was going to be a hit.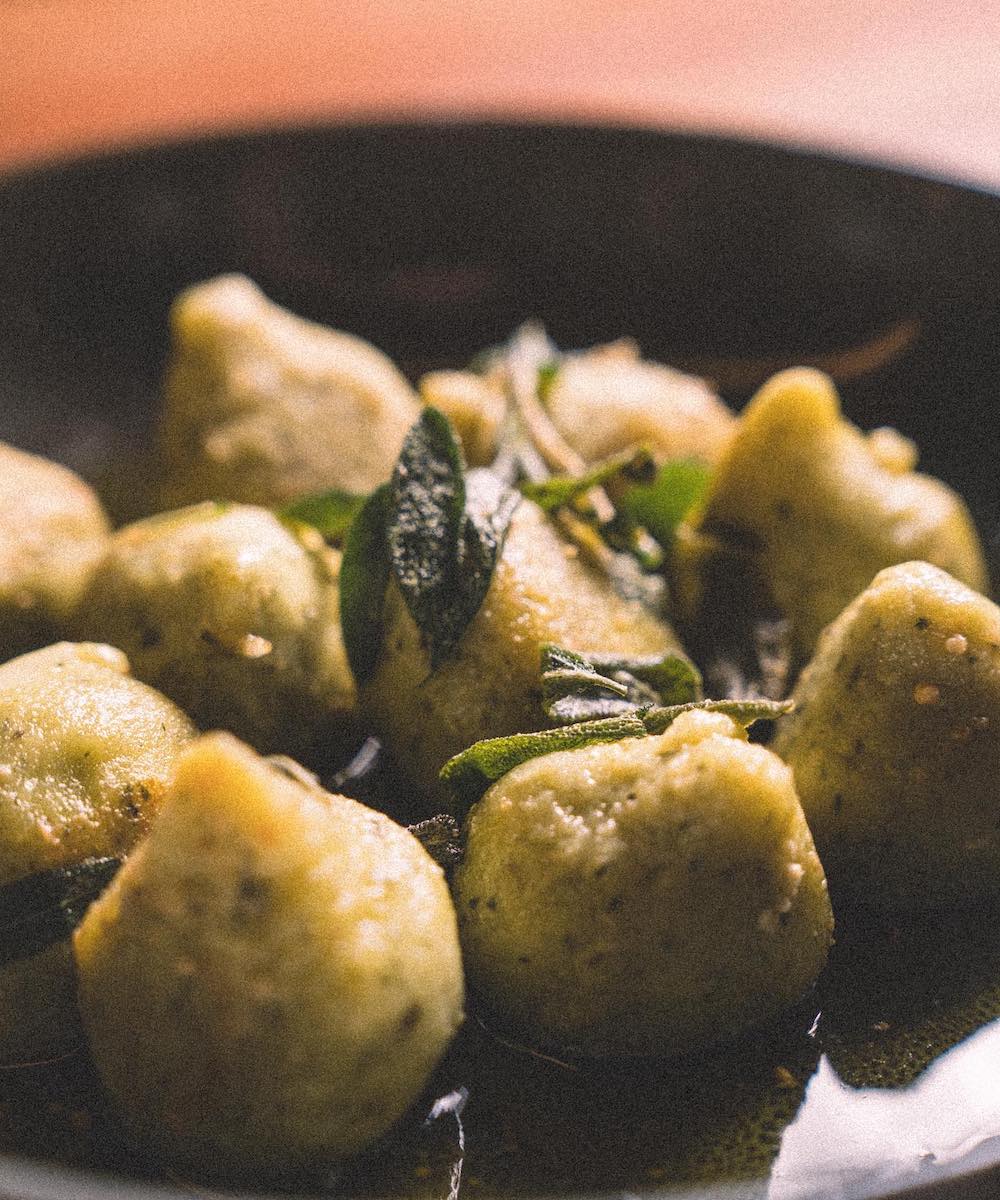 Si Paradiso
Mount Lawley
It's hard to look past the allure of woodfired pizzas in the vibing amphitheatre at Si Paradiso, but if you do actually sit down for dinner inside you can experience the magic that is their Parisian Gnocchi. These little potato morsels have been pan fried so you get those crispy, caramelised edges that are wrapped with love in lashings of basil pesto, pine nuts, parmigiano reggiano and lemon.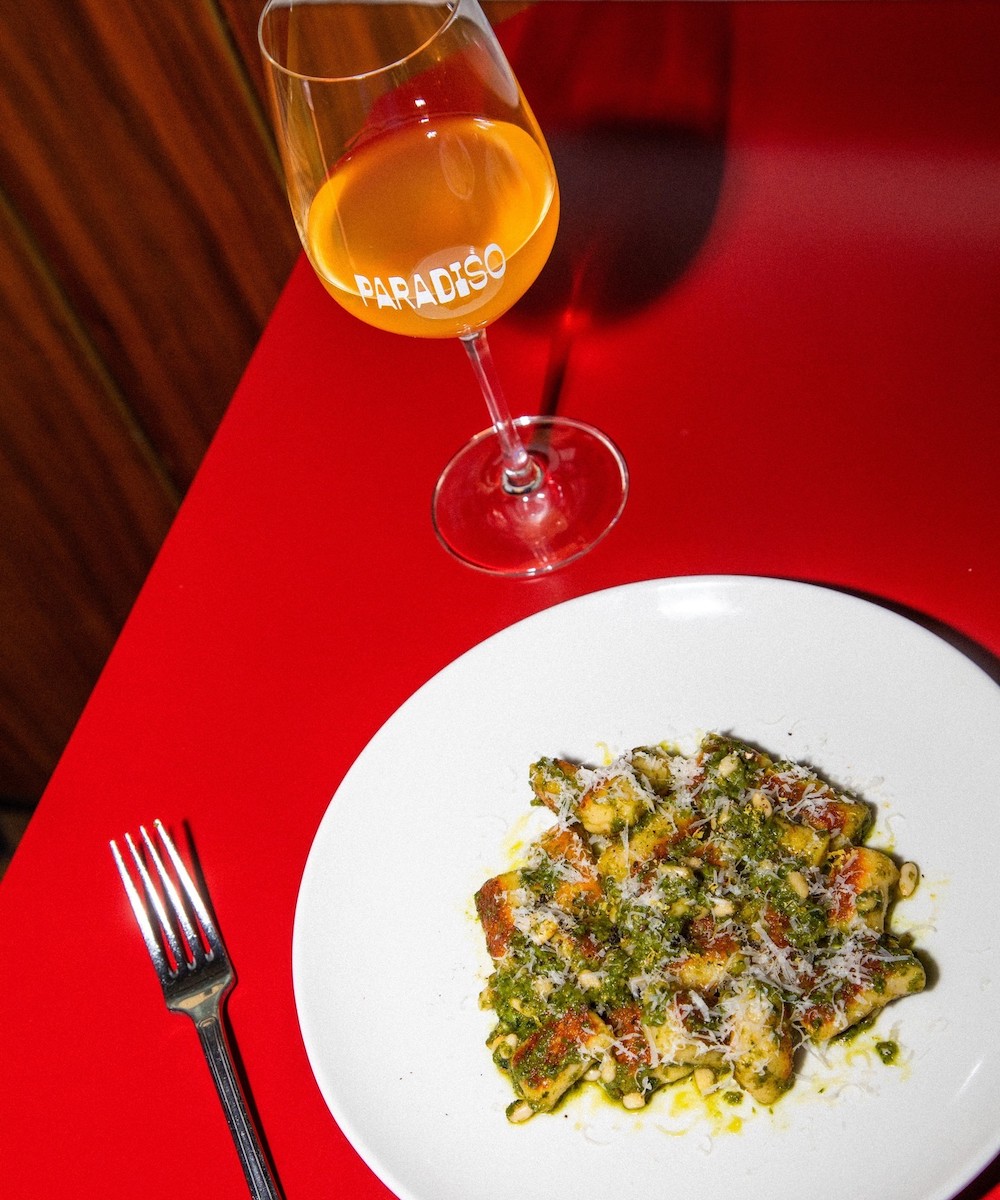 Galileo Buona Cucino
Shenton Park
No gnocchi round up is complete without the gnocchi al pesto from Galileo Buona Cucina. Try it or you'll always wonder what you're missing.
La Sosta
Fremantle
La Sosta gets a lot of things right—their gnocchi just happens to be one of them. How it's served is always changing, but we've never been disappointed. Keep an eye out for their sip and cook masterclasses too, and you could become a master of potato pillows yourself.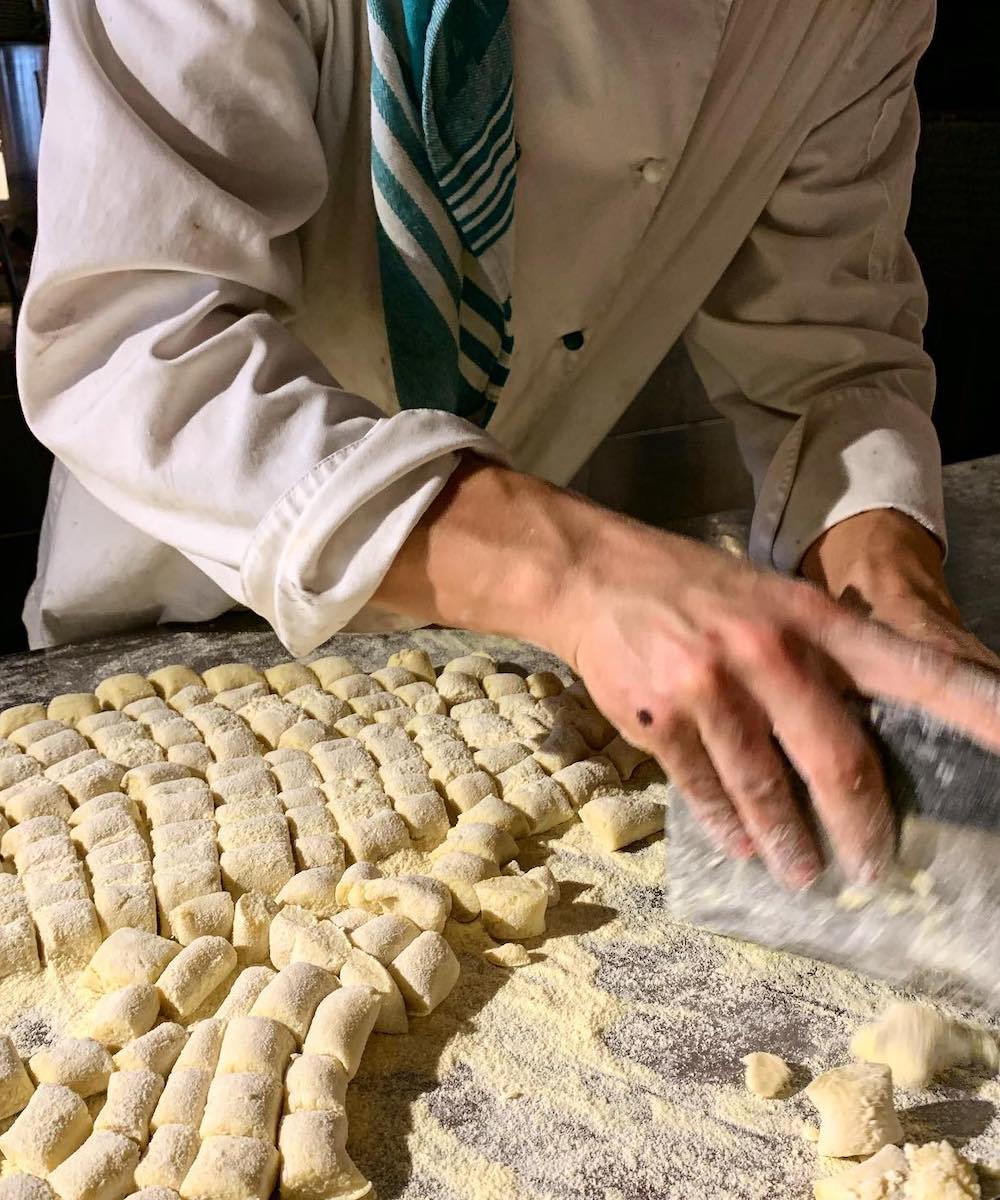 Maruzzella
East Perth
Anywhere that serves a gnocchi topped with a whole burrata is good in my books. But hey, why stop there? Maruzzella's four cheese gnocchi—cooked in a mascarpone, gorgonzola, provolone and cream sauce with aged parmesan, sage, mushroom and truffle—is a real cheese lover's dream.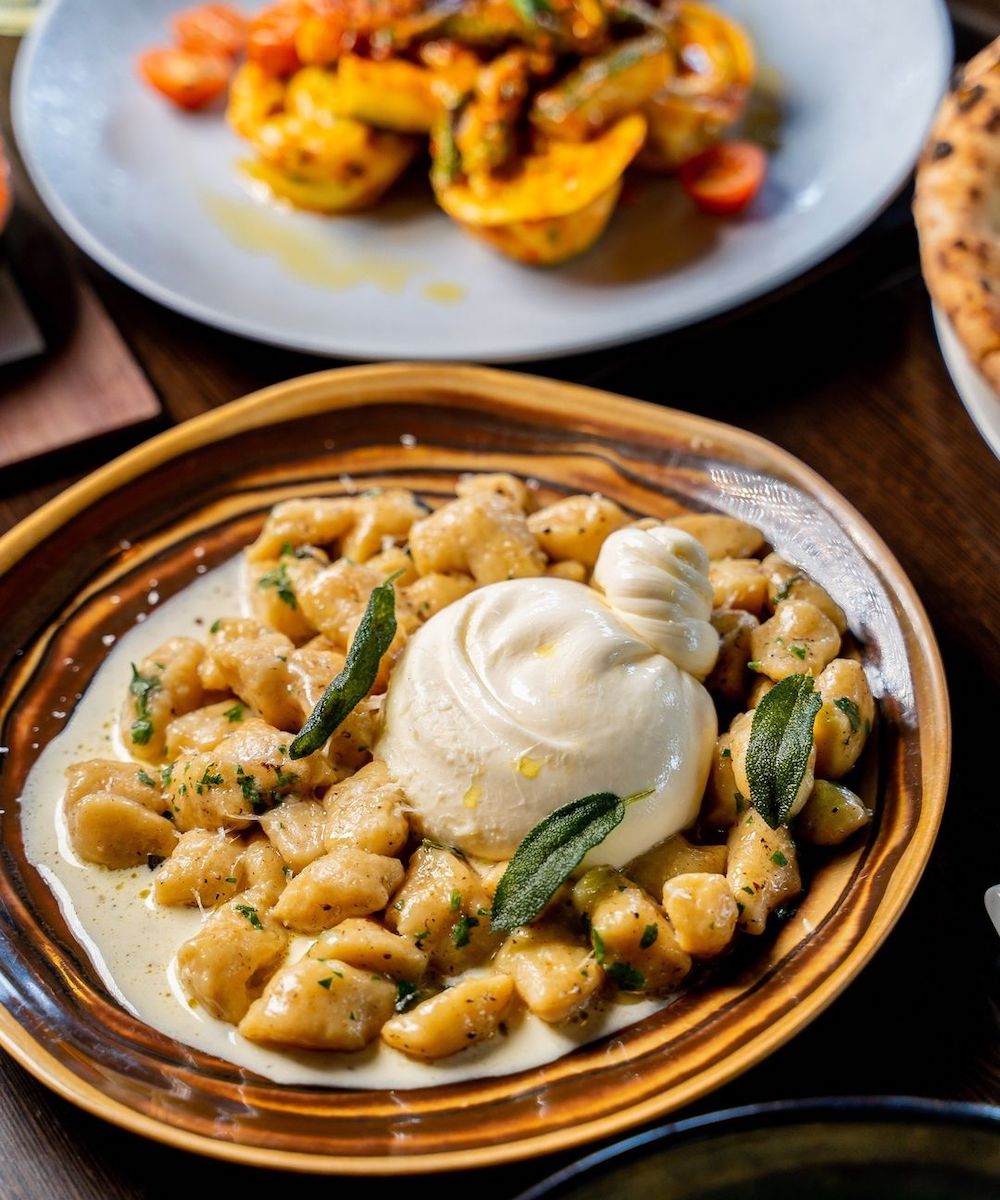 North Street Store
Cottesloe
You might be a little surprised to see our fave coastal bakery amongst all the icons on this list, but before the Italian traditionalists pull out the pitchforks, listen here—the takeaway gnocchi at North Street Store is one hundred per cent deserving. It's the holy grail of heat and serve mid-week dinners and if you buy enough you can take leftovers for lunch and enjoy it all over again...preferably chased down with a cinny scroll.
Searching for more Italian goodness in Perth? Tick off Perth's best Italian restaurants.
Image credit: Maruzzella, Hearth, Post, Acqua E Sale, Pizzaca Pizzeria & Bar, Si Paradiso, La Sosta, Maruzzella