Ah, Mondays. They tend to be a bit of a dreadful day, don't they? Everyone on the bus on a Monday morning is a bit flat. The people in your office are a tad miserable. The lady you buy your lunch from looks glum. Then you finally finish your day, go home to cook an average dinner and binge-watch your latest Netflix series while fondly remembering all the fun you had on the weekend and how it all feels like a distant memory now.
So let's do something to make Monday awesome! Instead of dreading Monday, let's start looking forward to it. No, it's not hump-day and nor is it #happyfriday—but that doesn't mean we can't have fun on a Monday.
So here's what's open on a Monday night in Perth. Plus, we have lovingly organised them into areas depending on which part of town your office is in. That's just the kind of generous bunch we are.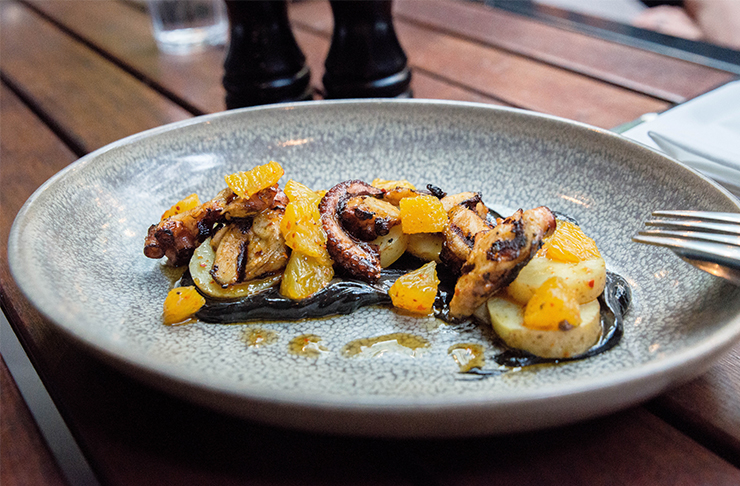 Perth CBD
#1 Lalla Rookh, Perth. Reward yourself for getting through your day with some cheese and charcuterie.
#2 The State Buildings, Perth. So many different venues inside this iconic building, including Post, Wildflower and Petition Kitchen. You'll definitely find something to make your Monday.
#3 Eat Me Ramen Bar, Perth. Erryone loves ramen and we're particularly fond of the noodly goodness dished up at this CBD joint. Get on it!
#4 Brika, Perth. Finish off your day with some plate-smashing and Greek cuisine. (Note: plate-smashing may not occur. But tastiness definitely will.)
#5 Long Chim, Perth. Two words: banana roti. Do it.
#6 Varnish on King, Perth. The whiskey and bacon flights have your name on them.
#7 Sushia Izakaya, Perth. If you're craving Japanese-a, this is where you need to head!
#8 The Heritage, Perth. If you're after something a little fancier on your Monday night look no further than The Heritage.
#9 The Flour Factory, Perth. A Queen Street staple, The Flour Factory has been keeping our Monday nights interesting since they opened a few years ago.
#10 Prince Lane, Perth. Pub food taken to a whole new level—the pizza on a chicken parmie base is not to be missed.
Northbridge
#1 Authentic Bites Dumpling House, Northbridge. Dumplings are the antidote to the Monday blues—fact.
#2 The Red Teapot, Northbridge. This amazing little Cantonese restaurant will set the bar fairly high for all Mondays moving forward.
#3 Lido, Northbridge. Cheap and cheerful Vietnamese is the best way to end your Monday. Fact.
#4 Lot 20, Northbridge. Perth's friendliest bar is definitely there for you on Monday nights with bevvies and snacks.
#5 The Standard, Northbridge. On those long, summer days, The Standard's rooftop is the place to be. Grab some share plates, a round of cocktails and you have yourself a rocking Monday night.
#6 Aisuru Sushi, Northbridge. Easily some of the best sushi in Perth, Aisuru's bacon sushi is a must try.
#7 No Mafia, Northbridge. Got a spare $35? Kick off your Monday night at No Mafia and then continue on to Francoforte and Chicho Gelato for Tre Amici good times.
Inner North
#1 The Brisbane Hotel, Mount Lawley. They are open and Monday night means half price pizzas. Yay bargains.
#2 Duende, Leederville. Treat yourself to some Spanish tapas and sangria.
#3 Clarences, Mount Lawley. Get cosy at Clarences, they're open and Monday night's special is $22 burgers and beers.
#4 Ria, Leederville. Malaysian fusion at its finest, plus Monday nights are BYO at Ria. Woop.
#5 Chilli Orange, North Perth. Feel like a treat? Head to Chilli Orange for unforgettable and expertly-crafted modern Asian cuisine.
#6 The Old Laundry, North Perth. The perfect spot to unwind after a long day.
Western 'Burbs
#1 Il Lido, Cottesloe. Fun Italian dining with a speccy view and great atmosphere.
#2 Six Senses, Subiaco. Delicious Thai food that will knock your socks off. And it's BYO.
#3 Tommy Sugo, Nedlands. Delish, affordable, no-nonsense pasta.
#4 The Beach Club, Cottesloe. End your Monday with share plates by the ocean. How nice.
#5 Canteen Pizza, Cottesloe. Some of the best pizza in Perth and one heck of a wine list.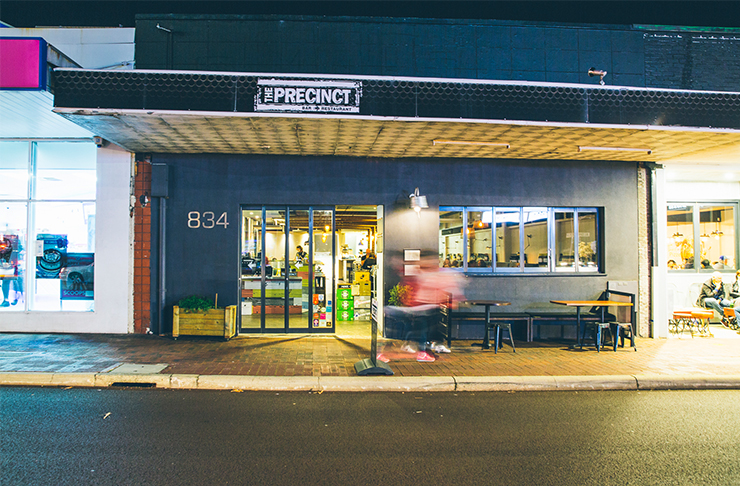 Eastern 'Burbs
#1 The Precinct, East Victoria Park. This stylish little restaurant and bar is a great way to cure your Mondayitis.
#2 The Royal, East Perth. If the only thing to cure your Mondayitis is relaxed, waterfront dining with snacks and wine, The Royal has got you covered.
#3 Phu Pho, East Victoria Park. Pan-Asian deliciousness with a focus on Vietnamese, plus it's BYO if you need a Monday bevvy.
#4 Rockpool Bar & Grill, Burswood. If you feel like splashing out go get a mind-blowing Monday steak.
#5 Himalayan Nepalese Restaurant, Victoria Park. If a tasty and calming night is what you need, this place serves up traditional cuisine while soothing your soul with the tranquil sounds of the Himalayas. Ahh.
#6 The Vic Park Hotel, Victoria Park. Not only is it open for business, The Vic Park Hotel does a $20 chicken parmi with chips, salad and a beer on Monday nights.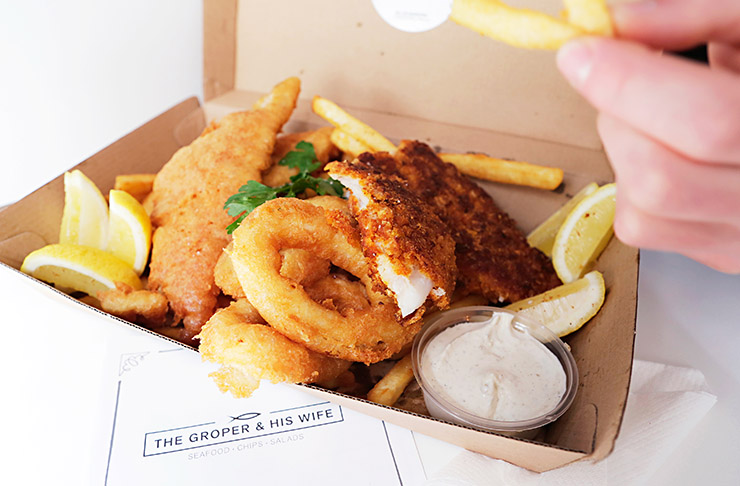 North
#1 Island Market, Trigg. A good share menu with a Mediterranian twist and spectacular ocean views.
#2 Scarborough Beach Bar, Scarborough. Burgers, pizzas, hot dogs or steak—this will be the most important decision you make all day.
#3 The Boulevard, Floreat. Monday night is half-priced pizza night at The Boulevard.
#4 The Groper And His Wife, City Beach. The Groper is dishing out seriously good seafood eats, perfect when you're still feeling a little seedy from last night's Sunday sesh.
#5 Odyssea, City Beach. Grab a seat on the deck, order up and enjoy a few wines from Odyssea's sophisticated wine list.
#6 El Grotto, Scarborough. Mexican + cocktails + beach makes for a pretty happy start to the week.
South
#1 Limones, East Fremantle. This cosy restaurant serves incredible authentic Italian, and features a gorgeous fireplace and a beaut old-school playlist to make you smile.
#2 Copper Chimney, South Fremantle. Some of the best Indian in Perth will surely cure your Monday blues.
#3 Clancy's Fish Pub, Applecross. Lift your Monday night spirits with Monday quiz nights at Clancy's.
#4 La Sosta, Fremantle. If you feel like a little Monday splash-out, La Sosta will impress you with its exceptional Italian.
#5 Shibuku Japanese, Palmyra. Great affordable Japanese and it's BYO.
#6 The Local Hotel, Fremantle. Not only is this place open on a Monday, it also offers a great special—get a burger, fries and a pint all for $19. Mondayitis cured.
#7 Strange Company, Fremantle. Wine on tap. Do you need any more convincing?
#8 Coast, North Fremantle. Relive your weekend at the beach at Coast with a cocktail in hand.
#9 Bread In Common, Fremantle. You can trust this Fremantle institution to deliver the goods every day of the week.
Want to know where to find the best dinner deals in Perth? Click here!
Image credit: Elle Borgward, Nancy Hanna and Louise Coghill