Ah, Mondays. The official end to the weekend and the dreaded start to the week. But that doesn't mean we can't still have fun on a Monday.
Rather than staying at home, you could be out sipping on a whiskey and bacon flight, munching on some Spanish tapas, or sinking a pint and parmi.
So, without further ado, here's what's open on a Monday night in Perth.
Perth CBD
The State Buildings
There are so many different venues serving up delicious Monday night eats in this iconic building, including Post, Wildflower, Petition Kitchen and Long Chim. You'll definitely find something to make your Monday.
Varnish on King
Perch on a bar stool, sip on a delicious top-shelf whiskey and munch on some bacon at Varnish on King. This swanky Americana dive bar is buzzing on a Monday night, serving up food that's just too good to pass up on.
The Meat & Wine Co
Sign us up for dinner at a sophisticated steak house on a Monday night. Perched on St George's Terrace, the Meat & Wine Co are all about paddock to plate, with premium cuts prepared by world-class chefs.
Ippudo
Warm the soul with a bowl of creamy Tonkatsu ramen with signature dashi, pork belly and slurpy noodles at Ippudo in the city. There is no sharing here.
The Stables
Escape the hustle and bustle of the city for an evening with good company at The Stables. The plates are designed to share, so we guess it's time to invite your mates along.
Furaibo
Head to Furaibo for stellar Modern Japanese dining in the heart of Perth. With a menu as large as theirs, it would be rude not to get several plates for the table.
Palsaik Korean BBQ
We love a good Korean BBQ, and Palsaik delivers every time. Their set menus are great value and come with all the delish sides and condiments you need to top off your barbecued goods.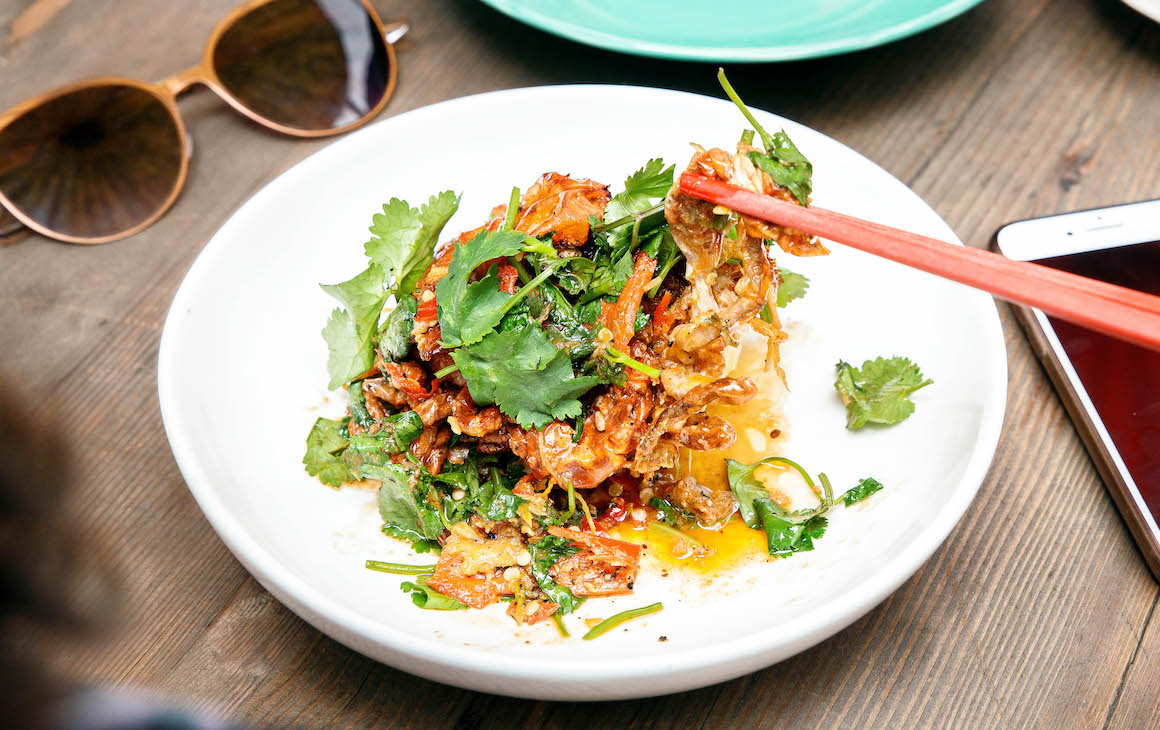 Northbridge
Authentic Bites Dumpling House
It's a well-known fact that dumplings are the antidote to the Monday blues. So trust us when we tell you it is well worth the line if you're after some steaming pillows of goodness. Your mood will perk right up with pan-fried kimchi dumplings from Authentic Bites Dumpling House.
No Mafia
Kick off your Monday night with some heart-warming pasta at No Mafia. People watch from their alfresco bar whilst downing delicious carbs to fight off the Monday blues. Continue on to Chicho Gelato afterwards.
Aisuru Sushi
Aisuru Sushi is easily some of the best sushi in Perth. From us to you, Aisuru's bacon sushi is an absolute must-try and pairs well with a glass of soju.
Hoodburger
Burgers are always a big yes on any night, but especially on Mondays. You can't go past Hoodburger in Northbridge for a decent feed and a pick-me-up. If anyone isn't vibing, there are loads of other foodcourt faves to choose from here too.
Yes Please
This tranquil oasis in the heart of Northbridge offers the complete package: delicious drops, home-cooked food, and a cosy haven to fight off the Monday blues.
Louder Louder
Packed full of flavour and flair, Louder Louder in Northbridge is the next Thai restaurant to tick off your foodie to-do list.
La Cholita
Tacos, tequila and margaritas make for an eventful Monday night at La Cholita. The team have you covered on all bases as Perth's favourite Mexican cantina.
Francoforte Spaghetti Bar
Homely and unpretentious, follow your nose down Williams Lane in Northbridge and get ready to tuck into pasta just like Nonna makes at Francoforte Spaghetti Bar.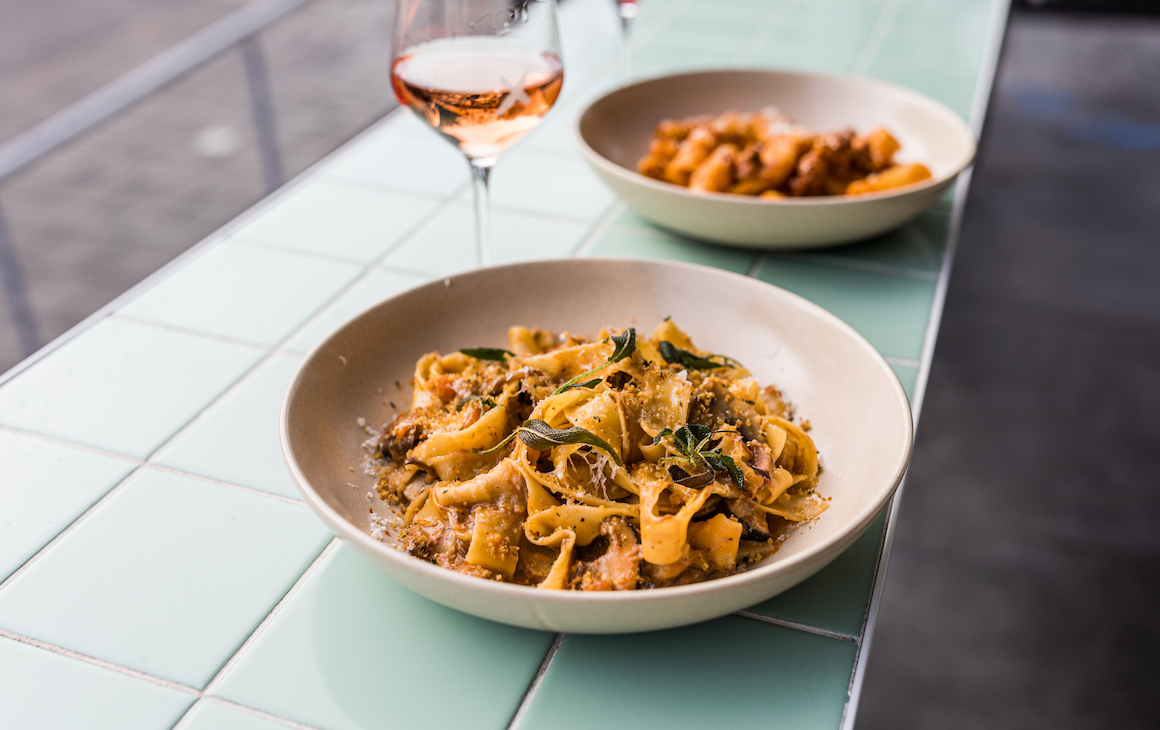 Inner North
The Brisbane Hotel
If all you need is a good pub feed on a Monday night, then look no further than the Brisbane Hotel. Round up your mates to chat about your weekend antics, and don't forget to order the parmi.
The Old Laundry
Perth's friendliest bar is definitely here for you on Monday nights with bevvies and snacks galore. Plus, their courtyard is the perfect spot to unwind after a long day.
The Beaufort
We love this multi-level venue on a weekend, so what's stopping us from enjoying it on a Monday? Grab some share plates, a round of cocktails and you have yourself a rocking Monday night.
The Elford
Not only is it open for business, The Elford does a $15 pizza on Monday nights. Say less.
Six Senses
Our hot take on Six Senses in Leederville is delicious Thai food that will knock your socks off. And it's BYO. What more could you ask for?
Pinchos Bar de tapas
One of our favourite tapas bars is throwing its doors open on a Monday night to satisfy our Spanish nibbles cravings. This place is authentic, fun and, the best part, tasty.
Servo Leederville
Fire up the group chat, this cool new joint has you covered for your next get-together. Staying up late on a Monday, their menu has everything from the nutritiously wholesome down to the deathly decadent.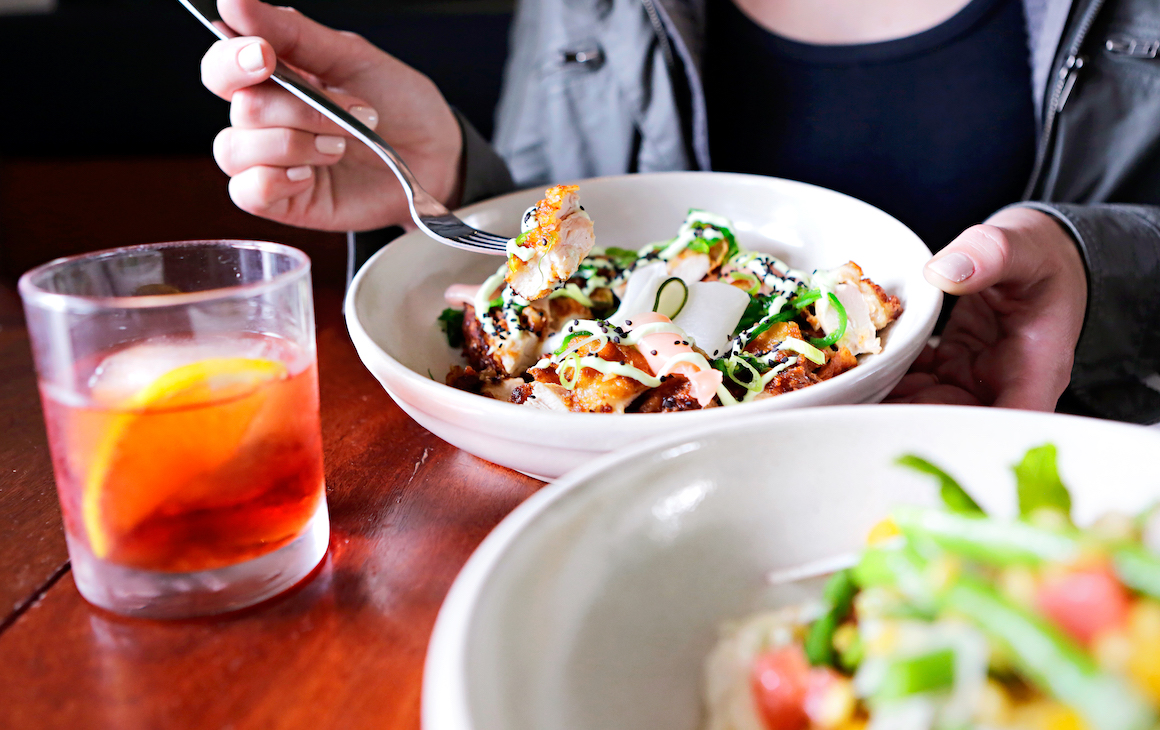 Western Suburbs
Il Lido
Fancy an apperitivo after a long day at work? Il Lido is serving up good vibes, delicious bites, great views, and an impressive wine list straight from Italy.
The Beach Club
End your Monday with share plates by the ocean. The Beach Club is the warm, welcoming restaurant within The Cottesloe Beach Hotel.
Canteen Pizza
This breezy venue has some of the best pizza in Perth and one heck of a wine list, making it a Monday must. Plus, every Monday is Pizza & Pinot night, with the team serving up delicious wine and food for half the price and double the delight.
Tommy Sugo
We can always rely on Tommy Sugo to deliver delish, affordable, no-nonsense pasta that will cure any weekday worries.
The Shorehouse
Nobody does waterfront dining like The Shorehouse, making it your next go-to Monday evening date night.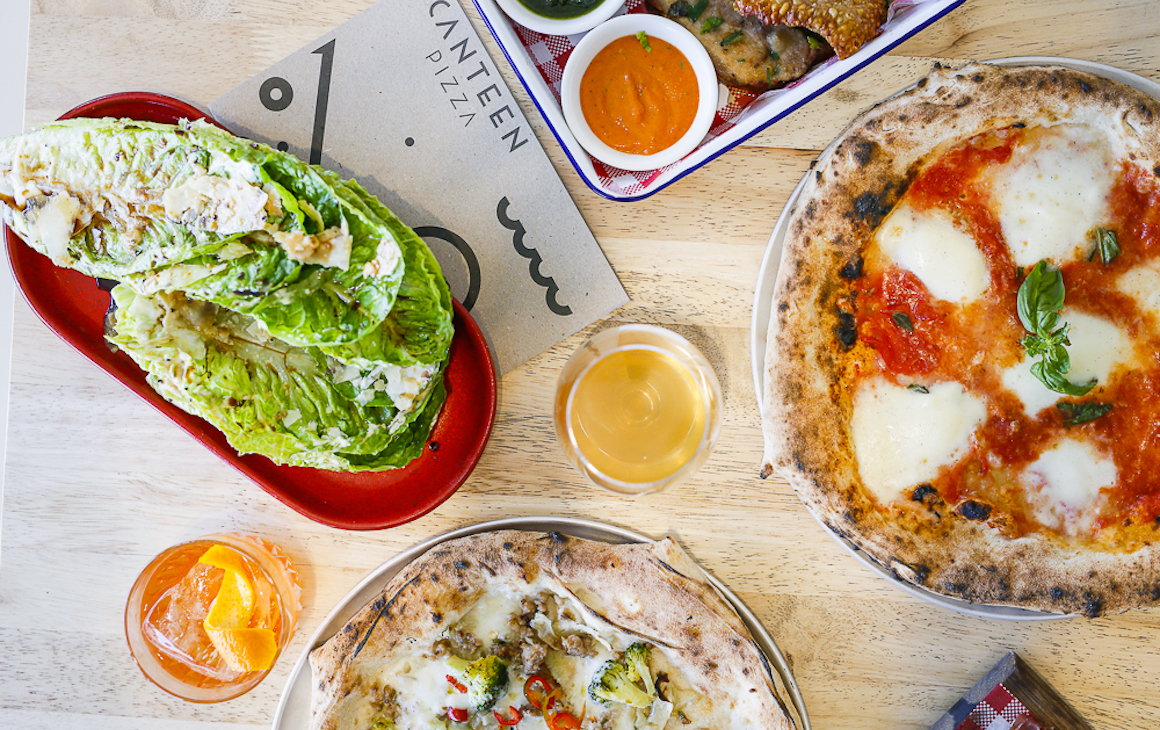 Eastern Suburbs
Himalayan Nepalese Restaurant
If a tasty and calming night is what you need, this place serves up traditional cuisine while soothing your soul with the tranquil sounds of the Himalayas.
Hakata Gensuke
Slurp away your Monday blues with some delicious ramen from Hakata Gensuke. Made with their own secret recipe, all we can tell you is that there's uber-flavoursome pork broth, pork chashu and thin noodles involved.
Good Fortune Roast Duck House
This list wouldn't be complete without our favourite down-to-earth Chinese eatery. Good Fortune Roast Duck House lives up to its name with great food, quick service and prices that won't hurt your wallet.
Victoria Park Hotel
The newly renovated Vic Park Hotel is open for business and seems like the perfect spot to sit back and relax after a long day behind the computer.
Pepper Lunch
Pepper Lunch is perfect for all those DIY dining fanatics or just anyone who likes to eat delicious things on a Monday night.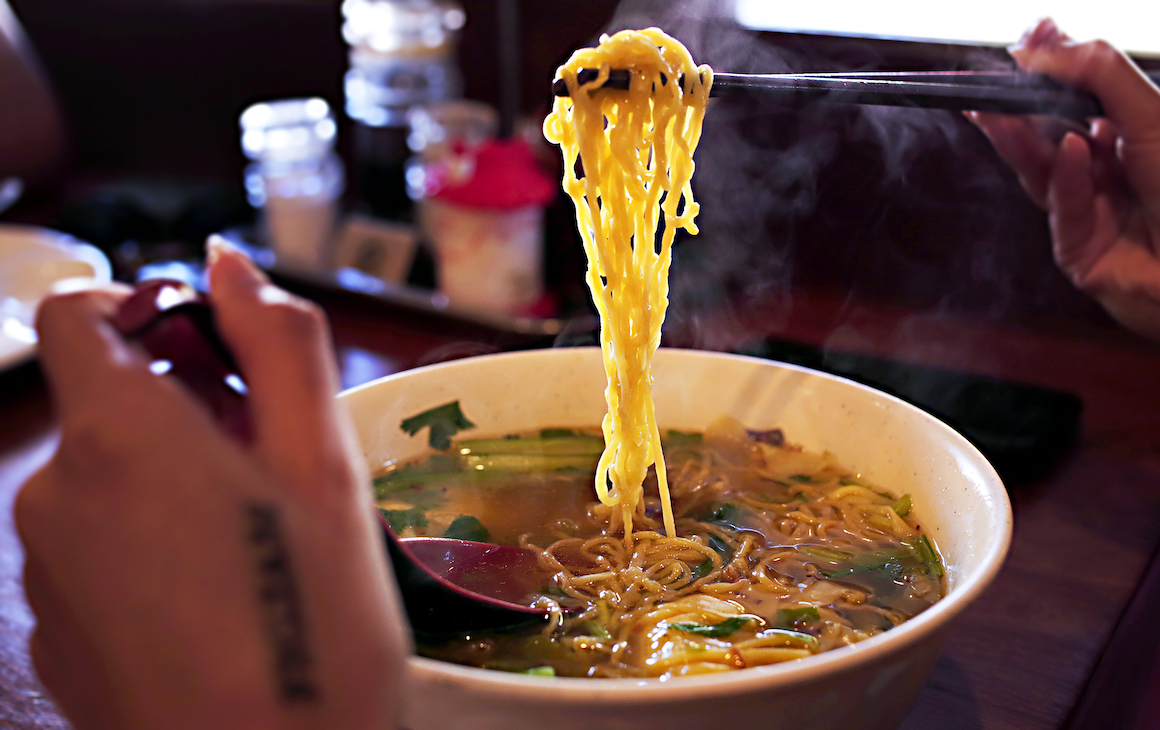 North
Scarborough Beach Bar
The Scarborough Beach Bar has comfort food and good views a plenty. Burgers, pizzas, hot dogs or steak—this will be the most important decision you make all day.
El Grotto
Mexican + cocktails + beach makes for a pretty happy start to the week. There's not much more we can say here except organise your Monday Mexican feast at El Grotto now.
The Peach Pit
You'll want to wrap your hands around the greasy burgers at The Peach Pit on a Monday night. Served with a side of crunchy chips and paired with a pint, it sounds like the perfect evening.
The Breakwater
Take a nice stroll around Hillary's, and you're sure to end up at The Breakwater for a Monday bevvy and a hearty meal.
La Capinnina
Italian dining by the sea at La Capinnina is honestly where we want to be on a Monday. You can't feel exhausted about the week when you have a fork full of delicious pasta in hand.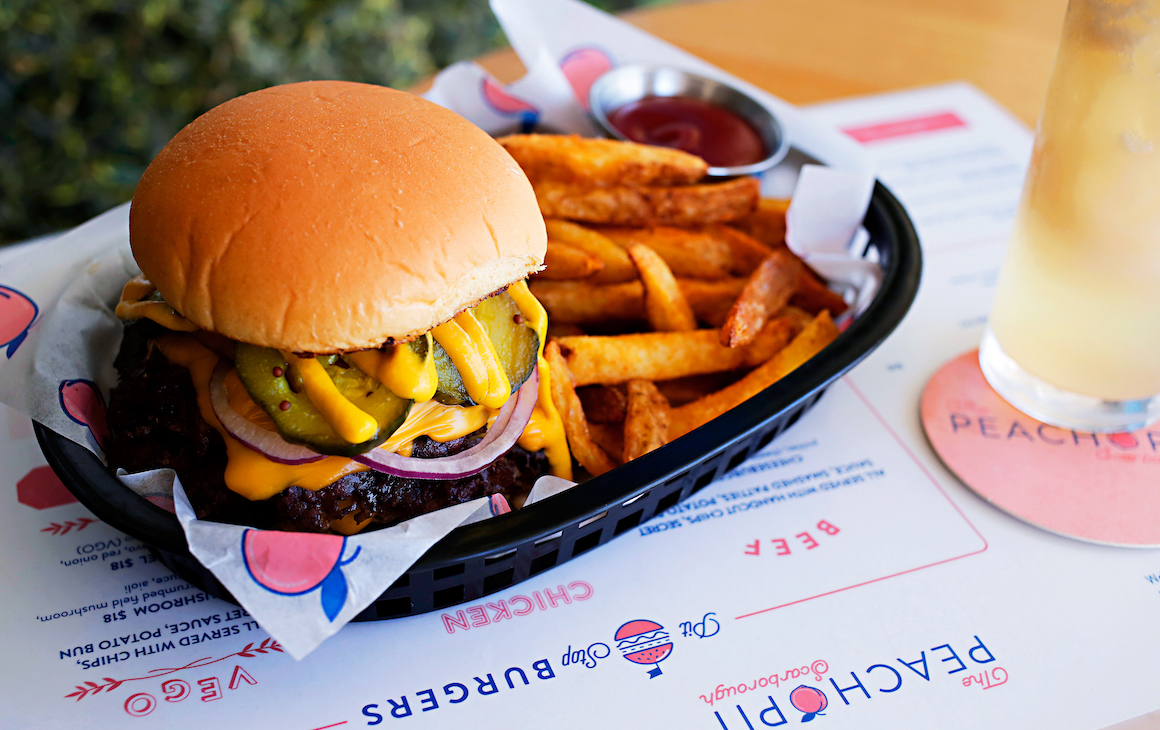 South
The Windsor Hotel
​​If the only thing to cure your Mondayitis is relaxed, waterfront dining with snacks and wine, The Windsor has got you covered.
Bread In Common
You can trust this Fremantle institution to deliver the goods every day of the week. Take an evening off from the diet to enjoy their top-notch cuisine.
Strange Company
Wine on tap and delicious fare that will keep you coming back for seconds at this stylish little restaurant and bar. Do you need any more convincing?
Clancy's Fish Pub
Lift your Monday night spirits with 2-for-1 Mussel Mondays at Clancy's Fish Pub. Your mouth will be burning and your face hot, but that's what craft beer on tap and wine is for.
Limones
This cosy restaurant serves incredible authentic Italian and features a gorgeous fireplace and a beaut old-school playlist to make you smile.
Copper Chimney
Grab your friends, family, neighbour, whoever, and order yourselves some of the best Indian in Perth at Copper Chimney. If delicious dhal and flaky naan won't cure your Monday blues, we don't know what will.
Coast
Relive your weekend at the beach at Coast with a cocktail in hand—just don't forget you're back in the office tomorrow.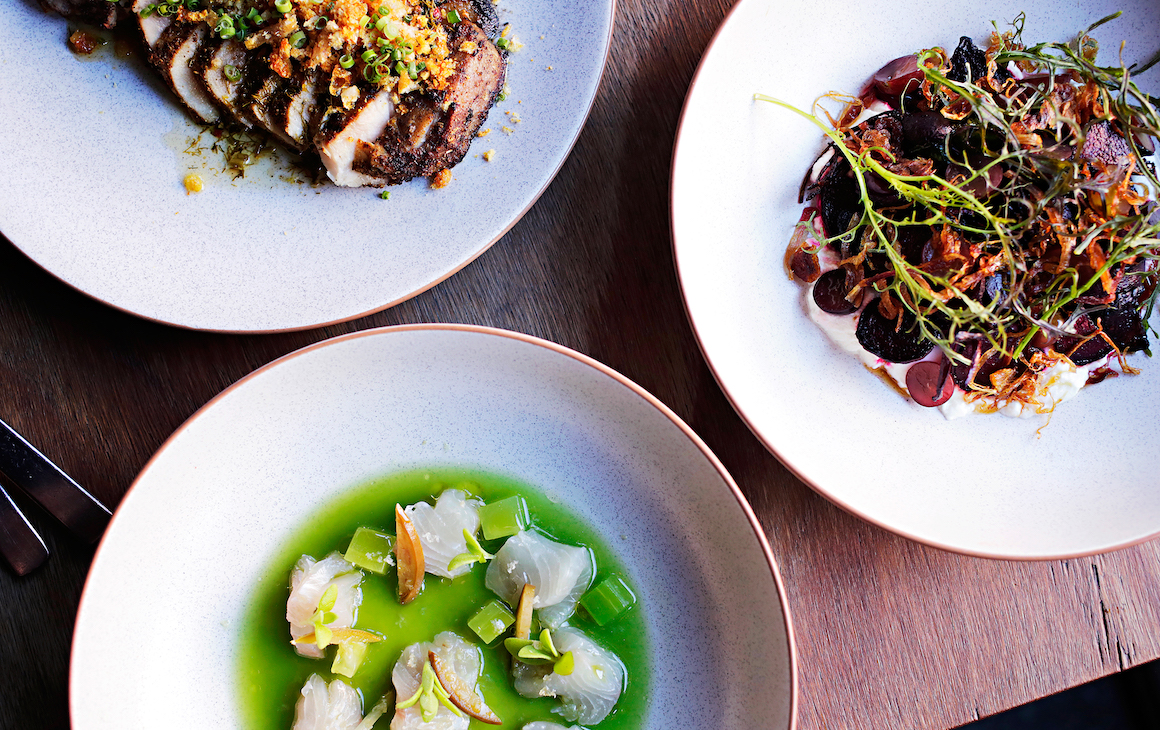 More of a long lunch with your mate's person? Check out 20 of Perth's Best Lunch Spots.
Image credit: Elle Borgward, Nancy Hanna and Louise Coghill