Ask anyone with a food allergy what it's like to dine out in Perth, and their answer today will be very different to what it might have been five years ago. Restaurants and cafes across Perth are now offering more dairy, egg, nut and gluten free dishes than ever, making it so much easier and safer for foodies with life-threatening allergies to order and eat with confidence.
Having had dairy, egg and nut allergies for my entire life, I can certainly attest to this. Food allergies have become increasingly common around the world, which seems to have translated to better awareness among kitchen staff and wait staff. And while this isn't really anything to celebrate—food allergies suck, quite frankly—it means people with allergies now have way more alternatives to choose from (like fake eggs, vegan cheese that *actually* melts, and dairy-free desserts), plus it's a lot easier to explain our allergies to wait staff because they have an improved understanding of our situation.
Whether you're a foodie with dairy, egg and nut allergies like me, you're gluten intolerant, or you've simply cut some of these foods out of your diet for health reasons, here's a list of 20 of the best allergy-friendly places to eat in Perth. Remember, for the safest dining experience, always make sure to clearly communicate your allergies, and never go anywhere without your Epipen or medication!
Pogo
Mount Hawthorn
You'll be in good hands when dining at Pogo in Mount Hawthorn. This zesty Middle Eastern joint dishes up all kinds of dairy-free and gluten free share plates, and from my experience the waitstaff are completely on the ball when it comes to catering to allergies. Pro tip: book online and list your allergies in the special requirements section so your waiter can prepare to curate an allergy-friendly order for you. I still have dreams about the BBQ lamb ribs served with pomegranate vinegar, aleppo pepper and spring onion, and the crispy potatoes. I'll let you in on another tip—order the house baked sourdough flatbread (sorry, not gluten free) and use each slice to soak up the leftover sauce from the lamb ribs. Thank me later.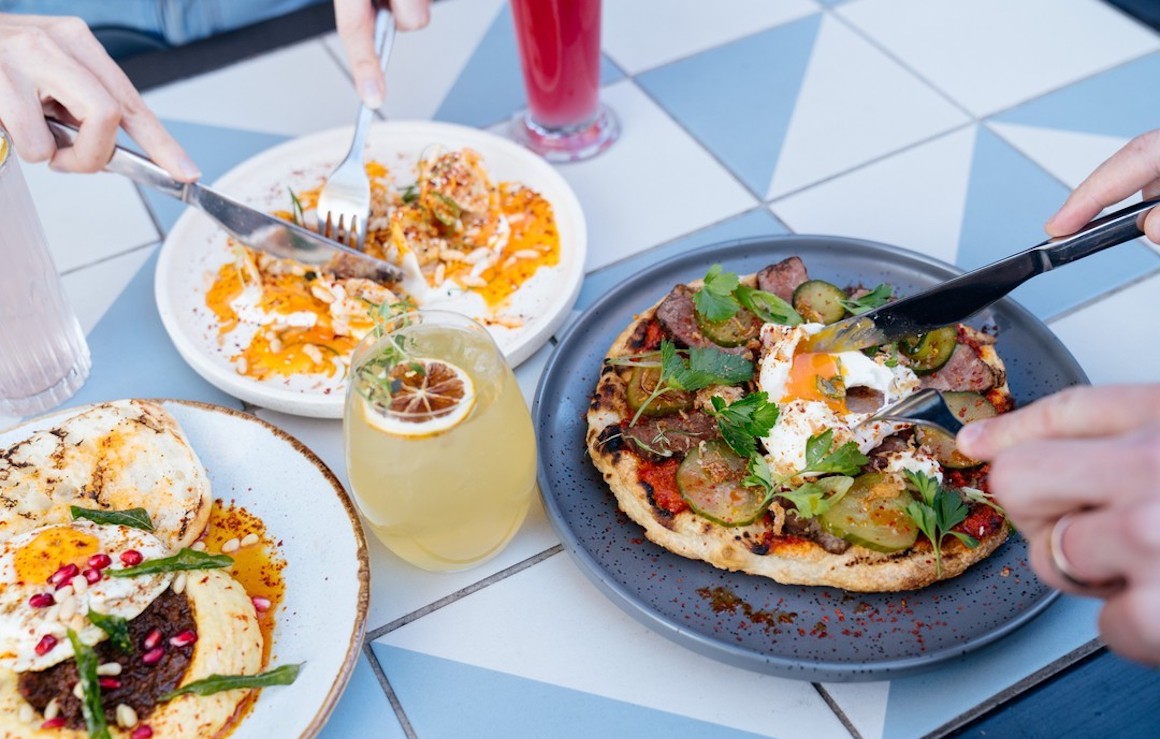 La Cabana
South Fremantle
Not only is La Cabana's menu stacked with incredible local produce, it's also predominantly dairy free! Even better, the tortillas are made with 100% corn by La Tortilla WA, and they're completely gluten free. This coastal South Freo bar and taqueria is the perfect place to unwind on a weekend, with a margarita in one hand and a saucy, generously-filled taco in the other. My ideal spread at La Cabana includes the local fish ceviche tostada, hand crushed potatoes with vegan mayo, corn tentacles (also served with a creamy vegan mayo), a baja taco and a birria taco, which are both topped with dairy-free mayo and yoghurt, respectively.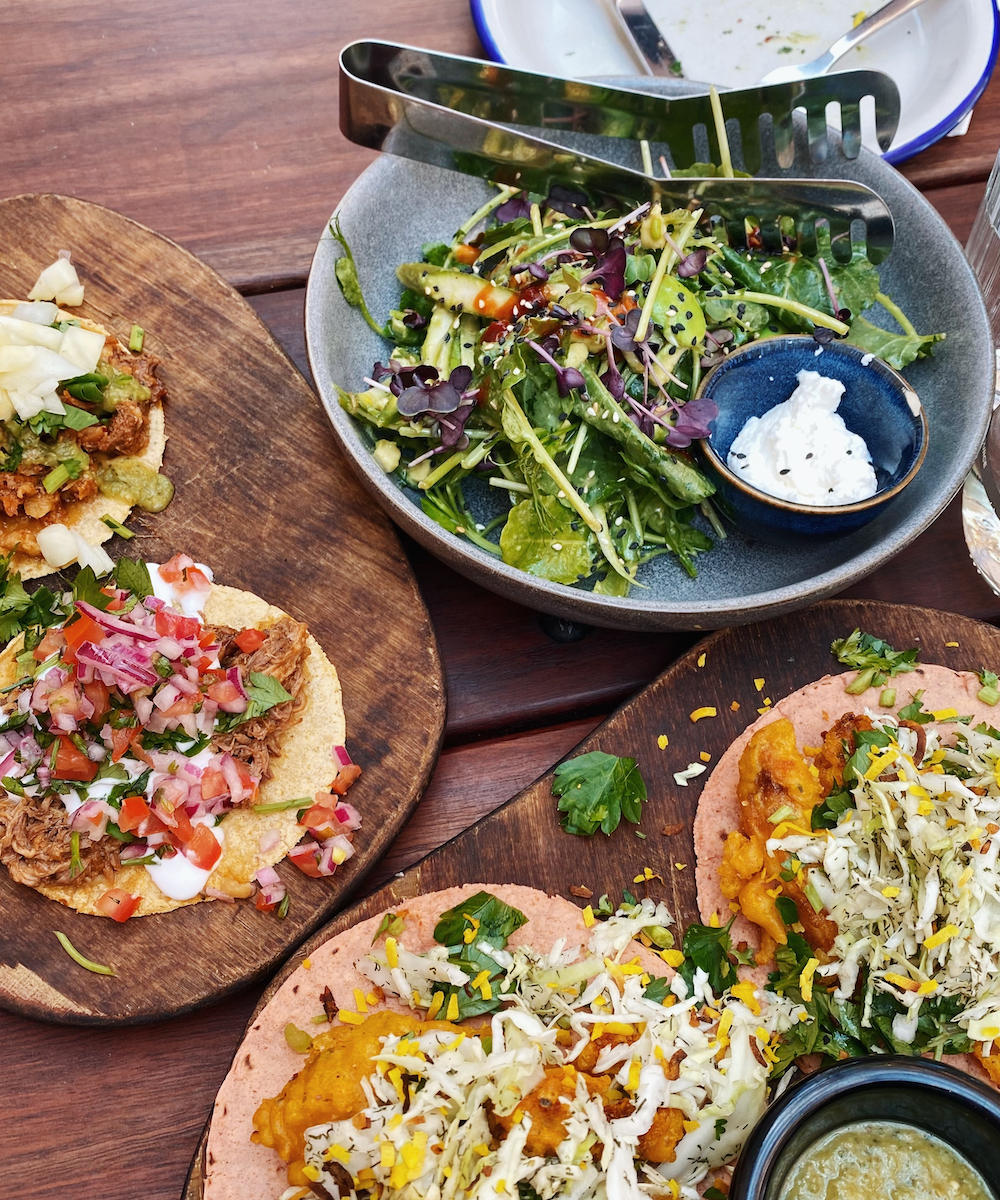 Tonic & Ginger
Fremantle
Each time I have dined at Tonic & Ginger, I've eaten so much I've gone into a food coma. From the bites and grazing dishes to the sides and feast-sized mains, the menu is well and truly loaded with allergy-friendly options. Dairy free and egg free dishes aren't clearly marked—only vegan and gluten free options are—but there'll always be a waiter close by to walk you through the menu. For those with egg and nut allergies, General Tso's broccoli with sugar snap peas is a safe alternative to the firecracker cauliflower with bang bang sauce. However, the latter is gluten free!
Double Rainbow
Northbridge
Double Rainbow's menu takes the guesswork out of ordering with dietary requirements. Every vegan and gluten free dish is clearly marked, and plenty of these traditional Korean share plates can be modified to cater for dairy and egg allergies. You'll want to start with the finger-licking-good edamame, which is tossed in a wok and topped with flakes of sea salt. Then, hop right into a serve of triple cooked potatoes with wasabi salt and add a side of ssam-jang sauce (unfortunately not gluten free). However, my next piece of advice is the key to a good time for gluten free diners. The fried Brussels sprouts with pork belly bits are served in a sea of maple syrup and cauliflower cream (completely gluten free) which is practically begging to be used as a dipping sauce for your potatoes. If that's not enough to convince you to book in ASAP, some other top-notch recommendations include the shiitake mushroom dumplings and the fried mushroom bao.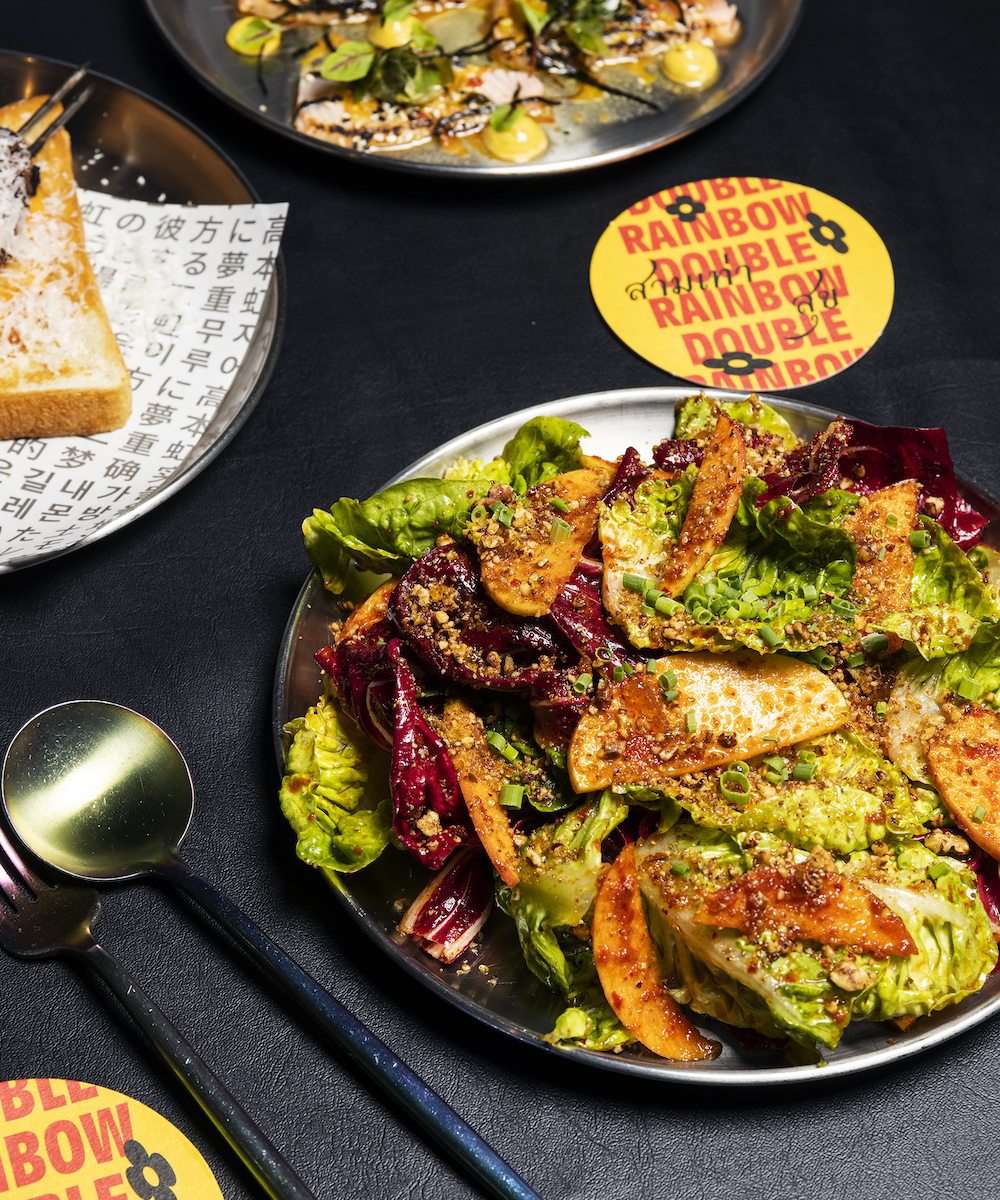 Pinchos
Leederville
When a restaurant has a separate menu dedicated to showcasing the dietary information for each and every one of its dishes, you know you're onto a winner. Leederville's favourite Spanish tapas bar, Pinchos, has been leading the charge in allergy-friendly dining for quite some time now, making it a reliable spot for a night out that's as safe as it is scrumptious. Your spread of vibrant dairy and egg free share plates won't be complete without the patatas bravas, chorizo, calamares, pan con tomate and the incredible pork belly bites.
Naber and IIII
Leederville
Next time you're tasked with finding a cool spot for casual drinks and nibbles you can actually eat, impress your friends by taking them straight to Naber and IIII in Leederville. In fact, since the venue is split into two unique spaces, it's also perfect for your next date night or family dinner! If you're hitting up the courtyard bar mainly for the funky cocktails and local wines and just want some allergy-friendly snacks to graze on, two absolute must-orders are the Japanese disco fries (which can be made vegan on request) and the fried sprouts. Be warned, both dishes are highly addictive. For a more refined dinner inside the intimately-lit front bar that is Naber, leave it to chef Jacob Rutherford and his team to adjust most of the menu items to suit your allergies.
Besk
West Leederville
There's so much to love about Besk in West Leederville. The curbside seats are perfect for people-watching, the wines are plentiful, the bottle shop is well-stocked with all kinds of local and international drops and most importantly, the food menu is packed with tons of allergy-friendly options. The char-grilled Dandaragan sirloin with potato cake and smoked cabbage, the roasted cauliflower served with hot garlic honey, and the bang bang chicken without peanuts create the perfect trio of dishes for two people, and they can all be made without dairy, eggs and nuts.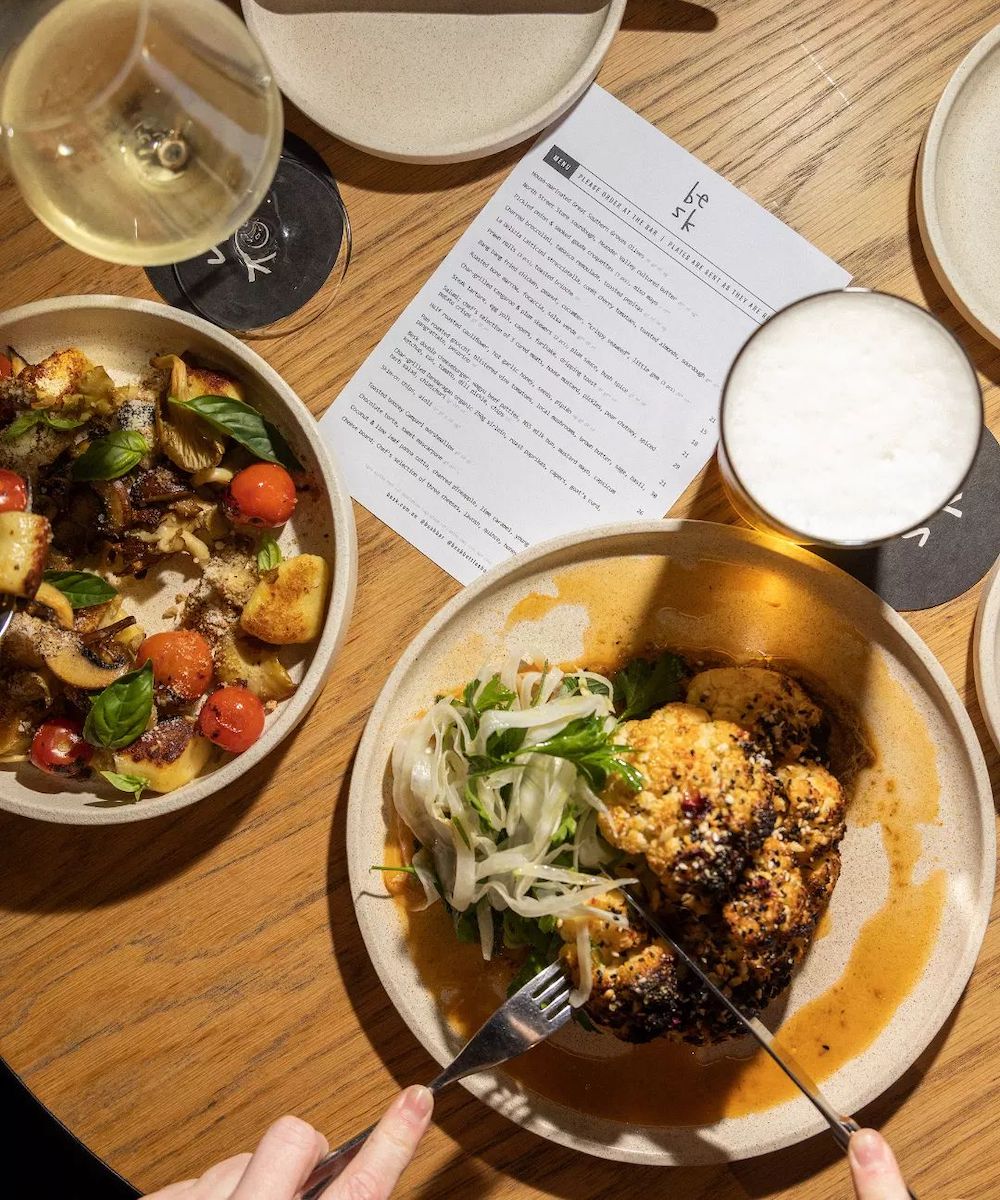 Huxtaburger
Highgate and Perth
At Huxtaburger, the patties are juicy, the buns are plant-based (and gluten free—check the menu), the sauces are house made and most importantly, the vegan cheese has the same texture and feel as normal cheese! It even tastes the same, so I've been told. My go-to order is the Jane with vegan cheese and bacon, plus a side of chips with plant-based house burger dipping sauce.
General Public
Inglewood and Scarborough
Finding vegan cheese that melts, tastes and looks like normal cheese is the key to being able to split the bill evenly when going out for pizza. You see, all too often vegan cheese stays rubbery and doesn't melt, and that scares away the dairy-eaters—so I'm usually left to tackle a dairy free pizza on my own (no complaints, I love leftovers) while everyone else gets to share their slices of cheesy goodness. Thanks to General Public's perfect vegan cheese, I haven't had this problem in a long time. Each and every one of their soft, chewy sourdough pizzas can be made with vegan mozzarella! General Public is also one of my go-to spots for brekky on-the-go. Their avocado toast, which is served with a fresh tomato medley and chilli flakes, is some of the best in town—and it can be made without dairy and nuts on request.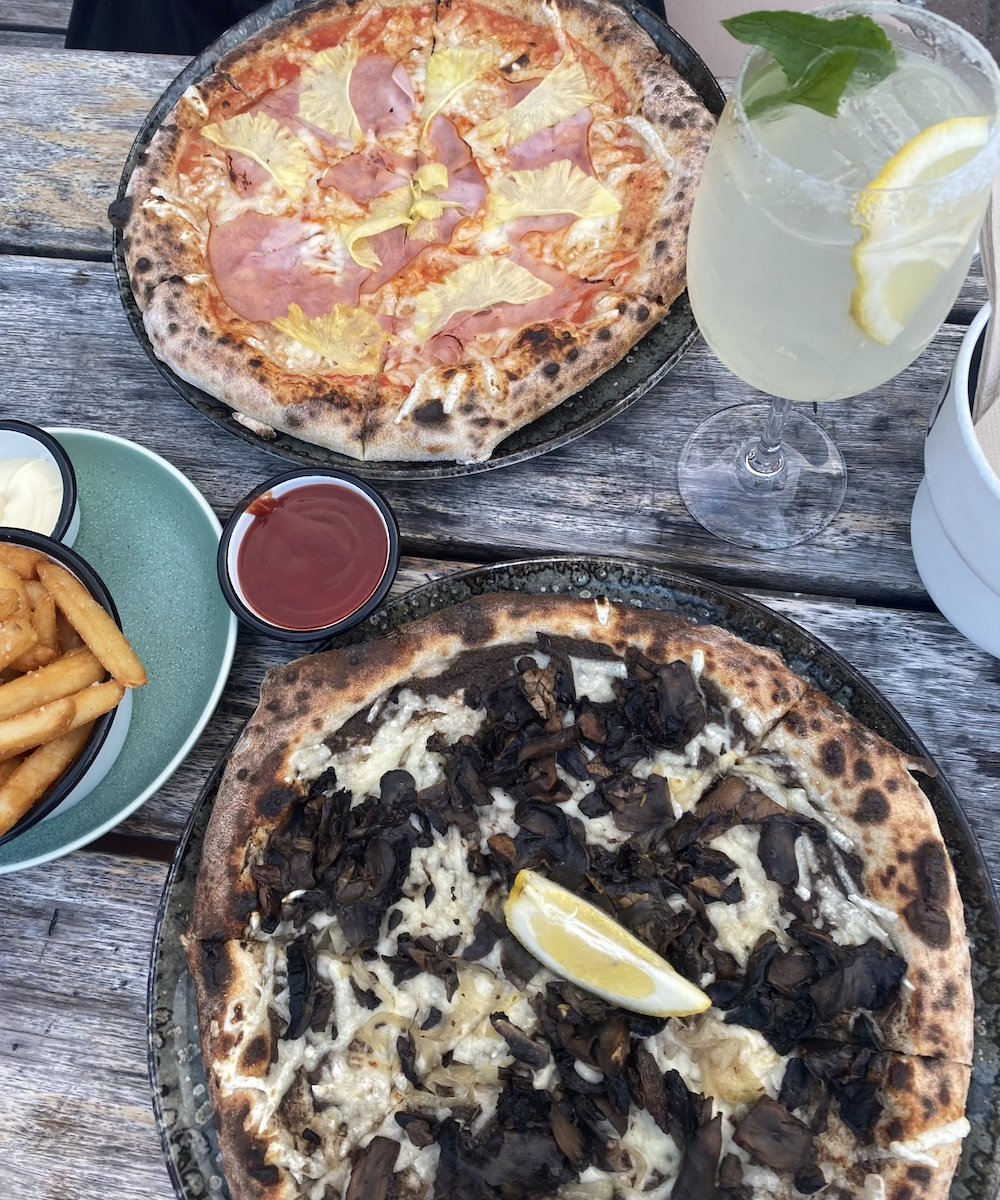 Furaibo
Perth
At Furaibo you'll barely have to worry because the Izakaya-style sharing menu is full of allergy-friendly options. There are more than 100 Izakaya dishes and 30 specialty-grilled skewers to choose from, many of which can be modified to suit your dietary needs. Top picks include the Tebasaki wings, charcoaled handmade rice balls, zaru soba, and of course, any combination of nigiri, sashimi and kushiyaki skewers.
Little China Girl
Northbridge
Little China Girl is another great spot where you can leave your allergy worries at the door. You can order traditional dim sum faves such as xiao long bao, BBQ pork buns, pork spare ribs and chicken feet (if you're feeling adventurous) directly from the roaming trolley—all of which are dairy and egg free—or you can opt for vegan alternatives from the special plant-based dim sum menu.
El Grotto
Scarborough
For tacos, tequila and good times by the beach, El Grotto in Scarborough is the place to be. No matter whether you're a pork, chicken, steak, fish or fried cauliflower taco-lover, you'll be able to find an allergy-friendly option, and at an affordable price too. Tacos come in servings of two from just $10, leaving you more in the budget for tasty share plates such as the seafood ceviche and the Mexican corn ribs. Oh, and a spicy margarita or three.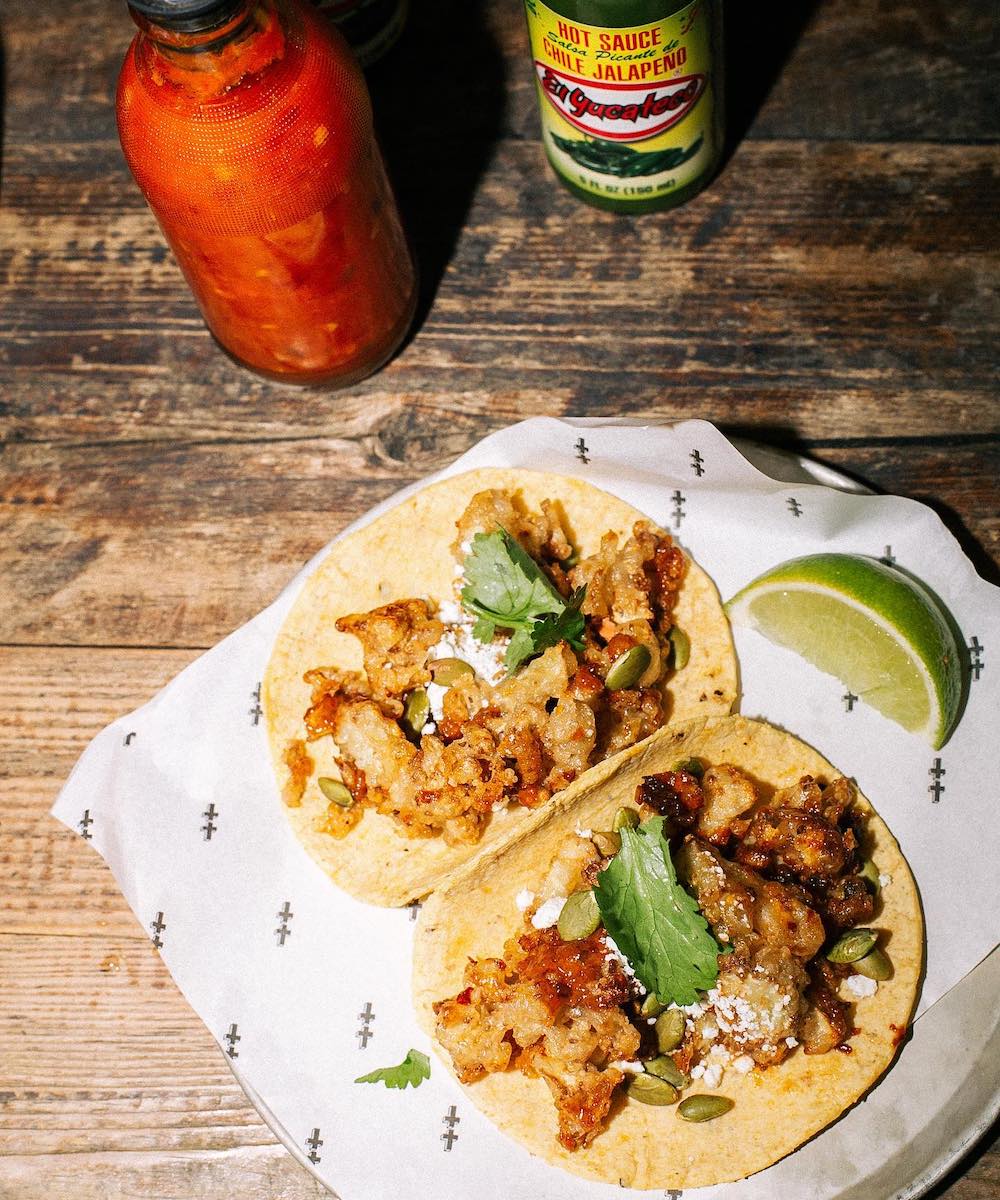 Street Eats Eatery
Northbridge and Fremantle
Street Eats is another location I've stored in my mental archive of easy, fuss-free places to go for dinner and drinks with friends. The menu showcases a variety of cuisines, including Indian, Moroccan, Mexican and American, and every dish draws inspiration from authentic street food. The Indian spiced cauliflower popcorn, BBQ pork ribs and 'Holy Chow' roti wrap are three dairy-free dishes you shouldn't go without.
Drasko's Hot Chicken
Mount Hawthorn
You won't be having any near-death experiences at Drasko's Hot Chicken, unless of course you order the extra hot off-menu 'Bastard Chilli'—you might need a fire extinguisher handy in that case. Whatever your heat preference, Drasko's is the place to go for Nashville hot chicken, hearty sides and local beers, cider, gin and wine. Even in its crunchy, succulent glory, the chicken is completely dairy and egg free, and the umami fries, mama's beans, vinegar slaw and pickles are vegan! Best of all, these guys have a completely separate fryer for their gluten free menu items, so there's no need to worry about cross-contamination.
Falafel Omisi
Yokine
To get your hands on the freshest and crispiest falafels you'll ever taste, head straight to Falafel Omisi in Yokine. The secret falafel recipe was created in 1961 and has since been passed down through three generations of the Omisi family, who brought Falafel Omisi to Perth at the start of 2022 after serving up flavours from the Middle East in Melbourne since 2011. The falafels are vegan and gluten free, and you can order them by themselves or have them lovingly packaged into a pita pocket with fresh salad, hummus and tahini.
Myrtle Ivy
West Leederville
My life has been infinitely better since the day I discovered the range of vegan scrolls, pastries and other goodies on offer at Myrtle Ivy. While I've eaten my fair share of their vegan burritos and avocado bagels over the past year or so, it wasn't until a few months ago that I looked up from the savoury cabinet and realised that the delicious range of cinny scrolls, croissants, muffins, cookies and brownies were actually all vegan. The rotating selection of cinny scrolls, muffins, cookies and brownies are made in-house, while the plant-based pastries are supplied by the legends at Zonts Bakehouse. If you're looking to get your hands on any of these vegan treats, you'll need to get down here early—they're so popular that they usually sell out by lunch time.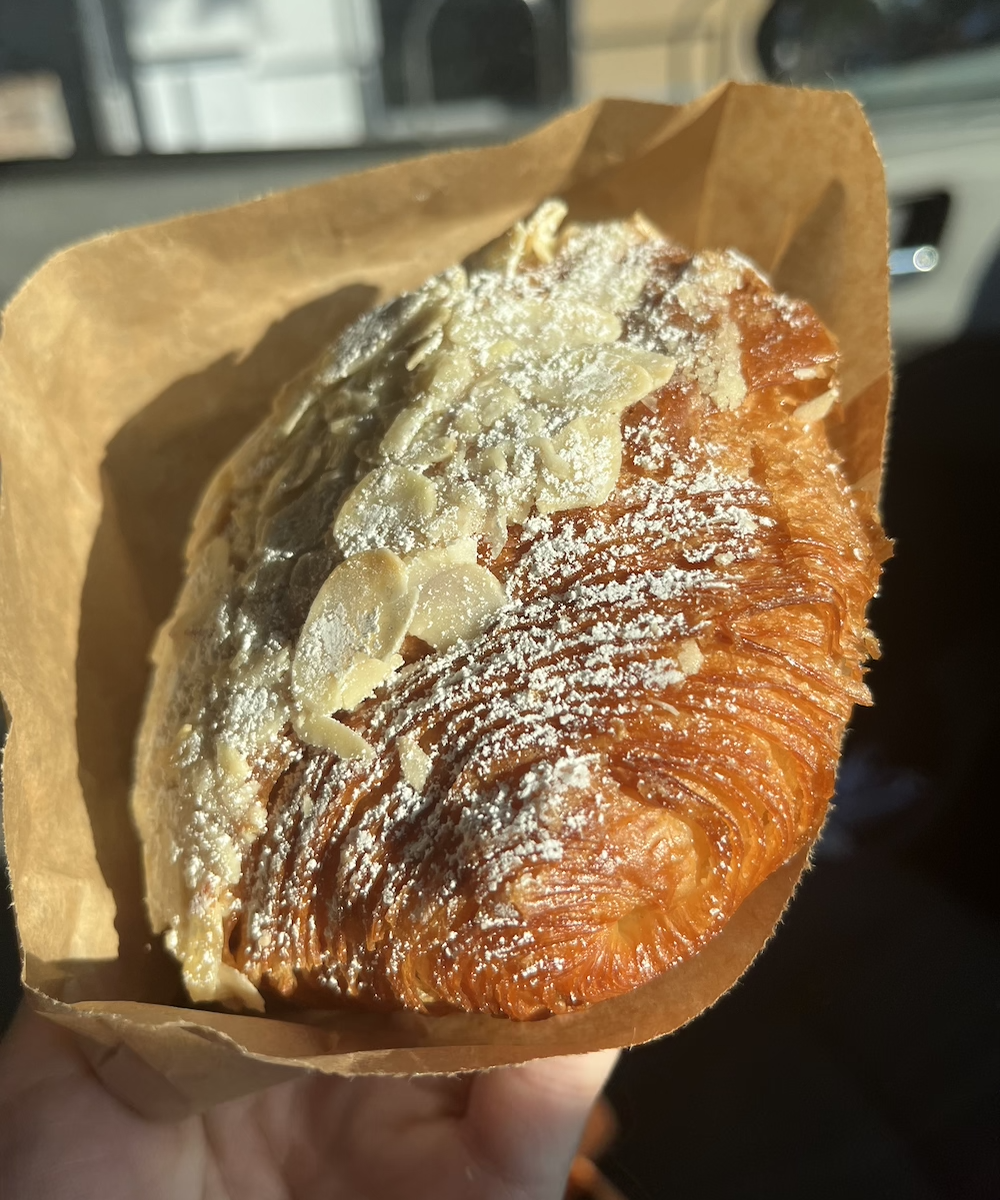 Carina's Kitchen
Mount Hawthorn
Take one look at the Instagram feed of Carina's Kitchen and you'll probably find it hard to believe that almost everything here is plant-based. It looks too good to be true! But rest assured, there are no dairy, eggs or animal products to be found in Carina's sweet goodies—just light and fluffy filled doughnuts, gooey cinnamon scrolls, cookies, brownies, cakes and more. Carina recently opened her first store at Hawaiians Mezz in Mount Hawthorn and has added coffee and some savoury items into the mix that aren't fully vegan, but who can blame 'em for throwing a little cheese and milk in for the dairy consumers—just be sure to double-check before you order half the store. You can still find her plant-based goodies at Freo Farmer's Market on Sundays too!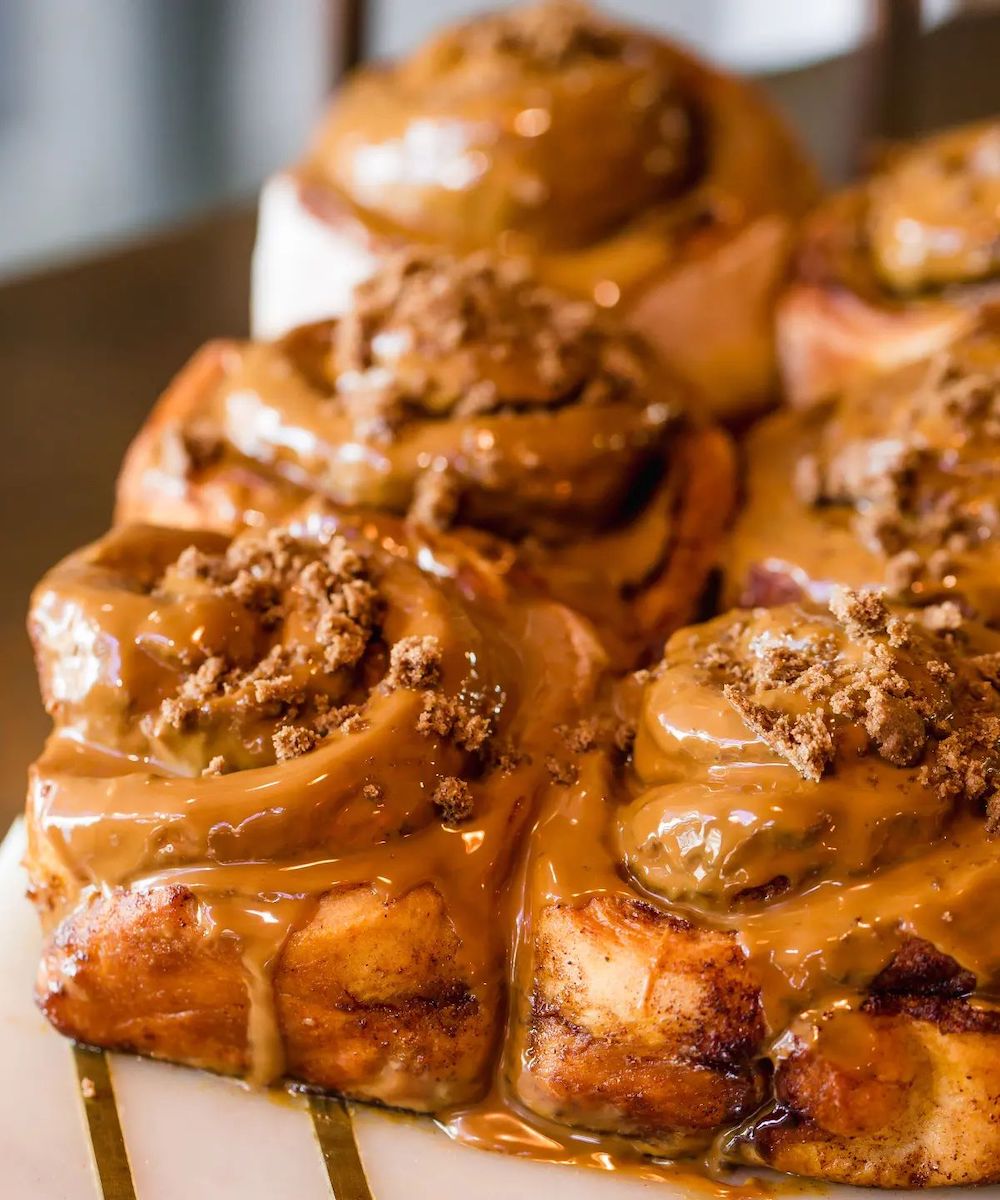 Baked In Byford
Byford
In the eastern side of Perth's southern suburbs you'll find family-owned and run business, Baked in Byford. Enter at your own risk, because inside their takeaway cabinets you'll find some of the most addictive doughnuts around, topped with everything from pink icing and musk sticks to oreos or a trusty dusting of cinnamon sugar. And, if you're looking for the perfect gift for any vegan or dairy free foodies in your life, check out Baked In Byford's stunning range of doughnut treat boxes here!
Chicho Gelato
Northbridge
When you have dairy allergies, it's not often you get to add a drizzle of chocolate sauce to your dessert—but at Chicho Gelato, you can do exactly that. Their vegan dark chocolate sauce can be added to any cup or cone of gelato, and it's absolutely perfect for winter. Chicho always has a solid selection of vegan sorbets, plus a handful of gluten free options, making it a great go-to for a treat after dinner in Northbridge.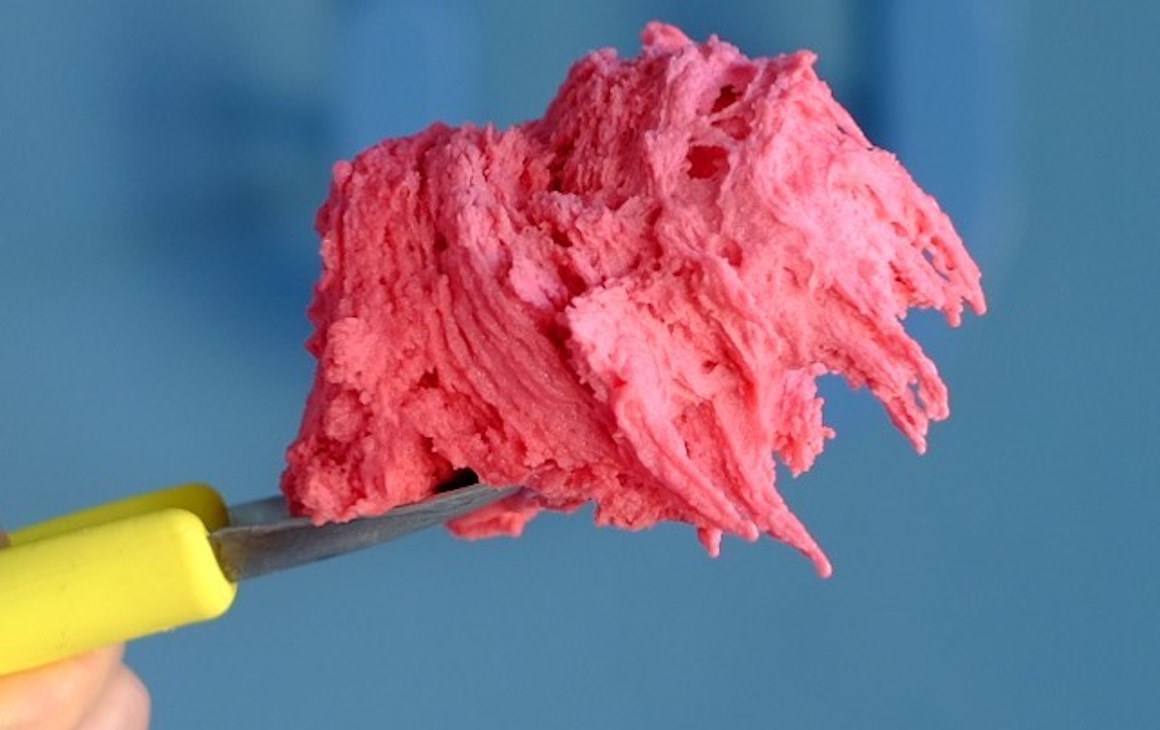 Gusto Gelato
Leederville, Elizabeth Quay and East Victoria Park
Another amazing spot for allergy-friendly gelato is Gusto Gelato, which is conveniently located in Leederville, Elizabeth Quay and East Victoria Park—meaning no matter where you are, you'll never be far from a scoop of authentic, freshly-made gelato. They have seven vegan options to choose from: dark chocolate, mango, raspberry, coconut milk and mango, lemon, sour cherry, and pineapple and mint, and most flavours are also gluten-free (except for flavours including chunks of baked goods). It's also worth keeping an eye on their socials to stay up to date with the special flavours of the week!
Nothing off-limits? Those lucky ducks can check out our list of Perth's Best Restaurants To Tick Off In 2022.
Image Credit: Madison Lowe, Pogo, Double Rainbow, Besk, El Grotto, Carina's Kitchen, Chicho Gelato.