There's always so much to do on the Sunshine Coast; a new restaurant opening, a funky weekend market or the never-ending hinterland hikes that beckon you for a sweet weekend escape. With so many options, it can be a little overwhelming, so we've narrowed it down for you.
A little food, a lot of adventure and some cliche sightseeing spots for the tourists at heart. If you're visiting the Sunshine Coast for the first time, consider this your spotter's guide. Here are 26 of the best things to do on the Sunshine Coast in 2023.
1. If you've done your research, you've probably already seen the likes of Mount Coolum splattered across Instagram or on postcards. So, surprise yourself with a jaunt (okay, a tough-ish hike) up Mt Cooroora instead. Affectionately called Mount Pomona, this Sunshine Coast hike will reward you with stunning 360-degree vista views.
2. Sunshine Coast's craft beer scene has exploded in recent years, so plan an afternoon of brewery hopping at the Sunshine Coast's best breweries. Start at Noosa's iconic Land & Sea Brewery, then head to the stellar Maleny-based Brouhaha Brewery, and end with a pop-up pizza stall feed at Alex Headland's 10 Toes. Fridays are your best bet, if you're eager to hit all three.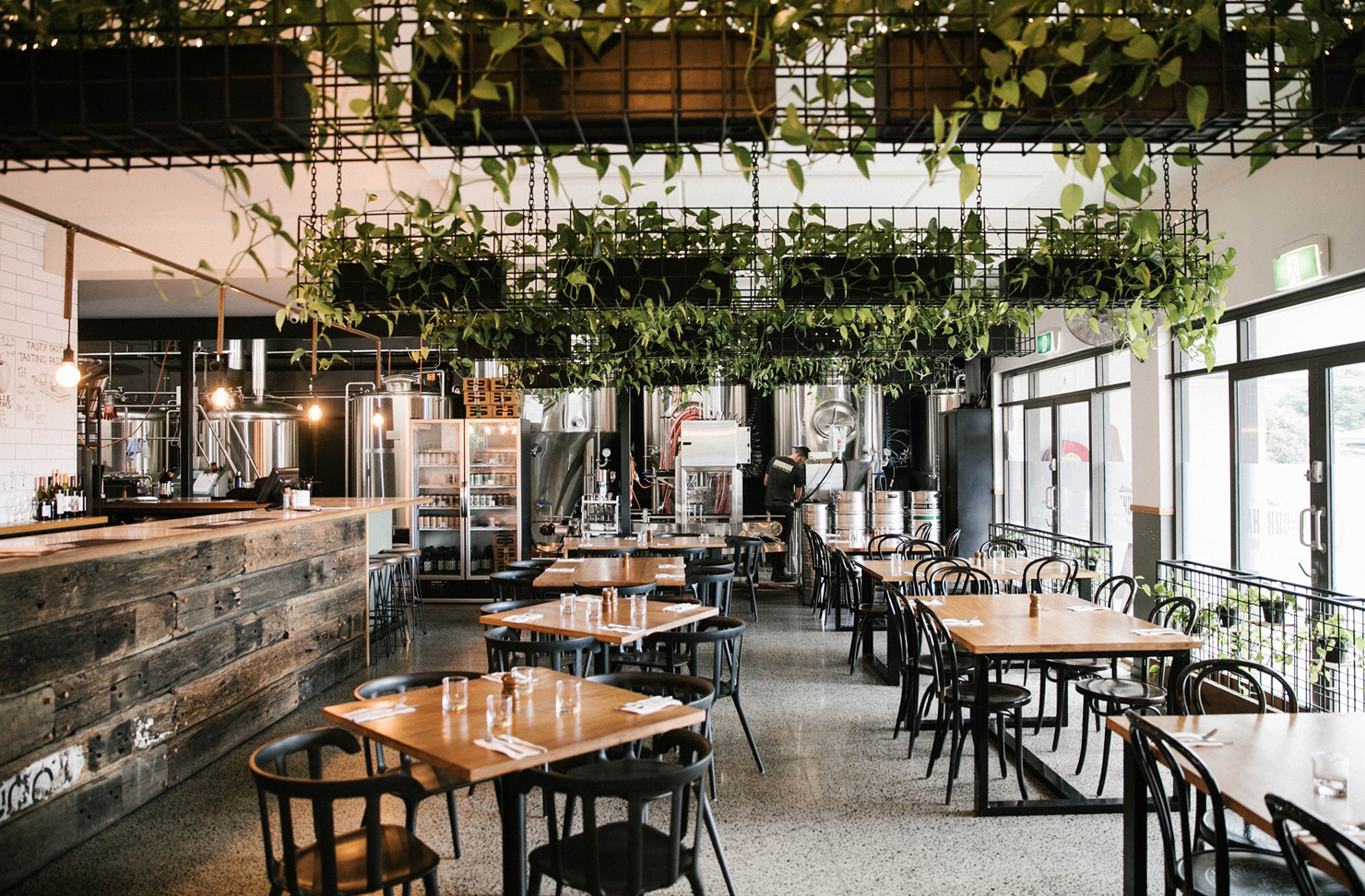 3. Want to discover the most breathtaking beachy precinct on the Coast? Our pick would be a splash in the shallows at Noosa's Tea Tree Bay, with a front row seat to the wave-slaying action of the Noosa points. It's only twenty minutes from Noosa National Park's entrance, so if you don't have much time to spare, this secluded beach is for you.
4. Knowledge is power, so show your friends what you've got by hitting up one of the many trivia nights around the Coast. Wednesday night Taphouse Trivia at Malt Shovel Taphouse will have you scratching your head with their weird and whacky questions, but don't stress if you're not winning 'cause a cheeky Wednesday night craft beer will ease your pain.
5. We would definitely make it a priority to visit the incredible number of trendy roasteries-slash-cafes dotted across the Sunshine Coast. With the majority of our coffee roasted onsite or locally, you won't find a bad cup of coffee around here. Sip your way through 50 of the best Sunshine Coast cafes in 2023.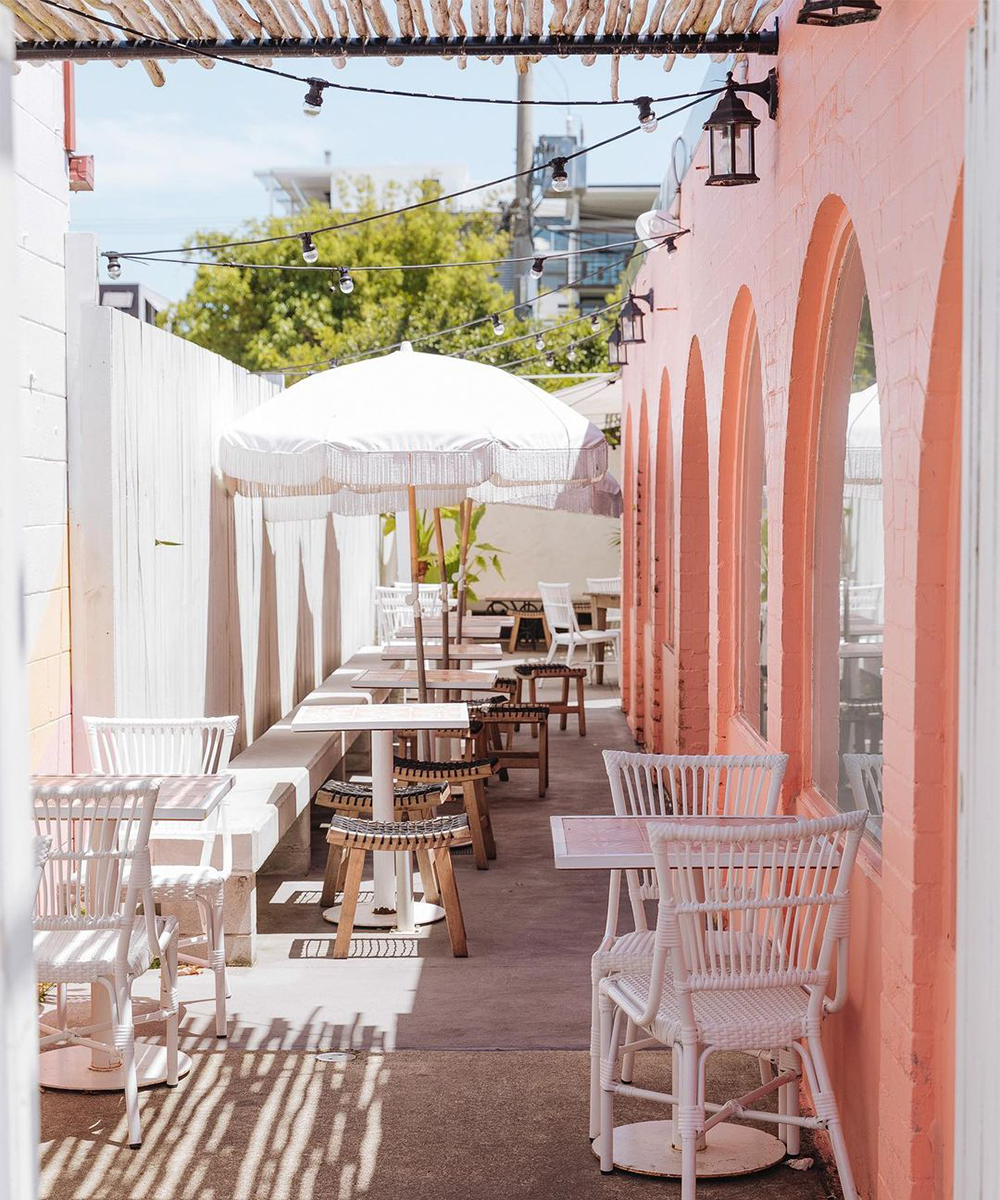 6. Sure, this isn't really something we need to tell you to do, but if stunning ocean views, a good feed, and cold beers mean anything to you, then take yourself to the nearest surf club. We have a whole lotta faves, and if you've already ticked off Noosa Surf Club, head south and try the award-winning Coolum, Mooloolaba, and Kings Surf Clubs. Those panoramic vistas will get you good.
7. After all this adventuring you're going to need to sit down for a drink and a top-tier meal. From white linen fine dining to cosy neighbourhood eateries, there are a lot of contenders for the Sunshine Coast's best restaurant. Here are 25 of our favourite Sunshine Coast restaurants.
8. Nothing says 'we're locals' like a weekly grocery shop at the local's farmers market. If bigger is better, head to Noosa or Kawana Farmer's Markets. Hit up our top Sunshine Coast markets of the month for night markets, farmer's markets and artisan markets.
9. Speaking of markets, Friday nights are known for one thing on the northern side of the bridge—Marcoola Markets. Held every Friday night, market stalls pop up in the centre of town and attract hungry locals ready to feast on some of the best cheap eats on the Sunshine Coast.
10. On the topic of cheap eats, check out our seriously divine lineup of the Sunshine Coast's cheap eats. Go forth and be thrifty.
11. Now that you've devoured cheap eats without breaking the bank, it's time to work up a sweat. Get outside and soak up the natural paradise we live in, by hitting up the Sunshine Coast's prettiest walks. Our favourite? Kondalilla Falls in Montville.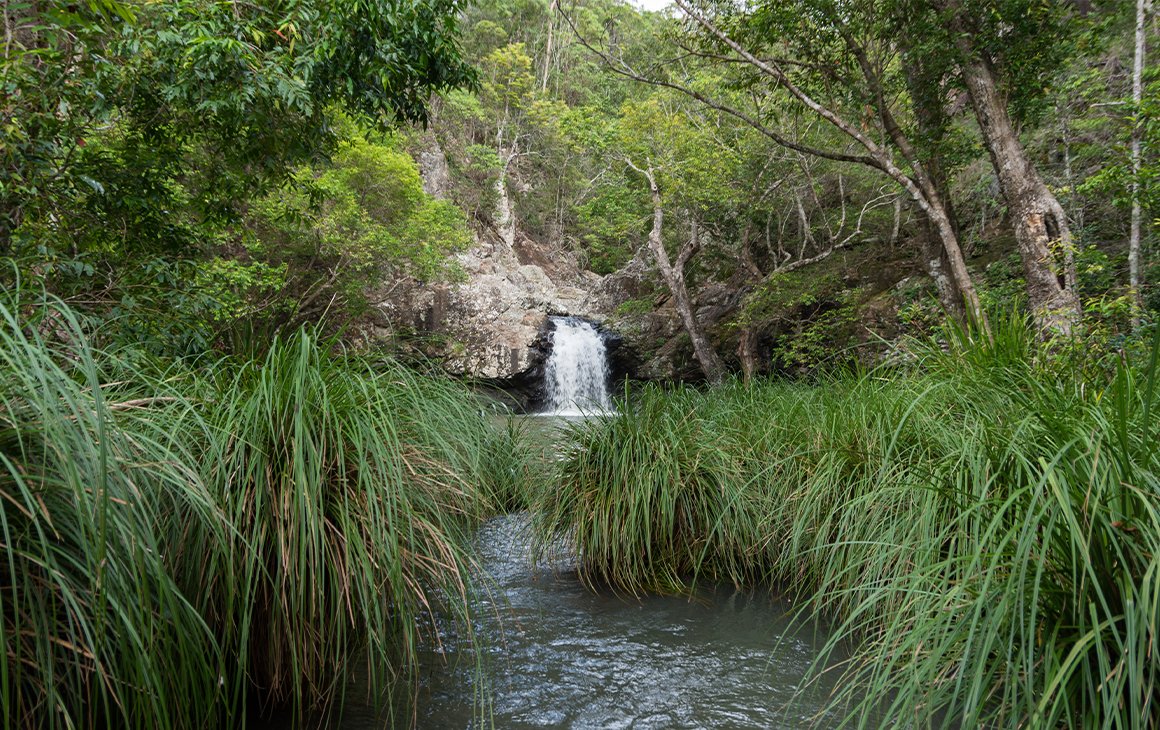 12. Start an afternoon downing barrel-aged whisky at Rick's Diner's iconic whisky bar. Then, end it by sipping a few schooners in the beer garden complete with a plate full of smokey ribs or the tallest burger you ever did see.
13. Of course, we couldn't talk about the best things to do on the Sunshine Coast without talking about beach swims. From secluded reserves to bustling tourist hotspots, here's the Sunshine Coast's best beaches.
14. Take it slow and head up into the Sunshine Coast Hinterland to the ever-lush country towns of Maleny and Montville. From walks and hikes to tasty eats and the Sunshine Coast's most scenic mountain view, here are 10 of the best things to do in Maleny and Montville.
15. If you love big putts and you cannot lie, book a slot at Holey Moley Golf Club on Maroochydore's Ocean Street. Destroying the retirement game stereotype, Holey Moley takes mini golf on the Sunshine Coast to new heights with its pop culture-inspired amusement course and onsite bar, The Caddyshack.
16. SUP-ing was pretty much made for the Sunshine Coast. Seriously, have you seen the place? Rent some boards from Golden Beach Hire and float along the protected Pumicestone Passage. With Caloundra on one side and Bribie Island on the other, this channel is teeming with underwater life, so keep your eyes peeled.
17. Hit the water in style with a sunset cruise aboard Catalina Noosa. This stunning boat is photoshoot material and hosts weekly events, so dress to impress, and get snapping. This is, without a doubt, one of the best things to do on the Sunshine Coast.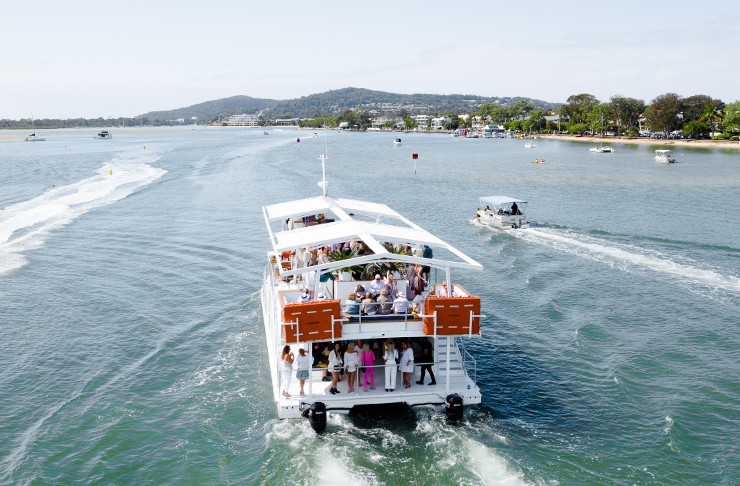 18. Embark on a farm hopping expedition for sunflower selfies, pick-your-own fruit and veggies, stunning rural views and soul-warming country air. We've done the hard work for you, with our wrap up of six local farms you can visit which are all within easy driving distance of the Sunshine Coast.
19. Let's not forget we're in the Sunshine State so embrace the architecture-style that dominates the region, aka Queenslanders with an old-school pub hop. From Yandina to Eumundi and Kin Kin, this roundup will take you on a picture-perfect daytrip through the inland towns.
20. Let's make the most of the great outdoors, especially in a place as naturally beautiful as the Sunshine Coast. Instead of a brunch date this weekend, how about a spot of snorkelling? Dive into the Sunshine Coast's best snorkelling spots.
21. One of the best things to do on the Sunshine Coast is tackle the Happy Valley to Moffat Beach coastal walk, and then reward yourself with a super fruity acai bowl in Moffat Beach. We're a healthy bunch, us Sunny Coasters.
22. It's golden hour. The sun is gently setting and that means one thing—it's time to hit up a Sunshine Coast rooftop bar for prime golden hour views. Sip sky-high cocktails at The Rooftop Bar in Maroochydore and you'll even sneak a peek of Old Woman Island in the distance.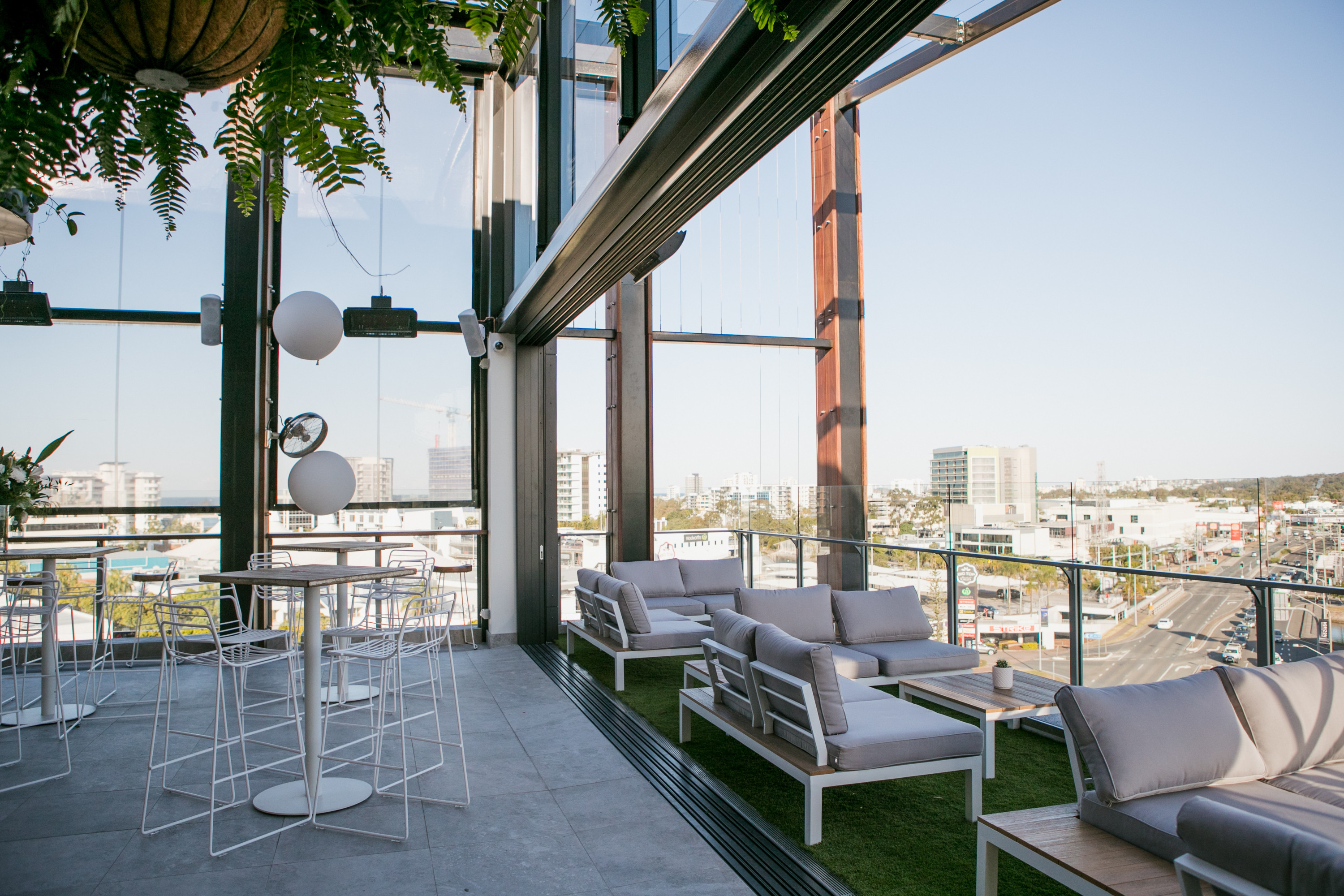 23. Rent two wheels from Noosa Bicycle Hire and peddle from Noosa all the way down to Coolum Beach. There's an easy pathway that travels along the beach for the most part meaning you'll get a side of wave-watching while working on your booty.
24. Despite not having wings, we have a fascination with getting a birdseye view of just about everything. And there's really no better way to experience this patch of paradise with fresh eyes than by planting yourself at one of the best hidden lookouts on the Sunshine Coast. With views that go on forever, you won't be the only one pointing out your dream bit of land.
25. Dive head first into Sunshine Coast's most-loved coastal nature reserve with a stroll through the Noosa National Park. Keep going when you get to Hell's Gates and trudge along Alexandria Beach for seriously stunning beachfront views. This walk isn't dog-friendly, so if you've got a fur baby in tow, hit up the Sunshine Coast's best dog-friendly walks.
26. Although this one is only relevant from June to November, the Sunshine Coast offers some of the best whale watching in Australia, so it's absolutely worth adding this to your bucket list. Grab your binoculars for the best whale watching spots on the Sunshine Coast.
Want more? Check out the best events happening on the Sunshine Coast this month.
Image credit: Brouhaha Brewery, White Picket Fence, Catalina Noosa, The Rooftop Bar & Clare Plush