Whether you're both fresh off the Tinder boat or you've been a happy couple for years now, sometimes you both have to take a bit of 'us' time to gaze into each other's eyes and skip down the street hand in hand.
With the sun finally out—and hopefully here to stay—we have found some spring date ideas to get you off the couch and into each other's arms!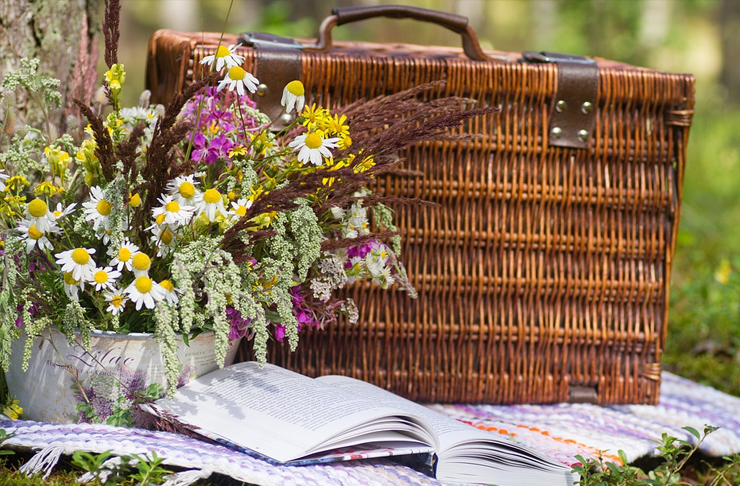 Go On A Picnic
You can't do spring without filling a hamper with a few of your favourite things, grabbing a blanket and soaking up all the fresh air at one of Auckland's many picnic spots. Spring is the perfect time to do so as it's not too hot and you still get that cool breeze as well as the beautiful scenery from the blooming flowers. One of our favourite picnic spots during this season is Cornwall Park as the cherry blossoms appear, but if you're wanting somewhere a little more private, here is a list of hidden picnic spots in and around Auckland.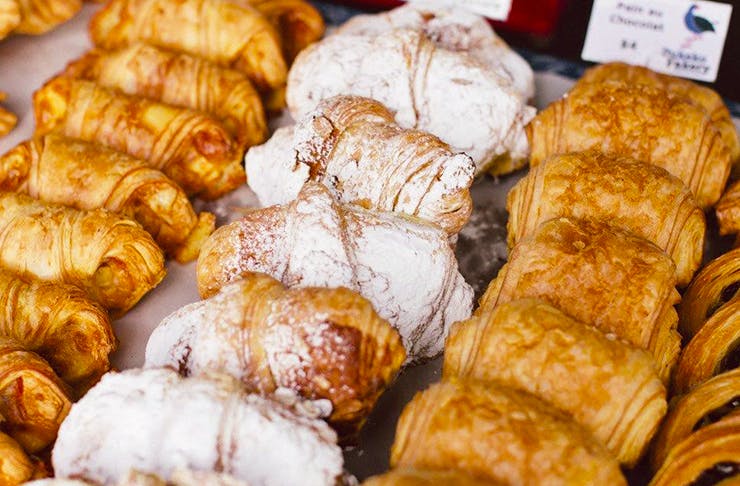 La Cigale French Markets
If you're looking for some goodies to fill that hamper for your spring picnic, hit up the La Cigale French Markets in Parnell for some fresh produce and premium quality cheese and a fresh baguette. While you're at it, extend your stay by touring the endless amount of variety the food stalls have to offer. Although they're called the French markets, they do so much more than French cuisine. In addition to their buttery pastries, there are also Fijian sweet treats from Sweet & Me, wholesome meals by Fiona's Fabulous Food and mussel fritters to get amongst!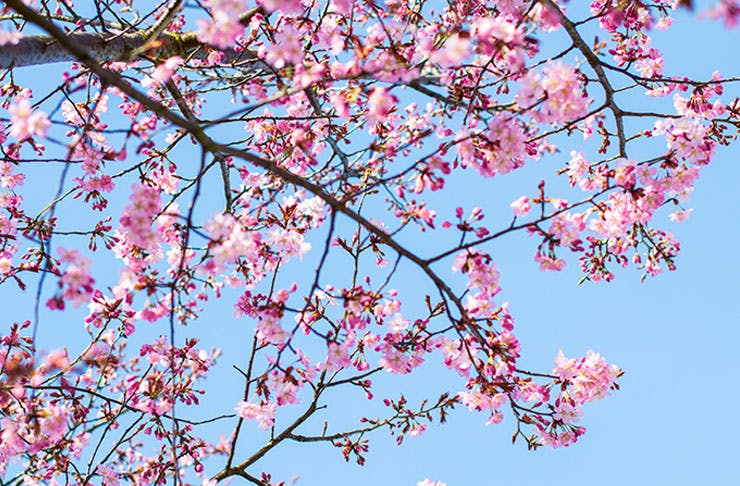 Go On A Flower Walk
Take advantage of the clear blue skies and sunshine by going on a serene walk with your partner. Spring is the peak season for romantic strolls as the floral aesthetic just adds an air of love to the ambience. Luckily, Auckland is spoilt when it comes to nature and scenery so it can get a bit overwhelming to choose a track to take on foot. To make things a little easier for you, we've rounded up a list of Auckland's best flower walks.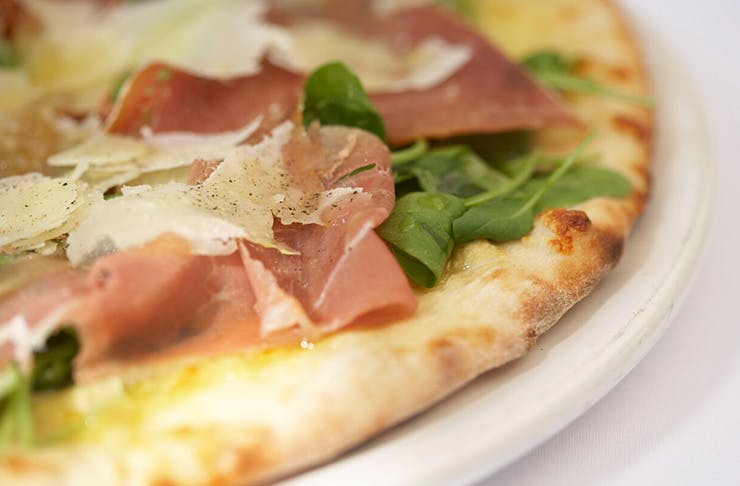 Date Night At Non Solo Pizza
Although the food from Non Solo Pizza is appropriate all year round, the ambience goes from simply beautiful to absolutely magical in the springtime. The courtyard at this restaurant is decked out in lush greenery, twinkling lights and pure white marble tables and it's a vibe you won't find anywhere else. Not to mention, Non Solo also serve some of the best wood-fired pizzas and authentic Italian pasta in town which makes it the go-to date destination amongst Aucklanders.
Lunch At Soul Bar & Bistro
From first glance at Soul Bar & Bistro, you would think it's a botanical garden from its beautiful ceiling of flowers and clean crisp colour scheme! Walk inside and you'll just smell some tasty food being cooked in the kitchen and you'll realize that you're actually inside one of Auckland's top restaurants. Situated on the wharf, you get a scenic view of Auckland's waterfront which just adds to the romantic ambience. Food wise, we recommend the Cloudy Bay clams pappardelle pasta as it's a Soul classic!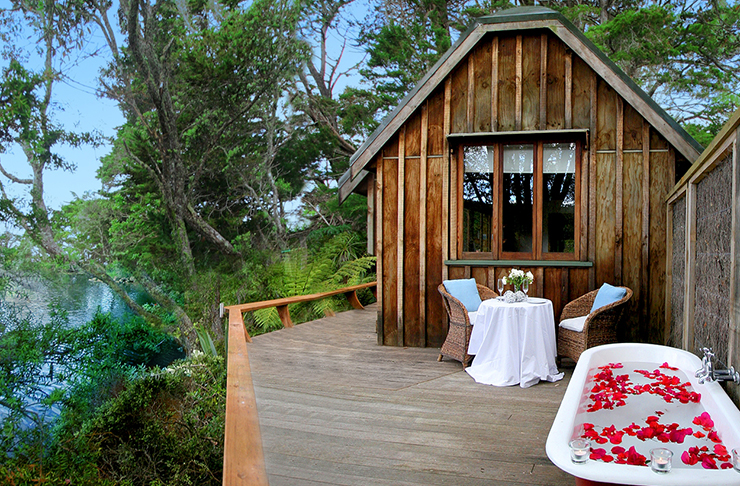 Glamping Trip
We've all had our fair share of the classic camping experience and it's time you and your S/O take things up a notch. Ditch camping and spice things up with a glamping experience! Glamping is a term coined to define glamour and camping and the experience is glamorous for sure. Trade in the hot chocolate (in other words, a concoction of hot water and chocolate powder) for a flute of premium champagne! Also, say goodbye to sleeping bags and hello to plush mattresses and fresh sheets. Here's a list of glamping getaways in and around Auckland.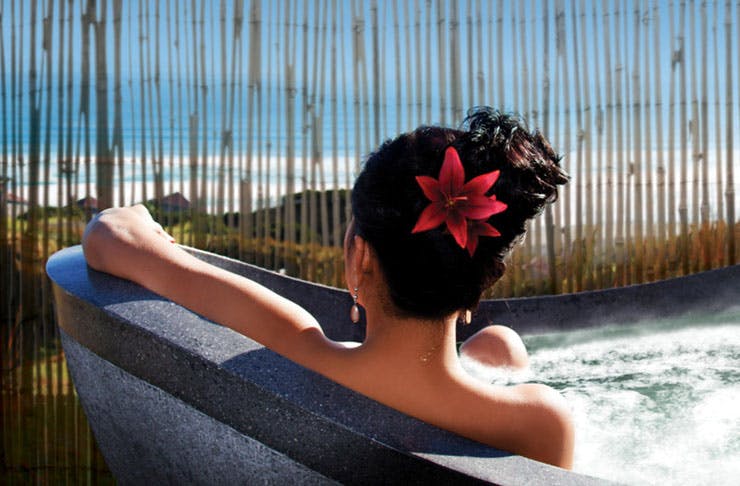 Spa Day
The term "spring clean-up" doesn't only apply to cleaning your house! Take your S/O to a spa treatment for a full day of pampering so you feel squeaky clean and sparkly for the springtime! A solo spa session is great but wait until you get your S/O to join in on the experience. It's intimate and gets you closer as you relax and let loose together which is why you should put that on to the spring date agenda. Here's a list of the best day spas around Auckland!
Want more:
Image credit: La Cigale, Bersantai Day Spa At Castaways Resort Green Journeys,