Hellooo week six of The Bachelor NZ! Where has the time gone? And how are we suddenly down to seven girls? They've been dropping off like flies! This week Jordan whisked his fangirls from Hawaii to Australia, leaving us questioning "what's wrong with Auckland?!" Here's what we were thinking as we tuned in this week.
1. Mike: "You've got adventure, you've got fun and you've got…romance!" *rubs hands together* Bring it onnn!
2. A second single date with Storm? Surely that's a one-way ticket to top three?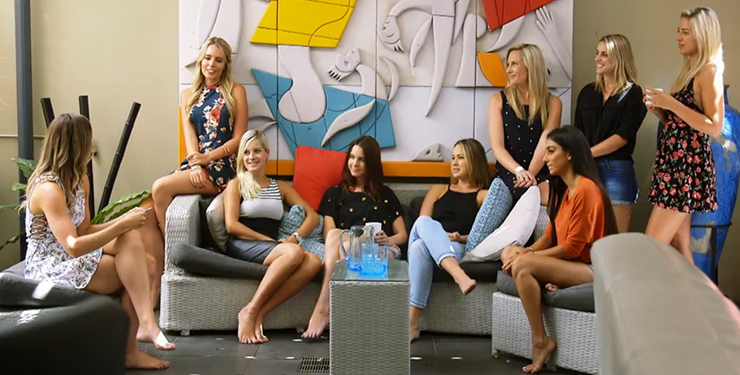 3. The girls look so summery. Hawaii did them well. Love your dresses, Gab and Erin!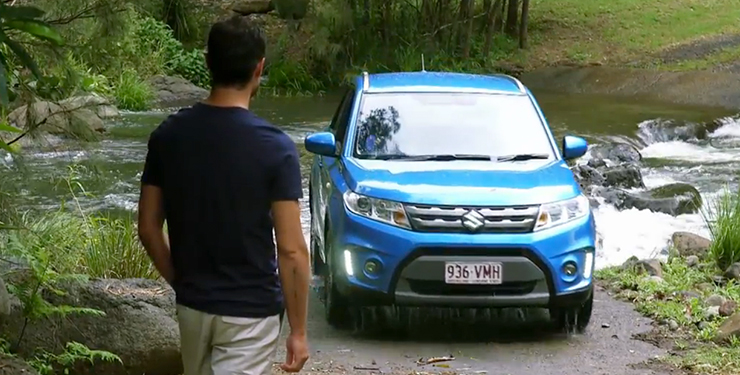 4. Oh hey there, Suzuki Swift. Long time no shameless plug.
5. "G'day!" It looks like the local lingo is rubbing off on Jords—gooood.
6. A stunning tent boasting a fireplace and a hearty antipasto platter. Now that's a date!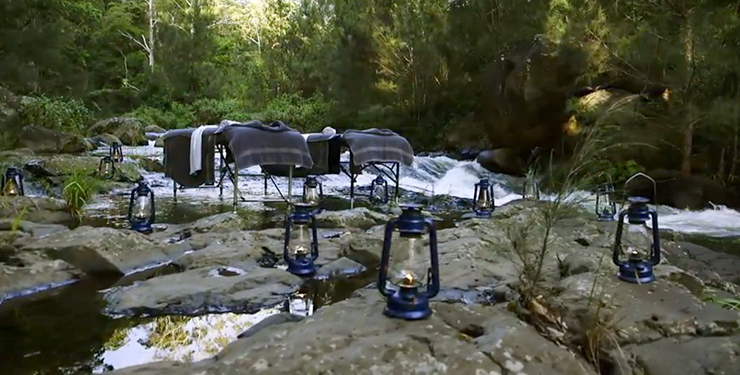 7. Bunnings called. They want their lanterns back.
8. HOW DO YOU NOT LIKE MASSAGES?!
9. Ten bucks they kiss.
10. …Annnd I guess you owe us ten bucks!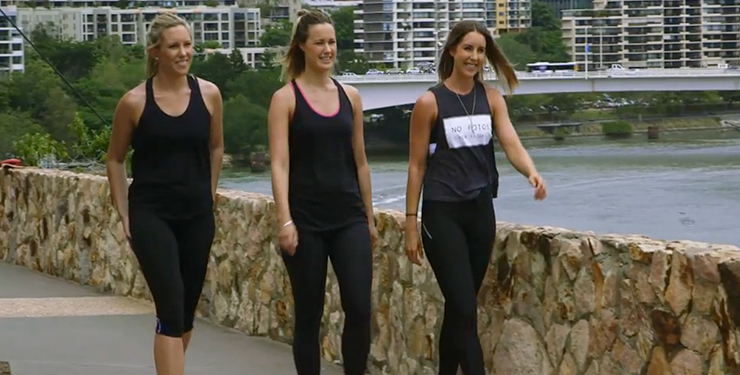 11. On Mondays, we wear black
12. Gab's top says 'no fotos'. Is she aware she's on a reality TV show?
13. Poor Gab! That looks thoroughly terrifying.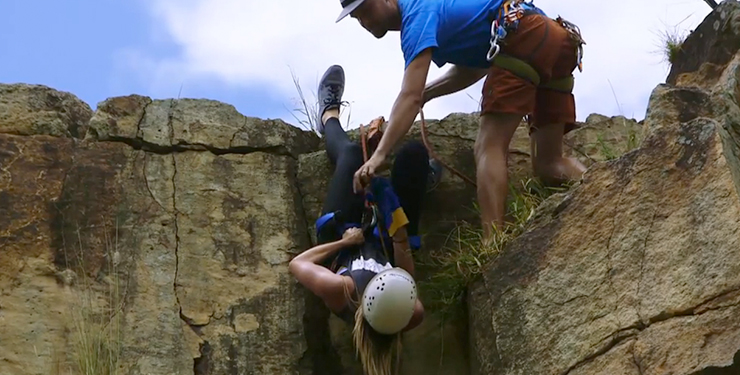 14. Omg we just laughed (a lot). We're terrible people.
15. "I'm a sweaty hot mess which is always hot for Jordan." Oh?
16. Jordan on Sarah's fears: "I wish Sarah just sort of let it go." Did you just tell Sarah to suck it up?! What. A. Jerk.
17. Something tells us Kate isn't gonna win so why's he keeping her on? For his own ego, we thinks.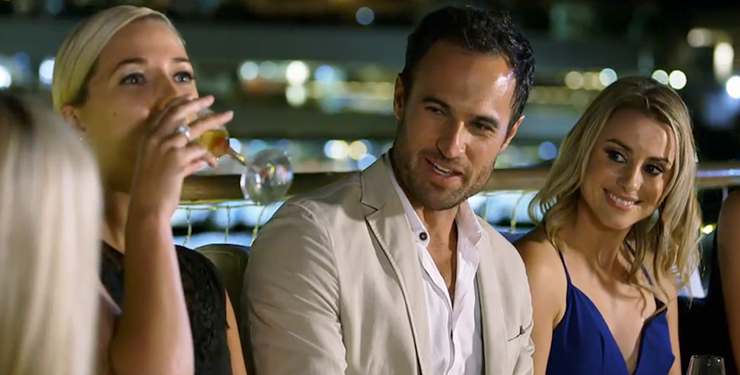 18. Jordan: "Let's go and have a chin wag, ay?" Smoooooth.
19. You should've left while you could, Kate!
20. How does a rose ceremony on a boat work? Does she walk the plank?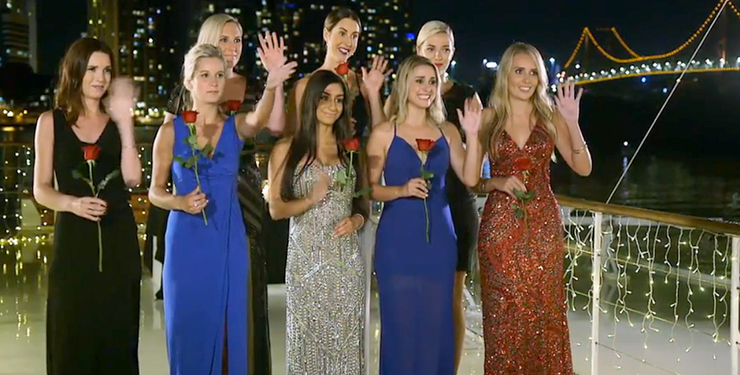 21. Moral of the story? Don't abseil, don't get a rose.
22. Follow-up thought: whatever happened to Naz and her hit list?!
23. Another episode, another series of slow-mo shots of Jordan—this time with a horse, of course!
24. Jordan: "How about a bit of a muster?" Storm: "Sounds great!" So you'd rather herd cattle than get a massage? Oh-kaaay then.
25. From dog washing to cattle herding. You're quite the romantic, Jordan!
26. Fleur's horse is naaht working.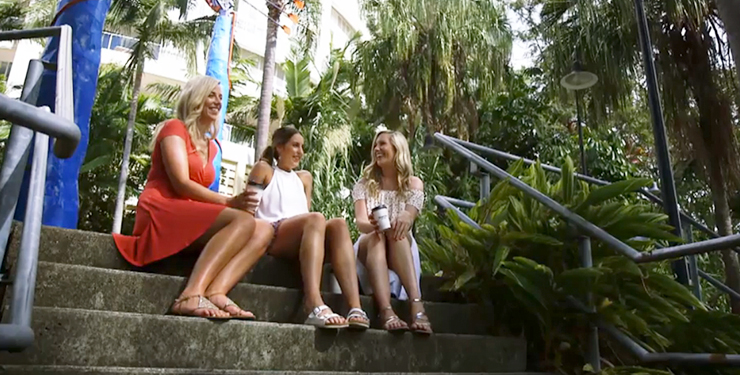 27. Sitting three abreast on a footpath isn't really considerate, ladies.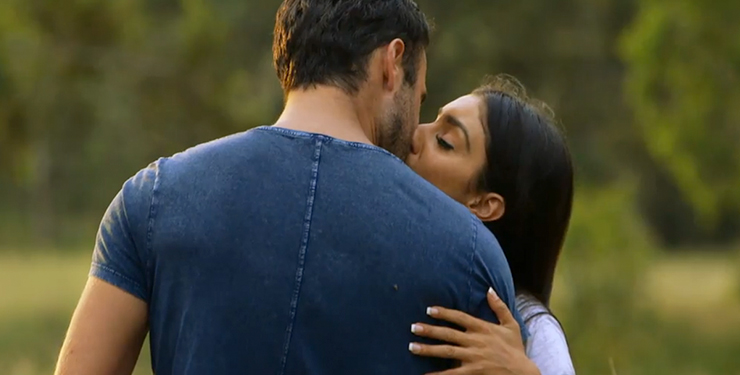 28. THERE IT IS! THE MOMENT WE'VE ALL BEEN WAITING FOR!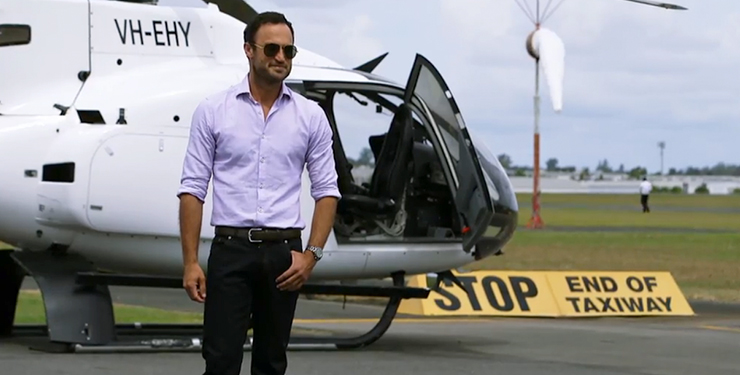 29. We might be cool but we'll never be Jordan Mauger cool.
30. Gab is clearly VERY scared of heights and you're taking her in a helicopter?! Where's yo respect at, Jords?
31. "She has the gift of the Gab". Har. Har. Har!
32. God, those lips of his get around.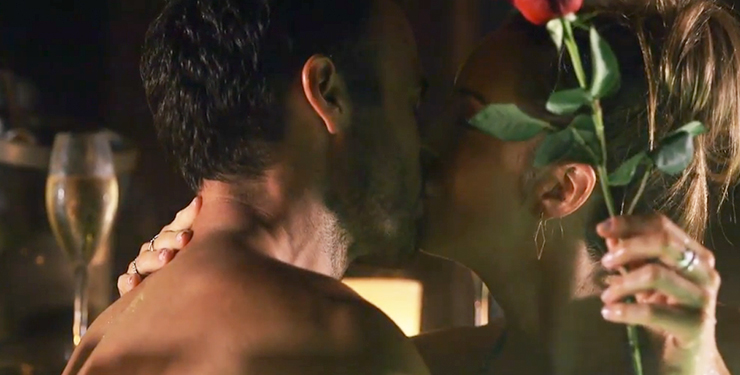 33. Awkward rose is awkward.
34. Yeah, no deal on the bow-tie.
35. Rebecca is certainly going over and above for her research.
36. Yikes—that turned quickly! One-way ticket back to Auckland for you.
37. Can it pleeease be a double elimination tonight?!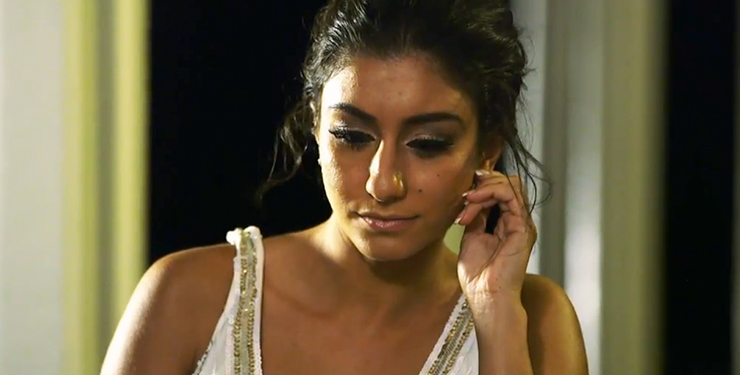 38. Why so sad? It's your birthday!
39. ERMAHGERD WHO'S GOING HOME?!
40. Moral of the story tonight? Don't be intelligent.
Stay tuned for next week's round-up of Bachie-related thoughts. If you can't wait until then, check out our previous weekly round-ups here.
Want more of the best of Auckland?
Sign up below to have the best delivered to your inbox every week
Image credit: TV3