Annnd that's a wrap! The Bachelor NZ is done and dusted for another week! This week the girls packed up their bags and headed back to the bachelor mansion. Lol jk. Jords and his lady-friends have detoured to the stunning Bay of Islands. After a week of Nice Naz, bodily functions and shock eliminations (laterz Storm and Ceri), we suddenly found ourselves down to five girls. Here's what we were thinking as we tuned in to week seven of The Bach.
1. It's time! It's time!
2. That single date feeling.
3. "I'm surprised it's Ceri because I see no connection between the two of them. It's sort of just a waste of time." Now now, Storm. That's not very nice.
4. Woah, Jordan. You're about to drive into the water there!
5. Slash where's the Suzuki Swift at?
6. Umm… It's raining. Perhaps you should put the top up? Just an idea…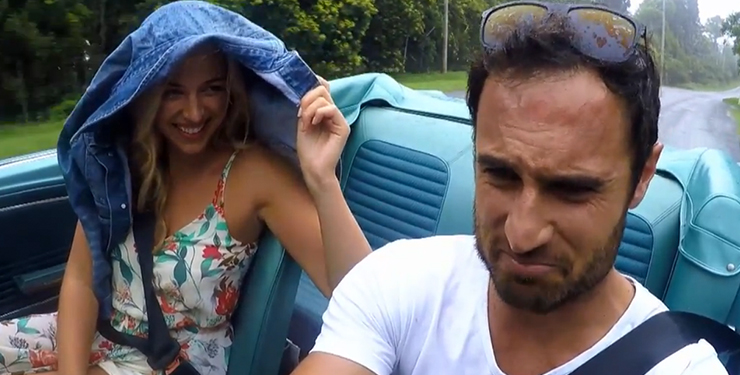 7. Jordan: "Crickey dick, maybe we should put the top up. What do you reckon?" No shit, Sherlock.
8. A date in a garage—what fun! Said no-one. Ever.
9. Yikes! Ceri has been blindsided with baby chat.
10. Wait, the date's over?! What a shit date.
11. She's totally going home.
12. "Jordan looks fairly dorky". We couldn't have said it better ourselves, Kate.
13. CA-UTE! WE WANT NEED A WOMBAT!
14. Last season a koala pooped on Matilda and now Kate's been peed on. Koalas clearly can't be trusted.
15. Talk about killing a moment (pun not intended) with stories of dead wallabies.
16. You can't deny Fleur and Jordan's chemistry.
17. Jordan: "I look ahead and I can visualise us being together." Surely Fleur's the one. He doesn't say stuff like that to the other girls.
18. From a knitted bow-tie to a knitted tie. Much fashion.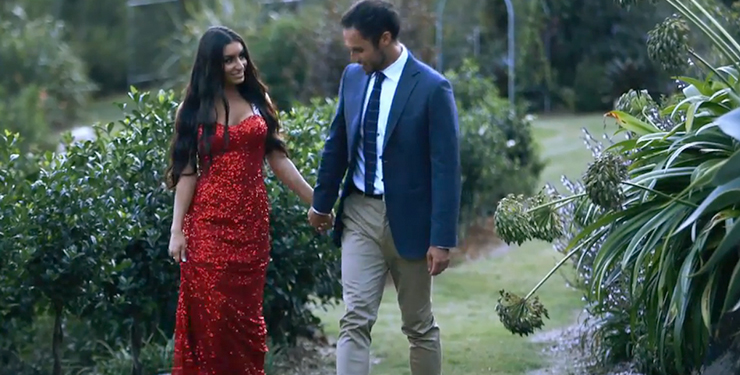 19. As for you, Naz. Santa called to say it's not Christmas yet. Save your dress until then.
20. Whatever happened to Nasty Naz and her hit list? She's all fun and games nowadays.
21. Bai-bai Ceri. You weren't broody enough for Jords.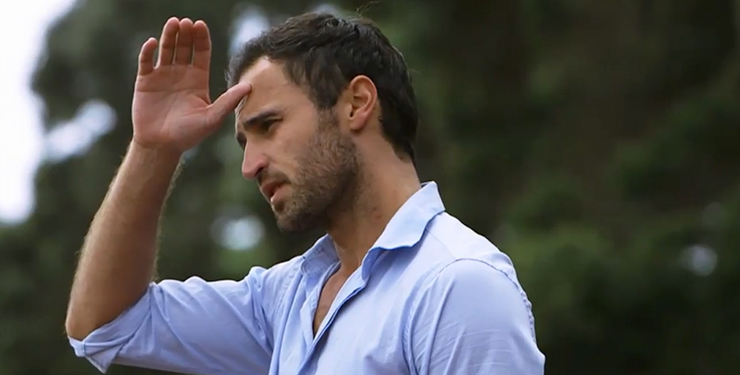 22. Slow-mo itching. Now that's a way to kick-start an episode!
23. Welcome back, Suzuki Swift! We're pleased to see your sponsorship deal is still going strong.
24. Yay, Bay of Islands! New Zealand > Everywhere else.
25. Single date with Naz? Shit, it looks like she's in it for the long-haul.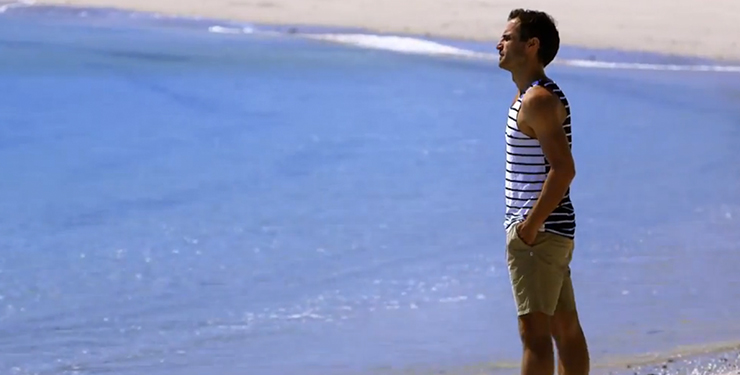 26. Oh, look! We've been reunited with New Zealand, Suzuki Swifts and THAT singlet!
27. The Punching Poet from Persia has one toned booty. She squats.
28. …And what's the secret behind her luscious locks? It's just so shiny!
29. Michael Hill isn't gonna be happy about this non-sponsored ring.
30. No rose disclosure? You cheeky monkey, Naz!
31. You should've gone before you left the house, Kate!
32. Omg this is actually happening—she's peeing! Poppy's fart seems tame.
33. Naz has an extensive collection of both sequin dresses AND sequin bikinis.
34. The girls clearly didn't get the memo not to chase waterfalls.
35. This guy.
36. Jordan: "What would you do if you were in my position?" Naz: "I'd pick me." Str8 up.
37. He's hating on Fleur? Wut? Why?
38. Fleur stepped out of line and now she's bottom two. You are one passive aggressive man.
39. STORM?! Really? There goes our top three.
40. Naz could actually win this thing…
Stay tuned for next week's round-up of Bachie-related thoughts. If you can't wait until then, check out our previous weekly round-ups here.
Image credit: TV3
Want more of the best of Auckland?
Sign up below to have the best delivered to your inbox every week