Just because it's spring, it doesn't mean we can whip off all our clothes in celebration of warmer weather (as much as we'd like to). Some days still prove to be a bit nippy, where you might just need to keep on that extra layer.
We've provided some spring dressing inspo below, so you won't be left freezing your tits off when the good ol' Auckland weather decides to do its thing and turn upside down.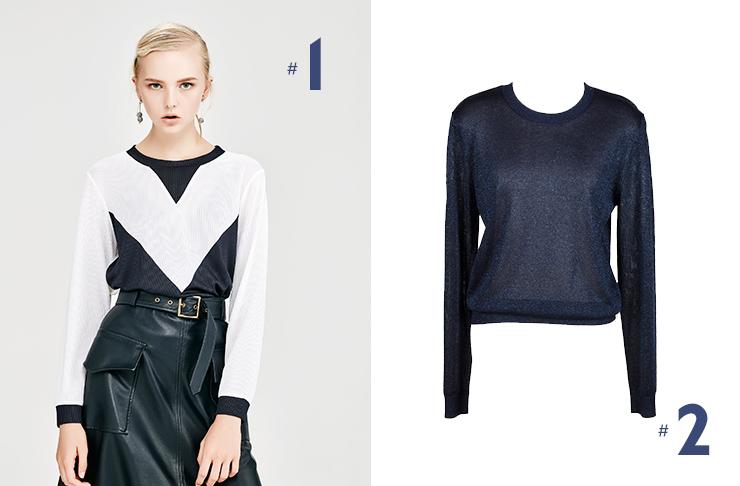 #1 Geometric Shapes
Geometric shapes are taking centre stage right now, and we love this look from Kate Sylvester. Pair your geo printed knit with a leather skirt and some cute earrings to be the ultimate trendsetter.
#2 Our Fave Navy
There's nothing more we love in our wardrobe than a beautiful navy knit. Lonely label has created the knit of our dreams with this lightweight navy sweater, with just a touch of sparkle to keep things fun.
#3 The Slouchy Knit
We love a slouchy knit to throw on over our outfit on a Sunday morning. Mind you, we may find ourselves throwing this on come Monday morning as well. This camel coloured knit from Shjark has our name all over it.
#4 The Turtleneck Twist
Add a twist to the classic lightweight knit this season, with turtleneck detailing. Karen Walker's version ticks all the boxes with its ribbed texture and subtle frill turtleneck. We see ourselves wearing this through the Autumn months as well.
#5 The Subtle Sparkle
It's obvious the fashion world is welcoming back sparkles this season, and this one from Workshop is a way to ease into this trend. In a fail-safe grey tone, the subtle sparkle won't have you drawing too much unwanted attention.
#6 The Going Out Knit
The going out knit will have you ready for whatever the night's adventures may be. Whether it's a dinner date, a night on the town or cocktails in a swanky bar, this top style from Witchery will be your go-to.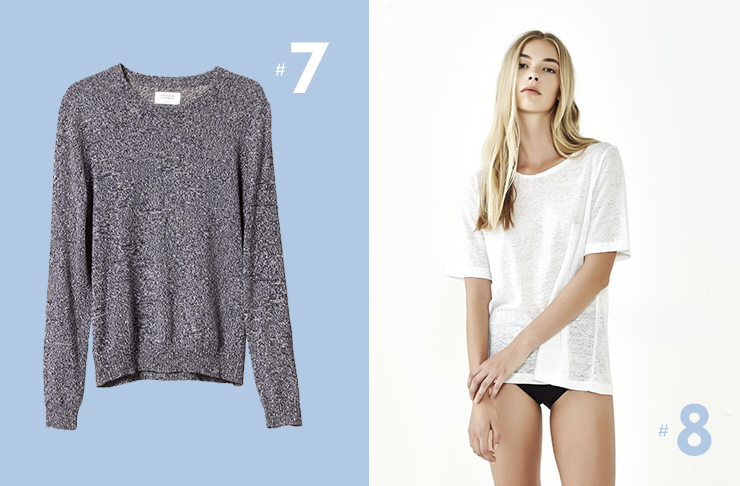 #7 Call It Cosy
We are calling this grey-flecked knit from Vanishing Elephant cosy, because that's exactly what it is. When you need comfort clothing, pull this one out of your wardrobe. Pair it with black denim skinnies and some leather boots and you'll be drawing attention of the street style photographers.
#8 The Knit Tee
We'll admit it, we've saved the best for last. One of our favourite New Zealand labels is Marle, and this knit tee is at the top of our wish list. Not only will we be sorted for spring but it'll have us covered over the summer months to come. Don't miss out!
Want more?