If you're looking to make your mates uber-jealous of your travel plans this year, we've got just the thing.
Nestled in the South African jungle lies The Ngala Treehouse, and it's serving up pure bucket-list vibes.
Cocooned in the lush Ngala Private Game Reserve, the four-level treehouse is offering guests the ultimate sleep-over experience under the stars.
You can choose to slumber between the enclosed, weatherproof bedroom complete with a king-size bed and the all-important hot running shower and flushing toilet on the third level. Or embrace the great outdoors on the rooftop where an elevated sleep-out platform with a retractable awning will ensure you have the most magical night.
You'll be driven to your private digs in time to toast the sunset with cocktails and snacks before a tapas-style picnic dinner is set up in the safety of an enclosed boma beneath the stars.
You'll then be left to appreciate your jaw-dropping surrounds. The Ngala Private Game Reserve shares unfenced borders with South Africa's most famous wilderness area, allowing a variety of wildlife species, including all of the Big Five, to wander freely through the reserve.
But don't worry, you'll be given a radio and mobile phone to use in case of bad weather or other emergencies… like a lion thinking your bed looks comfy (kidding).
While the Treehouse doesn't have a full kitchen (who wants to cook on holidays anyway?), it's kitted out with all the important things, like a fully stocked bar and loads of midnight and breakfast snacks, as well as everything you need for your morning cuppa.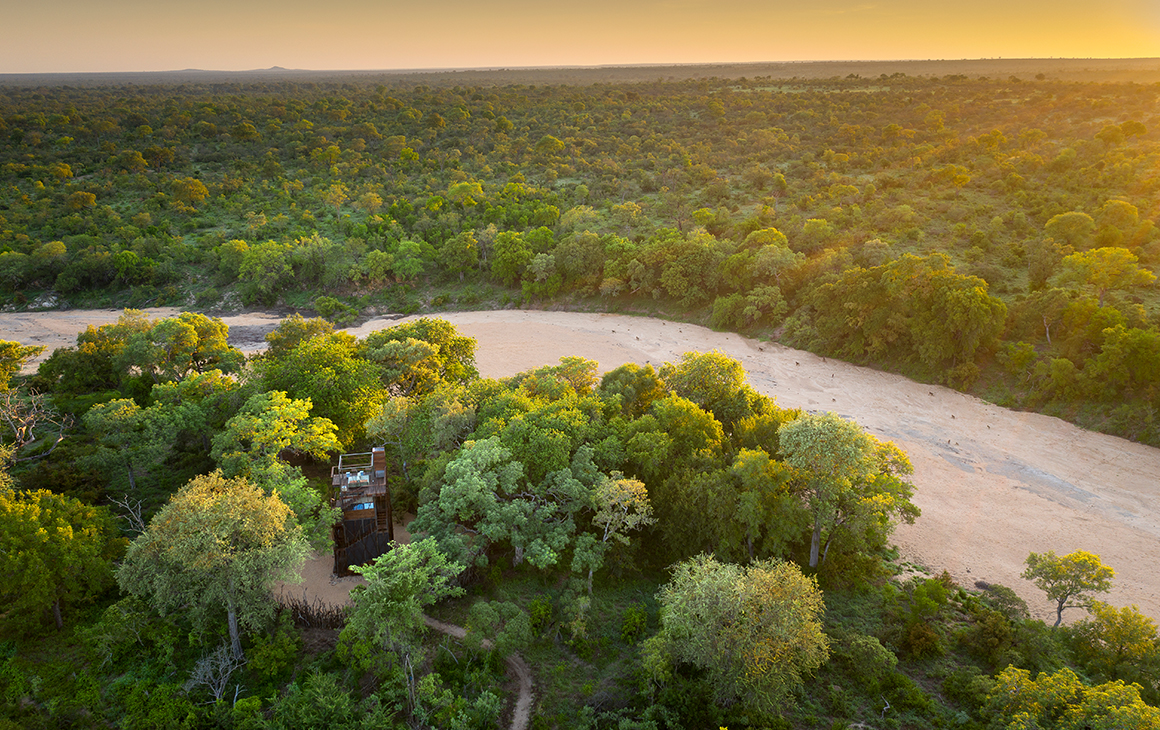 Even better, The Treehouse is solar-powered, so you can charge up your phone for all of those jealous-inducing selfies you'll be taking—trust us, there will be plenty.
Keen? We thought so. To book, head here.
Image Credit: AndBeyond