Poured yourself one too many glasses of wine last night and now in a grape depression? We feel ya. And, with work calling (do the crime, do the time) it's not ideal to show up looking like you didn't even make it home.
Never fear, we've put together a list of beauty hacks for when you're hungover af and will have you looking fresh as a daisy in no time!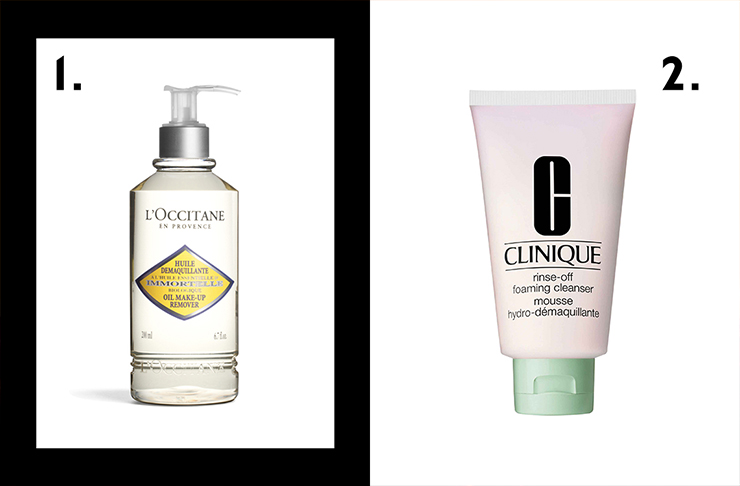 Quick, Get Rid Of All The Evidence!
Odds are you committed the absolute worst beauty sin last night and fell asleep with a full face of makeup on. It's best to start by removing and cleansing all your beauty sins away, and fast. Try the L'OCCITANE Immortelle Oil Make-Up Remover for a quick fix while visibly smoothing the skin. It's important to follow this step with a deep cleanse. We recommend the Clinique Rinse-Off Foaming Cleanser, it is suitable for all skin types and works to remove any excess makeup you may have missed, leaving your skin clean and feeling fresh.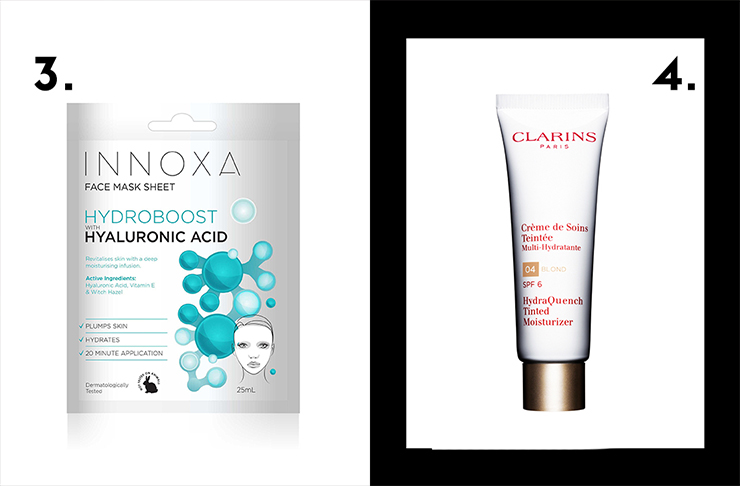 Rehydrate Your Skin
It's a known fact that good skin and alcohol do not mix well. You may be lucky enough to have avoided the morning after break-outs, but we bet your skin is feeling a little thirsty. The Innoxa Face Sheet Mask – Hydroboost with Hyaluronic Acid absorbs deeply into the skin to restore lost moisture. This mask promotes hydration and results in smoother, softer and more youthful looking skin.
Try A Tinted Moisturiser
A tinted moisturiser is a must have when it comes to rehydrating your skin whilst adding a touch of that much needed coverage. The Clarins HydraQuench Tinted Moisturiser is a protective and moisturising cream foundation that delivers natural, radiant looking skin. A serious life saver after a night out, we think so!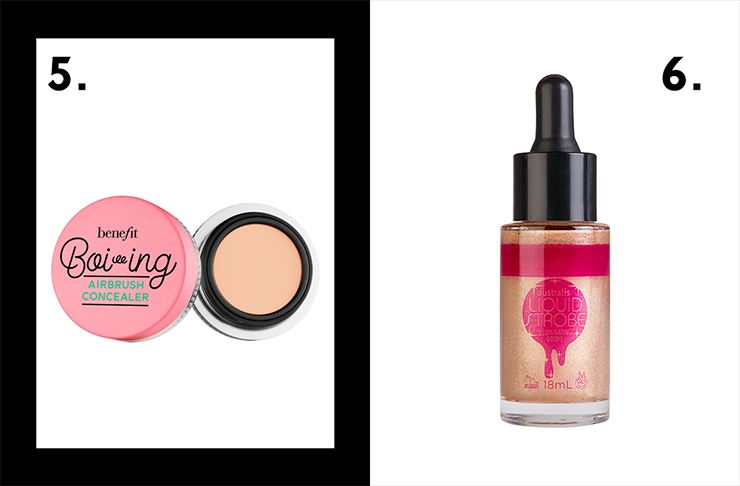 Conceal Those Bags Baby
We all know the lack of sleep is real after a big night out and those dark circles are looking bigger than ever. Get yourself the Benefit Boi-ing Airbrush Concealer, this works to conceal and retouch fine lines, imperfections and dark circles. You'll be looking so bright and concealed that no one will even know you woke up still drunk this morning!
Highlighter Is Your Saviour
Using a highlighter will help get rid of that dull complexion we all suffer from after a night out on the booze. Stick to a pink toned creamy highlighter to lift and lighten those darker areas. The Australis Liquid Strobe Illuminating Drops brighten and lift your look, adding a subtle healthy glow to your face and neck.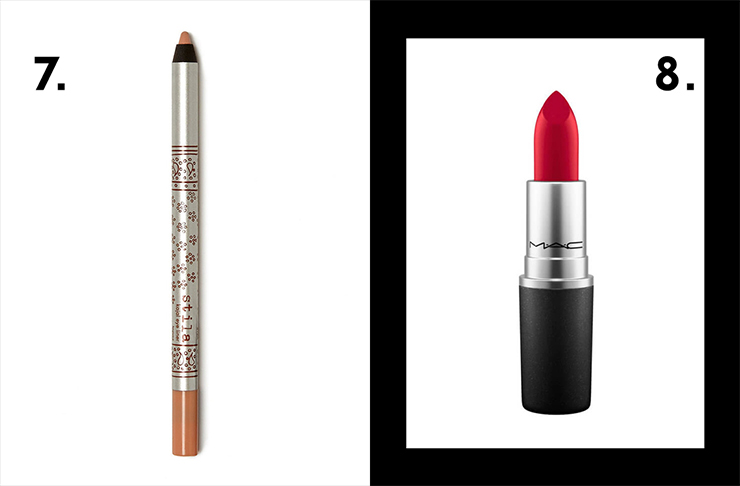 Brighten Those Eyes
Nothing screams hangover more than red eyes, by adding a white or nude eyeliner to the waterline you'll look wide awake in no time. Try to stay away from dark, harsh hues when you're hungover and go for something fresh and nude. The Stila Kajal Eye Liner in Topaz is a nude-peach toned eyeliner that can be used inside the water line to create that bright eye effect. Finish by curling your lashes and applying a seriously volumising mascara. Benefit, They're Real! Mascara lengthens, volumises and curls the lashes for that false-lash effect. Hangover, what hangover?
Get Your Bright Lippy Out!
By simply applying a bright lippy it'll automatically look as though you've put a heap of effort into your makeup—when in reality, it's a cover up for the fact you only just got home when the birds started chirping. Mac Cosmetic's lipstick in Ruby Woo is a perfect matte, cool tone red that'll distract everyone from those bloodshot, tired eyes.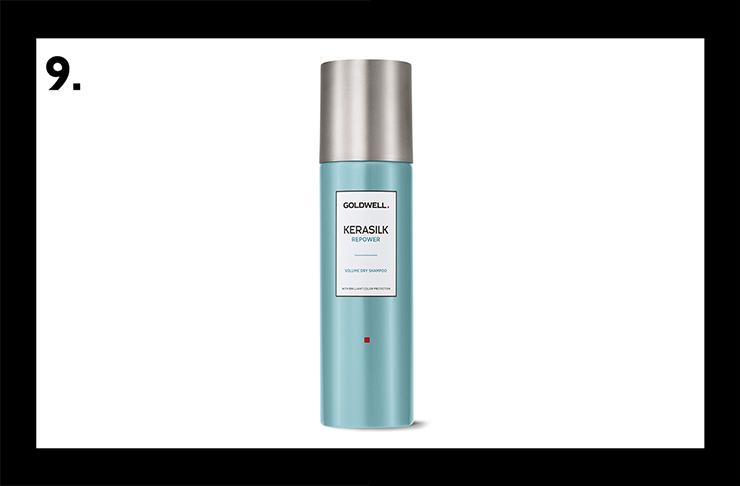 Use A Dry Shampoo
Hair washing is probably not at the top of the priority list, so refresh your day-old hair with some dry shampoo and rock a messy bun. The Goldwell Kerasilk Volume Dry Shampoo cleanses and refreshes the hair without the need of water. It protects colour from premature fade-out while maintaining shine.
Want more:
Image Credit: Bridesmaids
Design Credit: Sarah Law