The Dunedin night-scene is a unique blend of artsy happenings, cosy bars, unusual entertainment and close encounters with nature. Not a combination many cities can claim, but then Dunners has always been a little edgy and intriguing.
The eclectic local crowd knows how to have a good time and they're just as likely to invite you along for the ride. So, buckle up and take in some of the best things to do in Dunedin by night.
Sip On Some Sundowners
As Dunedin dusk settles, it's prime time for a cheeky tipple to ease yourself into night-time antics, and luckily there are plenty of on-point spots to enjoy a sundowner, or three. Hit up the Esplanade in St Clair for a refreshing bevvy overlooking the Pacific, washed down with a side of their herb and garlic fries; seek out Mr Fox and its subterranean den to sample a few foxtails and tapas, or follow your nose to Woof! for its amazing liquid concoctions and cosy yet cool décor. Needless to say, you won't go thirsty.
Dine In A Castle
If you're harbouring delusions of grandeur, why not fake it till you make it and chase the champagne lifestyle by dining out in an actual castle. Channel your inner child as you arrive at Larnach Castle by night, lit up like a fairy-tale, and feast under the chandeliers with a dram or two of whiskey for good measure. Bucket list goal complete.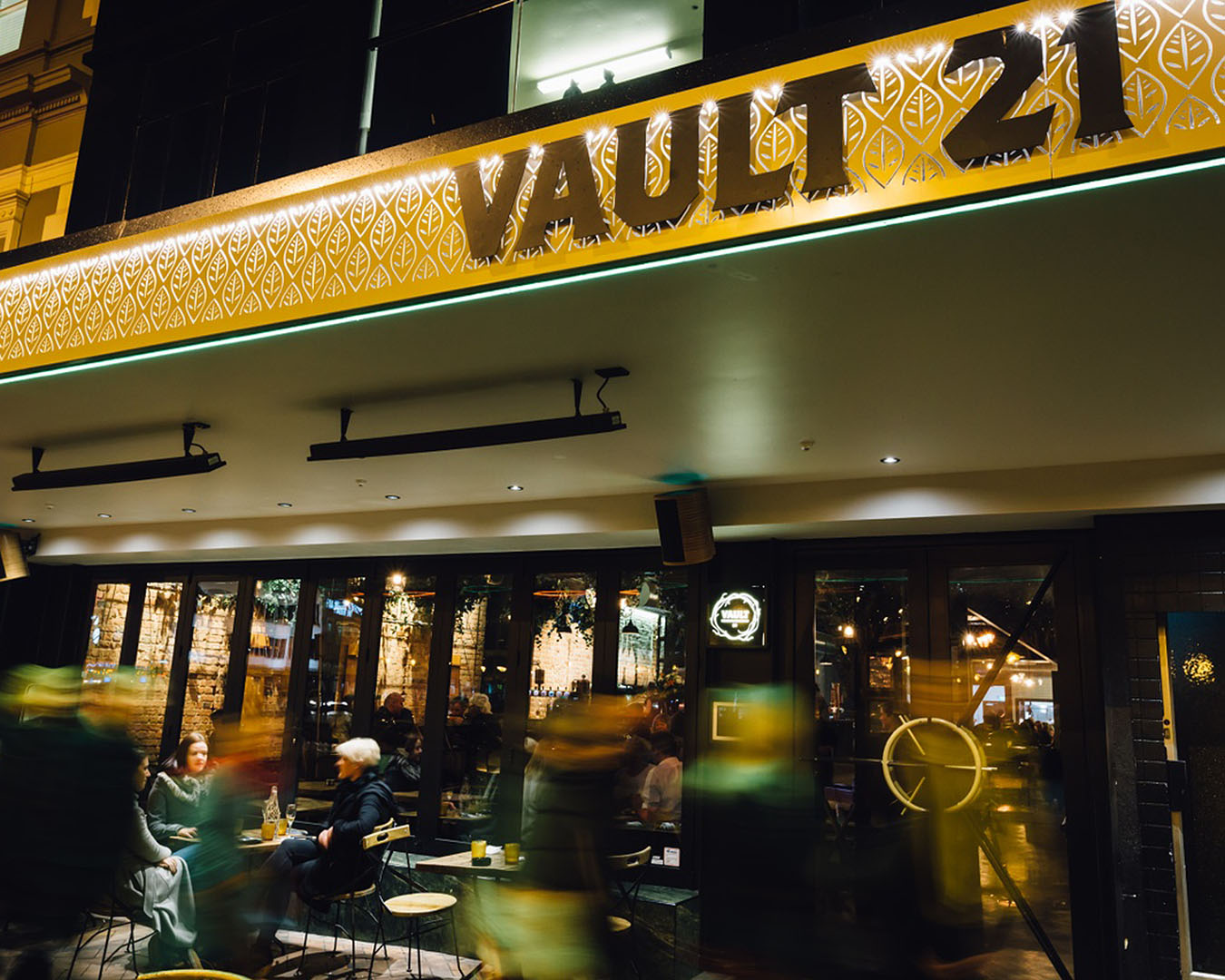 Bust A Move
Gather your squad and get your groove on at Dunedin's club destinations, which are all conveniently clustered in and around the Octagon so you can easily switch between them on the hunt for the ultimate beats. Warm up by throwing some shapes at the Social Club or go for the old skool classics and live music at the Craic. Next up, break out your hip hop moves on the darkened dance floor of Vault 21, candy-floss cocktail in hand, or descend into the depths of the Catacombs for a dose of Parisian-inspired club glam. Wind up the night under the stars at the Carousel roof-top, for deep house and people watching.
Find A Gig
Music is in the DNA of Dunedin and the local scene spans an incredibly diverse range of genres, but indie rock is where it's at right now. While there isn't the same swathe of grungy music pubs there once was, you'll still find the Crown and Dive (formerly known as The Cook) churning out regular gigs. It's also worth exploring some of the smaller, more intimate venues dotted around the city to catch a mix of up-and-coming talent as well as New Zealand legends and comic stand-up nights. Check out ADJO, Dog with Two Tails, Anteroom and the Inch Bar.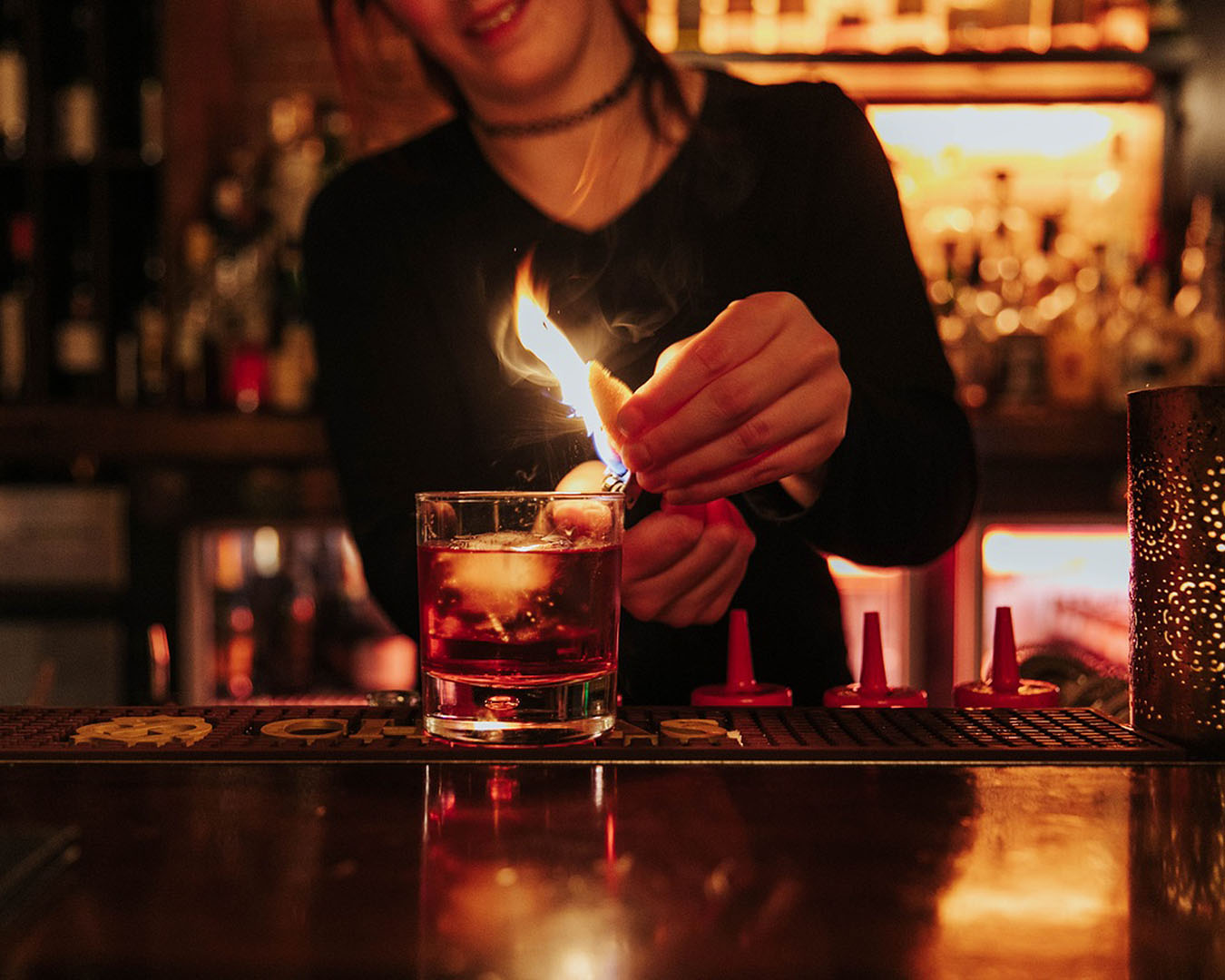 Gin-xers
If gin is your thing, go on a late-night safari to some of Dunedin's hippest bars to get your juniper juice infusion. Zanzibar is top of the list with over 100 varieties of gin to sample alongside specialty tonics, and the African-themed décor is the perfect match for a long-cool G&T. Dog with Two Tails have launched the No.8 Distillery, which includes a line of delicious craft gins made on premises. Pick your blend and soak up the bohemian vibe of this quirky Dunedin bar; the horopito-spiced gin is a revelation. If you prefer your drinks taken in more secluded surrounds, head down the alleyway to Pequeño Lounge Bar which does a good impression of a glamourous secret agent lair. Martinis it is, you know the drill.
Peep Some Glow Worms
Move over Waitomo, Dunedin has its own glow-worm grotto and it's practically in the heart of student-ville, up in the Leith Valley. Just 20 minutes along the Nichols Creek Track, a miniature night sky appears before you like some secret Shangri-La, and by day you can head further up the same track leads to a hidden waterfall.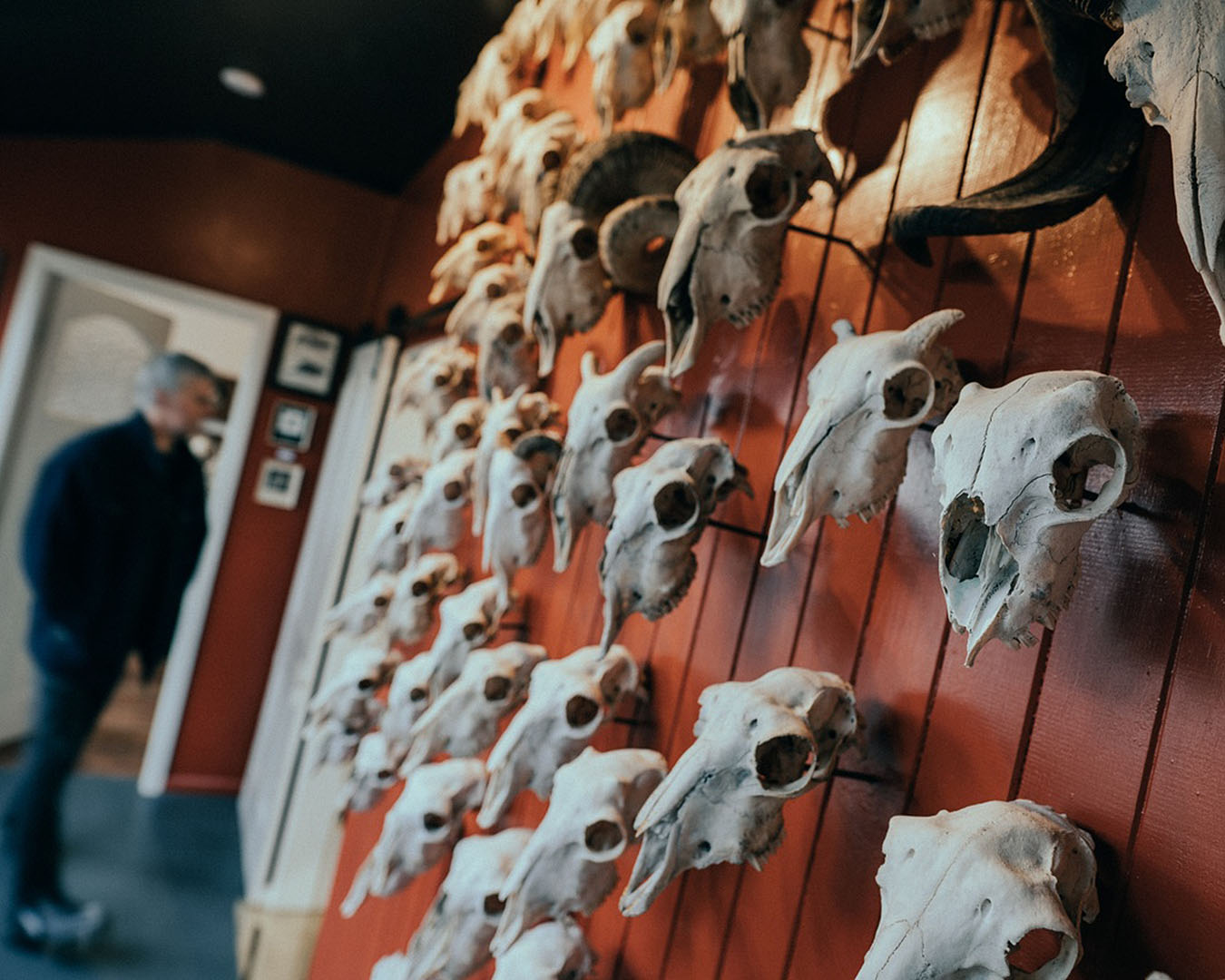 Spend A Night At The Museum
The Museum of Natural Mystery is a place full of unusual artefacts and arcane objects, including intricately-assembled artworks made from bones, which possess a strange yet striking beauty. You can now spend the night in comfort at this parlour of curiosities, and pore over the exhibits at your leisure, keeping watch until the shadows retreat at dawn.
Escape Dunedin Prison
Ordinarily a night that ends in a jail visit isn't the one you're hoping for, but escapology enthusiasts will love the challenge of breaking out of Dunedin Prison as part of one of their numerous team player games. It's weirdly fun despite being locked in a genuine Victorian prison cell, as you solve clues to secure your freedom. Sessions run into the evening too, which adds even more dark drama to the experience.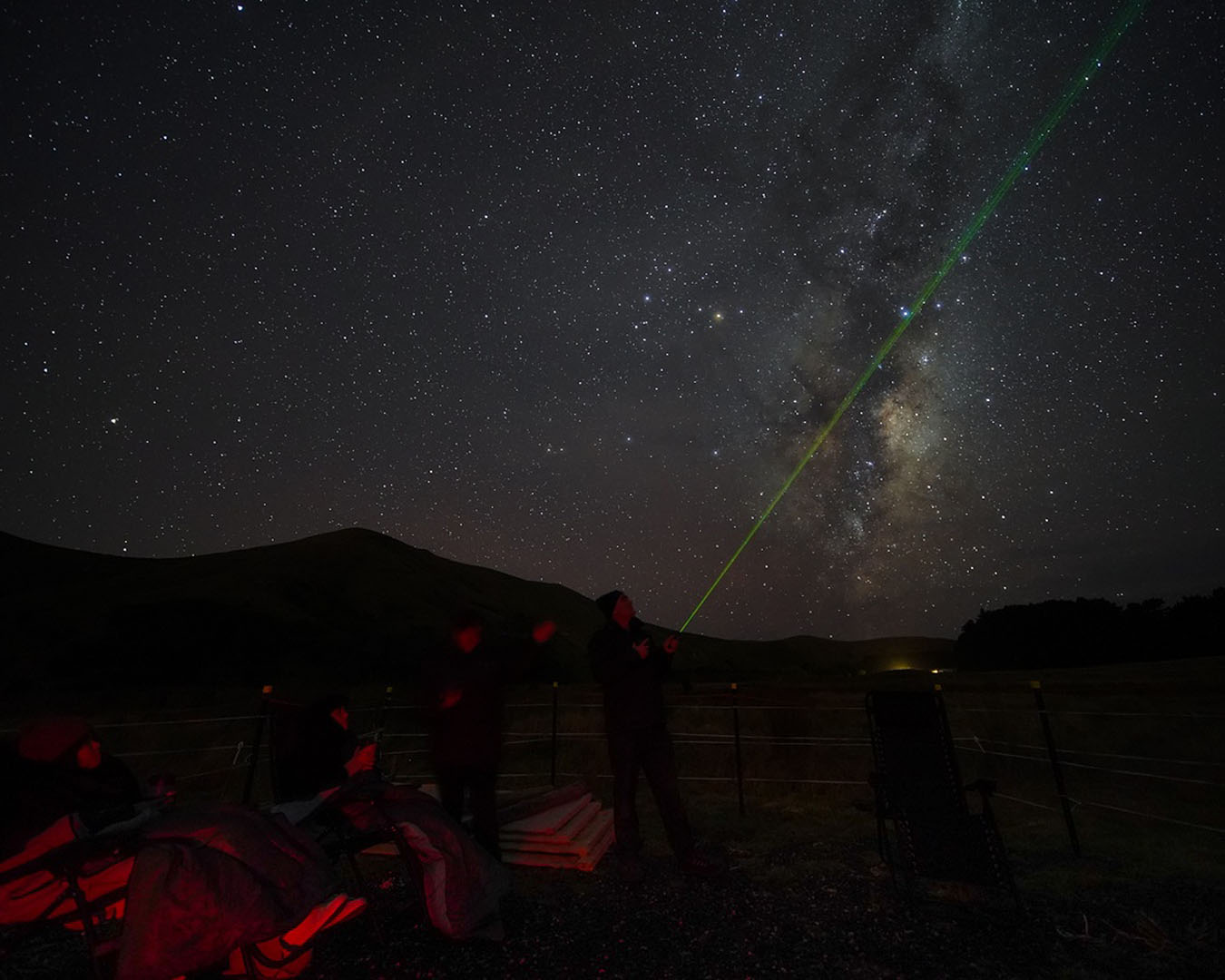 Marvel At The Heavens
Who knew Dunedin was such an awesome spot to check out the celestial bodies? Follow the local aurora hunters or mission to the dark side of the Otago Peninsula to catch the full galactic spectacle in front of your eyes. Take the upgraded version with a Horizon Tours Southern Stargazing experience in a private beach-side viewing location. We're talking anti-gravity chairs, cosy blankets, garlic bread and soup accompanied by the mesmerising sound of waiata and Māori tales of the night sky. Epic.
Get Creeped Out On A Ghost Tour
If your idea of a good time tends more towards gothic noir, the Hair Raiser Ghost Tour is a quirky and hugely fun way to spend a few hours under the cloak of darkness. Wander the 'snickelways' and delve into the depths of old Dunedin with guide Andrew, who spins a good yarn about the more sinister spots in the city. Make sure to bring your bravest friend.
Did you know that Dunners has a pretty rad vegan and vegetarian scene? Check it out here.
Image credit: Larnach Castle by Chris McNeil, Vault 21 by Dunedin NZ, Pequeno by Neat Places, Museum of Natural Mystery; Horizon Tours by Dunedin NZ