Whenever Cadbury Caramilk hits the supermarket shelves, people go wild.
And given you can get your hands on it right now, you may as well take it up a notch and bake it into some perfect biscuits.
Loaded biscuits should definitely be a thing, so we've collaborated with baking queen Miss Trixie Drinks Tea to come up with a recipe that you need to make right now.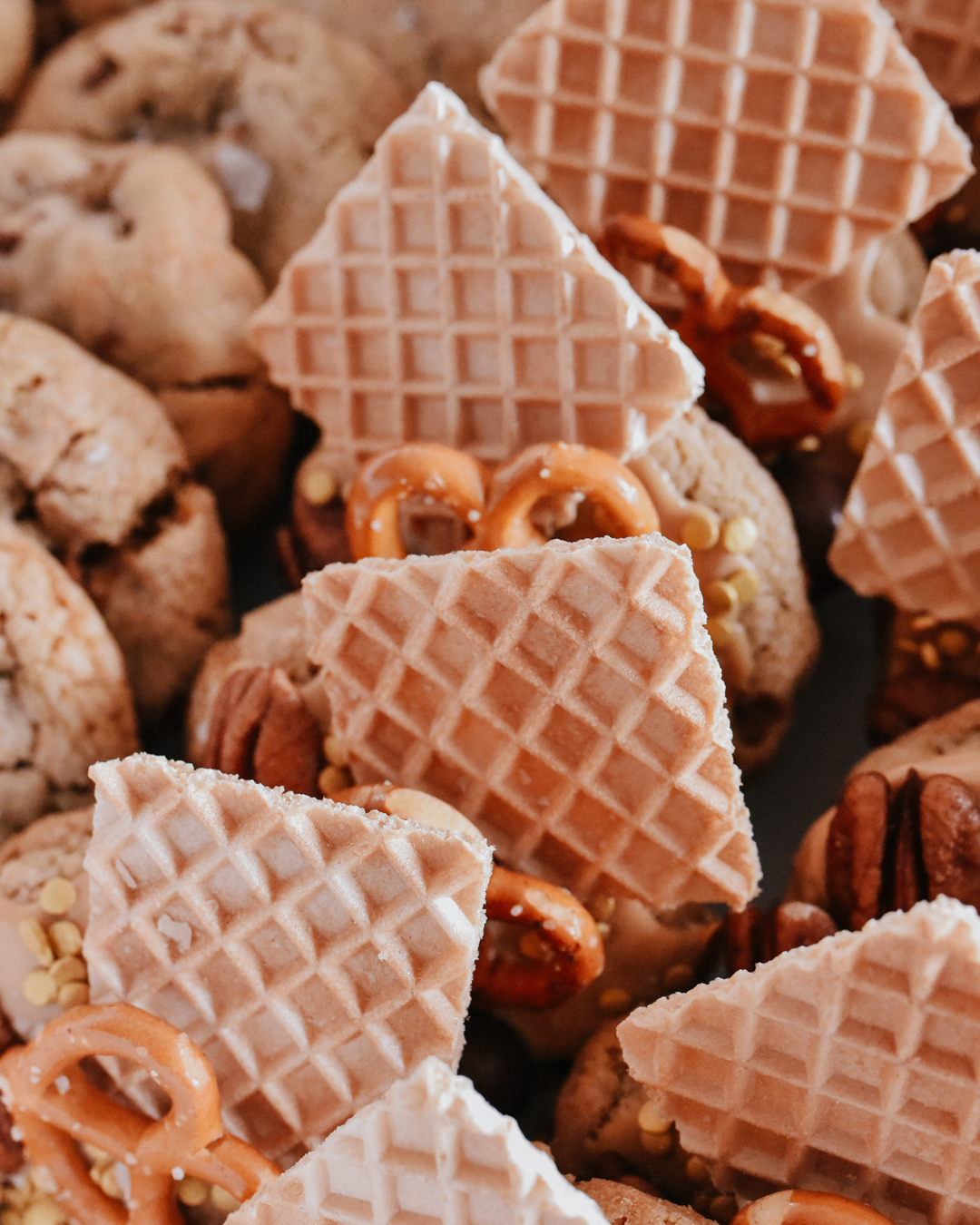 Caramilk, Pretzel & Pecan Cookies
Makes: 26
Ingredients
250g unsalted butter, softened

135g (1/2 cup) caster sugar

225g (1 cup) brown sugar

1/2 tsp salt

2 eggs

450g (2 cups) plain flour

3/4 tsp baking soda

85g (1 cup) pecans, chopped

65g (1 cup) broken pretzels

2 blocks (360g) Cadbury Caramilk, roughly chopped

Sea salt flakes, to decorate
To Decorate
2 blocks (360g) Cadbury Caramilk (270g melted, 90g chopped into squares)

Pretzels

Chocolate Malt Balls

Wafer squares

Pecan nuts

Gold sprinkles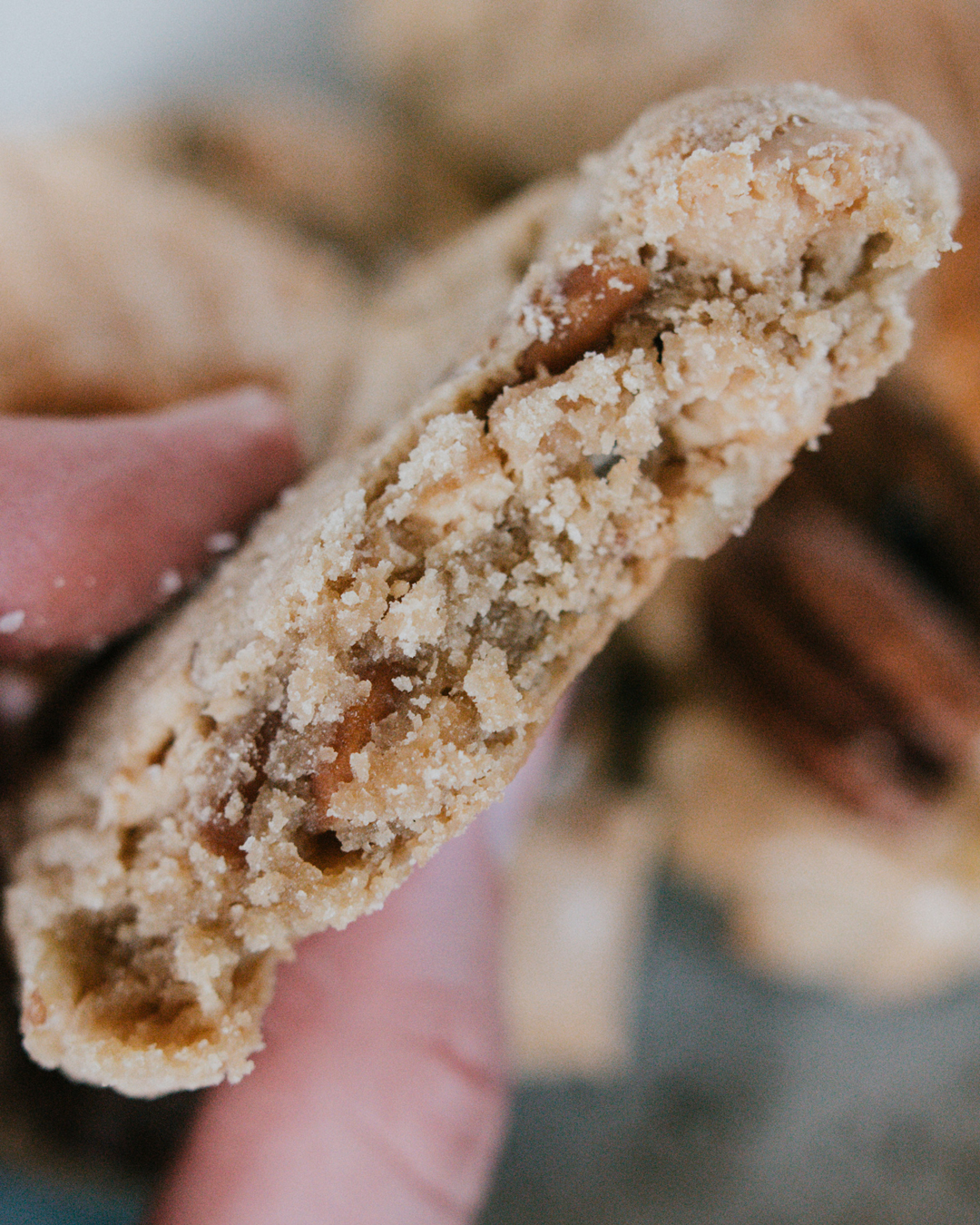 Method
Place butter, sugars and salt in the bowl of an electric mixer fitted with the paddle attachment and beat on high for three minutes.

Add eggs and beat for one minute.

Using a wooden spoon, mix in flour and baking soda.

Mix in pecans, pretzels and chopped Caramilk.

Spoon balls of dough, roughly the size of a golf ball into an airtight container and refrigerate for at least three hours, or overnight, to firm (this prevents the cookies from spreading in the oven).

Pre-heat oven to 180c.

Line baking trays with greaseproof paper and place refrigerated dough onto the baking tray and cook for 16 minutes.

Allow cookies to cool slightly on tray before transferring to a wire rack to cool completely. Sprinkle with sea salt flakes.
To Decorate
Melt 270g of Caramilk in a microwave-safe bowl on medium heat in one-minute blasts. Stir after each minute and return to the microwave until completely melted.

Spoon 1 tablespoon of melted Caramilk onto cooled cookie and place a wafer square at the top of the cookie, followed by a Pretzel. Add one malt ball, one square of Caramilk, two pecan nuts and gold sprinkles to each cookie.

Continue to decorate as you please until you have finished all the cookies! Be sure to get creative!
Check out more information about Miss Trixie, and order her cakes, at misstrixiedrinkstea.com.
Image credit: Ben Tyers