If we had to reduce 2020 into three focuses, they would easily be equality, diversity and inclusion. The myriad of events that have occurred this year has prompted urgent change to not only our systems of government and those that hold power, but our own psyche as well.
And it may seem a strange time to be enthralled by a Netflix movie in the midst of a global pandemic, racial injustice riots, anti-terror protests, a sport standstill, a climate crisis and political campaigns that outwardly discriminate against LGBQTI+ rights, but Will Ferrell's latest comedy is the sort of brilliance that kicks back at the world's divide right now.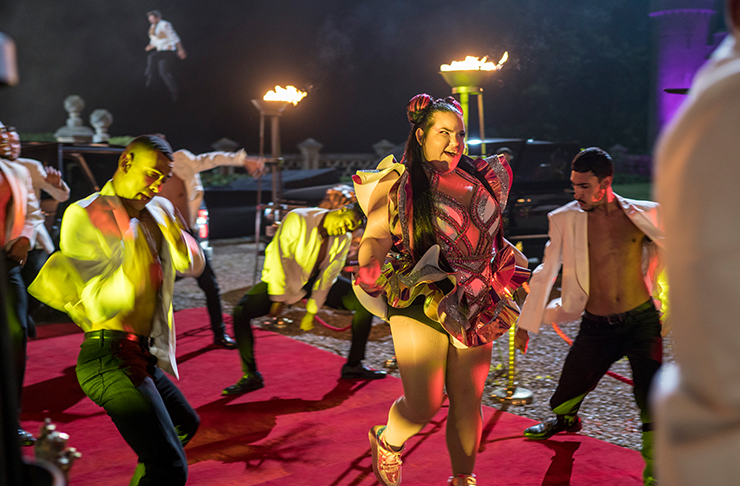 Ferrell's new film, which encapsulates everything you love about his movies, is an incredible ode to one of the most uniting, accepting and fun gatherings of our time — Eurovision. Understandably, the global song contest was cancelled this year (like everything else) however the competition boasts a rich history of celebrating differences and has continued to make leaps and bounds for marginalised people, in one way or another, year on year.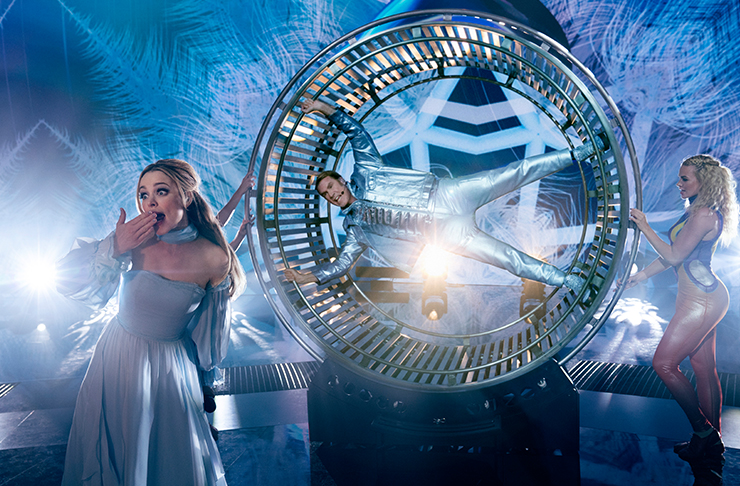 This being said, it's not hard to realise why Eurovision Song Contest: The Story Of Fire Saga is a glorious success. Written by Will Ferrell, the comedy follows aspiring Icelandic musicians Lars (Will Ferrell) and Sigrit (Rachel McAdams) who are given the opportunity of a lifetime to represent their country at Eurovision and from here — the Eurovision cameos and references literally spiral out of control.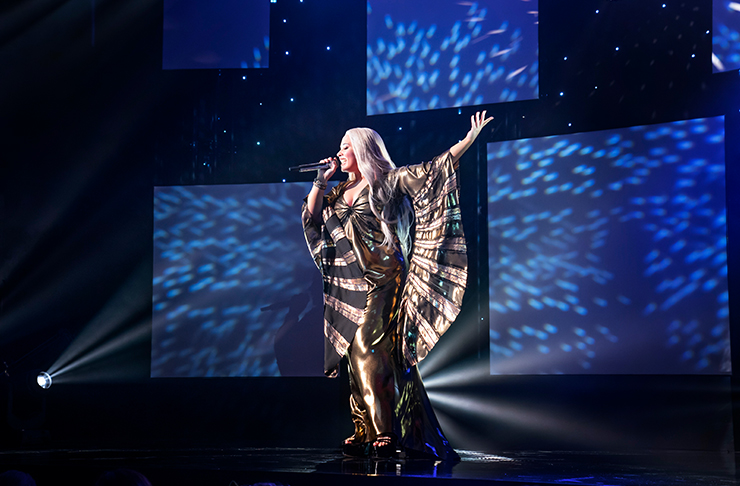 To give you a taste, the story of Lars and Sigrit has been inspired by ABBA's 1974 win and then there are nods to some of Eurovision's craziest and most outstanding entries, including Finland's heavy-metal Hard Rock Hallelujah performance back in 2006, Denmark's 2018 Higher Ground, Sweden's 2012 song Euphoria (portrayed by Demi Lovato in the movie), the infamous "human hamster wheel" of 2014 from Ukraine and a hilarious take on the song that won the 1969 competition re-envisioned as Ja Ja Ding-Dong (widely known as Boom Bang A Bang).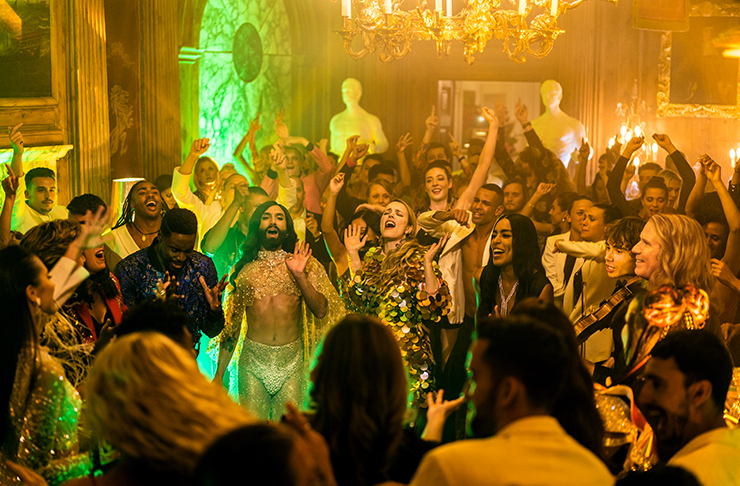 On top of this, there's a mid-movie optimum opus performance which includes cameos from some of Eurovision's most historic and prolific performers, including Sweden's John Lundvik (from 2019), Moldova's Anna Odobescu (from 2019), France's Bilal Hassani (from 2019), Sweden's 2019 winner Loreen, Norway's iconic violinist Alexander Ryback (from 2009), Israel's winner Netta Barzilai (from 2018) and even Austria's groundbreaking contestant Conchita Wurst who took out the top spot back in 2014 with the song Rise Like A Phoenix.
You can watch Will Ferrell's Eurovision Song Contest: The Story Of Fire Saga right here and scope out the trailer below.

Feel like watching a documentary? Here are the best on Netflix right now.
Image credit: Netflix