The unassuming tourist in us all has most likely fallen victim to blurting out a "feels like I'm in a movie" at one point while galavanting overseas. Fortunately, there are at least a few famous locations across the globe where there's some truth to that statement, and some are far easier to visit than you'd think.
International travel restrictions may be in place for a while yet, but it's never to early to start dropping pins and dreaming up your next adventure with these seven instantly-recognisable film locations.
Hashima Island | Skyfall
Nagaski, Japan
A James Bond villain never does things by halves, and an OTT evil lair is imperative to the character development of any 007 arch-enemy. In 2012's Skyfall, Raoul Silva (played Javier Bardem) runs his anti-Bond operation from his very own island that looks more like a dilapidated pile of buildings stacked atop each other in the middle of the ocean.
There's no CGI sorcery here, though. The rotting pile of steel you see in Skyfall is Hashima Island off the coast of Nagasaki, Japan. Originally set up as an off-shore coal mine in the 1880s, the workers of Hashima rinsed the resources below until there was nothing left in 1974, then jumped ship. The island has been predominantly abandoned since then, but nowadays you can take a tour by boat. Once iso is over, check out Visit Nagasaki for more details.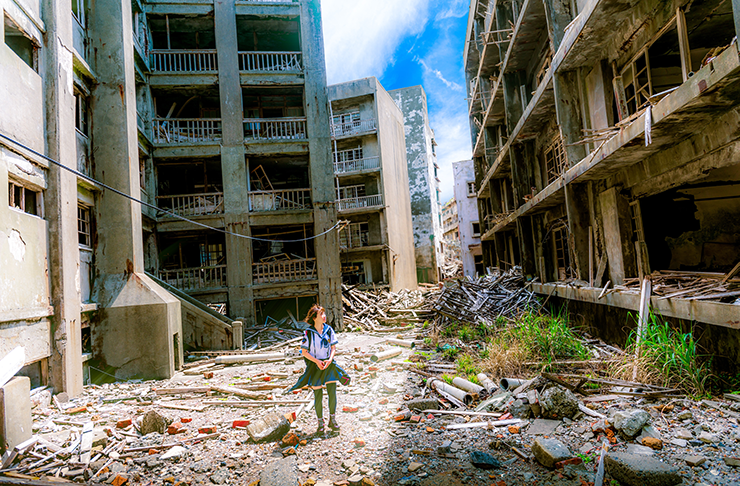 Juvet Landscape Hotel | Ex Machina
Valldal, Norway
Alex Garland's 2015 sci-fi, drama and maybe even horror, Ex Machina, is about as slick as they come. As with all his films, you still get a sprinkle of existential dread (think 28 Days Later, Annihilation), but there's a sophisticated charm that's ever so apparent to Ex Machina which comes courtesy of the striking set... and an androgynous Alicia Vikander in AI robot form, of course.
The brunt of the film is shot in Norway's Juvet Landscape Hotel, which is a prime example of contemporary architecture juxtaposed with the untouched world. You can book several locations from the film, including the Landscape Rooms overlooking a fresh-water stream that zigzags into the mountainous horizon. That beautiful steamy sauna featuring a glistening and slab-like Oscar Isaac in the film is also free to use for all guests of the hotel.
Cafe des 2 Moulins | Am

élie
PARIS, FRANCE
You've probably seen photos of your mates sitting out the front of Cafe des 2 Moulins during their last Eurotrip, but what you may not have realised that it's from the delicate 2001 comedy romance Amélie. This kitsch coffee joint is an anomaly in that it's both a tourist trap while still being loved by the locals; if you speak any French or you have a local who can help you book a table, it's worth doing so, as the place is often full up from the moment they open.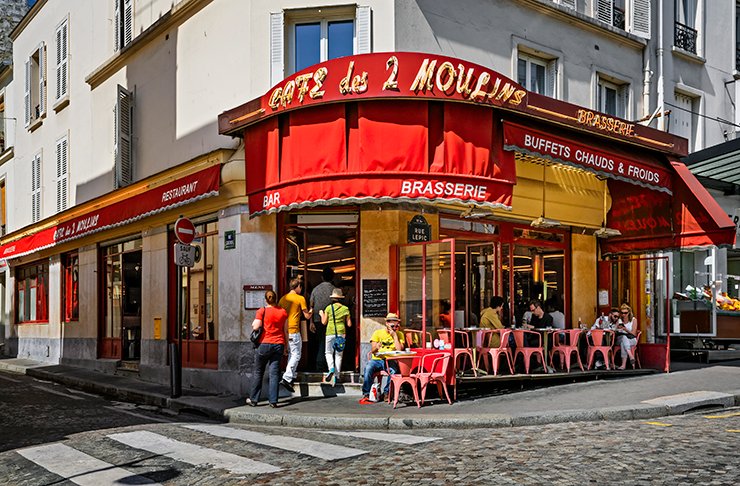 Karaoke-Kan | Lost In Translation
Tokyo, Japan
Visiting a karaoke bar is essentially a rite of passage when visiting Tokyo, Japan, and while that's been a tradition for several decades now, the act of belting out a few classics with a mic in one hand and a highball in the other can be partly attributed to 2003's Lost In Translation.
Scarlett Johansson and Bill Murray's iconic performance was filmed in Shibuya's Karaoke-Kan bar. Recreate the experience to its fullest by cueing up Elvis Costello's Peace, Love and Understanding.
The Virgil | A Star Is Born
Los Angeles, America
2018 tear-jerker A Star Is Born is laden with memorable scenes, and you could spend an entire holiday travelling parts of LA exploring the film's locations, but can you really go past the bar where Jack and Ally first meet?
The now-famous cocktail bar and comedy club, The Virgil, is closed right now for obvious reasons, but it's only a matter of time until nightlife returns and travel restrictions are lifted. Given you're more than likely going to land in LA on your next trip to the states, it's worth heading down Santa Monica Boulevard for a drink at this gem.
Tikal National Park | Star Wars
TIKAL, GAUTEMALA
Turns out you don't have to travel to the fourth moon of Yavin to check out the OG rebel base from the original Star Wars from 1977. The temples you see in this bonafide classic are actually Mayan ruins, and you can explore them to your leisure without the need for a light sabre at Guatemala's Tikal National Park.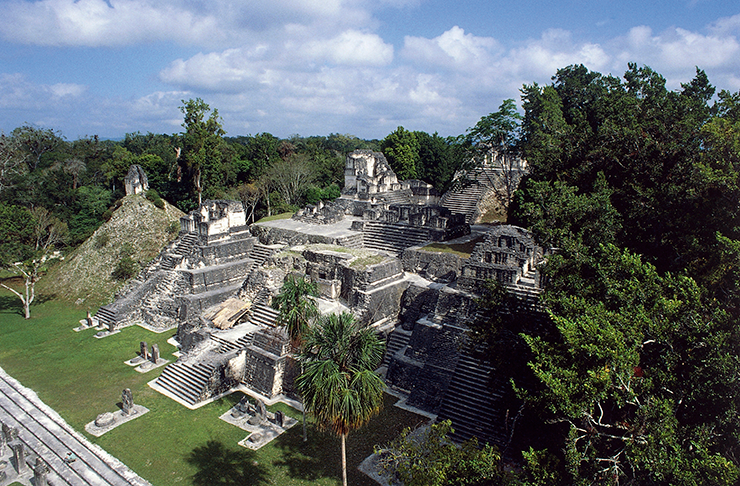 Philadelphia Museum Of Art Steps | Rocky
Philadelphia, America
The unashamed tourist in us all is presented with a not-to-be-missed photo opportunity when passing through Philly. Punch your way up all 72 steps of the Philadelphia Museum of Art from the timeless Rocky, stand proud, get the snap, and post that bad boy—just make sure you avoid the Stallone impersonations while you're there.
In the meantime, check out these virtual vacays you can take from your couch.
Image credit: Louis Paulin, Jordan Meow, Bruno De Hogues, A Vergani | Unsplash