Scroll any Instagram feed and you'll realise the indoor plant trend is here to stay. No décor gram is complete without lush foliage and cute pots. Not only do pops of greenery help bring a space together, but they also improve air quality and help reduce stress.
House plants go into a dormant state over winter with spring making them open their arms—or, in this case, open their branches—and begin their growing stage. It's the perfect season to embrace the trend and transform your space into a mini rainforest.
So, to help us master the indoor plant game this spring, we turned to the clever team at Mitre 10. The home, hardware and garden store is New Zealand owned and operated and has you covered with all things plants. From orchids and Venus flytraps to peace lilies and cacti, they'll have your house looking on-trend. Here's what they taught us about embracing your green thumb.
Show 'Em Some Love
Plants need a little extra TLC as they wake up from their winter rest. Wipe away dust from their leaves or rinse them with a gentle spray from a garden hose (just don't rinse hairy-leaf plants). Begin watering them more frequently to help them 'wake up' and start growing again—but be careful not to overwater. They'll also be hungry from all that winter napping so consider adding a slow-release fertiliser to the soil.
Take Your Plants Outside
After being cooped inside over winter, your plants (and you!) will be itching for some sweet, sweet sunshine. Pop your houseplants outside once a week to soak up some rays and enjoy that fresh air. Be sure to bring them inside when the temperatures begin to drop in the evening. If you don't have an outdoor space, pop them next to an open window so they get amongst some Vitamin D and a breeze.
'Tis The Season To Repot
Your indoor plants need to be repotted every so often to keep them happy and healthy. Keep in mind this doesn't need to be done often—some won't need to be repotted for several years. If the soil doesn't hold moisture and roots are growing out of the pot, chances are they need a bigger home. This also gives you the perfect excuse to buy a new pot plant and change up your décor. Head to Mitre 10 to check out their extensive pot collection—we guarantee you'll want them all.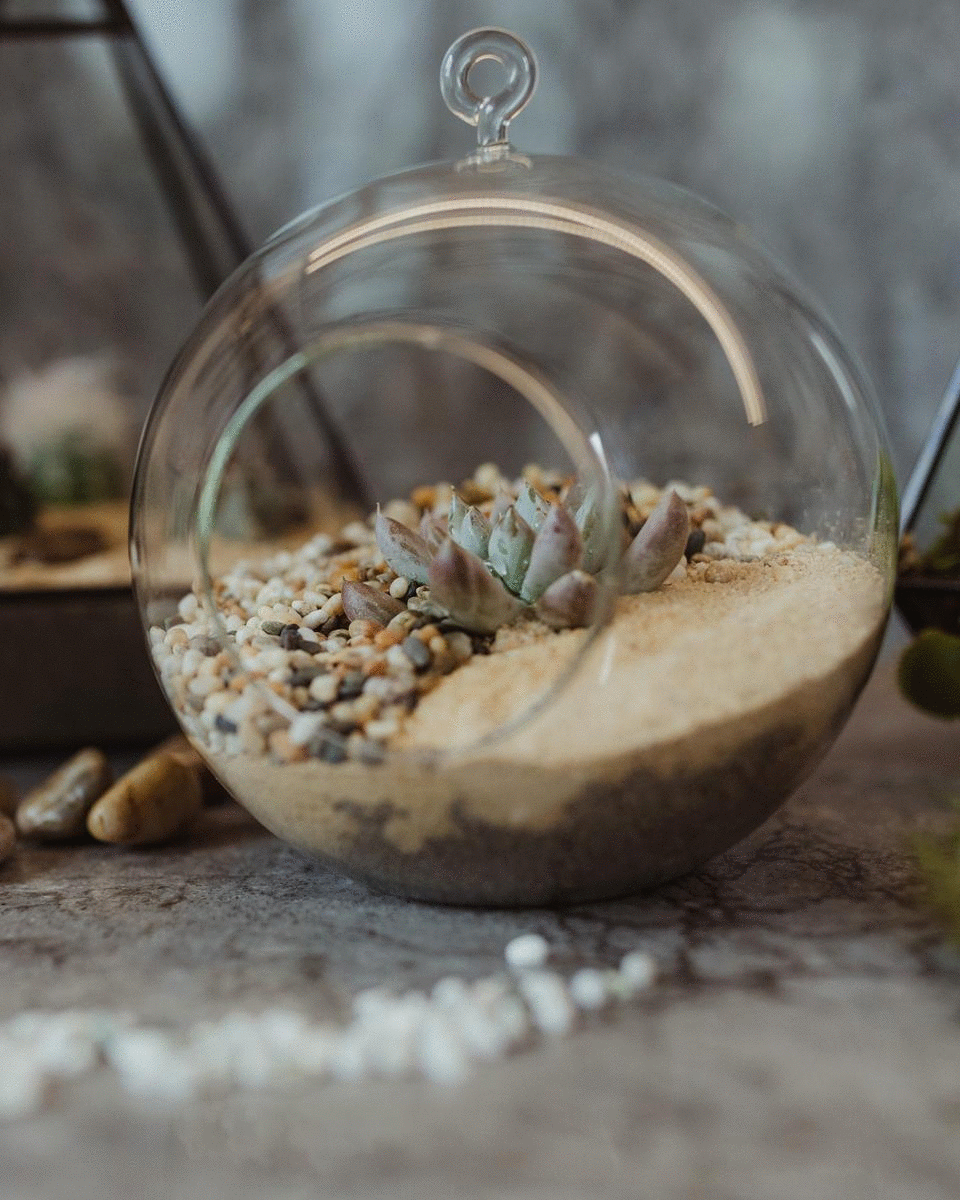 Get On The Terrarium Train
Whether you have a green thumb or you're botanically challenged, terrariums are perfect for adding some nature to your indoor space. And even better, if you're going for the ultimate low-maintenance dry terrarium, they often star our favourite easy to care for plants like succulents, and cacti. Score yourself a stylish open container, fill it up with coloured sand, activated charcoal and an array of pebbles and you're sorted. If you're thinking about tackling a wet terrarium—which houses slow-growing plants like ferns—get started with everything you need to know about terrariums over at Mitre 10.
Get Some Newbies
Spring is the season for new beginnings… and new plants. Clear clutter out of your house, move your existing plants around and welcome some newbies to your space. The refresh will not only look good, but you'll also FEEL good—plants have that sort of charm. Ensure you have a mix of colours, textures and sizes. We're obsessed with the super-trendy trailing plants right now—think chain of hearts, string of bananas or string of pearls—these all pair perfectly with a macramé pot hanger. For a burst of colour and those tropical vibes, consider an indoor flowering hibiscus the answer.
Pot Up Practical Plants
Plants can help serve you in more ways than just achieving Instagram goals. Yep, this is where fresh herbs come in—they make any meal taste better. They can be planted in pots—inside or outside—or straight into the garden. While you're at it, keep the flys at bay with a pitcher plant or Venus flytrap—these babies use their sweet-smelling properties to lure in those pesky bugs and put them in their place. Follow this up with an air-purifying plant like the Boston fern and consider your indoor jungle covered.
Up your indoor plant game at Mitre 10. The team there have everything you need to transform your space into a mini rainforest this spring.
Editor's note: This article is proudly sponsored by Mitre 10 and endorsed by The Urban List. Thank you for supporting the sponsors who make The Urban List possible. Click here for more information on our editorial policy.