His music and loveable smile has won the hearts of those around Aotearoa and beyond and, after an incredible and heartbreaking health battle, Stan Walker is back doing what he does best—making and performing music.
Stan shot to fame in 2009 as the winner of Australian Idol, which saw him go on to launch an album that included hit single Black Box. Since then, he's released more albums, won numerous awards, worked as a judge on New Zealand Idol, landed an acting gig or two and even modelled at New Zealand Fashion Week.
And then, the nation held its breath when a shocking photo showing a gaunt Walker with Prime Minister Jacinda Ardern circulated. In March this year, a documentary showed his family's battle with stomach cancer and the subsequent removal of his own stomach. It was a harrowing—and at times life-threatening—journey that revealed just how serious his health issues were.
We chatted to him about his creative process, his tour and his favourite places in New Zealand.
Stan, your incredible journey is well-documented in New Zealand media—how are you feeling now?
On the go and ready to go.
You've come so far since winning Australian Idol in 2009, what do you most enjoy about the music industry?
Recording and touring.
And the least?
Industry and technical stuff. I'm not keen on all the extra things you have to do, putting on the face etc but I know it's all necessary to do in order to do the things I love like being on stage in front of my fans and recording the music for my people and for myself.
Who are you most inspired by right now?
It's always going to be Beyonce for me. But at the moment I've been really inspired by a lot of old school music and a lot of gospel music.
You're right in the middle of a tour—what does an average day look like?
I don't really talk during the day when I'm on a show day. I try and save my voice and my energy for my show and my fans. Behind stage I'm quiet and in myself.
It's really tiring on the road cos we do a show, go to bed late, wake up early, drive, next show and repeat. Even on my days off I'm working every single day so I don't really have a 'day off'. But it's all good when I hit that stage and get to meet my fans and see what it is for them, what I am for them.
Is there anything you'd like to tell us about this tour?
It's the best. I can honestly say, in a humble way, that nobody can do a show like our team. Our team is incredible. My band, my sound, my lighting—everybody that's in my team are on a whole other level and I say that with a with a lot of pride because if you come to my show you are going to know who we are when you leave and we are going to leave an imprint on you.
That's what I always hope to achieve. I want to give people the show of their lives, I don't care where we are or how many people are there, I want them to experience something that they have never experienced.
That's why we save everything for that stage. Behind closed doors when we are getting ready it's so quiet you'd think there'd been a tragedy.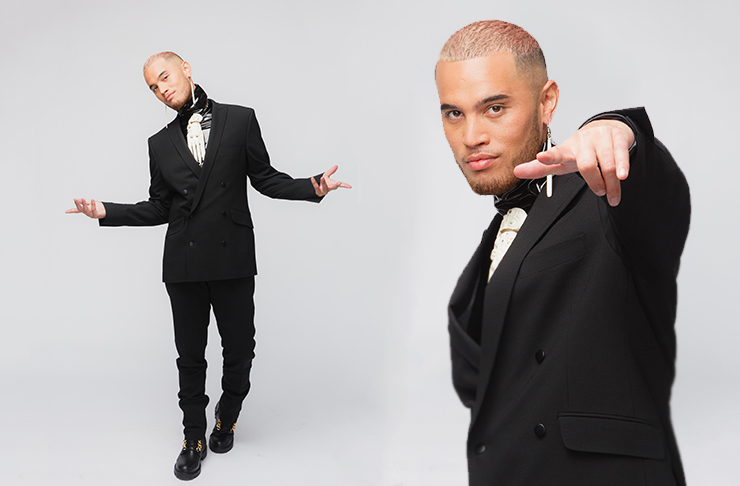 Do you have a mentor, and if so, who?
My friends and family. But my mentor since I was a young teenager has been my youth pastor Sam. He lives in Australia and I sometimes I don't see him for ages but when I do we go back to what it is always like for us and he has always just been somebody that's put into my life—given me wisdom and told me off and encouraged me. He says the good stuff and also all the stuff I don't want to hear but I need to hear.
What advice would you give to someone wanting to follow in your footsteps?
Don't do it! Create your own footsteps and learn from my mistakes. I don't want nobody to follow in my footsteps I want them to make better footsteps and walk a better path than me.
What does the creative process look like for you?
I'm like a bi-polar person when it comes to my creative. Like it comes at the weirdest of times. Triggers for me is just life, fun stuff, the worst times in my life, arguments, love—all of it. They trigger my creative process. I'll be sitting there listening to a song, watching a film or seeing something on a street and I can go straight into like, I wanna create something. It might be a song or lyrics, or an idea for a film or even what I'm going to wear next—so everything.
When I write songs, I create the video at the same time and I write the concept out for the video. If I can't see the video then I feel like the song's not there, like I haven't done the right song or I've still got a lot of work to do on that song.
My whole creative process happens in like dribs and drabbles and then also comes like a full on waterfall so it's always different but I get inspired and triggered by so many different things and emotions—I'm definitely triggered by emotions.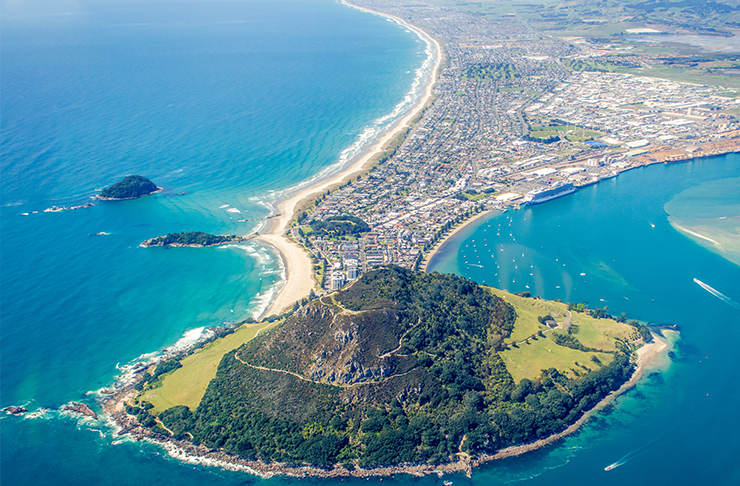 When you're in New Zealand, what are your favourite places to visit?
Ruatoki. It's down the valley in Tuhoi and it's got nothing there but everything—the bush, the river, horses, whanau, food and good weather—it's just like peaceful as.
Queenstown. It's hard out—glorious, magnificent, touristy and just beautiful.
And of course, where I am from, the Bay of Plenty is always beautiful—the beaches.
New Zealand is such a beautiful place. I've travelled around the country a few times now and man there are some incredible spots, scenery and landscape, streams, rivers, creeks, lakes, beaches. Beautiful.
The Quick Five:
Favourite song when you're needing inspiration?
Tasha Cobbs—Standing in Awe of You. It's my jam.
The one thing people would be surprised to know about you?
I love singing and creating but fame gives me anxiety.
What's top on your playlist right now?
Kirk Franklin's Imagine Me, Ever by Evergreen and Focus by Her
The song that most reminds you of New Zealand?
Welcome Home by Dave Dobbyn—it's one of my favourite all time songs and really reminds me of New Zealand.
The venue you would most love to play that you haven't already?
The Apollo in London
Catch Stan Walker at the Vodofone Music Awards from 8.30 - 10.30 Thursday night on +HR=E.
Image Credit: Supplied, Guillaume Calmelet ~ Skydive Tauranga