Just when you thought chocolate collabs couldn't possibly get any better, the one-and-only Karen Walker has gone and teamed up with much-loved chocolatiers, the Wellington Chocolate Factory. That's right people, these two local legends have gone all dream team on us with a new range of limited-edition chocolate bars and yes, they're just as amazing as you'd expect them to be.
Karen herself helped come up with the three bespoke flavours, which include Hazelnut and Feijoa Dark Chocolate—Coconut Passionfruit Milk Chocolate—and our personal fave, Blood Orange Dark Chocolate. Each block takes around five days to make and has been imprinted with the designer's iconic Runaway Girl logo, while the passionfruit and blood orange offerings also carry a unique handcrafted white chocolate swirl on the back, meaning that no two bars are the same. And all wrapped in super-cute packaging, again created by Karen (seriously guys, we'd buy this chocolate on looks alone).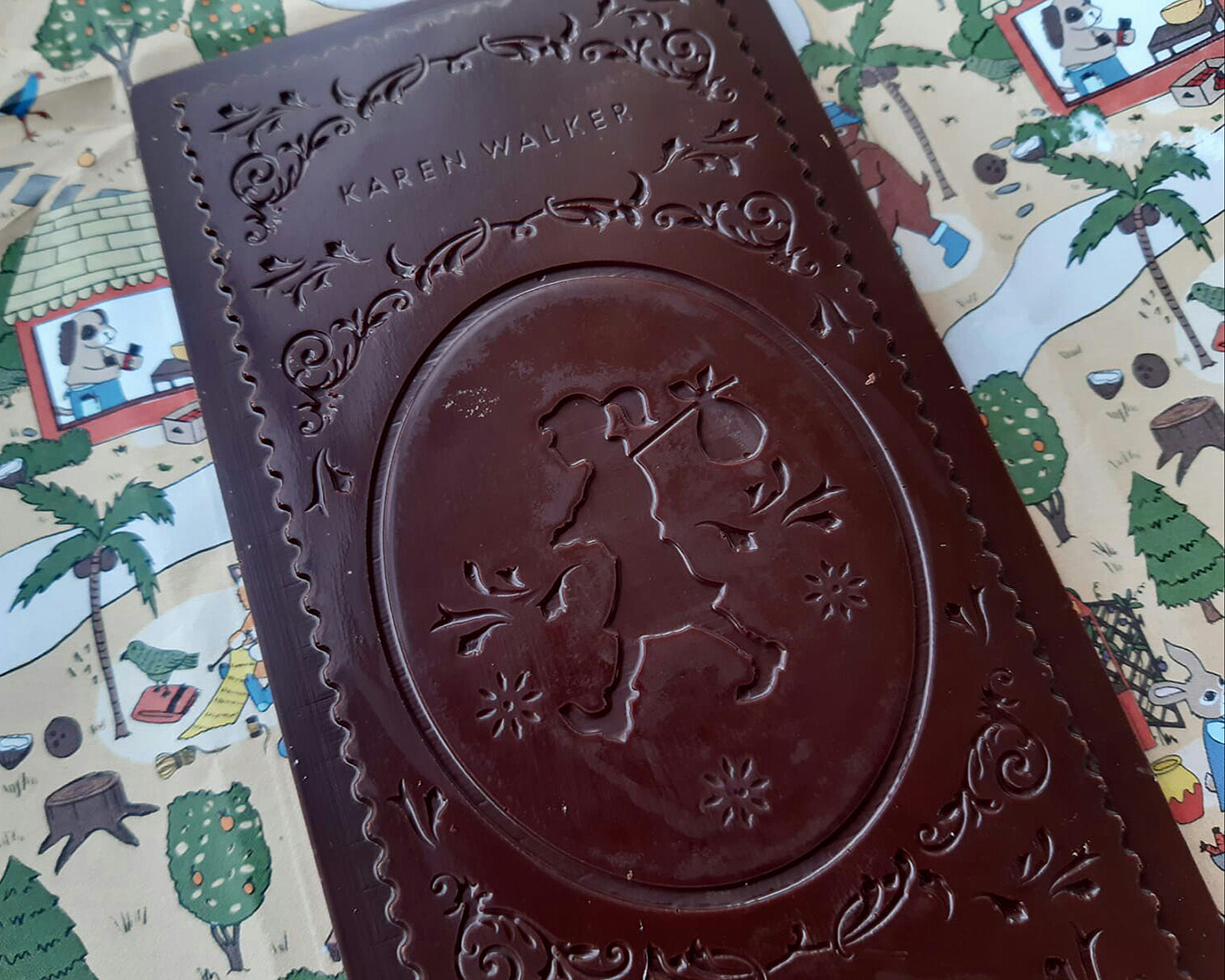 As with all of Wellington Chocolate Factory's products, the Karen Walker range is made from only the best-tasting ingredients and is also Fairtrade certified. So be sure to get your hot little hands on a block (or three) stat, because if one thing's for sure—these bars are going to be a Runaway success.
P.S. Be sure to unwrap your choccy carefully, because just like our old mate Charlie, two lucky peeps will also find a golden ticket hidden in with their treat. The prize? One of Karen's mini Runaway Girl necklaces in 9-carat-gold, of course.
The Details
What: Wellington Chocolate Factory x Karen Walker chocolate bars
Where: Online and instore at Wellington Chocolate Factory, online at Karen Walker and instore at Karen Walker and Playpark by Karen Walker
When: Now
Want to know what else is trending in the world of food? Check out all the latest foodie news here.
Image credit: Kathryn Steane