As of writing, Lightbox seems to be the home of thrillers, and thrilled you will be with its gripping selection of new shows, quality box-sets and new-release movie rentals. Like all good diets, your TV regimen should be one of balance, so when your heart rate goes back to normal, check out the best of their feel-good options which we've also conveniently included below.
The Handmaid's Tale
Where do we even start? At the beginning. In a dystopian future, the environment has left the group chat, so have woman's rights and human decency as a cruel, male-dominated hierarchy is introduced. The world is in a state of panic as fertility rates have dropped off the face of the earth, and women who are lucky enough to bear children are enslaved as handmaids to produce offspring for high-ranking officials. This is the harrowing story of June, who after trying to escape the vicious new country of Gilead, is forced into handmaid-slavery for the Waterfords, a couple who are central to much of this new world order. Blessed be the fruit. May the lord open all three seasons here.
The Act
Omg. We can't begin to tell you how messed up this story is. Based on real life events, the name Gypsy Rose might conjure up memories of horror story about control, exploitation and abuse, all of which came to light in 2015. According to executive producer Nick Antosca, "Gypsy's story is the darkest, most disturbing coming-of-age story I've ever heard", so there's that. Brace yourself as Patricia Arquette portrays Dee Dee Blanchard, the over-protective mother of her wheelchair-bound daughter who suffers from a host of illnesses. Or so it seems. Requiring a feeding tube, EpiPens and bottles of medication, seeing is deceiving as what eventually transpires will shock you to your core. See it for yourself, with all episodes of the mini-series streaming here.
Breaking Bad
There is a lot of television which falls into the "greatest show of all time" camp, and Breaking Bad's formula places it at the tippy-top. The lengths one man goes to provide for his family sees Walter White transforming from complacent family man and chemistry teacher to full-on villain after discovering he has terminal cancer. To ensure the Whites are taken care of after his inevitable death, Walter cooks up a plan—to manufacture and somehow sell his own personal brand of meth. What could possibly go wrong? Find out with all five seasons here.
Mr. Robot
The awards have come flying in and they've got Rami Malek's name all over them (his greatest performance in Night at the Museum has all but been overlooked). In Mr. Robot, Malek plays a cyber-security hacker struggling with depression and social anxiety, who uses his hacking skills to connect with people online. Fun fact: the current consumer debt is currently sitting at a cool $13.86 trillion, and Elliot is recruited by an anarchist group called fsociety, led by Mr. Robot. Not all heroes wear capes, and fsociety have a very ambitious goal to eradicate the world's debt. Now wouldn't that be nice. Connect with Mr. Robot with season four here.
Casual
As the legendary Cher once said, do you believe in life after love? For Valerie Meyers, it doesn't seem liked she's convinced. After divorcing her husband, she's moved into her brother's bachelor pad and trying to navigate life as a free woman, juggling raising a teenage daughter whilst dipping her toes in the dating pool. An interesting family dynamic, there are one-night stands, blind dates and growing up without settling down as the trio find themselves in a similar situation: like mother, like daughter, like uncle, they're all dating—but their relationships are almost always Casual. Set a date to binge all four seasons here.
Those Who Kill
Grab a friend and hold them close before you dive into this crime thriller featuring the one and only Chloë Sevigny. As all good thrillers go, there are serial killers on the loose, but newly-made detective Catherine Jensen is eager to prove herself. Joining forces with a forensic scientist, the maniacs are always one step ahead, but in order to put a stop to these tortuous killings, they'll need to think like a psychopath. Searching for justice wherever it can be found, Catherine's brother has been missing for years, and in a twist stranger than fiction, she has a hunch that her step father is in some way connected. Get to the truth with all episodes streaming here.
New Girl
Sickly sweet and terribly endearing—on any given day we wouldn't be surprised if the door was slammed in this prospective tenant's face. But these are the qualities one needs when being the lone female wolf living in an apartment of three, "bloke-y" dudes. A breakout show of its time (circa 2011), Zooey Deschanel broke into our living rooms, took control of our TV sets and stole our hearts as the recently single middle-school teacher, Jess. Packing up her ukulele, she sets out on the hunt for new living arrangements, finding her place in the world as the newest member of Apartment 4D. The theme song is still fresh in our brains, so sing along to six seasons worth of it here.
The Girlfriend Experience
What's in a name? With a title like The Girlfriend Experience, can you judge us for assuming it would be something light and fluffy? It might pay to always read the fine print when Steven Soderbergh, the brains behind recent mind-bending thrillers such as Unsane and Mosaic is involved. A two season anthology series with a third on the way, it explores the world of escorts, exposing what really goes on behind closed doors. In season one, whilst juggling her workload as a law student and struggling financially, Christine moonlights as a high-end escort, discovering the thrill of the trade whilst uncovering corruption in the law firm where she works. All in a days work. The Girlfriend Experience is an industry term, find out just what it means with the first two seasons here.
Parks And Recreation
Calling all beautiful, tropical fish (Parks and Rec fans will get this reference): who knew local body politics could be such a riveting affair? Surrounded by her crew of wholesome co-workers, Leslie Knope is the deputy director of Pawnee's Parks and Recreation department. Working to make the public spaces in her town wonderful for all the weirdos who live there, she has a goal in mind to turn an abandoned lot into a beautiful park for everyone to enjoy. Met with bureaucracy and hilarious predicaments at every turn, the way these things play out could only ever happen in the fictitious Indiana town of Pawnee. Even though we've seen this show from start to finish, we're unsure if they ever actually manage to build a park. Find out and let us know? Drop by Pawnee with all seven seasons here.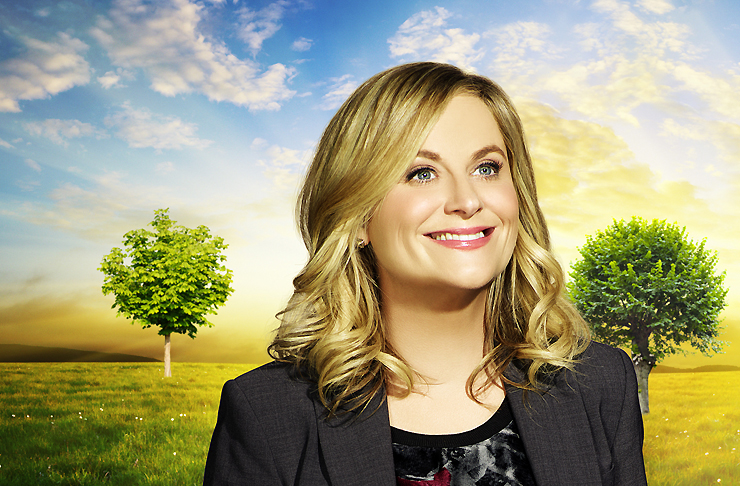 Mr. Mercedes
According to an article once seen on The Internet, there is science behind the idea that humans like to feel fear. Perhaps that is why Stephen King has been successful in producing thrillers since 1967. Adapted from his 2014 novel of the same name, psychopath Brady Hatsfield got the name Mr. Mercedes when he plowed a stolen luxury vehicle into a queue of job seekers. Sometime since, he's remained aloof, playing a game of cat and mouse with detective Bill Hodges. Now retired, Bill is taunted by Mr. Mercedes into reopening the case, as Brady reemerges, determined to leave his mark on the world once more. Dive into the case with seasons one to three here.
The Good Doctor
Medical dramas are a saturated market where some dramas have gone on too long, this one is just getting started. Freddie Highmore stars as Dr. Shaun Murphy, a surgical resident on the autism spectrum. His neurodiversity is his super power, and he uses it to perform life-saving surgery. But not everyone is a fan. Having had a troubled child-hood in his home city of Casper, Wyoming he relocates to the distinguished San Jose St. Bonaventure Hospital in California. Having trouble connecting with those he works with and those he treats, he uses his exceptional medical skills to prove himself. We're prescribing a healthy dose of seasons one to three here.
30 Rock
If you know anything about Saturday Night Live, you'll know the weekly sketch comedy show stressfully is pulled together in five sleepless days and nights. Based on her experiences as head writer of SNL, Tina Fey offers us mere mortals a satirical glimpse into the hectic world of late night variety shows as Liz Lemon of the fictitious The Girlie Show. Named after NBC's New York studios, 30 Rockerfella Plaza, where SNL and The Girlie Show are filmed, Liz supervises the cast and crew to bring the show to air. Competing with high-brow shows such as 'MILF Island' and 'America's Kids Got Singing', ratings are steadily going down the toilet and she's forced to hire controversial actor Tracy Jordan in a bid to get the show on the up. Make like SNL and consume all seven seasons in five days here.
Friday Night Lights
Consider yourself 'sports-adverse'? Same, but Friday Night Lights will make a convert of you, even if all that means is not groaning as loudly when the channel gets switched over to sports. Set in a small town in Texas, Friday Night Lights follows a community involved with a high school football team, where the plays which happen off the field are the ones which matter most. Taylor Kyle (hot, grumpy bomb-defuser-guy from an episode of Grey's Anatomy) takes the lead as Coach Eric Chandler, teaming up with Connie Briton (who needs no introduction) as his rock and wife, Tami. Get your head in the game with all five seasons here.
Masters of Sex
Most of us have an idea of what we're doing when we're getting down and dirty (Cc: health class in high school, obviously), but have you ever stopped to question what's really going on down there? Neither, but someone qualified did. Based on a research project from the 1950s, thrust yourself into the minds of Dr. William Masters, and Virginia Johnson, as they observe/peep a look at their subjects in the throes of passion, aiming to get to the nitty gritty of human sexuality in the name of science, and for your viewing pleasure. Take notes, there's a pop quiz at the end. Explore all four seasons here.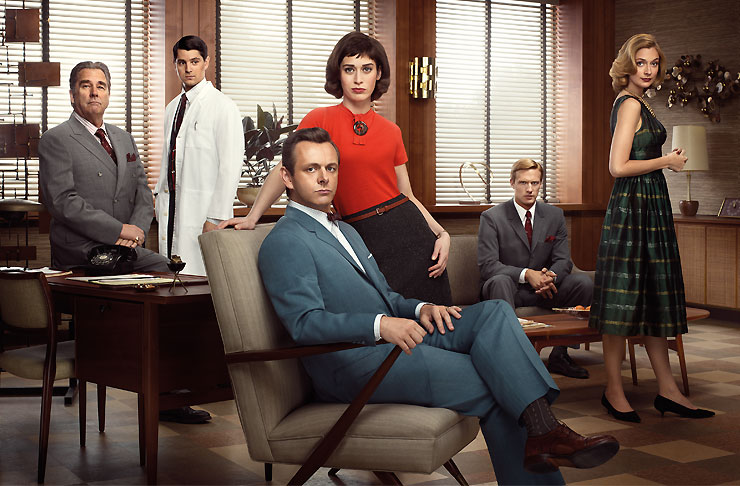 Heroes
Has anyone ever noticed that Zachary Quinto really knows how to play a psychopath? He's almost… too good at it. Lots of shows try to get down to the skin and bones of what makes a hero and what makes a villain, but it's a lot more exciting when they have super powers. When ordinary people from around the world discover incredible abilities, their stories become intertwined in a plot ripped straight from the pages of a comic book. Save the world. Or end it. Save the cheerleader, save the world with all four seasons here.
Up to date with everything you see here? Check out everything you should be watching on Neon right now.
Image credit: Lightbox