There are some resorts in the world that just truly take your breath away, and Manshausen Island Resort does just that.
The eco-friendly resort is in a world of its own and located on Manshausen Island in Norway's north. Situated in the middle of the Grøtøya strait and only half a kilometre from the small but iconic fishing village of Nordskot, this hideaway has a big goal of being climate neutral within the next five years.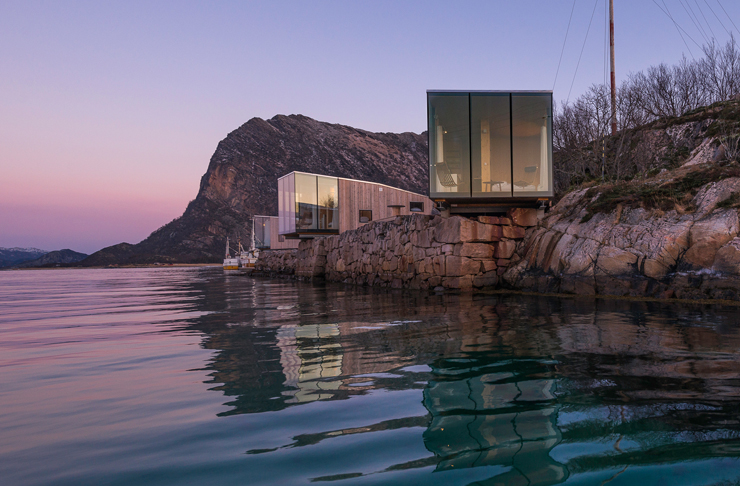 The aptly named "Seacabins" have been built on elevated ground to minimise site impact but maximise those big mountain views. At the moment, there are seven cabins on the island, three along the old stone jetty, two more on the rocky Northern side of the island and another two just behind these. And yeah, all of them will score you the best damn view in the world.
The cabins have been designed by small architect firm Snorre Stinessen which currently has projects in Europe, North America, South America and Australia (so they're a big deal on the global front). The team has designed the cabins to be super low-maintenance and to have as little impact on the island as possible with materials used spanning cross-laminated timber, aluminium sheet cladding and full-length custom glazing.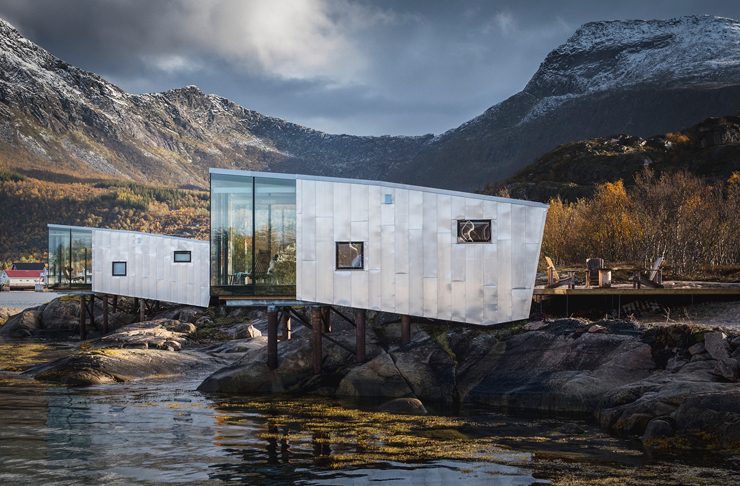 On the island, you'll also find a sauna which has been constructed from leftover bits and pieces from the resort's initial construction back in 2015. There's also a dam filled with salt water and an alfresco hot tub fit for 12 to 14 people.
You can scope out more of Manshausen Island Resort here.
Qantas is also doing day flights over Antarctica.
Image credit: Adrien Giret