While the rest of the world might only view New Zealand as a tiny dot at the bottom of the globe, we're pretty proud of our little nation and all of its history. That must be why we've got a plethora of museums dotted around our islands—large and small, conventional and quirky alike. Now, 'go to the museum' might not rocket to the top of your list when thinking of fun things to do on the weekend, but hear us out. New Zealand has some pretty epic museums that aren't at all old and stuffy, they're fresh and fun and interesting.
Here's our round up of some of the best museums New Zealand has to offer: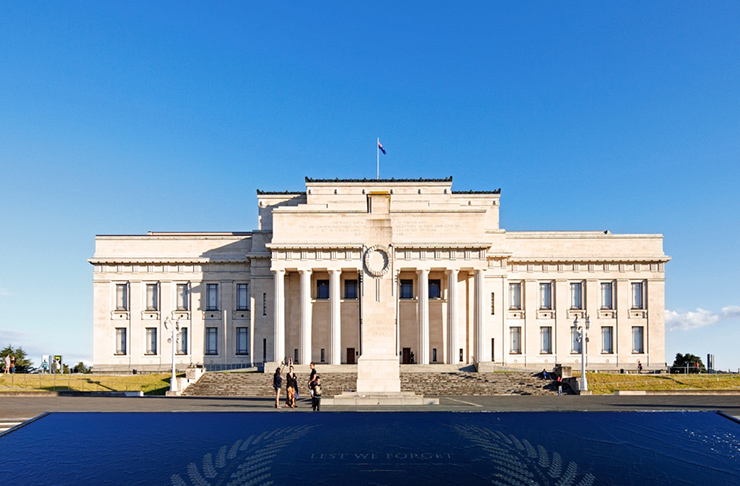 Auckland War Memorial Museum
Auckland
One of Auckland's first and most well-known museums, the Auckland War Memorial Museum tells the story of New Zealand and its people. Perched on the highest point of the Auckland Domain, it has a beautiful white exterior and houses extensive Māori galleries, dinosaur exhibitions, WW1 and WW2 memorials, a volcano room and the Weird and Wonderful room (which you're never too old for, by the way). The Auckland Museum also has an ever-rotating range of short-term exhibitions, from Lego to butterflies to the history of New Zealand music and so much more.
MOTAT
Auckland
Did you even grow up in Auckland if you didn't visit MOTAT on a field trip in primary? The Museum of Transport and Technology is full to the brim of fun things for kids and kids-at-heart, all focused around aircrafts, cars, trams and other technologies. Their exhibitions are super interactive and allow you to do, experience and learn. There's also a historical village where you can sit in some old-school church pews or take a turn in the stocks if you've been a little bit naughty.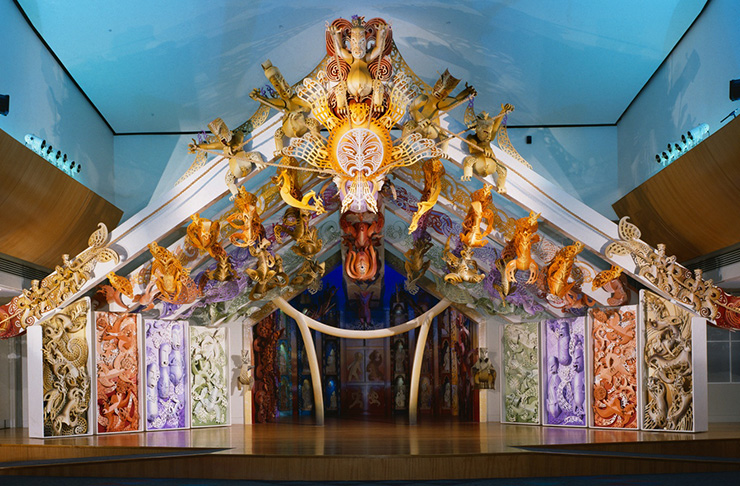 Te Papa
Wellington
Te Papa translates to "Our Place" and with more than one and a half million people visiting The Museum of New Zealand Te Papa Tongarewa each year, we'd say that's a fair name for New Zealand's national museum. This museum is seriously huge, so we'd recommend setting aside the whole day to explore its nooks and crannies. Alongside their staple collections of Arts, History, Taonga Māori, Pacific Cultures and Natural History, Te Papa also hosts all sorts of exciting short-term exhibitions. Te Papa has a great balance of history and quirky things, like the resident colossal squid and the fossil dig for the intrepid adventurers among us.
Govett-Brewster Art Gallery
Taranaki
Sometimes known as the Len Lye Centre, the Govett-Brewster Art Gallery is a contemporary art museum housing an incredible selection of Pacific art. Founded in 1970, this museum is all about seeking the new, rather than just focusing on the old. Designed as a place for people to engage with the radical, the founder Monica Brewster felt Taranaki's independence from larger cities made it the perfect place to explore innovative and provocative art by both local and international artists.
Pompallier House
Russell
Built in 1842 and originally used as a printery and tannery for Roman Catholic missionaries, Pompallier House is one of the oldest buildings of its kind. Much of the original machinery is still in the house and open to the public for viewing. The first Māori translation of religious texts was published here, and you can try your hand at printing your own texts too. Put your muscles to good use with the hand-cranked printer, learn what a tannery actually is and stroll through the beautiful gardens with beachfront views.
Treaty Grounds
Waitangi
Get right to the heart of New Zealand's past, present and future with a visit to the site where the Treaty of Waitangi was signed in 1840. The stunning green lawns offer breathtaking views over the Bay of Islands and, coupled with the historical flags of New Zealand waving above you, will have you instantly feeling connected to your heritage. Visit the Museum of Waitangi and explore the relationship between Pakeha and Maori as it unfolded in the early days. Pop in to the Treaty House to see how James Busby and his family lived their lives and play dress up with their clothes. The Treaty of Waitangi is such a vital part of Kiwi history that this is a must-do for locals and tourists alike.
The Kauri Museum
Matakohe
Take a trip back to New Zealand's pioneering days with a visit to The Kauri Museum in Matakohe. The museum narrates the history of Early European settlers in Northland and their labour producing Kauri gum and timber. There's a real working sawmill, life-size depictions of settlers and the world's largest collection of Kauri.
Lakes District Museum
Arrowtown
Arrowtown is one of New Zealand's prettiest towns it has a pretty awesome museum too. Established in 1948, the Lakes District Museum tells of the history of gold mining in the South Island in the 1800's. The entire town feels a bit like a museum with its historical buildings, but the Lakes District Museum is much more than just that as it contains a bookshop, art gallery and research facility as well. It has a strong hands-on focus, even giving you the opportunity to hire your own gold pan to test your luck down at the river. Who knows? You might just get lucky.
Whakamana Cannabis Museum
Dunedin
Now this is a museum your grandparents probably wouldn't take you to! Whakamana Cannabis Museum is a centre for Cannabis education, information and activism for law reform. Established in 2013, it occupies a three-storey historic building in the heart of Dunedin and features a number of displays of cannabis consumptions devices, products, memorabilia, hemp products and so much more. They've even got a library with more than 100 books about cannabis! Whakamana Cannabis Museum also rotates through exhibitions such as 'Uniquely Kiwi Cannabis Consumption' and 'The History of the Otago University 420s.' Make sure to check it out if you're in town—it's a pretty cool joint.
Puhoi Heritage Museum
Puhoi
Puhoi is for sure one of Auckland's hidden gems. The tiny town of Puhoi has only a handful of buildings and one of them is the Puhoi Heritage Museum. Puhoi was settled by immigrants from Bohemia, lending a unique flavour to the area's history. The museum will educate you on the period 1863 to 1930, showing you what their everyday life looked like and allowing you to get up close and personal with the clothes, household items and tools of the time. From time to time the museum also hosts Bohemian Dance demonstrations, which are well worth it. All that learning makes you hungry so finish up your visit with a wee detour to the Puhoi Cheese Factory—you won't regret it.
National Toy And Transport Museum
Wanaka
We told you not all museums are stuffy and boring, right? What could be more fun than a whole museum dedicated to toys? Wanaka's National Toy and Transport Museum houses one of the largest private collections in the world. More than half a century worth of collecting and preserving has resulted in an epic collection of unique and unusual aircrafts, cars, trucks, motorcycles, tractors and, most importantly, toys. Even if you think you're way too smart and sophisticated for toys, we're pretty sure you'll be into their nostalgic hoard of clockwork and battery powered toys, porcelain dolls, teddy bears and pedal cars.
Te Wairoa: The Buried Village
Rotorua
Currently one of New Zealand's most visited historic sites, The Buried Village is built upon the site of Te Wairoa that was covered by the eruption of Mt Tarawera in 1886. Take in the relics and stories of the Buried Village Museum, then see history with your own eyes as you wander the archaeological site or meander along the waterfall trail. The Buried Village offers a unique opportunity for New Zealanders to come in contact with one of our nation's largest natural disasters.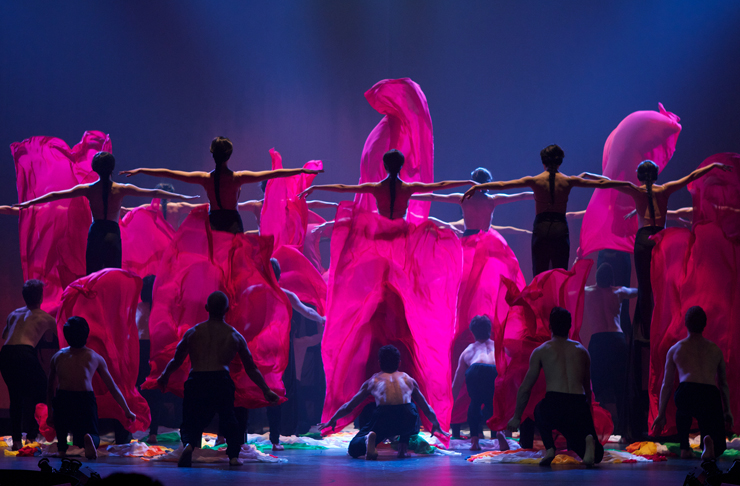 World Of Wearable Art And Classic Cars Museum
Nelson
Cars and wearable arts might sound like a bit of an unlikely combo, but think about it—this way, there's something for everyone to enjoy. The World of Wearable Art and Classic Cars Museum showcases two very different, very distinct collections that come together perfectly in a celebration of beauty, design and innovation. View more over 50 incredible wearable art garments alongside a range of over 140 stunning vintage and classic cars. What could be more logical?
Want More?
Image Credit: Sam Hartnett, Chris McLennan, Te Papa Museum, World Of Wearable Arts