With sustainability as the theme at NZFW this year, both familiar favourites and brand new labels took to the runway with thoughtful and responsibly-made collections. We saw more diverse casting than in previous years and discussions surrounding representation and inclusion took place throughout the week as well. The fashion-filled week saw us running from venue to venue to soak up the talent and creativity of our community.
Things kicked off with Kate Sylvester's truly romantic A/W 2020 collection. As love letters inspired by her parents during the 1950s flooded the runway, a squad of models in fiercely feminine silk and lace dresses as well as polished suiting took over the catwalk.
On day two, Maggie Marilyn's debut NZFW show took place at Morningside's Glasshouse with citrus trees and floral installations galore. Next up, we cheered through Jockey's lively Tokyo show at Q Theatre, where All Blacks and Silver Ferns modelled the latest range. Paris Georgia's sophisticated collection was everything we'd hoped for and more, with immaculate tailoring and timeless pieces we'll reach for again and again.
Day three started bright and early with the immensely talented Benjamin Alexander's intimate morning show just above Amano, followed by a peaceful presentation where Julliette Hogan's workroom was transformed into a natural oasis and pianist Gabrielle Peake created and performed an original piece to reflect the collection. The highlight of every NZFW is the Stolen Girlfriends Club show, which took place outdoors at the Avondale Racecourse this year. Transformed into a Berlin nightclub with a techno soundtrack and army of brooding models, it proved to be a gamechanger yet again.
So, let's break it down and share our favourite trends coming out of New Zealand Fashion Week 2019.
Pastels galore
From the lilac skirt suit spotted on the runway at Kate Sylvester (paired with Barbour wellingtons, a nod to her outdoorsy side) to the ethereal silk dresses at Maggie Marilyn and muted shades at Juliette Hogan, this year featured pastels in abundance and we're absolutely here for it. Even Stolen Girlfriends Club, amid its fire engine red leather and jet black details worked in a few lavender knits that stole the show.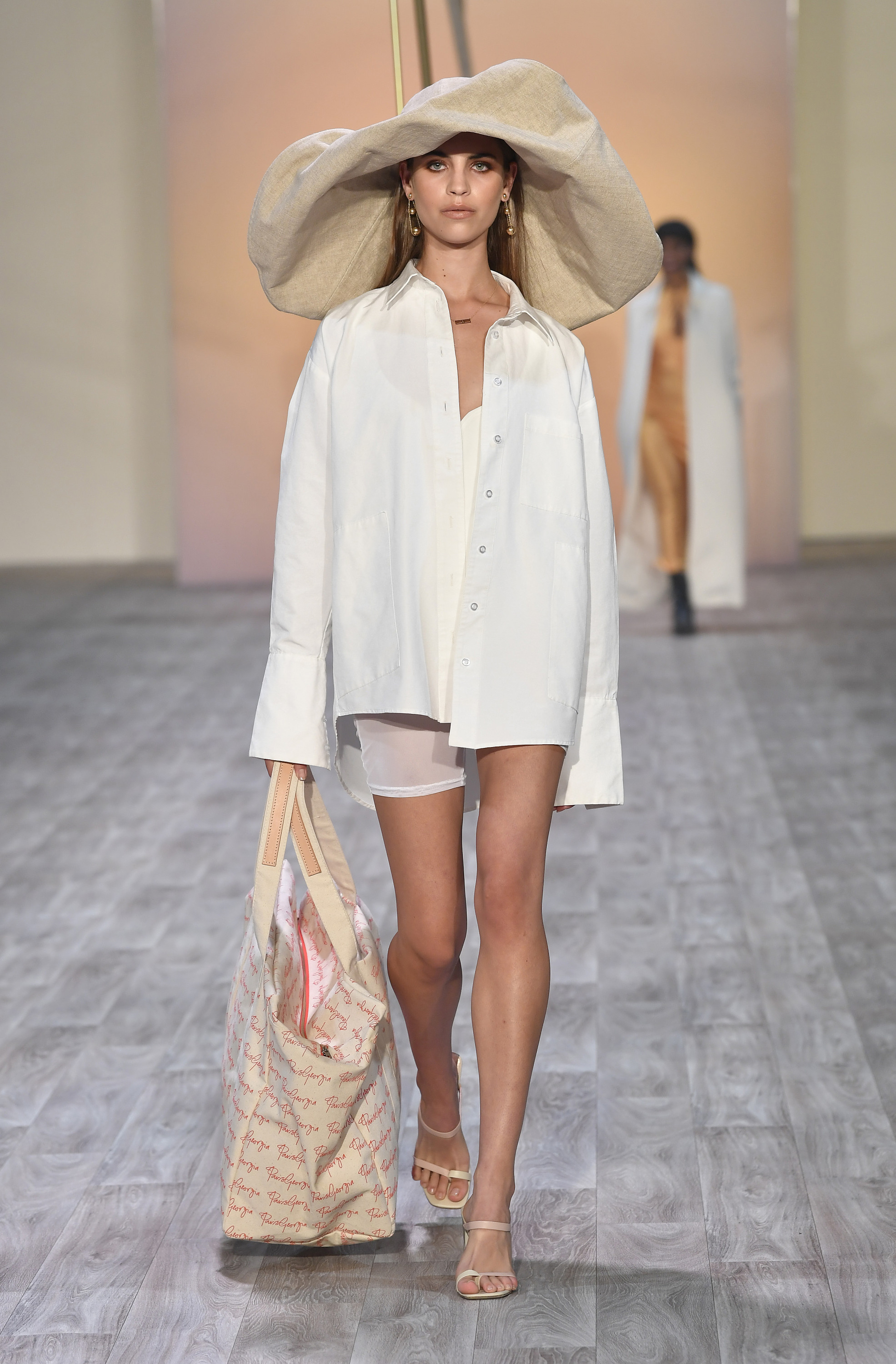 Big, bold hats
While yes, bucket hats had a moment (or five) on the streets, it was great to see oversized accessories and sunsmart hats on the runway. Most notable were Paris Georgia's gigantic beach hats, which were paired with simple yet elegant beachwear and sleek dresses. Speaking of hats, berets are well and truly back as we saw them at Benjamin Alexander's debut show. We also loved the gorgeous range of pretty hats by Olli, which were made from tablecloths.
Diverse casting
While this shouldn't be merely a trend, it's a step forward for the fashion industry and something we all need to continue to work on. It's been wonderful to see and hear conversations about inclusion and representation throughout the week, including a panel discussion thanks to Fashionz with NZFW ambassadors Sammy Salsa and Zeenat Wilkinson.
Vintage garments and sustainable materials
Again, this is a step in the right direction for New Zealand Fashion Week as well as the industry as a whole given the fashion industry's ongoing challenges around creating ethically made and sustainable clothes. With plenty of designers designing and manufacturing right here in Aotearoa, we're beginning to see collections made from recycled and sustainable materials.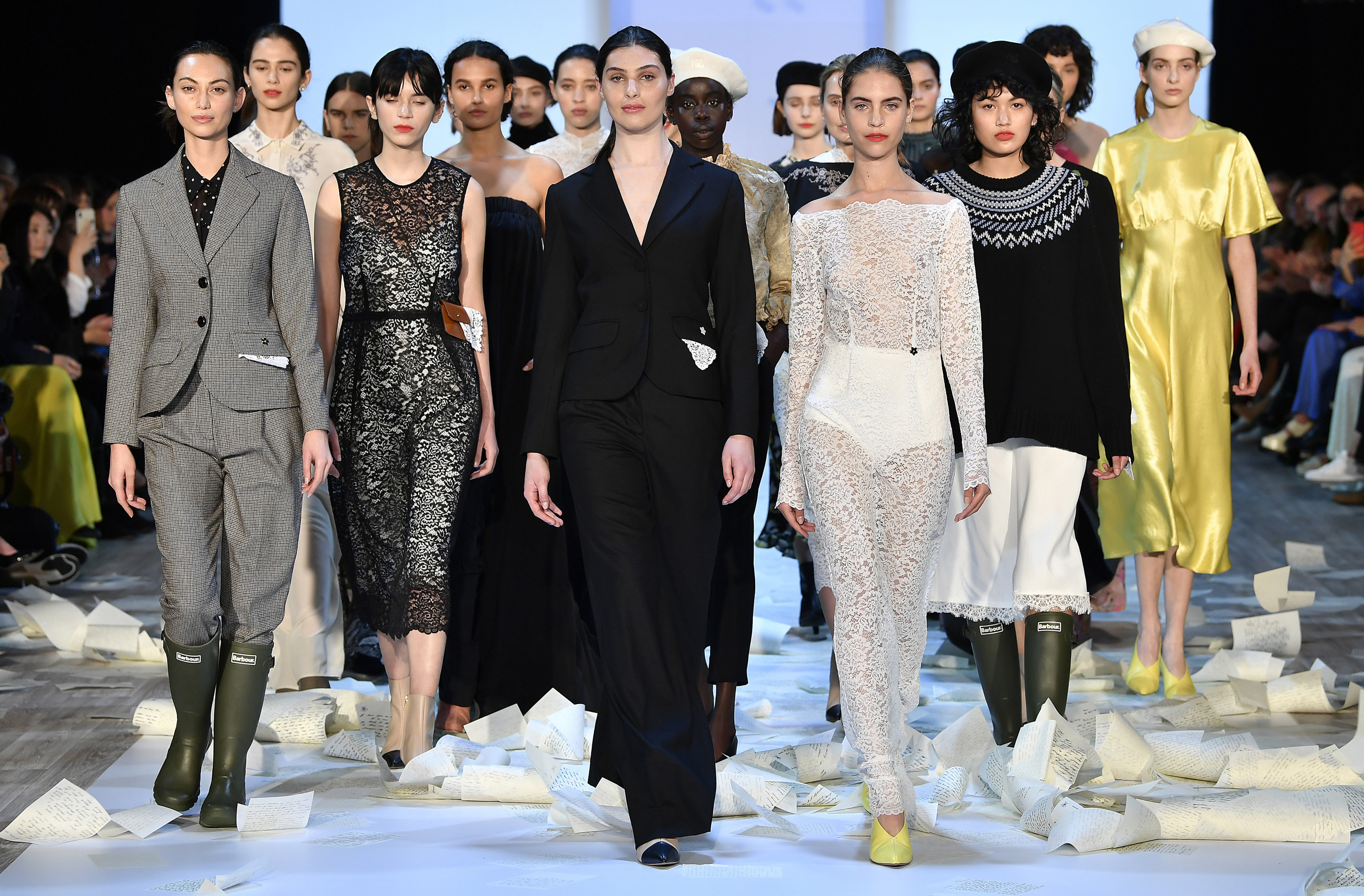 Tailored suiting
While feminine frocks ruled the runway, we saw no shortage of menswear and elegant suiting. In particular, we loved the light blue suit at Maggie Marilyn (with frilly details, in true Maggie style) and the vintage suits at Kate Sylvester.
Want more fashion content? Click here to discover all our NZFW coverage.
Image credit: Benjamin Alexander, Paris Georgia, Kate Sylvester all courtesy of Getty Images