The who:
Harman Grubisa
What went down:
If you're the brand that has the massive responsibility to open New Zealand Fashion Week, then you need to make sure you do it with a BANG! As recent nominees of the International Woolmark Prize, and winners of the Mercedes-Benz Presents designer award, which sees the designers launching NZFW, there were obviously going to be high expectations for Harman Grubisa. And, you'll be pleased to know that our expectations were met. AW17 brings us cosy rib knits we want to wear day in, day out, silky soft suits and skirts for a fresh take on pyjama dressing, and we'll still be wearing flares, cropped of course.
We also saw tailored blazers, relaxed knits thrown over silky skirts, and voluminous pleated sleeves. Key colours included dusty pink, grey, cream, burnt orange, paisley, metallic, and plum.
Front row favourites included Aussie blogger Brooke Testoni, New Zealand's very own Jaime Ridge, FQ's fabulous Marcel Gull and top stylist Kylie Cooke. On the model front, international icon Ashleigh Good took to the runway, with kiwi favourite Ngahuia Williams opening the show.
What we wore:
Camilla & Marc turtleneck, Miss Crabb dress, Zara Coat and Mi Piaci heels.
Random thoughts:
Is that toilet paper stuck to Ngahuia's shoe? If you're not front row you can't get the shot—how do I get the insta shot? All I see is heads… Note to self: arrive fashionably late, it's better than awkwardly looking around for people you know, and plus, fashion is always late. Heading to the after party with Moet aplenty, it's unfortunate it's only the start of the week 'cause I'd love to party all night long…we'll be sensible tonight.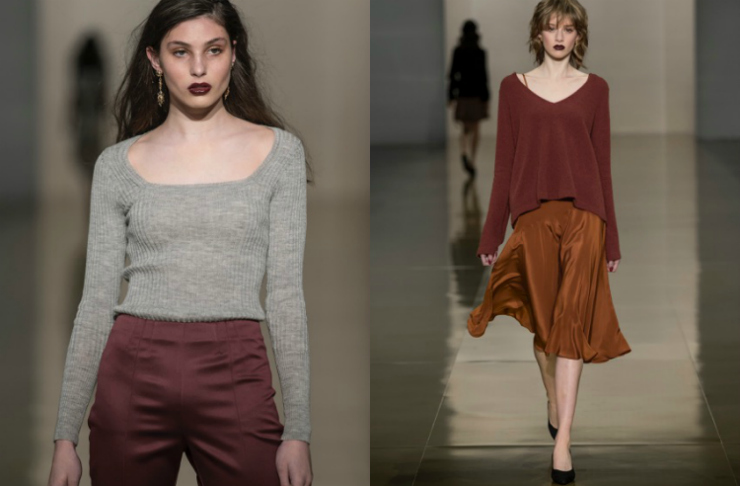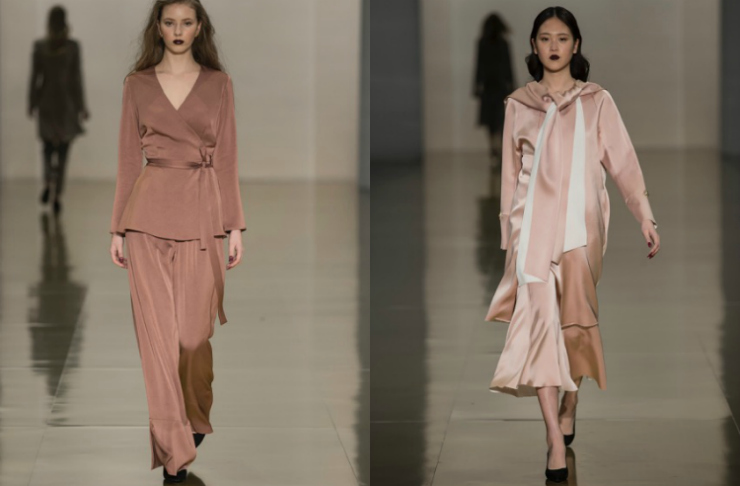 Image credit: Showroom22