We've often wondered if it's possible to find stylish and well-fitted jeans, that also have a positive social and environmental impact—and after discovering Outland Denim, we're well aware that you actually can.
One of your main concerns when buying a pair of jeans is usually whether or not it'll make you look good. The team behind Outland Denim have a bigger picture in mind.
The Australian denim brand aims to tick all the boxes, helping rescued women from the human trafficking industry to build skills for a sustainable career path. Teach them all the skills they need in their training and denim production facility in Cambodia.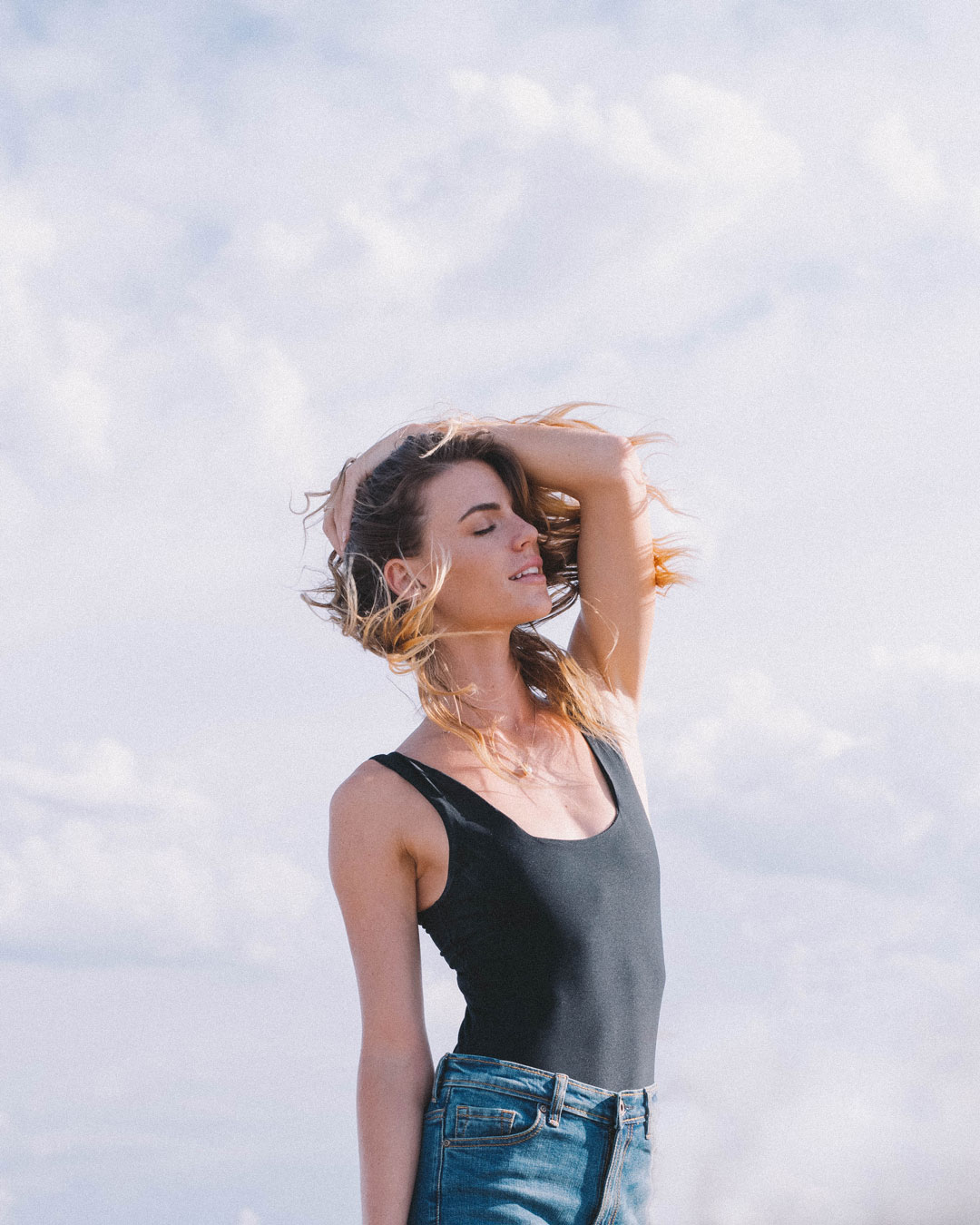 Outland Denim was launched two years ago by Brisbanian, James Bartle—but the groundwork behind the business began long before.
His concern for human-trafficking was actually first spiked after watching the film Taken, and his passion to help solve the issue only continued to grow from there.
"A couple of years later I got the opportunity to travel through south-east Asia with a rescue agency. It was on that trip where I saw a young lady who was for sale, that was confronting and absolutely the moment when I knew I was going to do something" says James.
James knew straight away the solution lied in denim, rather than in the traditional avenues used to try and implement change.
"It was very clear that it needed to be an employment solution to overcome the problem. We then spent the next five years looking at a business model that would generate sustainability through products produced rather than through donations or charities. Those things are fantastic but are often just a Band-Aid solution".
The beginnings of Outland Denim were a lesson in trial and error—neither James, his wife, nor any of the foundation team members had much experience in fashion design. Two years since their launch, you wouldn't know it all started this way. Outland Denim looks every bit the part of a high-quality fashion label making its way in the highly competitive fashion world.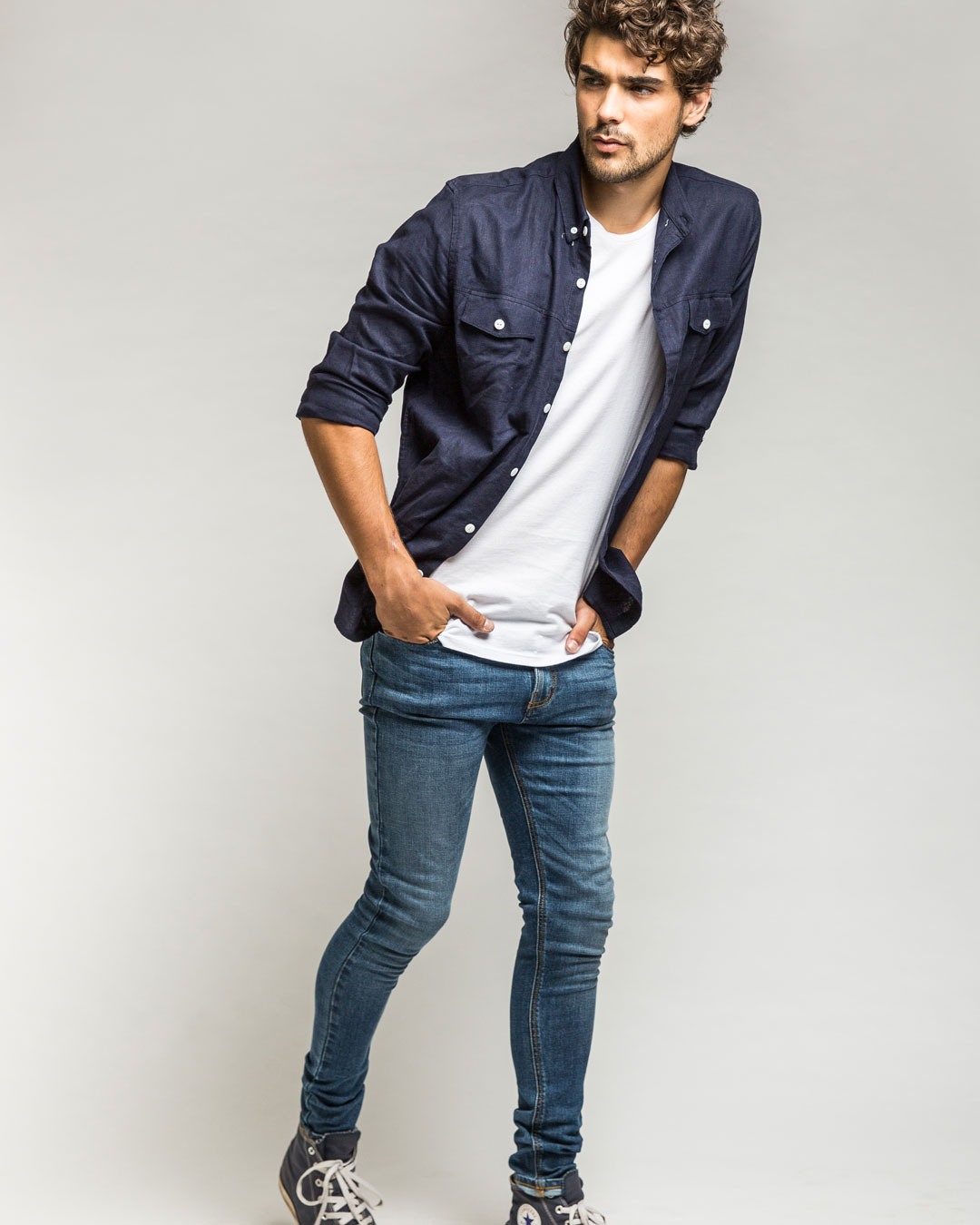 Their seamstresses are all women referred to them by select rescue agencies, who are trained in all areas of denim sewing, from single-needled machines, to overlocking, and bar tacking.
The end result is two collections that are released each year, with men and women's styles ranging from relaxed fits, to skinny, high-rise, and cropped girlfriend fits.
Outland's jeans have been sought out by well-known figures around the world. From Instagram influencers like Liz Sunshine, to Meghan The Duchess of Sussex who was spotted wearing the black Harriet style throughout her tour recent of Australia and New Zealand.
James, not only wants to give these women the skills to create beautiful jeans, but also to educate them on health, finance and languages through the courses they run.
"They key is you give them the tools to be successful, so they're the masters of their own futures and they're not relying upon us. We want to make independent women".
As if the brand didn't do enough good, Outland Denim also prides itself on the sustainability of their denim processing and manufacturing as well—something James learned was necessary if he wanted to create a fashion brand that was truly beneficial to people.
"To be honest I was really ignorant when we started this, I was just so uneducated to the environmental issues that surrounded us. But through this process i've discovered that you can't care about people if you don't care about the environment and vice versa—it's about this holistic approach".
To create their jeans, they use an organic washhouse and only vegetable and organic dyes, to help manage the most damaging processes to the environment. The aim here isn't to minimise the impact either—James wants to solve these big issues.
"We're not satisfied with just getting to a stage where we minimise the impact, I don't like talking about it like that. At Outland it's never talking about how we can minimise it—we've got to look at it like 'how do we solve this problem?' That's what we're committed to in every area; from a social and environmental standpoint".
If you're in the market for a pair of jeans, then you literally can't go wrong with Outland Denim. We've definitely added a few styles into our shopping basket.
For more on the latest looks, and trends, head to our Style & Design section.
Image credit: supplied