It's a common misconception that if you're renting, you can't do much to change your space. Sure, you can't knock down walls, and you might have to accept the dated tiles in the bathroom, but there are a bunch of rent-friendly hacks and ideas that'll make your place feel like home with minimal effort.
With house prices continually on the rise, the majority of us will be renting for a little while longer—so we may as well create a home that not only looks good but makes us feel good, too. That's why with the help of Mitre 10—the go-to place for all things home styling—we've put together a list of nine ways to transform your kitchen, living and dining space, that will have you proud to be organising a dinner party in no time.
Kick Your Kitchen Style Up A Notch
Streamline Storage With Glass Jars
If you've been binging Get Organized with The Home Edit on Netflix and dreaming of a delightful kitchen, this one is for you. Ditch your miss-matched Tupperware and swap to slick glass jars. As well as looking chic in your kitchen, they're environmentally friendly too—say goodbye to plastic containers and cling film. Put some time aside and organise your pantry items into clear jars, and personalise them with chalkboard labels or liquid chalk—think cereal, flour and all of the snacks. Your pantry will be well presented and ingredients will be easy to find next time you're in the kitchen whipping up a meal. Take your pick of affordable, air-tight jars here, or opt for something a bit different with this stylish glass trio.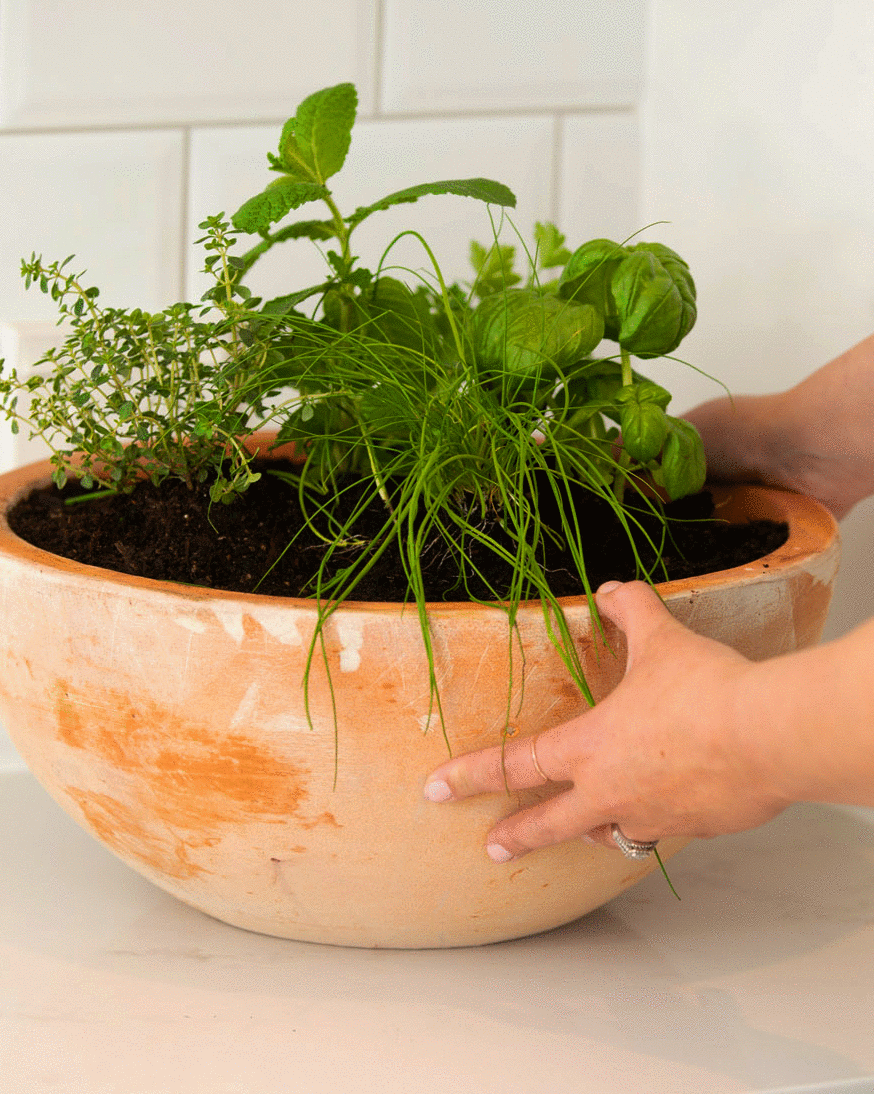 Add A Pop Of Colour With A Coffee Station
While you may not be able to renovate the kitchen when you're renting, there are some simple and effective ways to transform the space to make it look like home. Create a countertop coffee and tea station that'll showcase storage options and kitchen gadgets. Bring in a pop of colour with this kettle and store your coffee and tea in vintage canisters. Invite your parents over for a catch-up, serve them a warm drink on a rustic wooden tray and bask in the glory of their compliments. Oh, and let's not forget—a jar of cookies is mandatory.
Go Green With Indoor Herbs
Herbs add freshness and elevate flavours in a meal, from fragrant coriander in a spicy curry to sweet basil in spaghetti and meatballs. Bring the outdoors in with a customised kitchen herb garden—mint, parsley and rosemary pretty much grow year-round and are great options for getting started. Head to Mitre 10 to check out some of their pots for herbs, you can opt for traditional individual containers, or grab a big planter to pimp out with the ultimate herb jungle. Sit your herbs by a window so they get enough sunshine to flourish, and remember to water them regularly in warmer months.
Create A Lush Living Space
Style It Up With A Statement Mirror
A well-known trick in the interior design world, mirrors can make rooms look bigger, brighter and better by creating an illusion of more space and reflecting light. A sure-fire way to transform your living room when you're renting is to purchase a statement mirror. We love a full-length number that'll enhance your décor, like this homely timber piece—plus you can make it rent-friendly by leaning it against a wall or in a corner.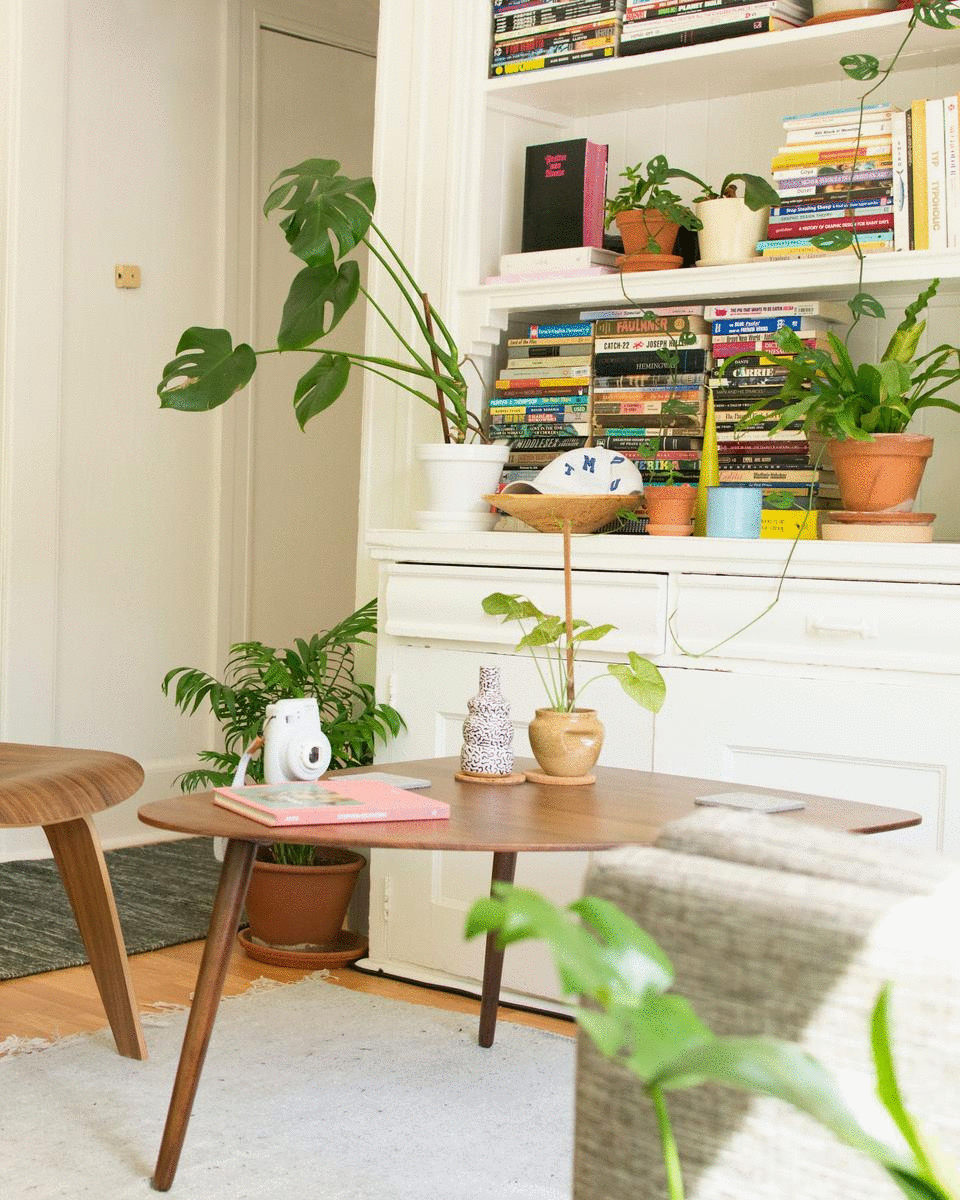 Bring The Outside In With Statement Plants
When it comes to transforming your rental home, you really can't beat adding some indoor plants. From the trendy Swiss cheese plant to the rubber plant with its glossy leaves, or the cascading string of bananas, lush indoor plants add dimension and bring a room to life. As well as filtering the air and providing us with oxygen, research shows that indoor plants boost our mood, improve productivity and creativity. Pick up a green cutie of your choosing, and the perfect pot to match, we promise you'll be plant-obsessed in no time.
Embrace Colour With Abstract Artwork
From retro prints to colourful abstract pieces, art has the ability to enhance a space and reflect your personality. Picture strips allow you to hang art on the walls without any damage—just make sure to choose ones that are suitable to your art's size and weight. Pro tip: if your tenancy agreement doesn't mention anything about hanging artwork, it's a good idea to chat to your property manager before you do so. Other options are to lean your artwork against the wall, or display it on a bookcase styled with plants and candles.
Decorate Your Dining Area To The Max
Get Around Beautiful Lighting
We all know lighting is important when it comes to the mood and vibe of a place—think a dimly-lit cocktail bar compared to a waiting room at the doctors. Create a warm and relaxed ambience in your dining room by swapping out boring shades for statement lamp shades. These can be used to complement the look of the room, transform the space and can be a piece of art in its own right—we're particularly obsessed with this on-trend black rattan shade for boho vibes. You can also try a unique floor lamp in the corner of the room, like this one. Cue fine wine, delicious food and good mates and you've got yourself one hell of a dinner party.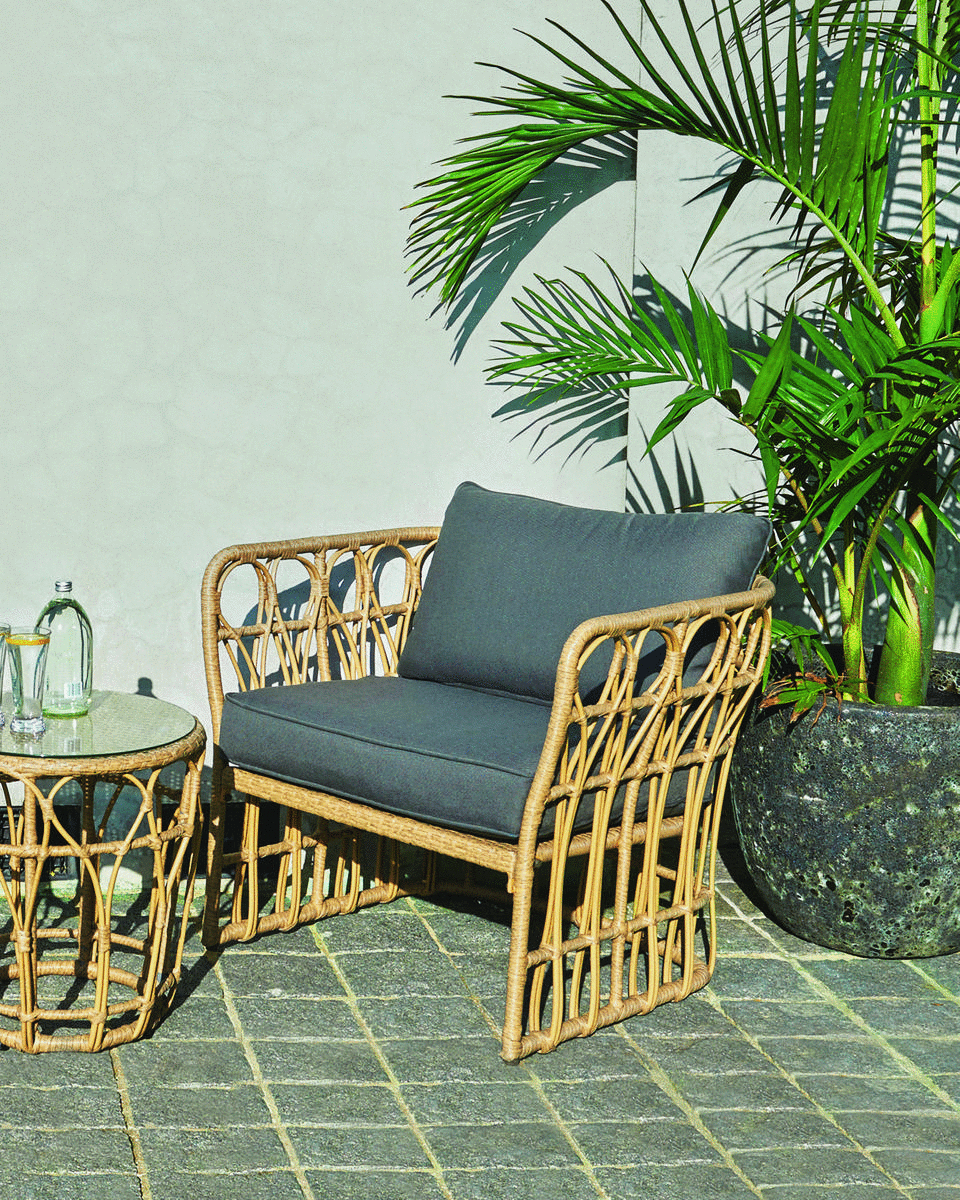 Pimp Your Outdoor Space
If your rental property includes a balcony or an outdoor area, make the most of it and create a space where you can enjoy meals with friends alfresco. Depending on how much room you have outside, choose from a slew of larger tables for your mates to sit around—or for smaller spaces opt for a cosy café setting. And lastly, no outdoor area is complete without a trusty BBQ—this cream coloured Weber ticks both the style and space-saving boxes. We're talking sausage sizzle, beers and banging tunes—that's the dream.
Suss Out The Dining Storage
While it may not seem as exciting as hanging new art or purchasing a statement lamp, having ample storage in your dining area is an effective way to transform the space. And let's face it—being surrounded by possessions and clutter can make a place look messy. Having your belongings stored away properly also allows your art, furniture, plants and furniture to stand out. Rental properties—in particular apartments—are notoriously known for lacking storage, so you'll want to get clever with some of these nifty storage options, many of which are customisable to suit your needs.
If your four walls are looking a little dull after the year that was 2020, breathe some life into your rental digs with Mitre 10—from the kitchen to living and dining must-haves, they have you (and your inner interior designer) covered.
Editor's note: This article is proudly sponsored by Mitre 10 and endorsed by The Urban List. Thank you for supporting the sponsors who make The Urban List possible. Click here for more information on our editorial policy.