Creating the absolute working from home space makes all the difference to your productivity levels. More importantly than this, it allows you to buy giant squishy burgers and mini DJ mixers for that glorious 3pm slog. Thank us later.
Because when you're working from home, you want your set up to be a 10, period.
Here's everything you need to pimp your out your working from home space.
#1 Make Some Noise
Reducing your mini rave to the constraints of flimsy headphones is one downer to working in an actual office so let your playlist roam free and live her best life with a slick set of multimedia speakers. Our heart lies with the Bose Companion 2 Series III System (no she's no rocket ship) because finite volume control and crisp high-quality audio is gamechanger to your working area.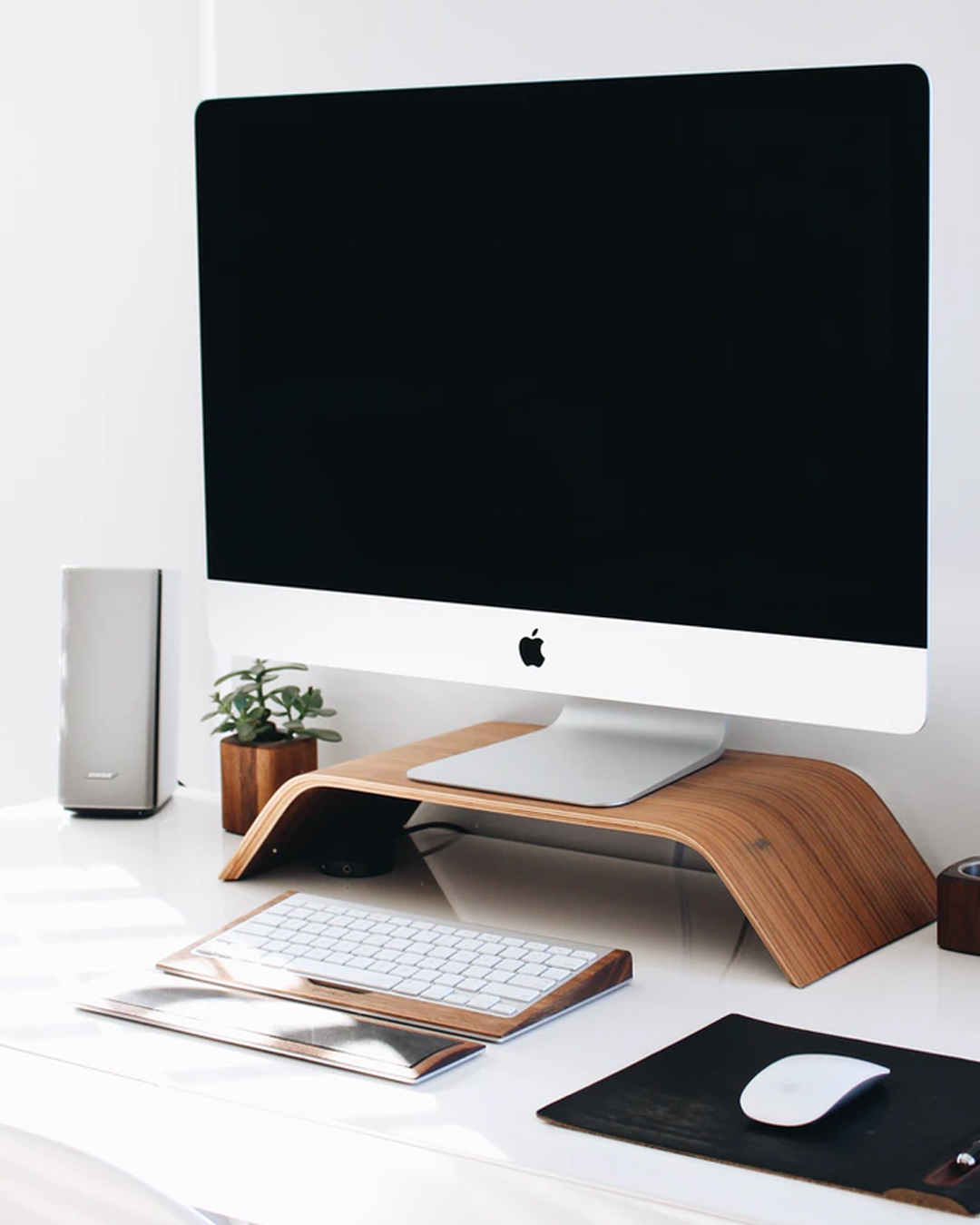 However, if you're living in a sharehouse—headphones are the way to go and offer sweet recluse from whatever the hell else everyone else is doing (like making TikToks). The JBL 220TWS true wireless earbuds feature pure bass, which means they don't skimp on sound, have 19 hours of combined playback (ie. the party never stops) and come in a handful of colours so you know, no one else around you can claim them as their own.
#2 Get Scented
If there's one area in your place that requires positive energy every day of the week—it's your working from home corner. Enter the "Positive Energy" soy candle from Aery Living, your one way ticket to cruising into any Zoom call with all the zen. This bad boy has notes of pink grapefruit, vetiver, mint, violet and lemon (sure, she's a tropical mojito), has 45-hour burn time and is vegan-friendly.
#3 Light Her Up
Lighting—it's like the golden rule of life. Amp up your working from home space with the iconic A4 Typo lightbox. There are 69 letters to play around with which means you can make any inspiring (or not so inspiring) message you want.
#4 Tech Your Desk
Two screens are always better than one, period. If you're into shaking up your workspace and amplifying your productivity tenfold, get your hands on a juicy monitor. The Kogan 24-inch Frameless Monitor has a whole line-up of fancy specs but its real selling point? It's shiny, thin and makes even the most tedious spreadsheets look sexy.
On the phone side of things, a wireless charging stand for your phone is the future so say goodbye to stray USB chords cluttering your desk space. The Belkin Wireless Charging Stand works with Apple, Samsung, Sony, LG, Google and any Qi-enabled devices too (plus, you can choose between black or white interface).
#5 Add Some Art
An obvious one, but a goodie. Arting your productivity corner is uber important for many reasons but most importantly, to keep you inspired. You can hit up the old retro train and score yourself some vintage prints of Italy, grab yourself a striking Keith Haring mug, splurge on an Andy Warhol vase or even go for TOILETPAPER-inspired notebook.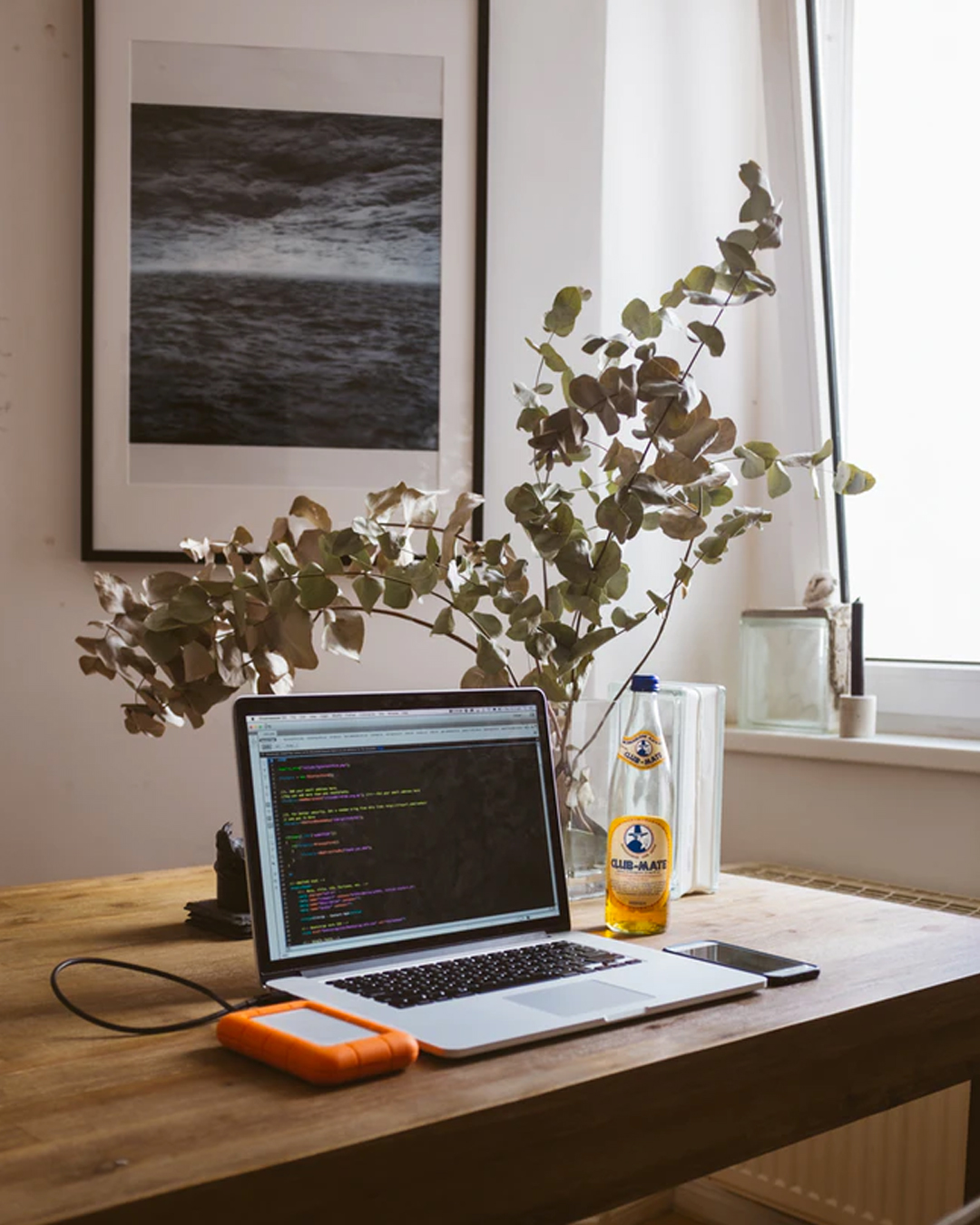 #6 Play With It
Your workspace should be an exciting place to hang so get playful and have some fun with it. Giant burgers are a great start, especially the squishy, stress-relieving kind for, you know, those "as per my last email" moments. To keep your body moving, the Yoga For People Who Can't Be Bothered To Do It is a colourful addition to and an epic dose of reality for any work from home space. And for the 3pm slog, we give you—the mini DJ mixer. It speaks for itself really.
Now that you've sorted your new office space, check out the best tools to keep you inspired while working from home.
Editor's note: Urban List editors independently select and write about stuff we love and think you'll like too. Urban List has affiliate partnerships, so we get revenue from your purchase.
Image credit: Annie Spratt, Gabriel Beaudry, Prateek Katyal, Jay Wennington