Let's face it—we all have too much stuff.
Whether it's clothes, books, shoes, or even trinkets we were given years ago at a family Christmas—our homes are bursting with stuff. And if you're renting, the reality is there's less room for it all to go.
The key is to organise your belongings so that your home can be a place that makes you feel happy (and not just overwhelmed). To start, a good rule of thumb is that if your possessions don't spark joy (we're looking at you, pair of jeans that no longer fit) then it may be time to part ways with it and donate it to charity.
Next up is storage. With the help of Mitre 10—the place to go for all things storage-related—and a little bit of creativity, you can make the most of the space you're in. Here are five storage ideas to master your mess and maximise space in your rental.
Aim High And Hang It
When in doubt—hang it. Or so it goes when you're renting and lacking space and storage. This storage option is all about getting your stuff off the floor—think clothes, hats and bags and so on. Not only will your things be easier to find, but hanging your belongings up can also look aesthetically pleasing, too. If your bedroom wardrobe is about to burst, this no-fuss garment rack allows you to hang up any extra coats, blazers and dresses you have flung on that chair (we all know the chair).
Go wandering around antique stores to source a hat rack to hang handbags, scarfs, coats and hats. Find some driftwood, string and command hooks, and create your own hanging jewellery display. Fed up with the messy second draw in the kitchen? Us too. Roll up your sleeves and craft a rack for utensils, using wooden dowelling, plumbing pipe clips, small screws and a screwdriver. If you can't make holes in your wall, try attaching it with leather straps, rope and command hooks. The upside? You'll never misplace the wooden spoon again.
Streamline Your Stuff And Shelve It
If your rental doesn't come with enough storage and shelves—and most don't—it's easy and affordable to create your own. Open cubes allow you to organise your belongings and clothes into different sections, and you'll find a range of sizes to suit your space. You can display your favourite things in and on them, like indoor plants along the top—hello string of pearls or fern. Alternativly, keep the clutter hidden away with fabric drawers.
Kit set wardrobes and shelving can be used in the kitchen, bathroom, laundry and bedroom for extra space. Take the customisation a step further and grab a paintbrush and paint to create a unit that expresses your style. Should you want to dive into DIY, have a go at building a crate shelf out of old crates—or even cubes—and lean it against the wall for a rent-friendly solution.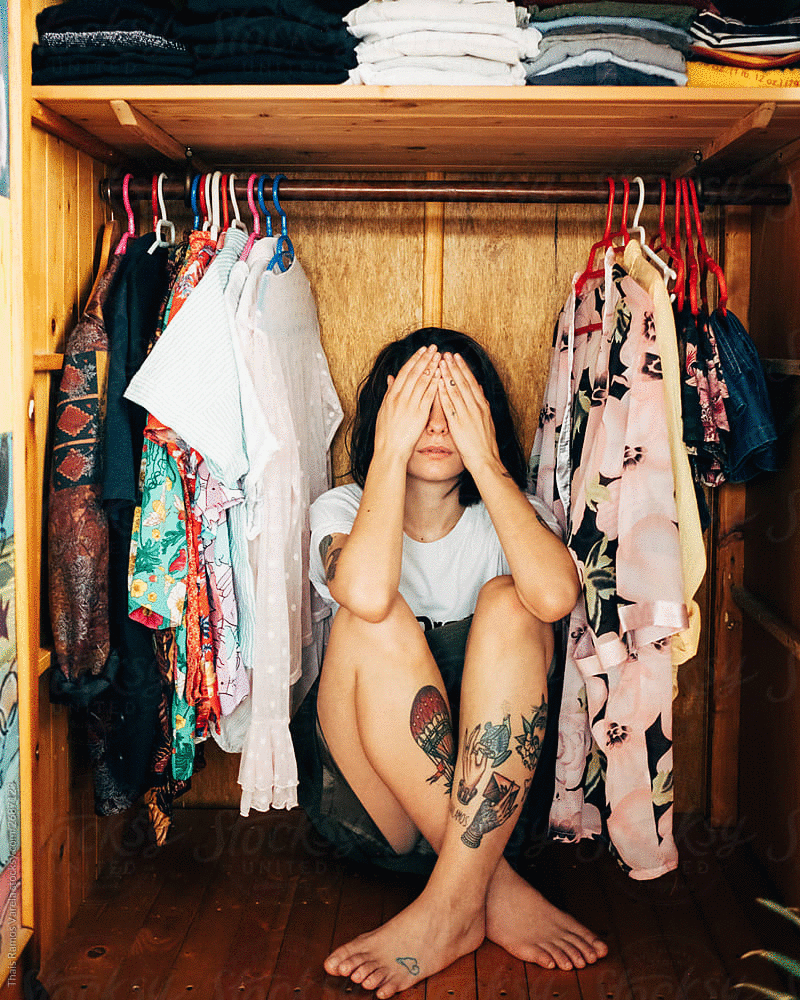 Clear Clutter And Contain It
In our humble opinion, storage containers are underestimated. They allow you to store similar items together, clear space in your home and keep your belongings in good condition i.e. safe from dreaded moths and moisture (you'll appreciate the last point if you've ever found mould on an expensive leather bag—RIP). Flexi tubs and large bins are perfect for storing pretty much anything, from your winter clothes to your flatmates' camping gear—and they'll keep your garage from becoming a bottomless pit. Store your cookbooks in these trendy wicker baskets and leave your washing until another day in this handy pop-up laundry basket. We also love these glass jars—which can be used as a container for pantry items like oats, nuts and seeds.
Rally Your Crew And Rack it
When you're renting, storage is scarce, so racks will become your best friend because let's face it, tripping over stuff is not fun. Gather your shoes together and store them on a shoe rack—they look great and it'll save them from being flung all around your home. Invite your parents round for dinner and impress them with a spice rack—where you can display your chilli, cumin and coriander seeds—even if you do end up ordering takeout. You can also save money on expensive membership fees and build your own at-home gym. Muscle racks like this one can hold all your equipment including weights—this one can hold up to 1400kgs! Prepare to pump that iron.
And Lastly, Protect It
Ensure your DIY storage solutions are rent-friendly so that you can get your bond back. If you've got any questions about how to make sure your carpet stays clean, your floorboards scratch-free and keep the paint on the walls, the team at Mitre 10 will have all the answers. These felt pads are handy to use on the bottom of shelves or cupboards to help prevent hard surfaces from scratches. Be sure to use command hooks to hang up that jewellery holder or spice rack, as it'll leave no holes, marks or sticky residue behind. If you do accidentally get scuff marks on the walls or gum on the floor—because life happens—this guy will be able to help you out.
If your clutter in encroaching on your space, head straight to Mitre 10—from storage units to accessories and more, they have you (and your stuff) covered.
Editor's note: This article is proudly sponsored by Mitre 10 and endorsed by The Urban List. Thank you for supporting the sponsors who make The Urban List possible. Click here for more information on our editorial policy.