One of the better things to come out COVID-19 was the collective push towards supporting local Kiwi-owned businesses. Of course we then also want to make sure that we put our money towards businesses and projects that are helping the environment—and what better place to find these than our capital city, Wellington.
We've put together a great tour of the best sustainable spots Welly has to offer and even better, we've got the perfect mode of transport to do so. Mevo is a Wellington-based car-share company that lets you rent luxurious Audi A-3s and Volkswagen Polos (#cargoals) for as long as you may need them through their app, similar to Lime.
The epic thing about Mevo is you can park them anywhere within the home zone (so no paying avo-on-toast pricing for parking). Someone else will then be able to use them and there'll always be a car within a four-minute walk when you need to zip away to your next destination. Mevo also offsets all its emissions by 120% so by driving a Mevo you're actually helping the environment. They make zipping around the Wellington CBD and beyond easy, breezy and green.
So we've put together our ideal itinerary for a sustainable day out in the capital. One that you and your pal Mother Earth will thrive in.

Get Yourself A Coffee And Have A Browse At People's Provisions
Having just opened its doors on July 11, People's Provisions is the latest locally-sourced grocer every Wellingtonian (or visitor) needs to know about. Described as a specialty grocer focused on uniting and supporting local producers in Wellington and across Aotearoa, its shelves are stocked with predominantly sustainable and ethical products letting you spend your hard-earned cash without any of the guilt. The in-house espresso bar also uses People's coffee—the fair trade and organic coffee beans sourced by Wellington local Matt Lamason. Start your day with a delicious oat milk flat white and grab a cold brew cream donut from Little Dough Co. It's the perfect java injection to keep you smiling through your next stop. Side note, from experience we recommend finishing the donut before getting back into your Mevo… your driving technique may shift in quality.
Join a Community Planting Day With The Forest At The Heart Of Wellington
The Forest at the Heart of Wellington is the biggest community-led tree planting project in Wellington and a great way to get involved in one of the many conservation projects in the Capital. Simply register your interest through the website and join a team of other passionate individuals looking to help rebuild our native ecosystem. Aiming to plant 65,000 native trees in the Wellington Town Belt, this project started in conjunction with the Rotary Club and Wellington City Council and will help you scratch that green thumb itch we all have deep inside. We all love the cities we live in, but we also need to give our loved ones some TLC from time to time.
Lunch At The Botanist
With a delicious and organic plant-based menu, The Botanist is not one to be missed. The outdoor courtyard has stunning views of Lyall Bay making it the perfect place to recharge after all that hard work making Wellywood prettier. Taking classic pub food and giving it a vegan twist, some of the best items on the menu include the vegan fish and chips, the bourguignon and the pina colada brûlée for dessert. And if you're after a little libation to quench your thirst they have six rotating craft beer taps, botanical cocktails and local and organic wines. The food may be devilishly good, but you also know you're doing right by the environment.

Take A Tour Around Zealandia Wildlife Sanctuary
Zealandia is the world's first urban eco-sanctuary located in Karori, only a quick drive across the city from Lyall Bay. You can join a guide or wander around the 225 hectares by yourself marvelling at the 40+ species of native birds and lush native greenery. Zealandia is a part of the 500-year vision to restore the forest and freshwater ecosystem of this valley to a pre-human state.
This is the closest you're going to get to a real-life jungle, right on your doorstep in the middle of town. One of the greatest things about Zealandia is due to these conservation efforts and donations from generous visitors, the team has managed to reintroduce over 20 species of native wildlife back into the area. Truly breathtaking, with air so fresh it'll give you a head rush, this is a must-see for any true blue Welly local if you haven't already. And as an added bonus Zealandia has a bunch of electric car chargers available to charge your Mevo. Score.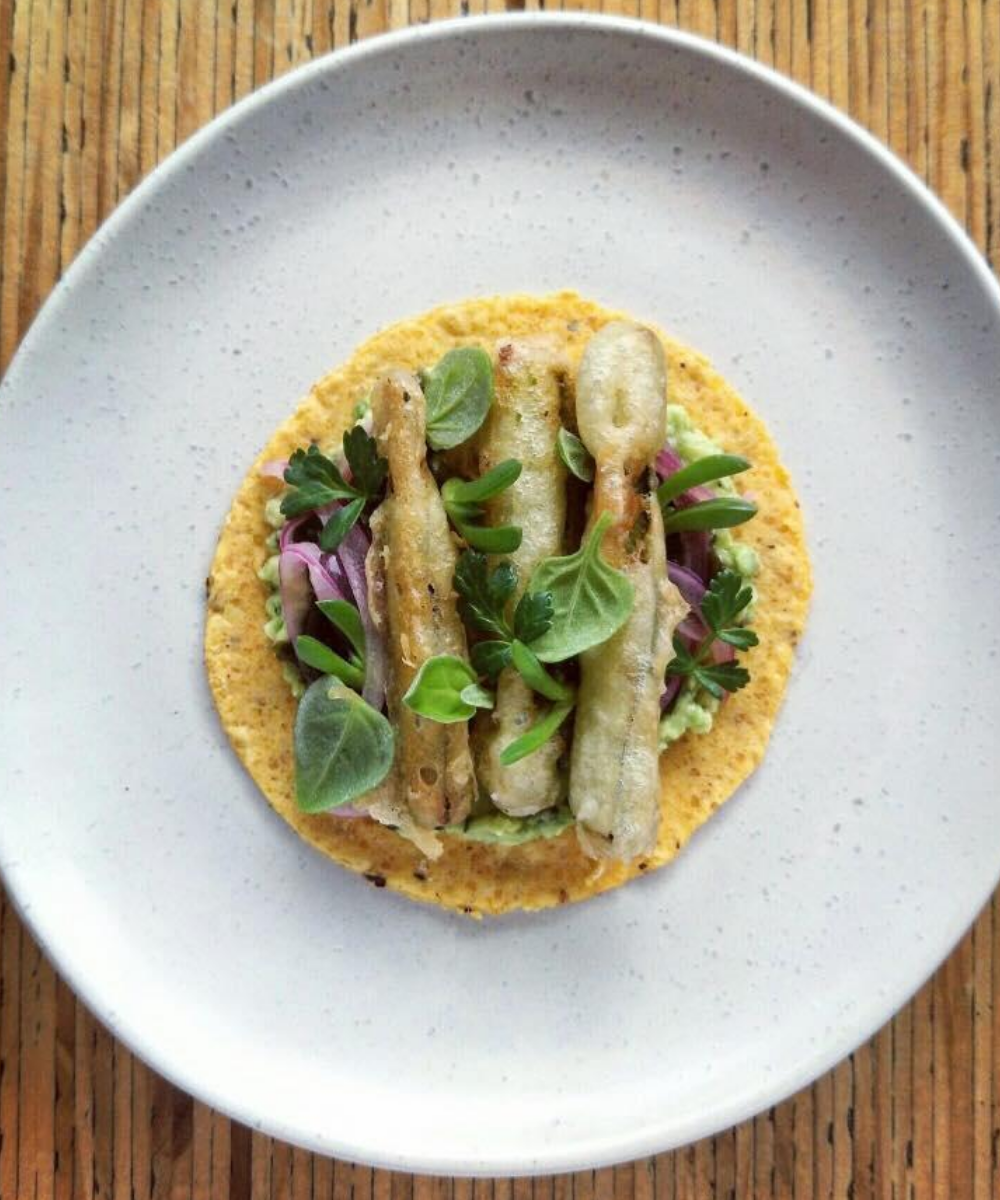 Dinner At Hillside Kitchen & Cellar
After a long day of activities, your final stop will bring you to the incomparable Hillside Kitchen & Cellar, for a vegetarian degustation unlike any other in the boroughs of Wellywood. This low-waste, plant-based menu doesn't try to be poncy in its sustainable initiatives, instead focusing on celebrating each ingredient and its origins. All the ingredients come from suppliers within 150 km radius, the restaurant garden or are foraged nearby which means a smaller carbon footprint all round. With pre-chosen menus ranging from two to seven courses and wine to match—sober driver essential—this dining experience will impress you with how far one restaurant can push local ingredients and flavours.
And with that, your sustainable day out in Wellington is complete. You could extend your night with a film at the Embassy Theatre coupled with mouth-watering cocktails from their bar, The Black Sparrow. Or even book yourself an Airbnb out of the city and take your Mevo for an overnight sleepover. The world is your oyster in a Mevo, a sustainably sourced climate positive oyster that is.
Click here to read about more great spots to dine at in Wellington.
Image credit: The Botanist, Provisions, Zealandia Wildlife Sanctuary, Hillside Kitchen & Cellar