An imperial capital for two centuries, St. Petersburg is Russia's most beguiling city. From grand churches and palaces to jaw-dropping galleries and scenic canals, it's not surprising that this magical city has been named one of the go-to destinations for 2020.
To get you started, here are the essentials for your next dalliance around the jewel of the Baltic, St. Petersburg.
Ogle Art At The Hermitage
You can't visit St. Petersburg and not drop in on—ok, spend a day at—the Hermitage, the world's largest museum. You'll need every second you can get at this gargantuan complex, built by Catherine the Great in 1764. Which is why it's recommended to either engage the services of a private guide (they can get you in at 9:30am, an hour before the masses descend) or book tickets in advance online. Once inside, you'll have a curated selection of the museum's staggering three-million-strong collection of artworks and antiquities laid out before you, displayed across six buildings and 360 rooms—from Alexander II's gold study to French Impressionist paintings and the bejewelled excess of the tsars in the Treasure Gallery.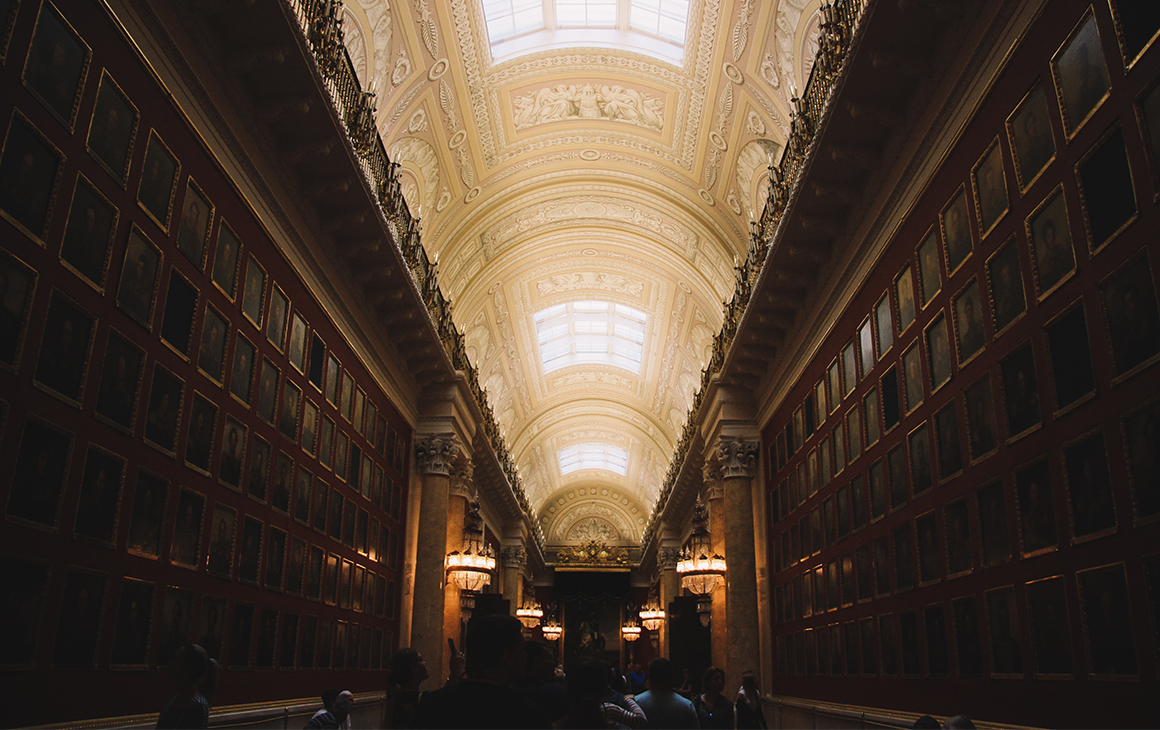 Cruise The Canals
Often referred to as the 'Venice of the North', St. Petersburg is blessed with an impressive network of canals and rivers—more than 70 of them in fact, criss-crossed by some 400 bridges. Gain new perspective aboard a boat bobbing along the city's waterways, taking in historic palaces, churches and leafy parks at a leisurely pace. The best time to set sail is in the evening, when the main river, the Neva, sees its drawbridges set aglow.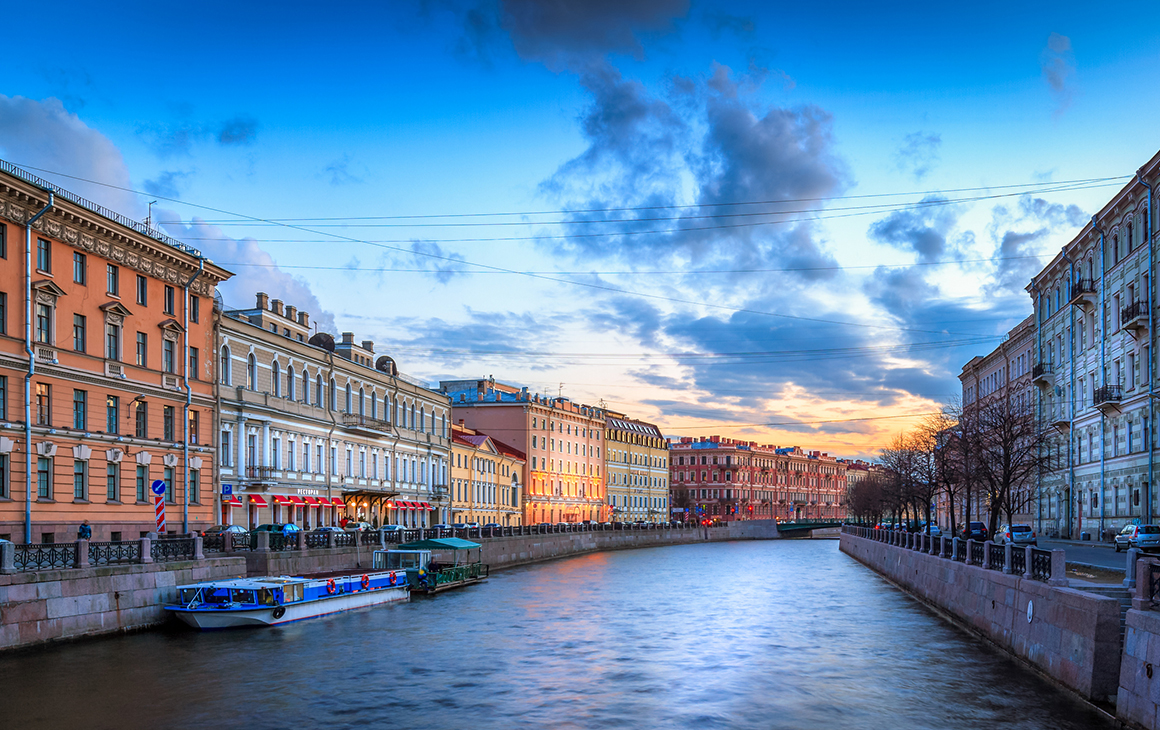 Feast, Russian Style
While Russian cuisine doesn't quite hit the same high notes as, say, French or Chinese fare, there's still a lot to love about the culinary offerings of this great nation. Some of our favourite dishes to try while in town include pyshkas (a type of delicious doughnut that became popular after the revolution in 1917); beef stroganoff (a creamy meat stew that takes its name from one of the wealthiest noble families in Russia); rolled pancakes filled with meat, cabbage or cottage cheese (and sometimes caviar); and borscht, a blindingly-pink, beetroot-based soup that can be eaten hot or cold and is best served with sour cream and small savoury buns known as pampushki.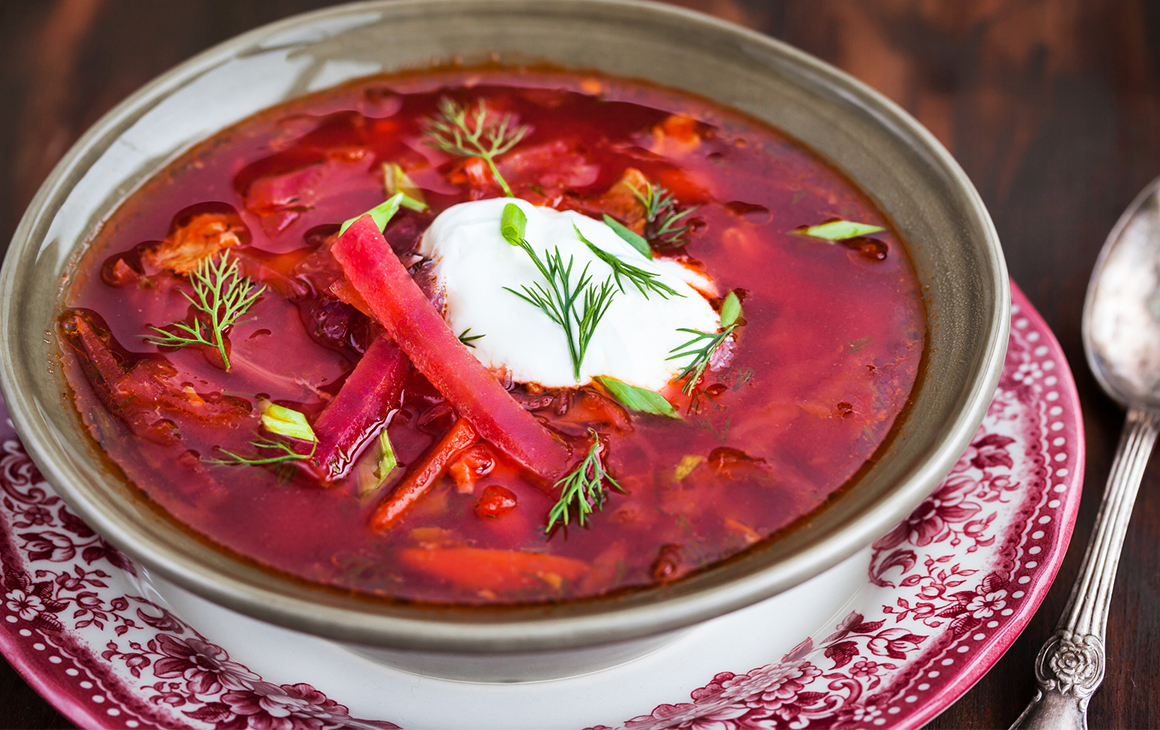 Visit A Banya
Who needs a shower when you have a banya? These bathing houses were once the only way to get clean across the country. Today, they're more of an indulgence than a necessity, with locals and visitors traipsing in for a steam and a whipping. Yep, a whipping! Local tradition sees bathhouse visitors given a wack or two with birch tree leaves, with the end goal of improving blood circulation and cleansing the body. Some of the best banya in the business include Degtyarnaya (replete with plunge pools, massage tables and a Turkish hammam) as well as Yamskie, which claims to be the oldest of its kind in the city. Head to the bar afterward for a reviving shot of vodka. Speaking of which…
Go Underground
The Metro is one of the most convenient ways to get around St. Petersburg. But even if you have nowhere to go, there are plenty of reasons to head underground. This city—as with Moscow—is home to a number of subway stations that are attractions in their own right: case in point Avtovo (where the city's first train departed), with its grand chandeliers and 46 columns, 30 of which are chiselled from marble. Other highlights include Zvenigorodskaya, replete with green granite floors and mosaic panels by Alexander Bystrov; Narvskaya, with artworks celebrating various professions throughout the country; and Pushkinskaya, spotlighting a statue of famous Russian poet Alexander Pushkin.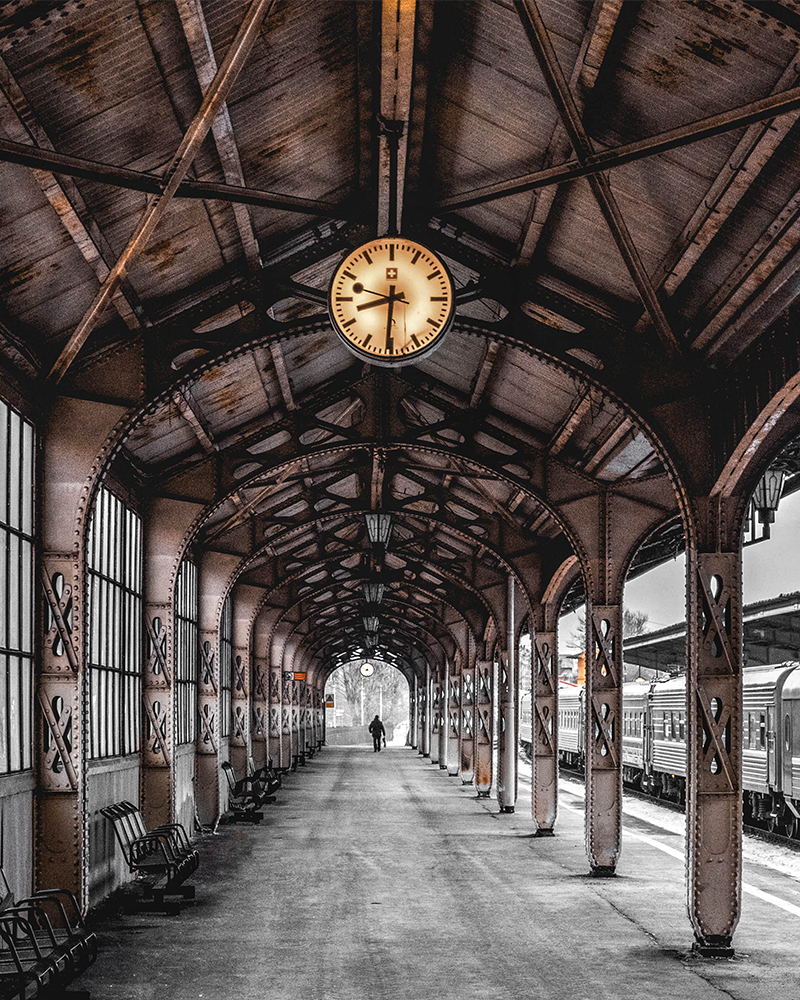 Take A Shot
If you visit St. Petersburg and don't spend countless hours doing vodka shots in a ryumochnaya, can you really say you've visited at all? These no-fuss bars across Russia are not the place to come if you're after fancy cocktails—they're all about booze done simply: neat nips of the country's favourite spirit or big bottles of beer. Some ryumochnaya serve food, which means you can pair your chilled shot with a platter of pickled herring and brown bread, or boiled potatoes with onion. Nostrovia!
Enjoy Park Life
Many say the Summer Garden is St. Petersburg's loveliest park. And there's definitely a lot to enjoy in this lavish green space created by Tsar Peter in 1704, from the historic sculptures and detailed ironwork to tinkling fountains, grottoes and pavilions. Equally picturesque is the Lower Park of Peterhof Palace, just outside of town. Here you'll find a jaw-dropping collection of gilded fountains, statue-lined lanes and dreamy canals—watch out for the trick fountains that will hit you with a spray of water when you least expect it.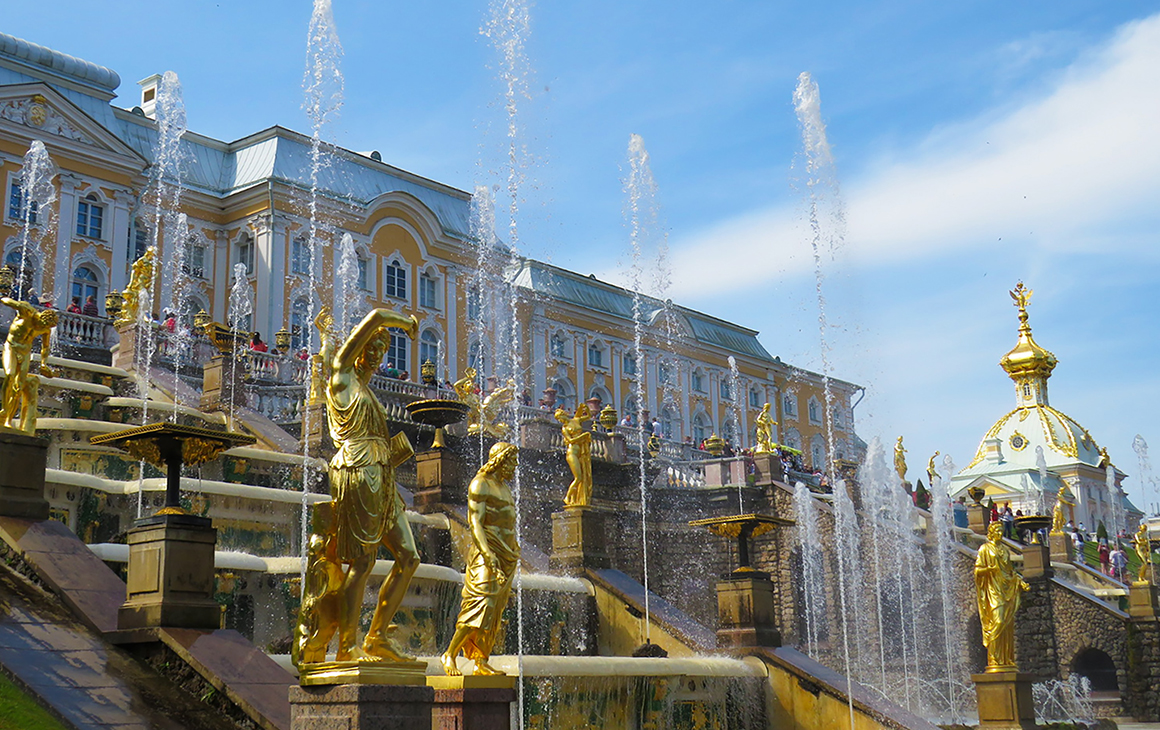 Channel Your Inner Royal
Just south of St. Petersburg is one of the ritziest royal residencies you'll come across. The former holiday house of Russian tsars, Catherine Palace is all about excess—more than 100 kilograms of gold were used to gild the complex's stucco façade and lavish statues on its roof. The interiors are equally impressive; expect to linger in the Amber Room, a ridiculously beautiful chamber decorated entirely with amber panels, gold leaf and mirrors. This was once considered an 'Eighth Wonder of the World' for good reason.
Be Charmed By Churches
There are almost too many places of worship to count in St. Petersburg. But the one that stands out above them all—if only for its dazzling colourful domes, resembling Moscow's St. Basil's Cathedral—is the Church of the Saviour on the Spilled Blood. Built on land where Alexander II was assassinated (hence the name), the cathedral is one of the country's most beautiful. From the opulent, and painstakingly restored, 7,000 square metres of mosaics to the classic Russian Orthodox exterior, it's not hard to see how artisans spent 24 years building the structure…then another 27 restoring it!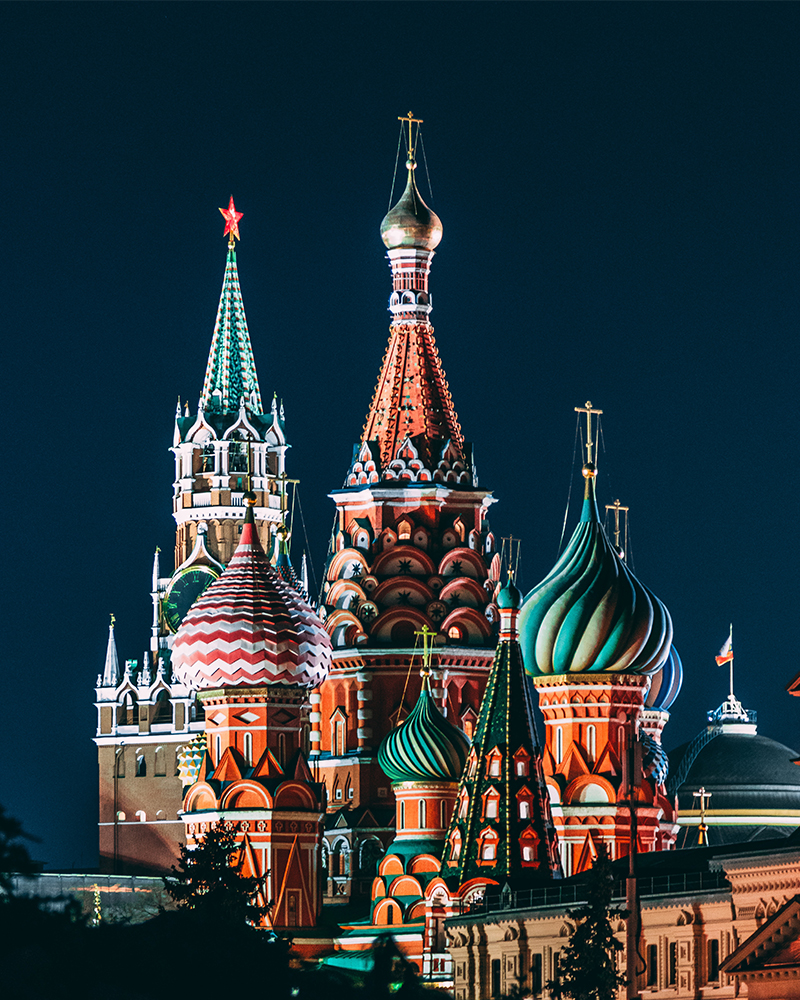 Sing, Dance And Romance
For more than 150 years, the Mariinsky Theatre has been drawing crowds with its dramatic operatic and ballet performances—this is where masterpieces of Tchaikovsky, Mussorsky and Rimsky-Korsakov received their premiers. There are two stages: the green-and-white main building, dating back to the 19th century, and the newer second stage, the Mariinsky II, with is a state-of-the-art opera house for the 21st century. Upcoming shows include everything from The Nutcracker and Anna Karenina to Swan Lake and Turandot.
After more magical European cities to explore? Check out our ultimate first-timers guide to Budapest.
Image Credit: Iam Os, Ekaterina Smirnova, Denis Vdovin, Nikolay Vorobyev, Anastasiya Romanova, AleksandarGeorgiev