Vegan food is big business these days, with whole eateries dedicated to a cuisine that was once actually quite hard to come by. This is especially true where sweet treats are concerned, with a raft of drool-worthy goodies now readily available to curb those sugar cravings and without so much as a single speck of butter, egg or milk (unless, of course, it's the non-dairy kind!).
So whether you're a die-hard vegan or just curious to see what all the fuss is about, here's where to satisfy your sweet tooth, minus the animal products. We'll leave it up to you where to vegan...
Tart Bakery
Commercial Bay, Grey Lynn and K' Rd
If you're wondering where to begin your treat journey, Tart Bakery is a pretty good place to start. They are one of only a few exclusively vegan bakeries in Auckland (not an easy feat when you consider what most baking's comprised of) and with three locations under their belt, they're certainly doing something right. That something is probably their best-selling cinnamon doughnuts and pain au chocolat (which, BTW, definitely give the classics a run for their money), while they also make a mean brownie. Yip, this is conversion-level stuff.
Little Bird Kitchen
Ponsonby and online
A little birdie once told us that this was one of the best vegan eateries in town, and boy were they right. We can't fault a single dish here, but as regulars to this Ponsonby spot—which has also spawned a couple of cookbooks and a successful supermarket line—will know, it's the sweet treats that really steal the show. And there's certainly plenty of them, from cheesecakes, tarts and dessert pies (think pumpkin, key lime and banoffee) through to bars, cakes and even doughnuts (which, we can confirm, are really very good). Plus, as per the Little Bird ethos, everything here is also gluten and refined sugar free.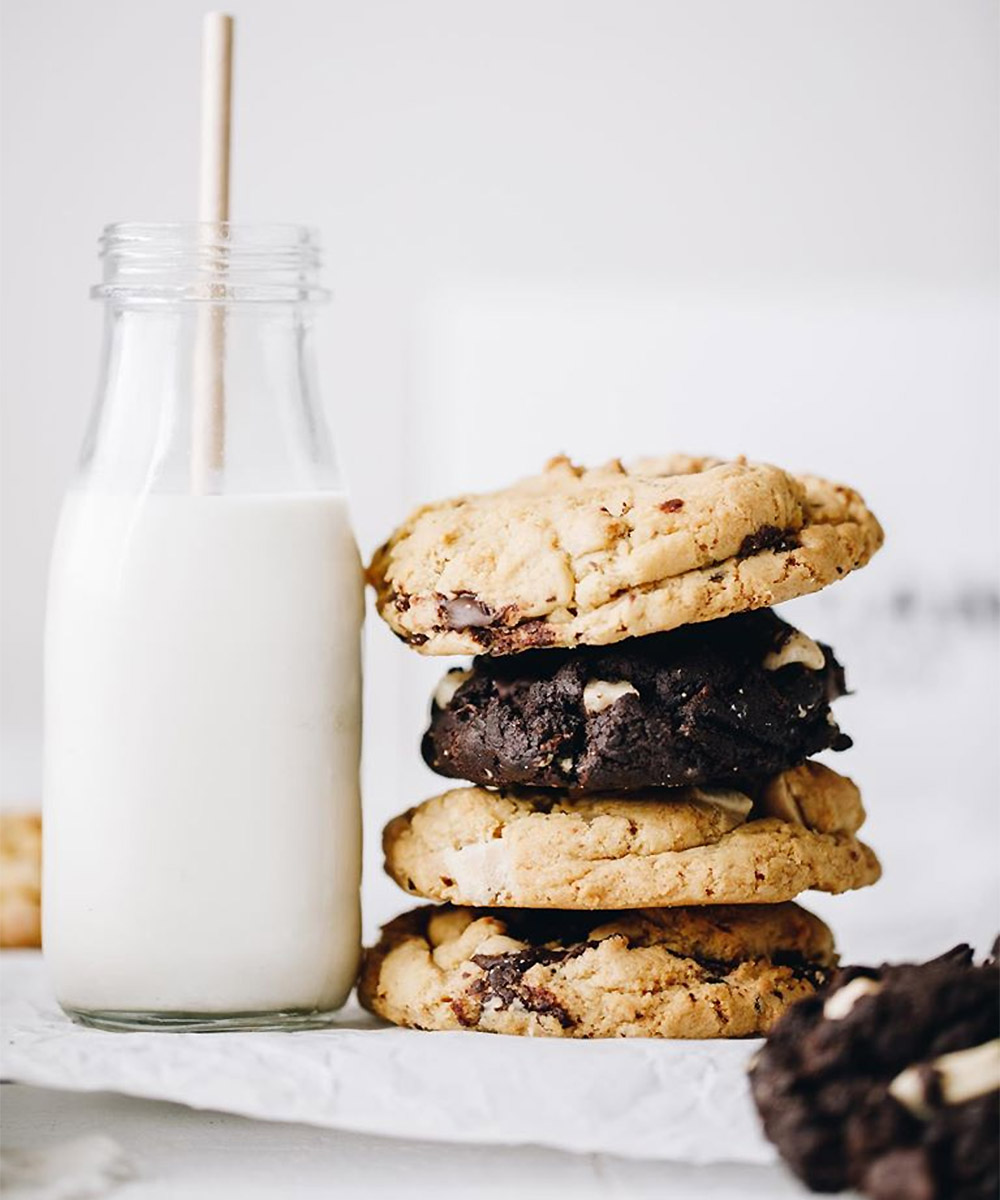 The Vegan Treatory
Online
Learning about these guys was a treat in itself, discovering they made cinnamon rolls was like the icing on the vegan cake. And we almost had a heart attack when we realised said rolls come in a red velvet option. However cookies are where the heart of The Vegan Treatory truly lies—theirs are more in line with the American version (thick and crispy on the outside, soft and gooey on the inside) and size-wise, definitely outweigh your average biccie. Choose from their three choc-filled mainstays or if fate is kind, one of their limited-edition creations—the latest is a gigantic apple pie cookie made from cinnamon and brown sugar cookie dough, spiced apple pie filling, and an oat crumble topping. Om nom nom.
Bestie
K' Rd
Our love for Bestie runs deep, not least because of their epic baking (which much of the time, also happens to be vegan). Check out their cabinet for beautifully-presented goodies in the form of cakes, bread and cookies, which should be enjoyed only one way—with a cup of plant-milk Eighthirty coffee.
The Raw Kitchen
CBD and online
The Raw Kitchen have a massive following, with many non-vegans amongst it (if that's not a good sign, we don't know what is). Careful not to drool as you decide between tiramisu, bounty bites and our fave—caramel slice, all dished up in a fun, two-storey setting. They also make some seriously jaw-dropping cakes, so if you have a vegan in your life who needs treating (or you simpy want to treat yourself), one of these is sure to make them very happy.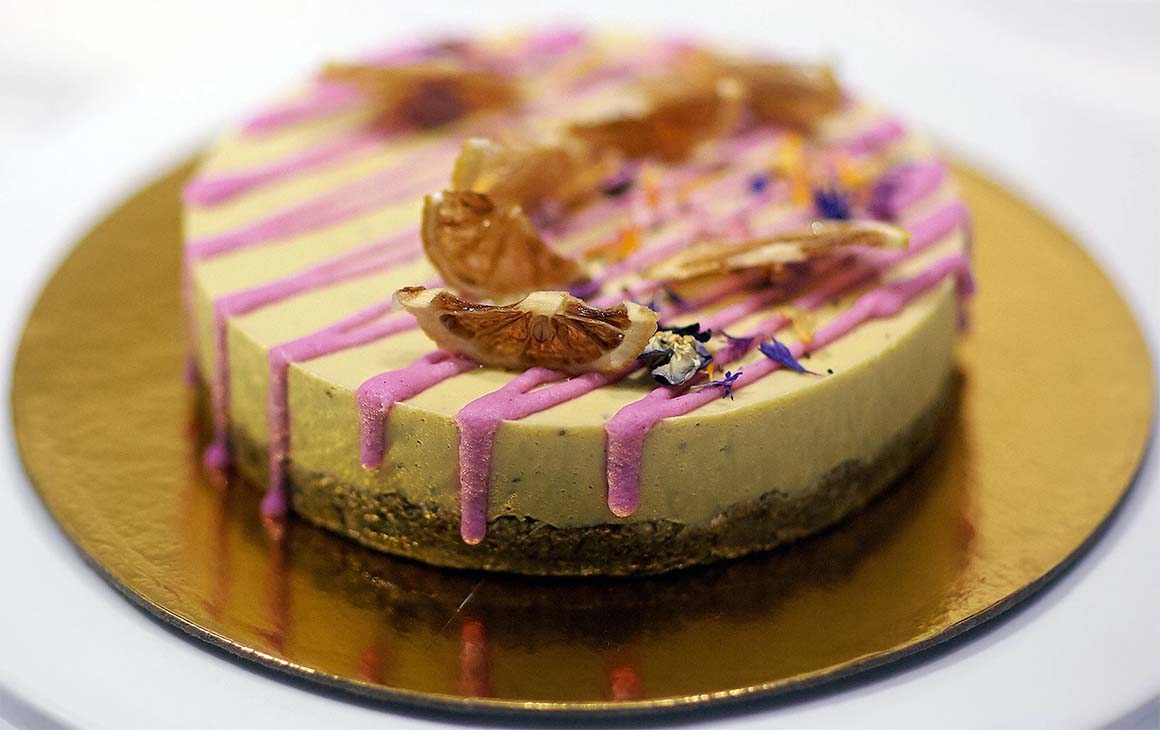 The Three Words
CBD and online
If you want cake, and you want it vegan, best check out The Three Words. They sell some of the prettiest creations on the vegan block, but we all know that means nothing unless the food actually tastes good and in this case, it DEFINITELY does. As coffee enthusiasts, it's hard for us to go past their raw tiramisu cake with mocha almond and espresso chocolate topping; however they also do chocolate, lemon chia seed, passionfruit and blueberry, matcha green tea, and raspberry and chocolate options.
Misters
CBD and online
Misters have won several awards—and a special place in many vegans' hearts—thanks to their devilishly good chocolate bars (available in flavours like coconut rough and twix), vegan brownie and other amazing treats. They also do a mean nut butter and date smoothie, or if cold drinks aren't your cup of tea, check out their hot cacao with hazelnut milk—it's legit delish.
KIND
Morningside
Be kind to yourself and head along to this popular Morningside spot, which has more than a few vegan goodies up its sleeve (as well as a beautiful fit-out in which to enjoy them). From muffins and cakes through to slices and pudding cups, KIND's treats taste just as good as their edible flower garnishes make them look. Complete your feast with a yummy 'plant latte'.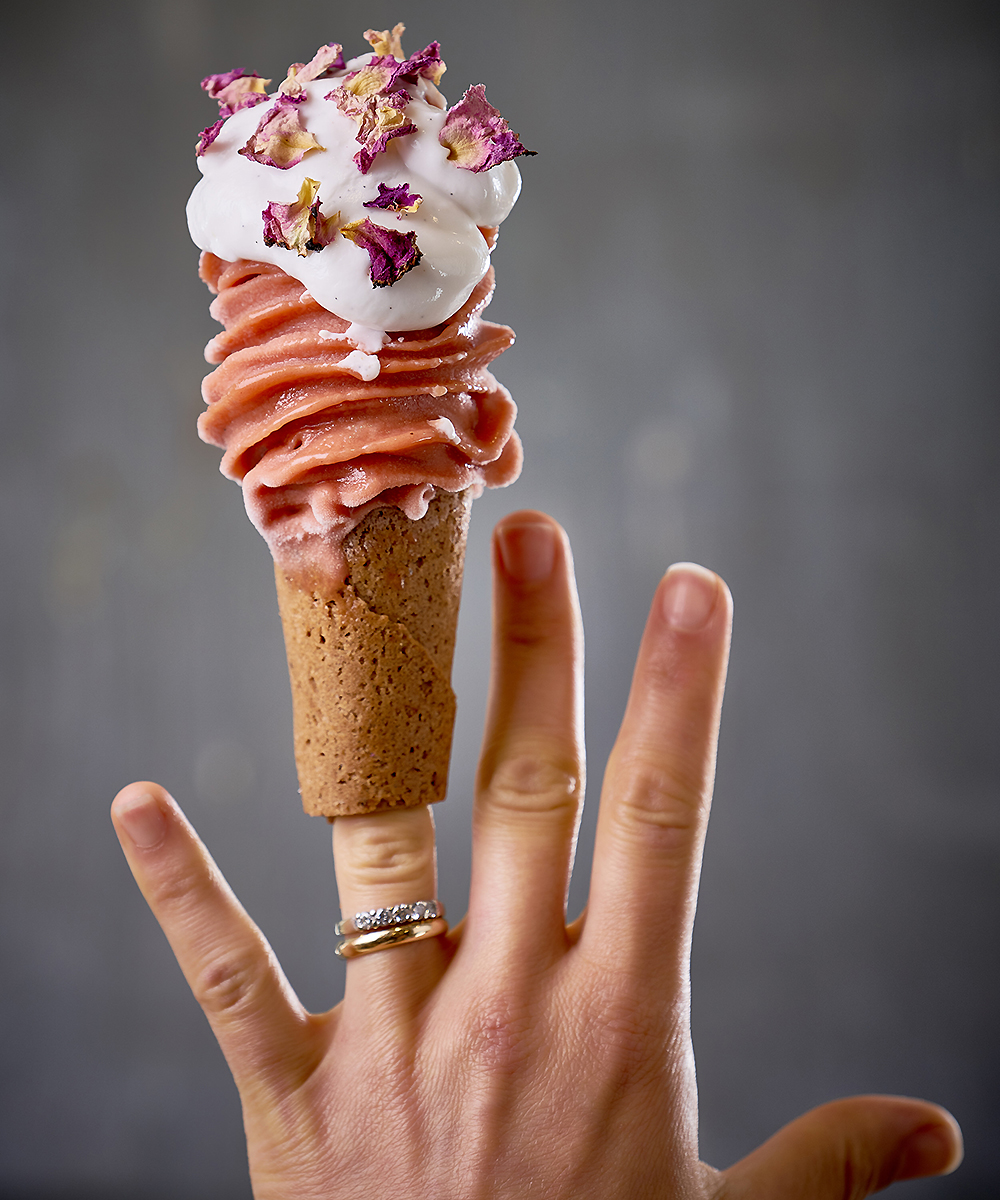 Giapo
CBD
Creating gelato without real cream might seem like an impossible feat but somehow, the legends at Giapo have done it. Yes, this cult ice creamery in downtown Auckland is home to the most true-to-form version of the dessert we reckon you'll ever eat, available in drool-worthy flavours like hazelnut and chocolate, banana and macadamia, and cookies and cream. Enjoy with one of their famous add on cones—also vegan—and you've got yourself one seriously epic treat.
The Caker
K' Rd and online
If eating vegan means indulging at The Caker, then we want in. Yup, while this cult bakery isn't a strictly vegan operation, their focus on wholesome ingredients means that many of their cakes fit the vegan bill. You'll be spoilt for choice on the flavour front, with everything from lemon raspberry, espresso dark chocolate, matcha cherry, and plum lime coconut to pick from. Oh, and did we mention they also look drop dead gorgeous?
Doughnut Haus and Kookie Haus
Ranui and online
For double the vegan fun, be sure to check out these two sister companies—Doughnut Haus and Kookie Haus. Together, they sling some of the most mouthwatering treats in town (regardless of their vegan status), including sherbet fizz sourdough donuts, and novelty-flavoured biscuits loaded with creamy cookie dough. Of course, it'd only be fair to try some of both...
Had enough of the sweet stuff? Here's where to find Auckland's best vegan restaurants.
Image credit: Tart Bakery, The Vegan Treatory, The Three Words, Giapo