Luckily for all of us the summer weather is fast approaching and with it the summer sales. Cards and calendars at the ready team, because we're in for some good deals with Boxing Day and New Years sales rounding out the month.
Together with Gem Visa, we've curated your summer style checklist, with the essentials to build any capsule wardrobe. We guarantee you'll be going from brunch on the beach or rooftop cocktails, to weekends away at the Mount.
Chosen for their timelessness and versatility, nab these key pieces for yourself with Gem Visa's six-month interest-free credit card when you spend $250 or more. This way you can shop your summer wardrobe now and only pay for it in winter—the dream. What's more, Gem Visa are unlocking some special December deals for their customers at select NZ stores—People Like Us, Penney and Bennett and Elle + Riley.
Bring on the linen and denim, we've got some serious shopping to do.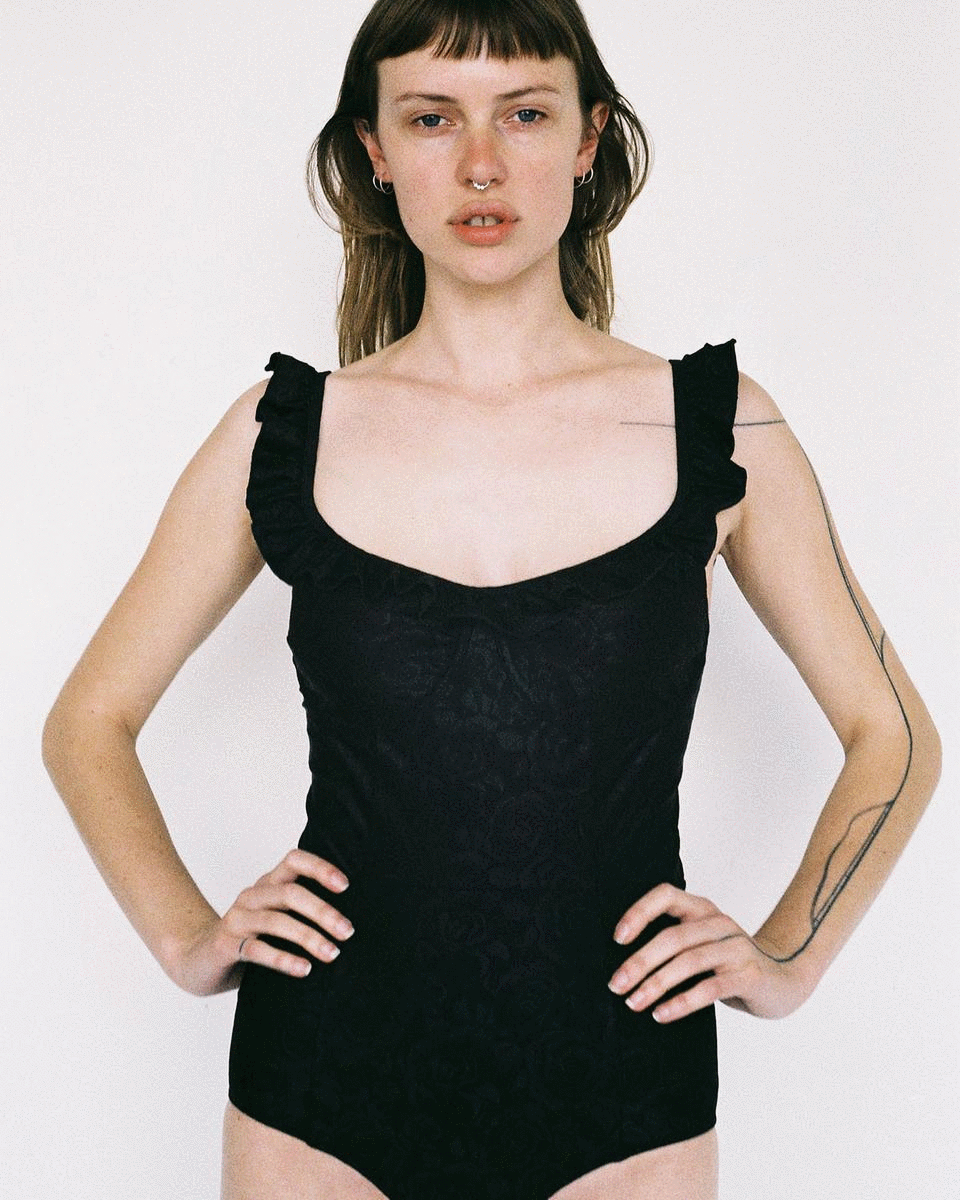 The Flattering Swimsuit
We spend August through to November working on that summer bod, now it's time to flaunt it. Choosing swimwear that complements your shape with a banging fit is the first step to success. Whether it's a one-piece or a bikini, invest in something that will flatter your figure by choosing a sturdy fabric, a colour that makes your skin sing, and details that show off what you want to show off. Think—a plunging neckline balanced by a one-piece coverage, or a ruffled bikini top paired with understated bottoms.
Lonely are our go-to for timeless, quality pieces. A lingerie brand first, they get the importance of fit, and even have a specialist on standby to answer any questions when shopping online. We're down for the ever-popular Greta collection, which features a rose patterned fabric, frills, and most importantly, support. Take your pick from the one-piece or bikini in either black or buttercup—the colour of the season. Bright and bubbly, you're sure to stand out.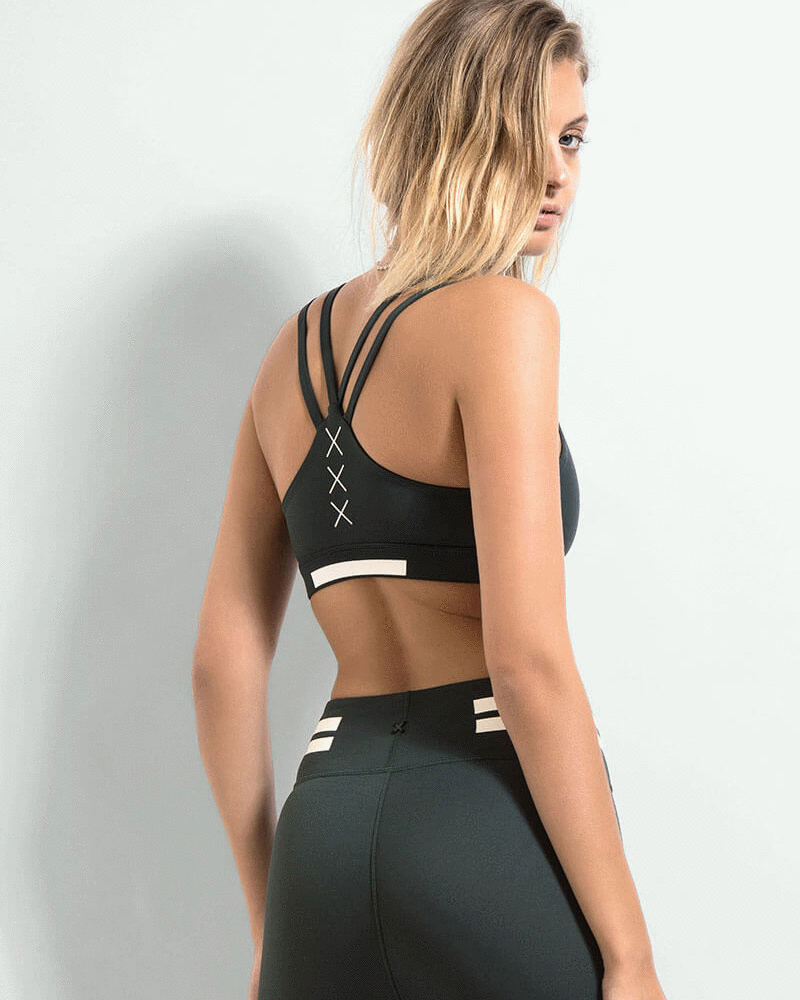 The Gym-To-Brunch Activewear
It's a well-known fact that activewear is the most versatile of outfits. From a 6am F45 class, to coffee and an eggs bene brunch, athleisure nails it every, single time. You can break these out for all your other summer activities, including dog walks on the beach or forest adventures along one of Auckland's many hiking trails.
People Like Us are the local specialists when it comes to all things athleisure. Stocking brands like Nimble and Lilybod, they've got you covered with everything from the latest legging prints, to matching crop tops. We're loving this forest green number by First Base, made with eco-friendly fabrics, it nails the comfy and on trend brief. Throw on a jacket and you are good to go brunching.
Together with Gem Visa, we're unlocking a special deal for their customers with People Like Us. Satisfy your summer activewear needs with 10% off when using the code GEMVISA10.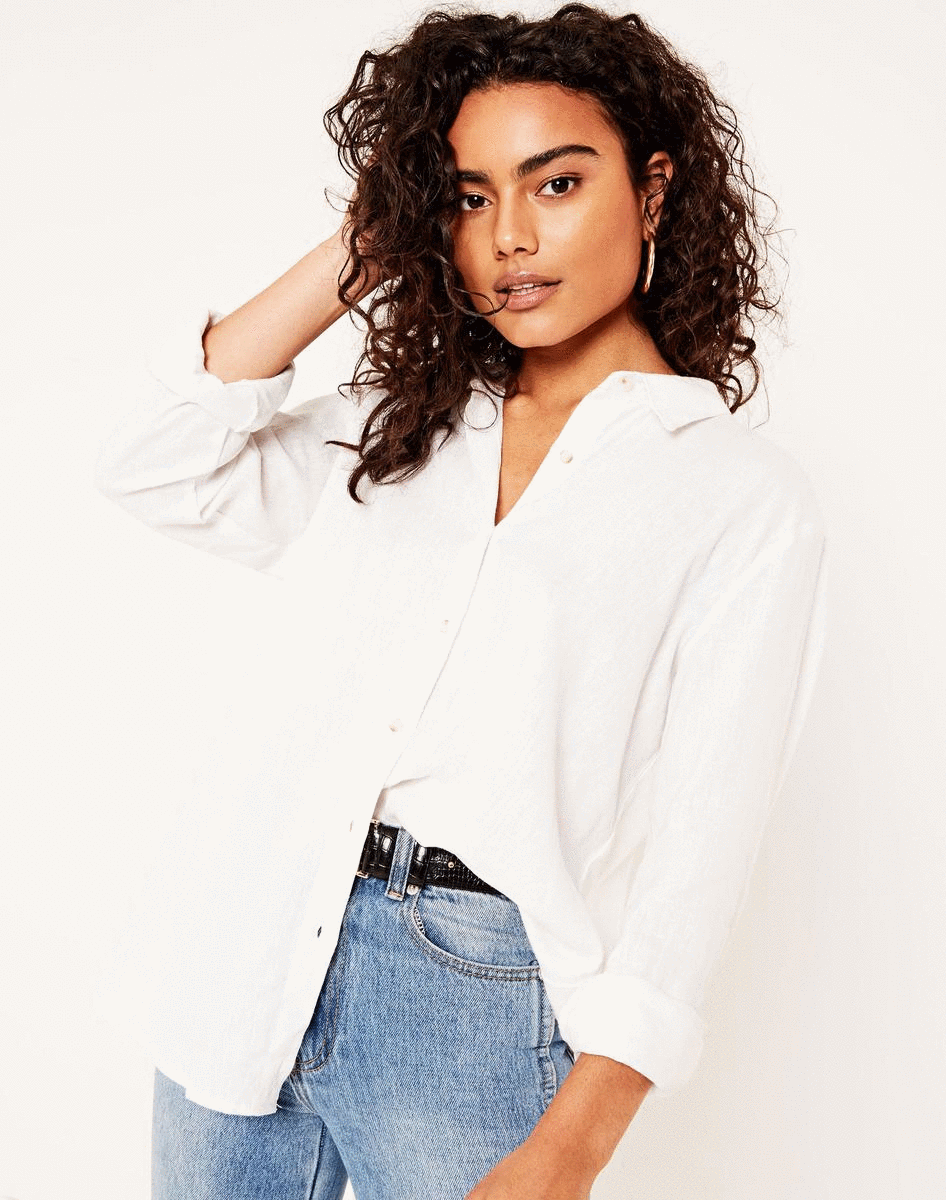 The White Linen Shirt
Taking this wardrobe staple from winter to summer requires one simple change — fabric. There's a reason linen is loved by jetsetters yachting off the Mediterranean coast, and that comes down to it being both breathable and durable, keeping you cool in the heat. And let's not forget the versatility of a classic shirt—wear it tied up with high waisted shorts, open with a swimsuit or tucked loosely into boyfriend jeans.
Glassons have got you covered for linen everything (literally—browse their site and you'll get the picture). Their Linen Blend Shirt combines the breathability of linen with the softness of viscose, making for that effortlessly cool slouchy look. All that's left now is to pop on some denim shorts, pour a prosecco and sit back on your yacht—real or imaginary, no judgement.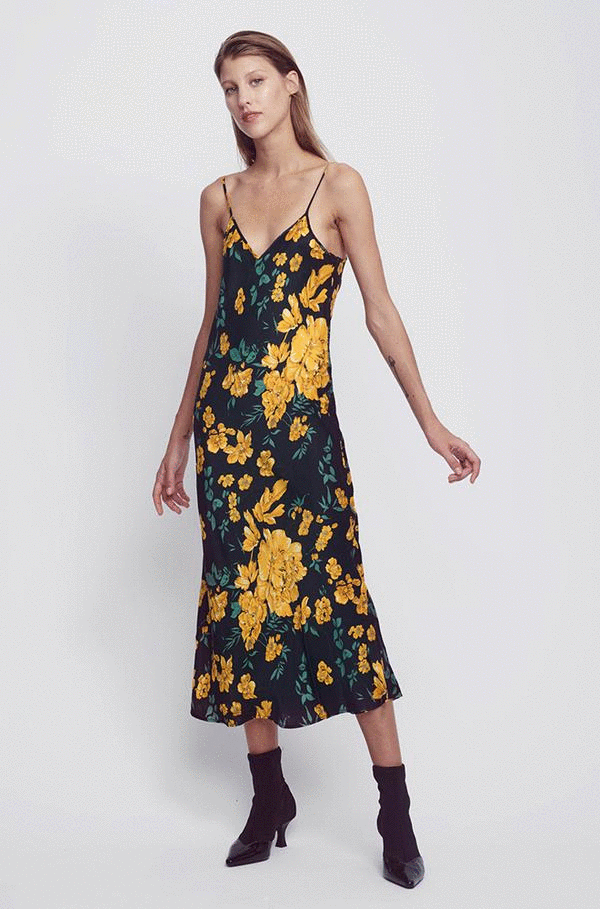 The Transeasonal Silk Slip
Kate Moss made the silk slip dress an icon of the 90s and kids, it's back and here to stay. Now a common wardrobe staple, this piece definitely has more staying power than the return of glitter jelly shoes or bell bottom jeans. We love the versatility of a silk slip—pop it over a white tee and team it with sneakers for lunch or dress it up with heels and a leather jacket for dinner.
Australian label Silk Laundry are the queens of this beautiful fabric. Having nailed the cut and fit, they release a curated selection of colours each season. This tobacco number will have you sorted through the warmer months, nailing the bohemian earthy tones we saw on the runways of Paris and New York earlier this year. Alternatively, go for this floral piece—a stand out at any event this summer.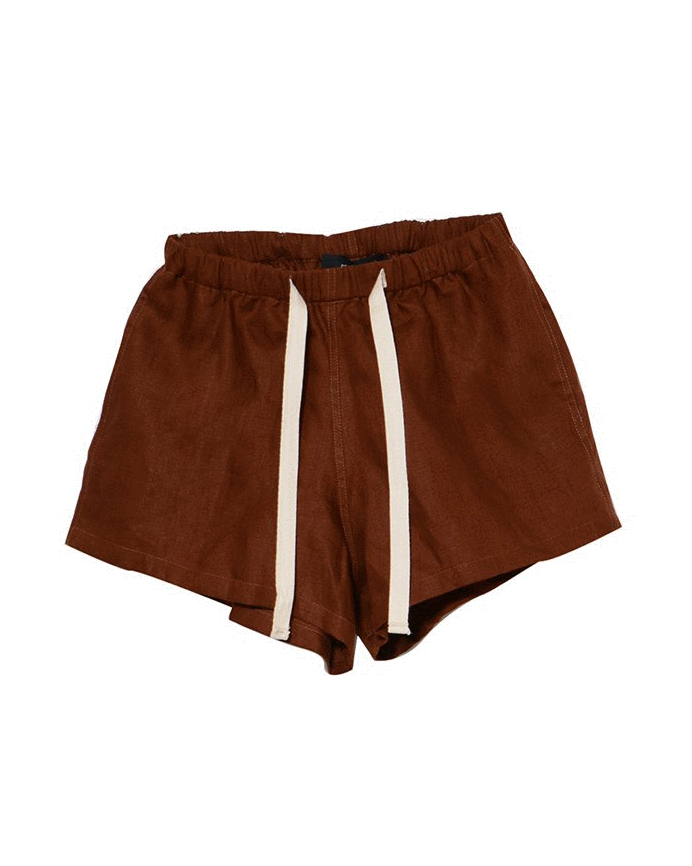 The Breathable Pyjamas
Tossing and turning in the peak of summer heat is not an ideal night's sleep. That's why an absolute essential is a classic pair of linen or cotton pyjamas. You're looking for a fabric that's breathable but equally soft, not an easy find.
We've got our eyes on this cute shorts and shirt pair by Kiwi brand Penney and Bennett. The foal colour gives us festive feelings, and we think these will make the perfect Christmas morning pyjamas. While you're popping these in your cart, don't forget to check out the rest of their lifestyle range for some Christmas present ideas (self-gifting included).
Together with Gem Visa, we're unlocking a special deal for their customers with Penney and Bennett. Grab some gifts for yourself or others with 10% off when using the code GEMVISA18.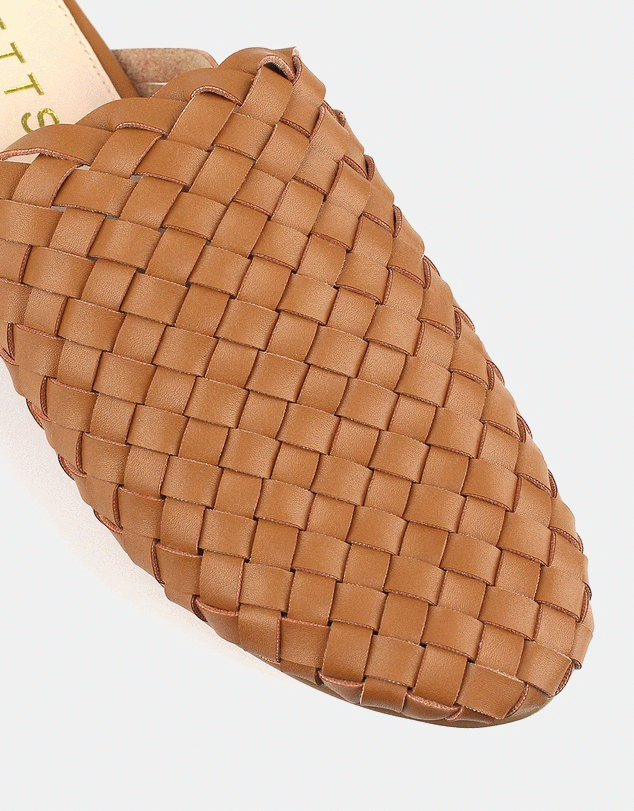 The Woven Loafer
The loafer is well and truly a staple thanks to the queens at Gucci and their coveted black buckle slip-on number. But when it comes to summer, we've been lacking choice in the loafer department. This woven leather update has caught our eyes for two reasons—style and comfort.
Coming in a selection of colours, the Betts Woven Leather Loafers are the perfect pair to slip on when you're heading out. Pick up the nude or tan for a daytime look, or pair the black with that slip dress we mentioned earlier for a chic evening on the town.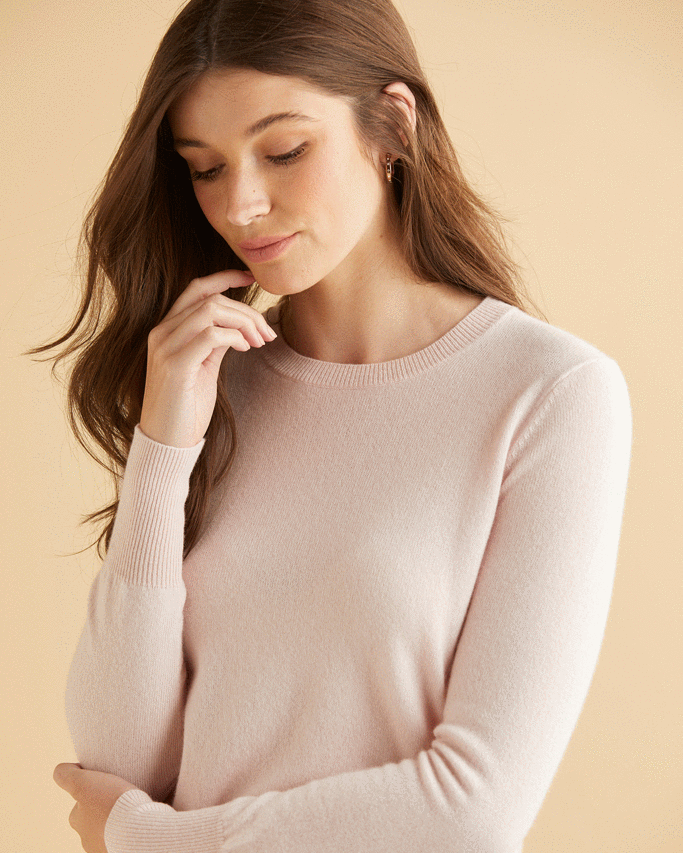 The Lightweight Pullover
In summer you still need a quality pullover for when the evening chill settles in. This key piece needs to be light enough to lug around and breathable. We're talking something that can take you from a fish and chips dinner on the beach to a rooftop cocktail gathering.
Our pick comes from local cashmere specialists, Elle + Riley. Designed in New Zealand, their luxury pieces are created to see you through several seasons. What's more, this super soft fabric can ride solo in summer, or be used as a layering piece in the cooler seasons. Check out their Carla Cashmere Crew, which comes in a set of neutral colours to suit your preference.
Together with Gem Visa, we're unlocking a special deal for their customers at Elle + Riley. Snag 10% off on any of their luxurious cashmere pieces in store when shopping with your Gem Visa credit card.
The Denim Everything
What's summer without denim? Exactly. Denim jackets, skirts, shorts and boyfriend jeans are an absolute staple for any warm weather wardrobe. Denim gives off that effortless summer look that's about to be filling up all of our feeds. Pair a jacket with a floral dress for a morning at the markets, or boyfriend jeans with sneakers for that BBQ with friends.
With Zara now offering online shopping in NZ, it's our go-to for denim everything. No more trekking out to Sylvia Park, you can now have your fashion fix delivered to your desk (your colleagues won't judge, promise). We're particularly into this light wash pinafore for its layering abilities—just chuck a cute bralette on underneath and you're sorted for Rhythm & Vines. Alternatively, pick up this distressed denim jacket for a classic with a twist.
Editor's Note: This article was produced in partnership with Gem Visa. Note that terms and conditions apply for the exclusive retailer deals. To find out more about who we work with (and why), read our editorial policy here.