Do you feel like your skin needs extra love in winter? From dryness to breakouts, winter can make your skin crazy. The solution? Change up your skincare routine. Here's what to do differently in winter, and which products we think make all the difference.
1. Wash Your Face With Cleansing Oils Instead Of Classic Cleansers
Cleansing oils are a super nourishing way to clean your face and remove makeup at the end of the day. Unlike normal soapy cleansers, cleansing oils bind to impurities and oil in your makeup, and lift them away from your skin. When you wash them off, they leave your skin baby soft.
When looking for a cleansing oil, make sure it includes oil with balanced weight, so it can deeply cleanse, but won't penetrate the lower levels of your skin and cause breakouts. Here are a few tips:
Cleansing oils including a bit of castor oil are great. It helps breakdown waterproof makeup and long-lasting lipstick.
Avoid cleansing oils containing fast-absorbing oils like fractionated coconut oil as the first ingredient. It will absorb before you can wash it off; not very effective for cleansing.
Look for non-comedogenic oil ingredients. This means they won't clog pores. Olive oil should be avoided at all costs (but olive-derived squalane is safe and super hydrating.)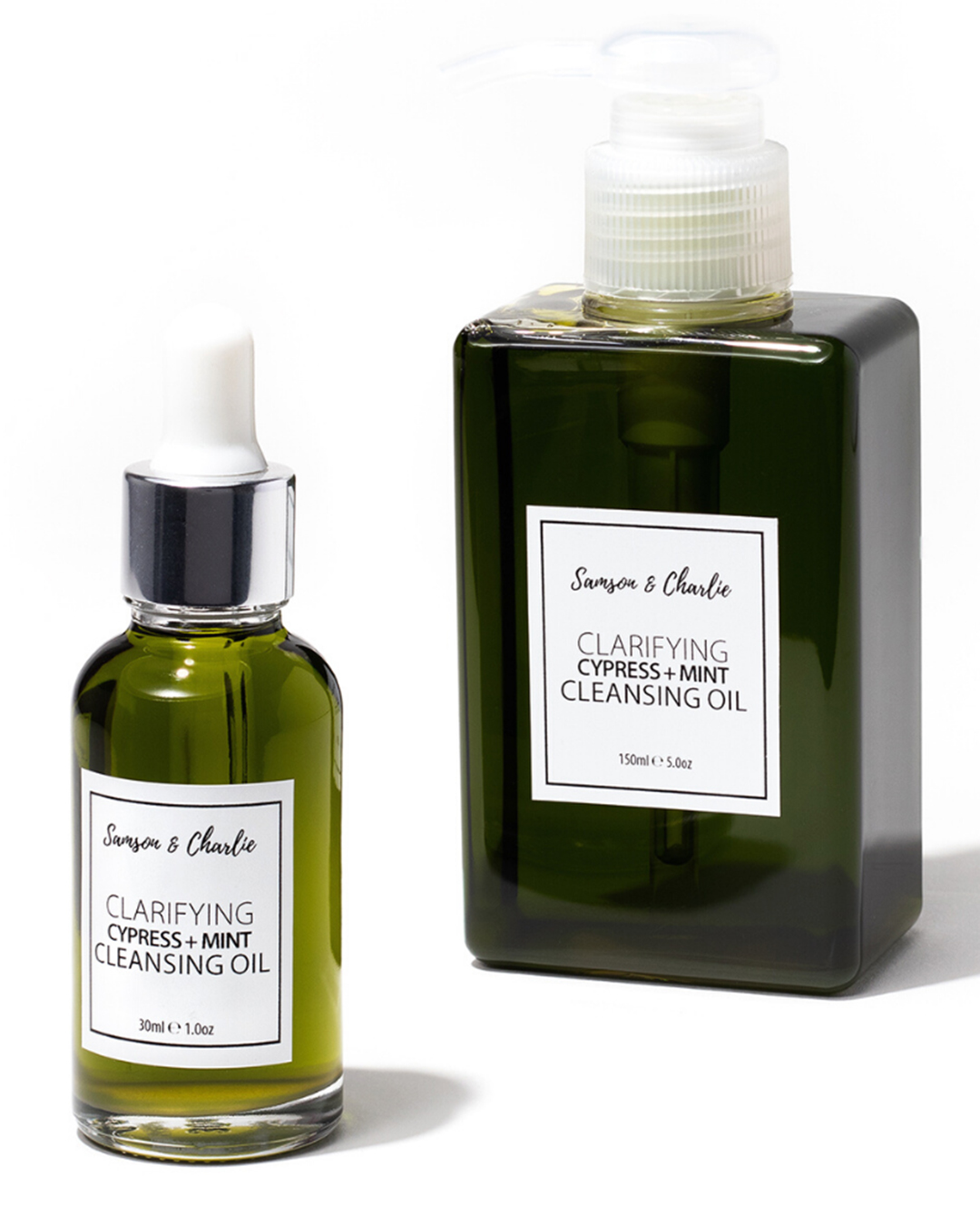 Our top picks
Samson & Charlie Clarifying Cypress + Mint Cleansing Oil $49.95—150mls
Tailor Oil Cleanse // Cleanse + Make Up Remover $39—100mls
2. Use Serums Every Night
You know your skin cells regenerate faster overnight, so it's time to speed up the process. There's nothing more nourishing than a deeply penetrating serum, preferably with plumping hyaluronic acid and niacinamide (B3).
Niacinamide is the new buzzy ingredient as it does pretty much everything for your skin. It fights ageing, pigmentation, inflammation, and boosts skin-strengthening ceramides. Amazing right? When looking for a serum, look for one that absorbs quickly, so you can moisturise over the top before bed. Dermalogica have also just released a retinol and salicylic acid compound together in one soothing oil, combating breakouts and fine lines at once.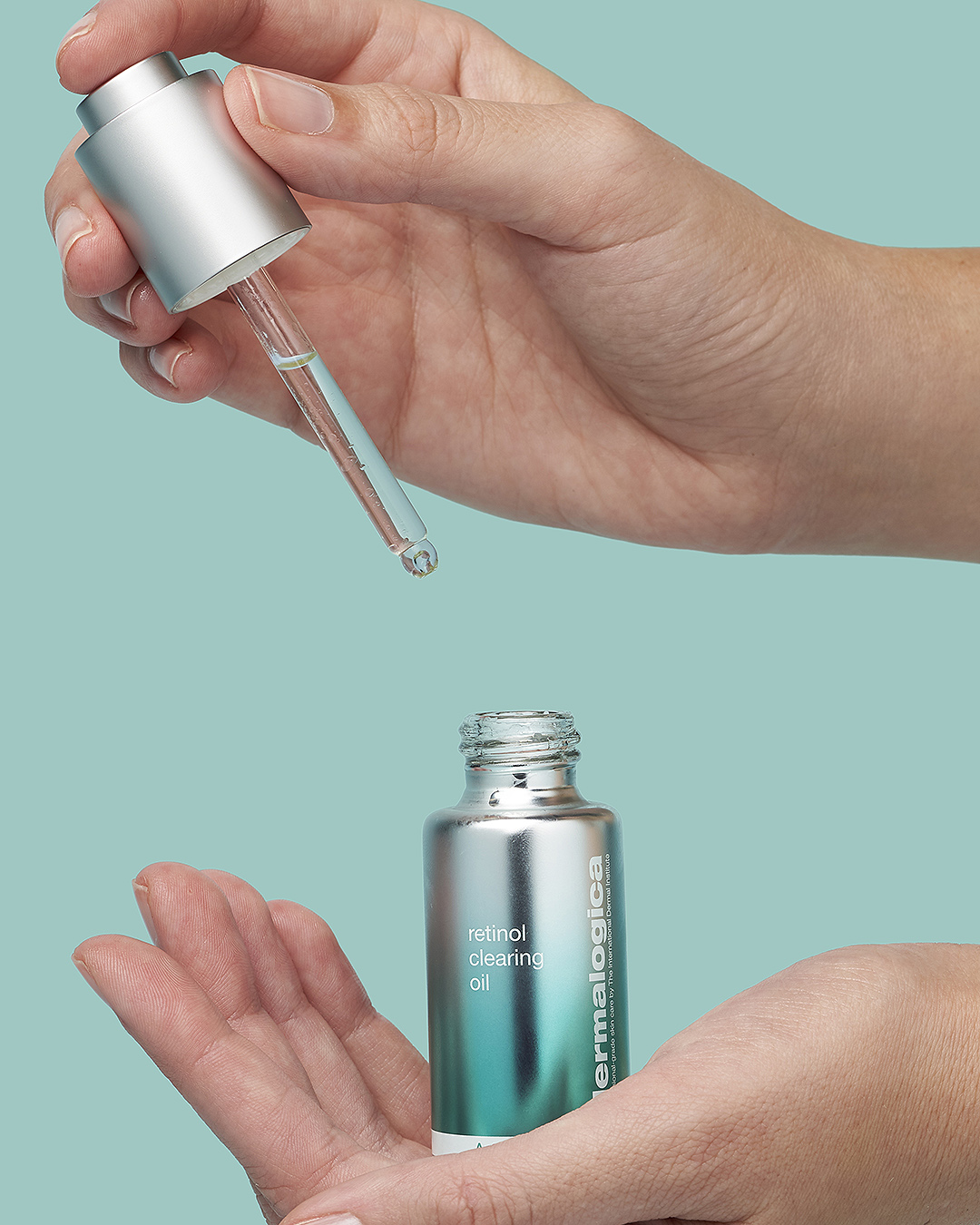 Our top picks
Samson & Charlie Hydrating Watermelon B3+B5 Facial Serum $49.95 —30mls
Dermalogica Retinol Clearing Oil $151—30mls
3. Care For Your Kisser
Does your skincare routine include lip love at night? Most people forget about their pout, but your unique lips need tons of moisture in winter. From frigid winter wind to constant rubbing on your coat collar, your lips take a beating in the winter months. Not only does hydration feel great on your lips, but it also helps them look plumper and rounder too. While lip balm is great for daytime, look for something with extra hydration at night.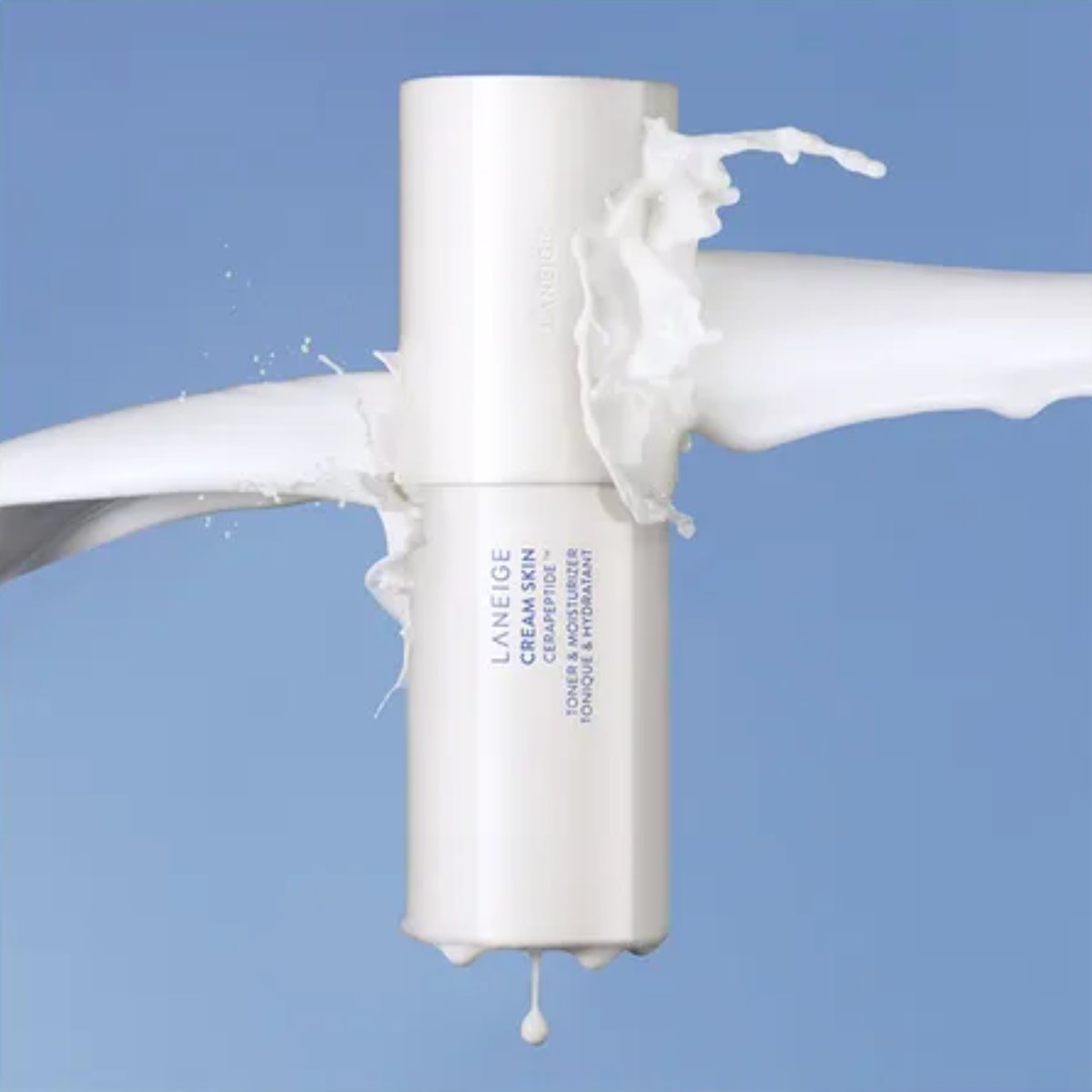 Our top picks
Laneige Lip Sleeping Mask $30—20g
Frankie Apothecary Lip Therapy $17—10ml
4. Use A Face Oil And A Moisturiser Daily (And No—Face Oils Won't Make You Break Out)
Dehydration in winter starts deep down in your skin, and slapping on a quick layer of moisturiser before your makeup just isn't enough. Combine products for ultra hydration, and you'll get rid of the dull and tired winter look.
After you cleanse, apply a non-comedogenic (non-pore-clogging) face oil and spread it with your fingertips. Don't let the dropper touch your face as this can spread bacteria into the product.
Look for face oils with antibacterial ingredients if you're prone to breakouts.
If you're finding your face oil isn't absorbing, try exfoliating and toning first. If it still won't absorb, it's time for a new one. Not all face oils are designed equally, and great quality versions should absorb fairly fast.
To create a luscious moment of self-care, use a crystal facial roller or gua sha to spread your face oil. You'll boost your circulation and it feels oh so nice.
Next, dab moisturiser over your skin and massage until it absorbs. Then you're ready to apply your makeup. With these two deep layers of hydration, your skin is better able to manage the drying effects of heating and icy wind throughout the day.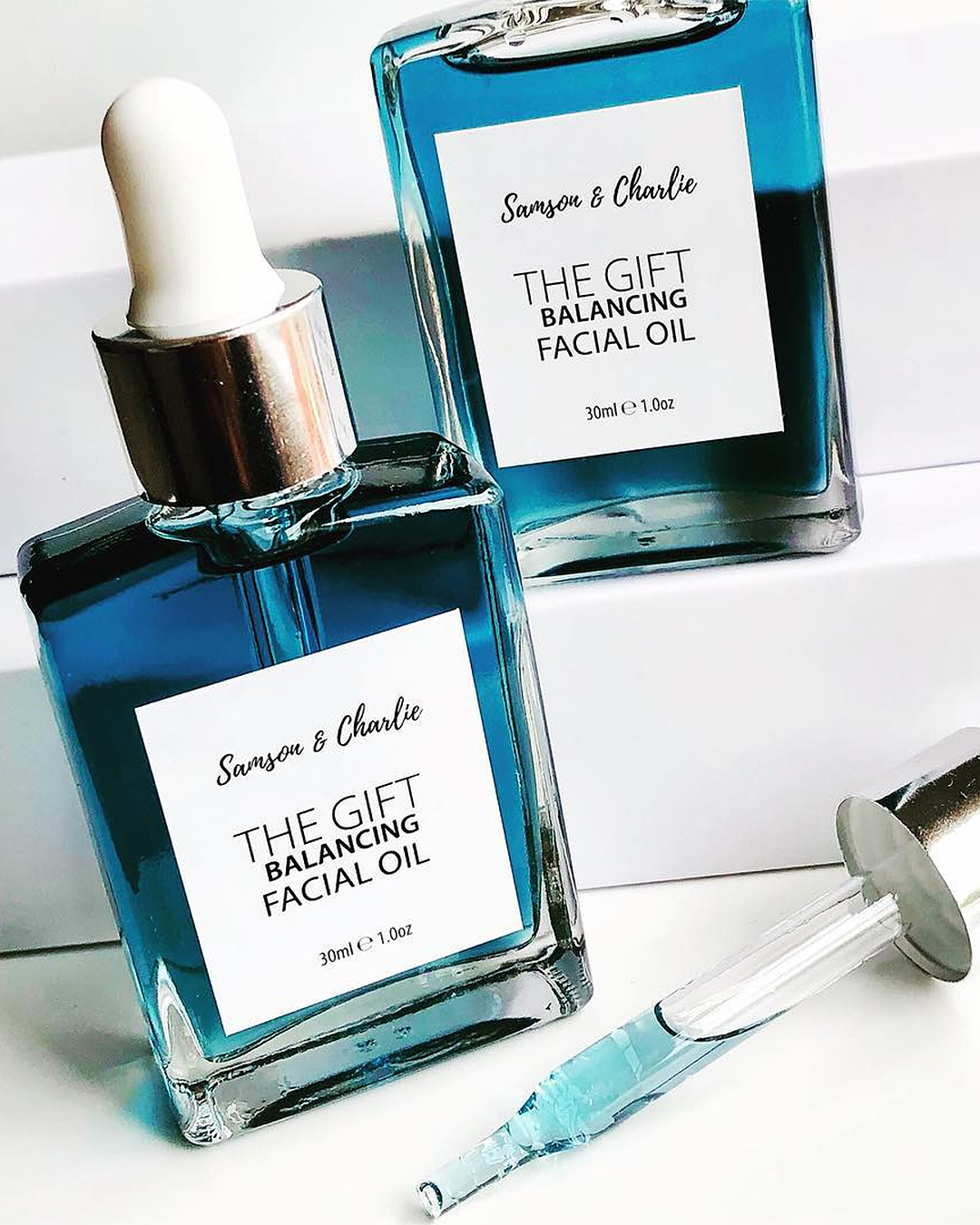 Our top picks
Samson & Charlie The Gift Blue Tansy Balancing Facial Oil $64.00—30mls
Tailor renew // Probiotic Serum $69—30mls
5. Give Your Peepers Some Love
The sensitive skin around your eyes dries out easily, and it's the first thing people notice when they look at your face. Dryness in winter directly affects the delicate eye area, but drinking gallons of water isn't enough to combat this dehydration. Lather on a deeply hydrating eye cream at night, and you'll wake up with brighter peepers, giving you a more engaged, energetic look.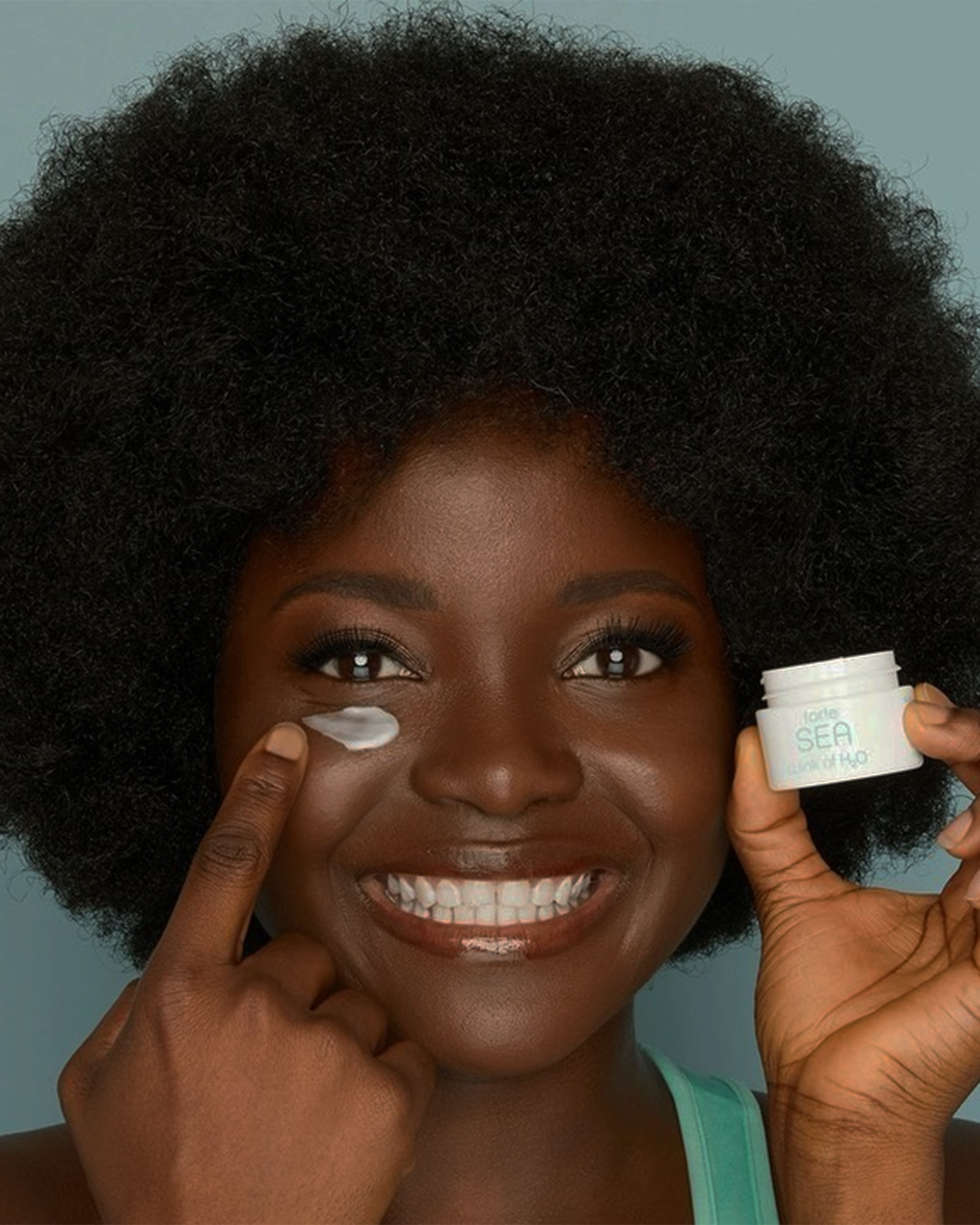 Our top picks
Tarte, Sea, Wink H20 Vegan Collagen Eye Cream $68—15g
Dermalogica Biolumin-C Eye Serum $136—15ml
Winter plays havoc with your skin, but it doesn't have to when you change up your routine. Mix it up and invest in some deeply hydrating products, and layer on that moisture. Your skin will look brighter, healthier and you'll restore that glow you thought you left back in January.
Constantly breaking out? Get your hands on this new holy grail skincare kit made especially for acne-prone skin.
Editor's note: Urban List editors independently select and write about stuff we love and think you'll like too. Urban List has affiliate partnerships, so we may get revenue from your purchase.
Image credit: Joe Yates, Samson & Charlie, Dermalogica, Laneige, Samson & Charlie, Tarte