Where better to celebrate a birthday, the office Christmas party, an engagement or your first successful parallel parking attempt than at one of Perth's best private dining rooms?
We've tracked down the finest selection for you to sample. From boujee innercity rooms tucked away in heritage halls to quiet garden spaces, here are the best private dining rooms in Perth to book for your next special occasion.
Wildflower
Perth
For the most special of all special occasions, you'll wanna float above the city in Wildflower's intimate 20-seater private dining space within The State Buildings. It'll set you back a pretty penny, but the first class service, unbeatable views, and jaw-dropping set menu revolving around the indigenous ethos of six seasons is one hundred percent worth it.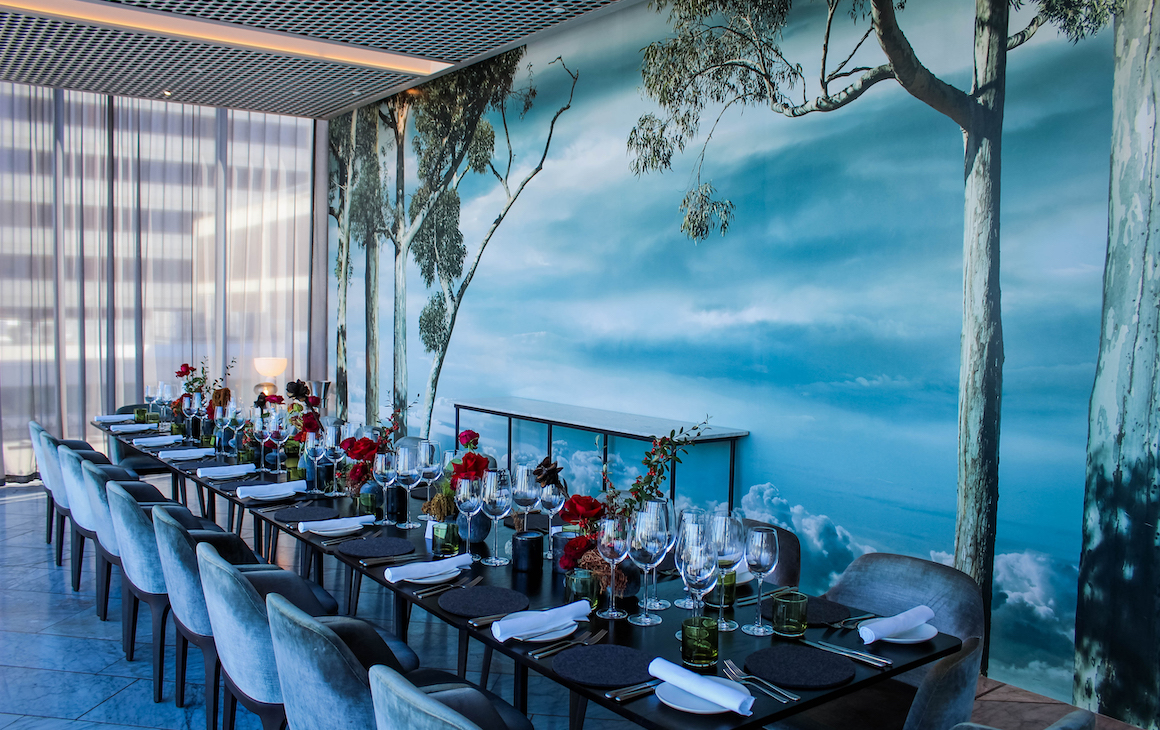 Heritage Wine Bar
Perth
Heritage Wine Bar offers an intimate wood-panelled private dining room perfect for almost any work or social occasion. The fact you can pop down to prohibition style basement bar Bobeche for an after dinner nightcap is really just the cherry on top.
Long Chim
Perth
Keeping on the State Buildings train (you'll see a few of their rooms in this list), we have Long Chim. Tucked in a vaulted cellar beneath the heritage complex, the vibrant underground eatery does the most amazing Thai street food in an elevated energetic setting inspired by the streets of Bangkok.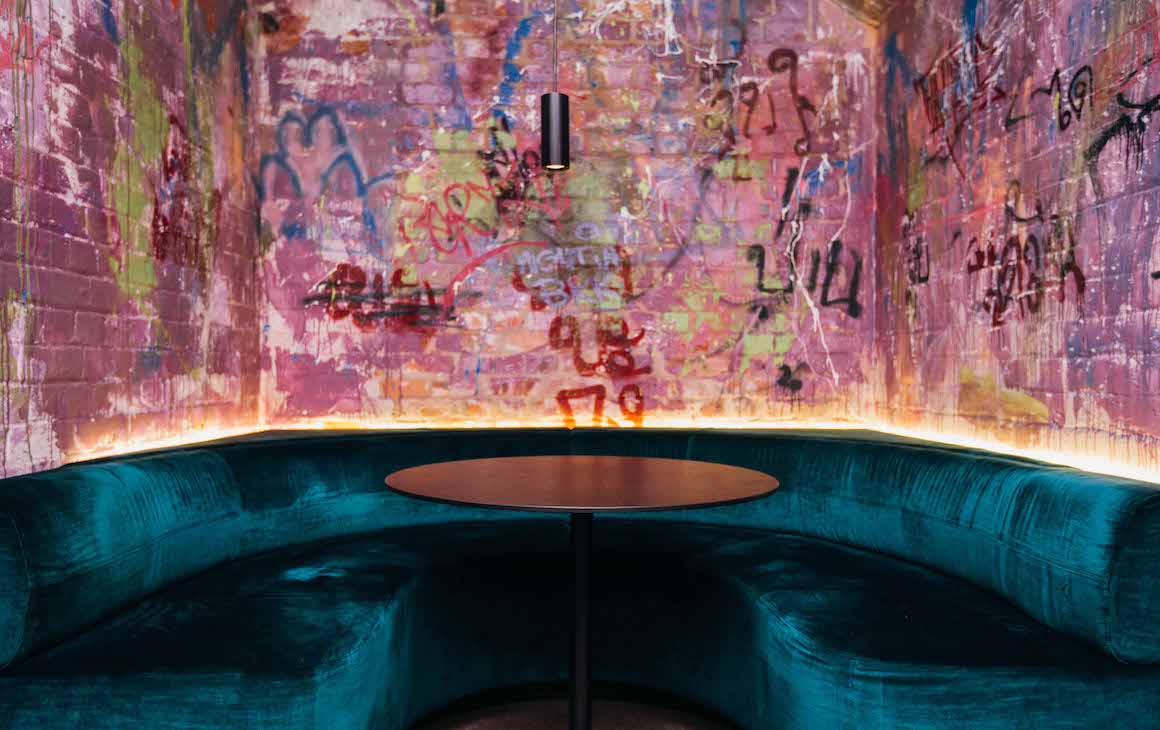 Garum
Perth
Brought to us by restauranteur Guy Grossi, Garum's large scale, rustic Roman restaurant at Hibernian Place has two private dining rooms to choose from—one underneath the venue and completely private and another in an alcove just off the main restaurant.
Fleur
Perth
Seating 12, fleur's beautifully intimate private dining room inside The Royal Hotel is perfect for an elegant long lunch or candlelit dinner with your closest companions. The decadent French-inspired menu is beyond delicious and we reckon it tastes even better when delivered by your own personal waiter to your red marble table. Once you're done being fancy though, it's good to know you have complimentary access to the exclusive karaoke room.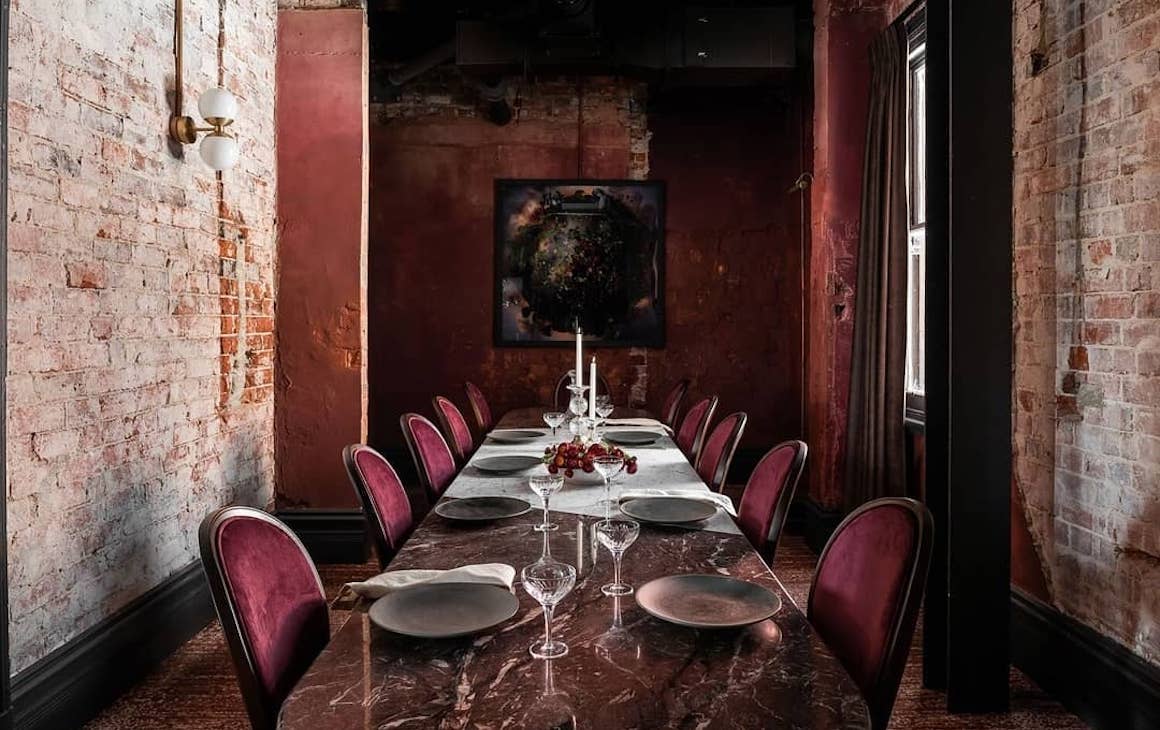 Balthazar
Perth
Situated beneath the beautiful art deco Lawson apartment building in Perth, Balthazar is pretty iconic. Their swanky private Wine Room is set within the main restaurant so you can soak up the atmosphere, with glass doors and your own speakers so it still feels private.
Santini Bar & Grill
Perth
Hidden behind an emerald-hued floor to ceiling curtain, Santini's semi-private dining room feels kinda like stepping inside an artist's mind, with bright geometric details and vibrant jewel tones everywhere you look. The lavish decor pairs perfectly with their glorious upmarket Italian menu that'll leave your group grinning from ear to ear.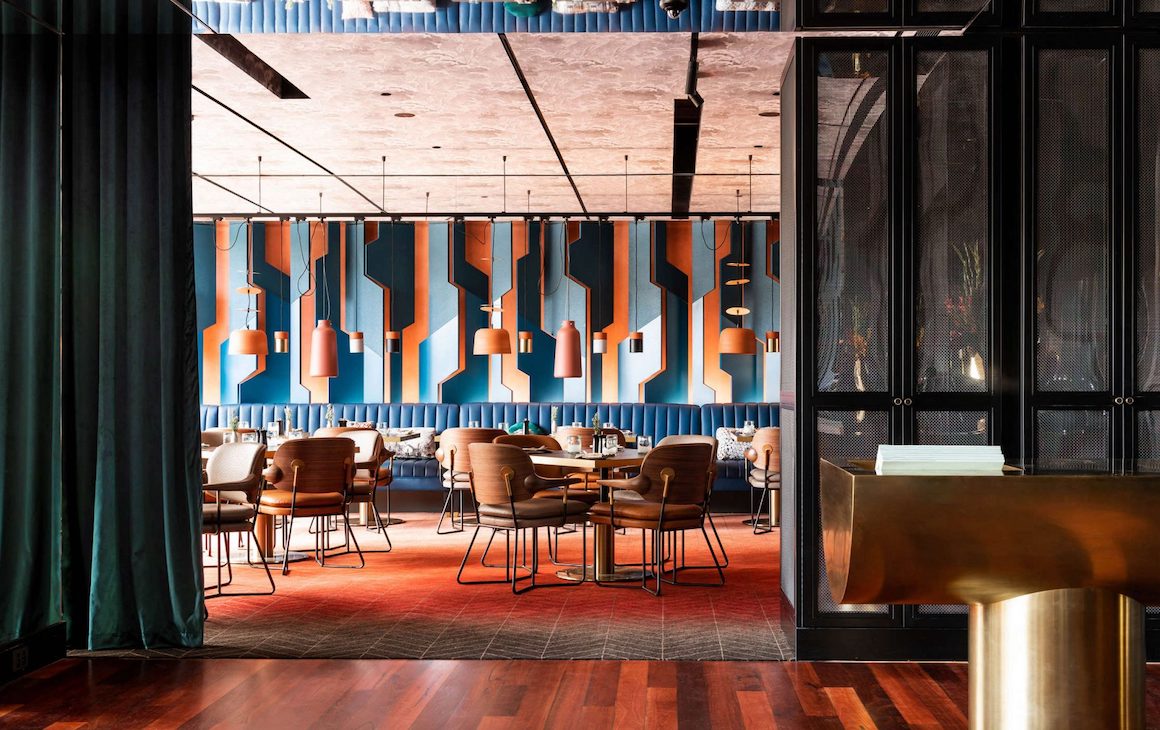 The Flour Factory
Perth
You may have popped into The Flour Factory for a gin or two, but did you know it's also got a secret rooftop sitting above a bustling bar and restaurant? Yep, book The Sherry and you'll have your very own open-air courtyard nestled amongst the city's sparkling lights.
Stables Bar
Perth
The crew at Stables Bar in Perth sure know how to set the mood. Tucked away from the bustle of the main bar and restaurant, their sexy dimly lit basement bar is the perfect setting for your next intimate dining affair.
Bread in Common
Fremantle
One of the cornerstones of the Fremantle hospitality scene, Bread in Common has a private dining room for us Freo-philes. Sheltered away in the bakery next to the wood-fired oven, The Chefs Table private dining experience is a celebration of food, complete with a four to five course tasting menu and seating up to 14 people.
Post
Perth
This chic Italian osteria and bar inside the State Buildings delivers timeless sophistication wrapped up in a warm setting that's pretty hard to leave. Snag one of their two private dining rooms and keep the vino flowing as you tuck into a gourmet European feed nonna would be proud of.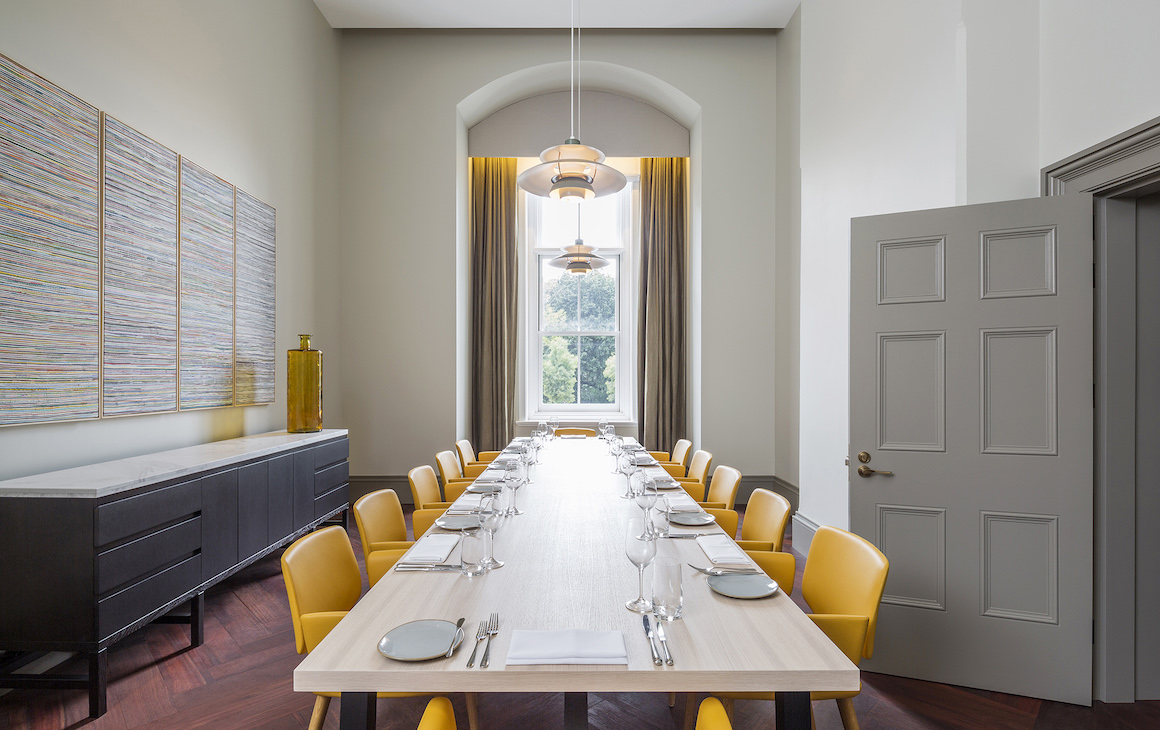 Pirate Life Perth
Perth
If you're yet to scope out Pirate Life's awesome new space, chuck it on your list for your next special do. There are two private dining rooms to choose from in this massive innercity brewpub slash restaurant—both will provide ample opportunities to gawk at the brew making in progress in between bites so cheers to that.
Nobu
Burswood
World famous modern Japanese restaurant Nobu at the opulent Crown casino hosts some of Perth's most exquisite private dining rooms, complete with their own balconies and bathrooms for absolute privacy.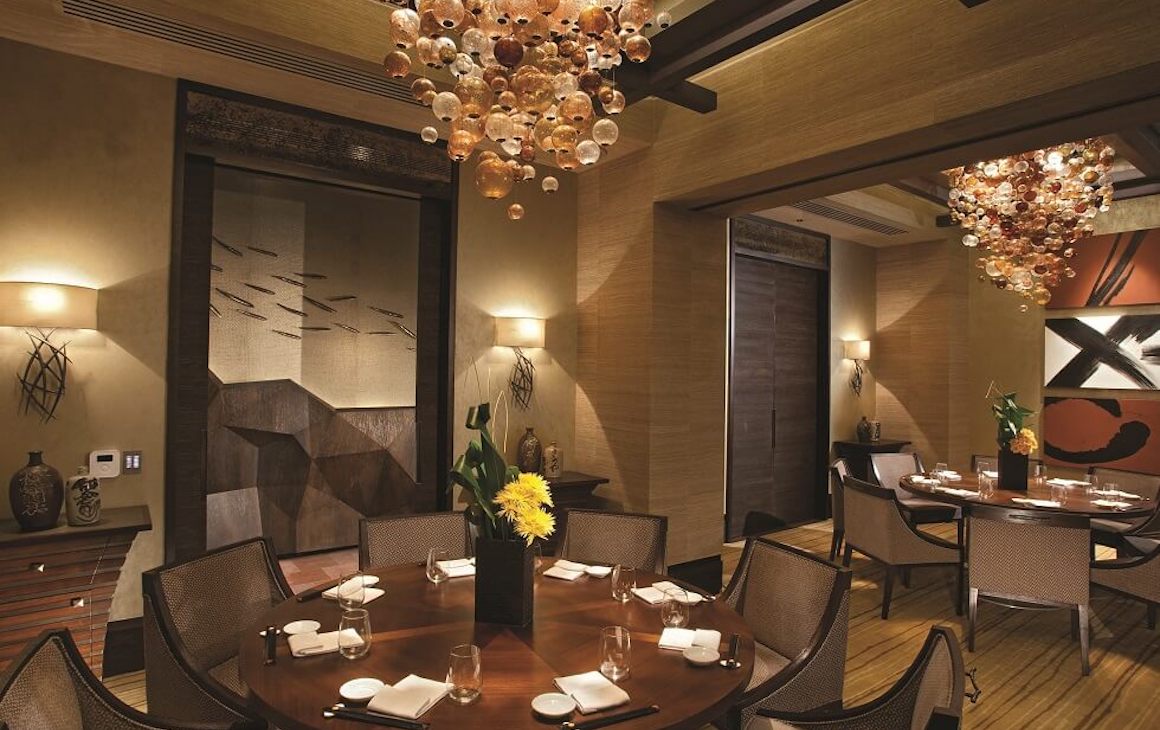 Rockpool
Burswood
Oh so extravagant and very big on wow, the two elegantly decorated private dining rooms at Rockpool are the ultimate place to feast on the most coveted steak in town. Throw on canapes on arrival and lap up the luxury.
Coogee Common
Coogee
If you want to feel like you've stepped into some gorgeous countryside farm estate, Coogee Common is for you. They have three charming rooms to accommodate anywhere from 8 to 16 guests and their set menu is packed full of produce grown and picked straight from the garden on site. Add on a garden tour before your meal to truly make the most of it.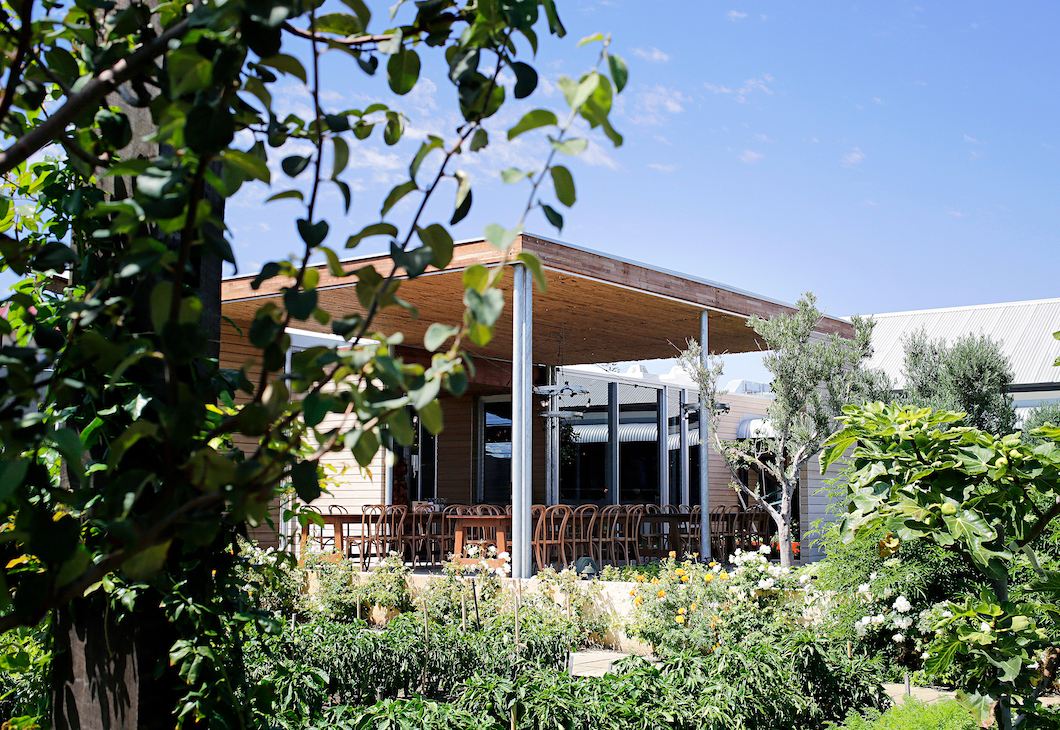 Sauma
Northbridge
Dial up the heat with an exclusive Indian feast inside Sauma's private dining room. The authentic menu is perfect for sharing with a drool-worthy selection of street eats, curries and Indian desserts to work through. Just be sure to add a round of those boozy Mumbai pani puri shots to kick the night off right.
Mayfair Lane
West Perth
Mayfair Lane is big on old world charm with straightforward tipples and hearty feeds that are just the right amount of fancy. If you've got a group of ten or less, we like the semi private chef's table inside the main dining space.
Want more? Try Perth's best restaurants.
Image credit: fleur, The State Buildings (Wildflower, Post and Long Chim), Santini Bar & Grill, Stables Bar, Nobu, Elle Borgward (Coogee Common)