The Easter long weekend is finally here, and you best believe we're counting down the minutes until we can clock off work and start tucking into chocolate bunnies and hot cross buns. Oh, and we're also excited to spend some extra quality time with our friends and family.
If you're not road-tripping north or south this long weekend, check out all of the best things to do in Perth this Easter long weekend.
Lap Up The Festive Vibes At These Easter Markets
For a serve of wholesome Easter fun, you'll see us at the Easter Twilight Market on Thursday 14 April. The event is being held at the Perth Cultural Centre in Northbridge from 4pm til 9pm and has over 80 stalls of food, drinks and live music to keep your bellies full and ears entertained. To keep the kids occupied, there will be a scavenger hunt as well as a guest appearance from everyone's favourite rabbit (sorry, Peter), the Easter Bunny. If you can't make Thursday, why not head down to Perth Makers Market on Sunday 17 April, from 9.30am til 3.30pm in Applecross? They ALSO have an Easter Bunny (we thought there was only one), face paint and 180 stalls to tick all your easter boxes.
Order All The Easter Pastries From Croff
Once you've ingested enough chocolate eggs to put Augustus Glump to shame, head to Croff Bakehouse and head down the pastry route. The easter treat-yo-self mentality is definitely welcome here, with special delights like Croissant Flavoured Macarons, Hot Cross Knots, Crème egg Cronuts and Chocolate Birds Nest Pastries. We see no choice but to waddle in for our next sweet feed.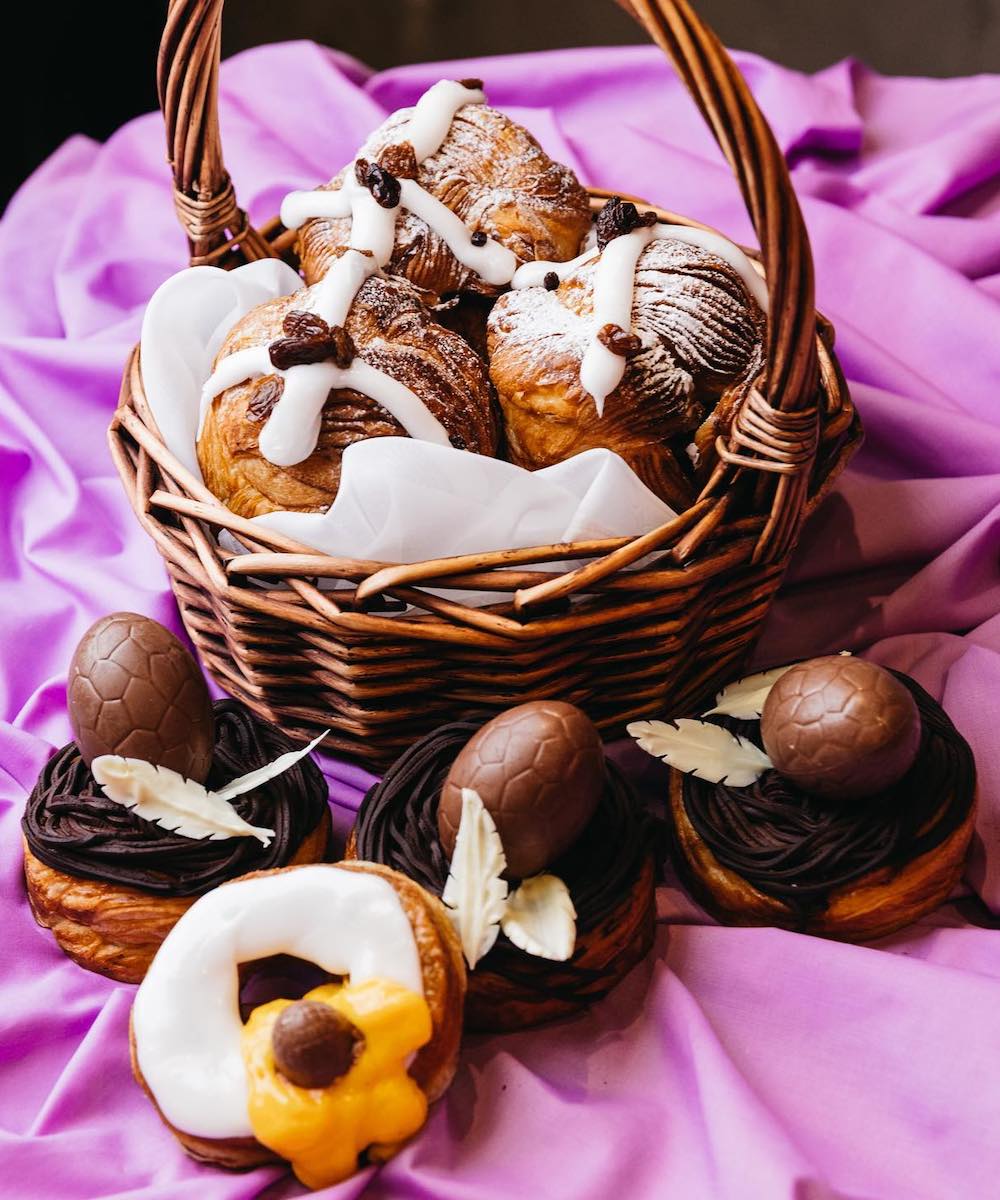 Dance Off Those Easter Choocies At Si Paradiso
Say ciao to Easter at Si Paradiso. They've gone and got a bunch of awesome shindigs lined up so head to the amphitheatre and enjoy the boppy, funky sounds of their Dj's accompanied by the best vino, cocktails, snacks and pizzas until late. We can confirm that the scientific cure to excess choccy consumption is a boogie to some disco, a slice of pizza and a glass of wine—all of which you can find here.
Hunt Down Free Drinks At The Old Synagogue's Easter Egg Hunt
Whoever said Easter egg hunts are for kids, The Old Synagogue is here to prove you wrong. Find their eggs planted around the venue for a drink on the house. This sweet surprise is running all Easter weekend long, so get in early and bring all your brain cells.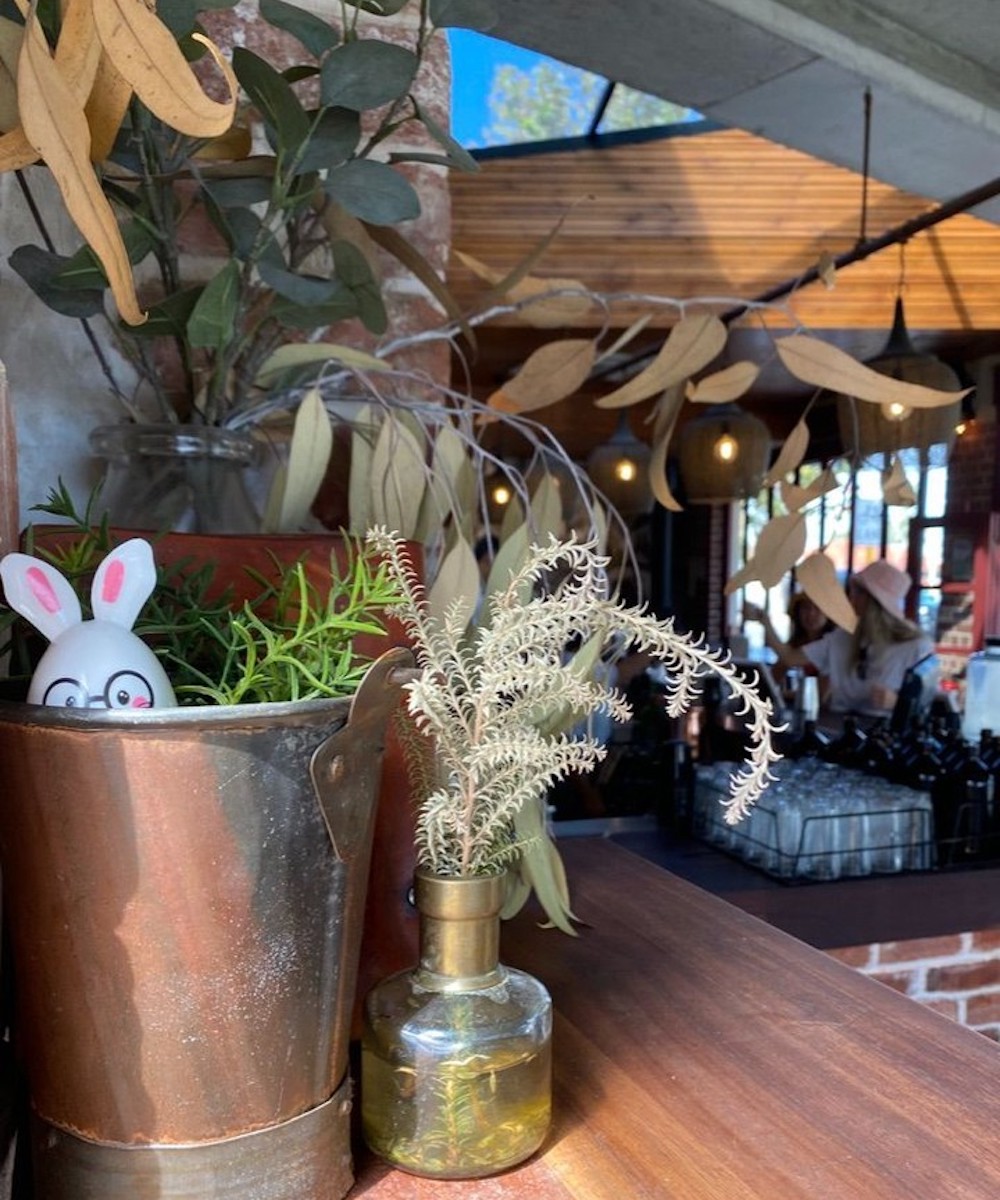 Cocktail Hop Your Way Through Perth
It's hard to say no to a novelty drink, let alone one served in an Easter egg or a choccy bunny. You can find some of our faves from the legends at Sneakers & Jeans on their appropriately named Cocktail Hop. It starts at Hadiqa, touring through The Flour Factory and Varnish On King before finishing up at Caballitos, with a juicy cocktail and some snacks at each stop, along with a few Easter surprises. Get your tickets here before we buy them all.
Sip On Eggspresso Martinis At The Aviary's Rooftop Bar
We were firm believers that espresso martinis were perfect just the way they are. This was until we tried the Eggspresso Martinis served up at The Aviary, of course. If you want the whole hog, opt for their Eggspresso experience which is a classic Eggspresso Martini, served on a flight with Gusto Gelato's espresso martini flavoured gelato, and a serve of Kahlua.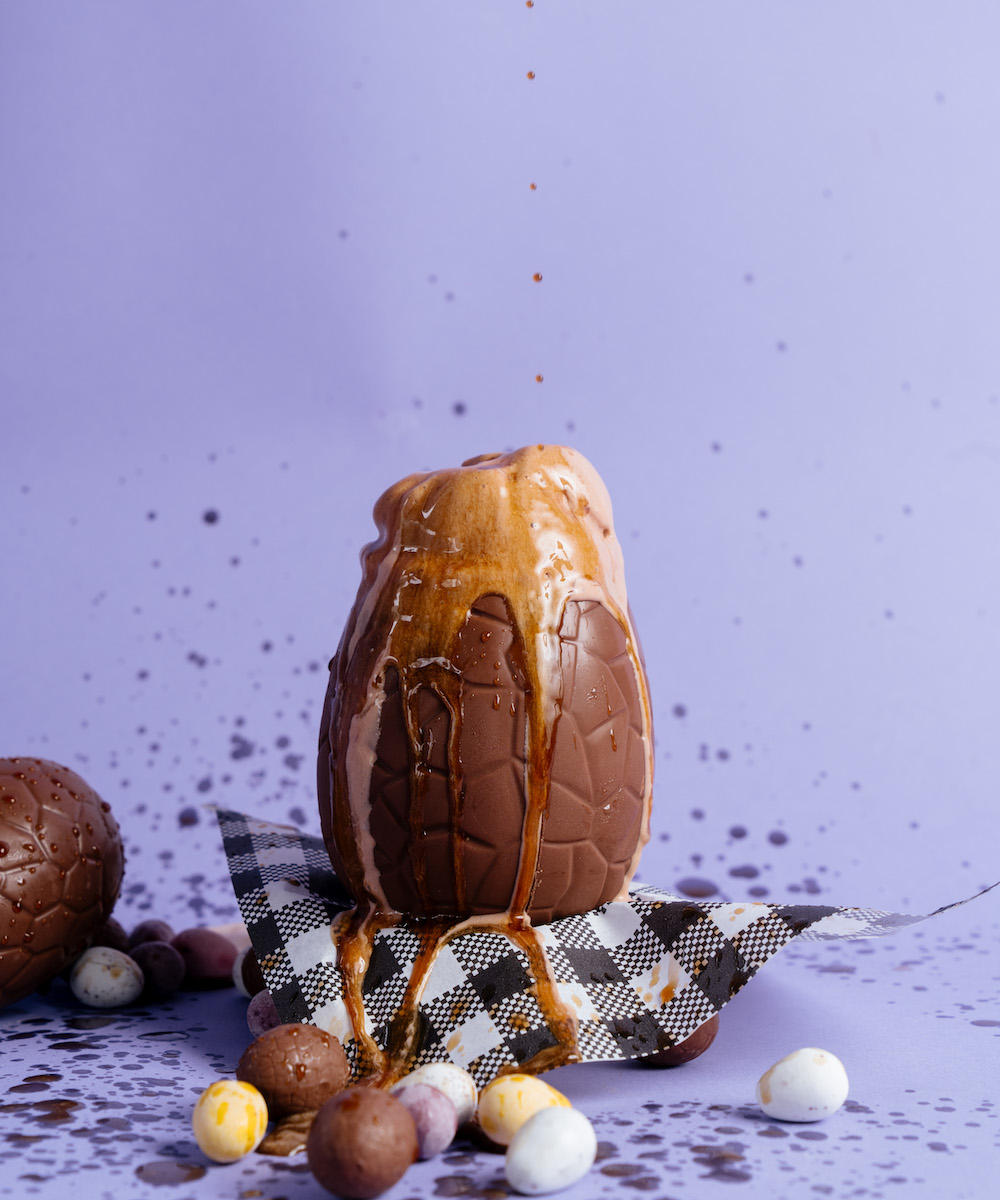 Find $10 Amaretto Sours And Hidden Eggs At The Peach Pitt
What better way to celebrate Easter Sunday than with a $10 Amaretto Sour and a Sunday sesh at Peach Pit. As if that wasn't enough, the team have put specials on for Passionfruit Daquiris and Pina Colada slushies too, so enter at your own risk. Before you sink too many sours, make sure you're keeping your eyes peeled for any hidden Easter eggs, which might be holding a bar card for you and your friends.
Savour A Seafood Feast At Sweetwater Rooftop Bar
For all of your seafood needs this Easter Friday, Sweetwater has us covered. Book in from 12pm to 3pm or 5pm to 8pm to enjoy a shaer-style Feed Me menu of the best seafood, along with a glass of sparkling on arrival. Head chef, Alex Banglin, has curated the menu to feature Leeuwin Coast Akoya, Shark Bay Tiger Prawns and more, so we suggest you book here so you're not stuck at home with those stale hot cross buns.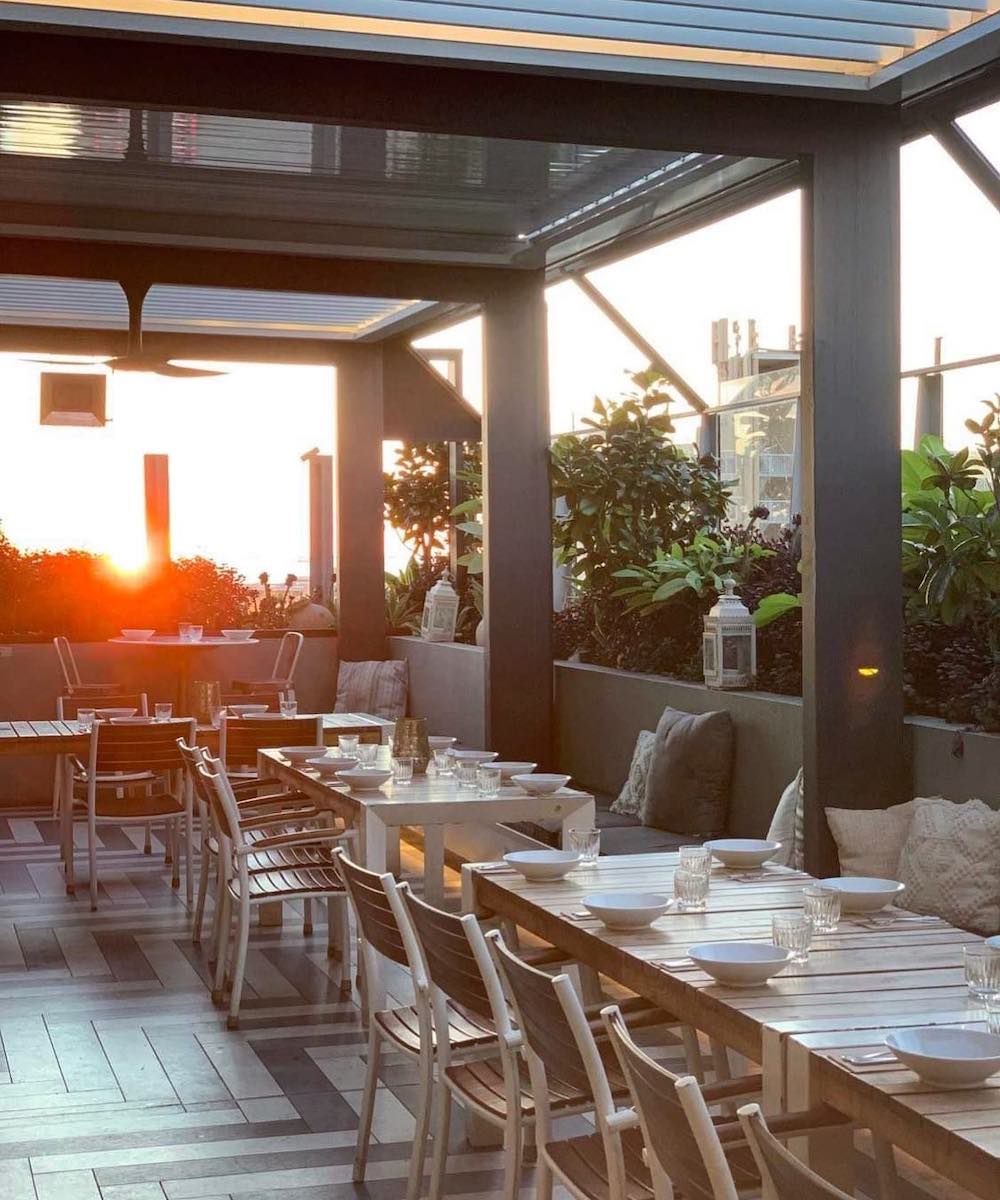 Score 20% Of Your Easter Lunch Bill At The State Buildings
Whether it's an authentic Italian feast at POST, catching up over a few plates at Petition or diving into Long Chim's fiery Thai menu, dine out on the best lunch experience you'll ever have at the State Buildings this weekend. The cherry on top is that you can receive 20% off when you dine at any of these venues for lunch during the Easter weekend.
Tuck Into Easter-Themed Espresso Martinis At Market Ground's Long Lunch
Sunday is a day of worship, and you'll find us worshipping the cocktail gods at Market Grounds this Easter Sunday. For just $69pp you can sip your way through two hours of cocktails including a specially curated menu of easter themed espresso martinis. (Please excuse us while we wipe the drool from our mouths.) They'll also be pouring Malfy gin spritzes and classic wines and beers, not to mention a three course shared feast to line that tum. It kicks off from 1pm with Motif DJ's to follow so you can boogie on till late. Be sure to pick up a ticket here before they sell out.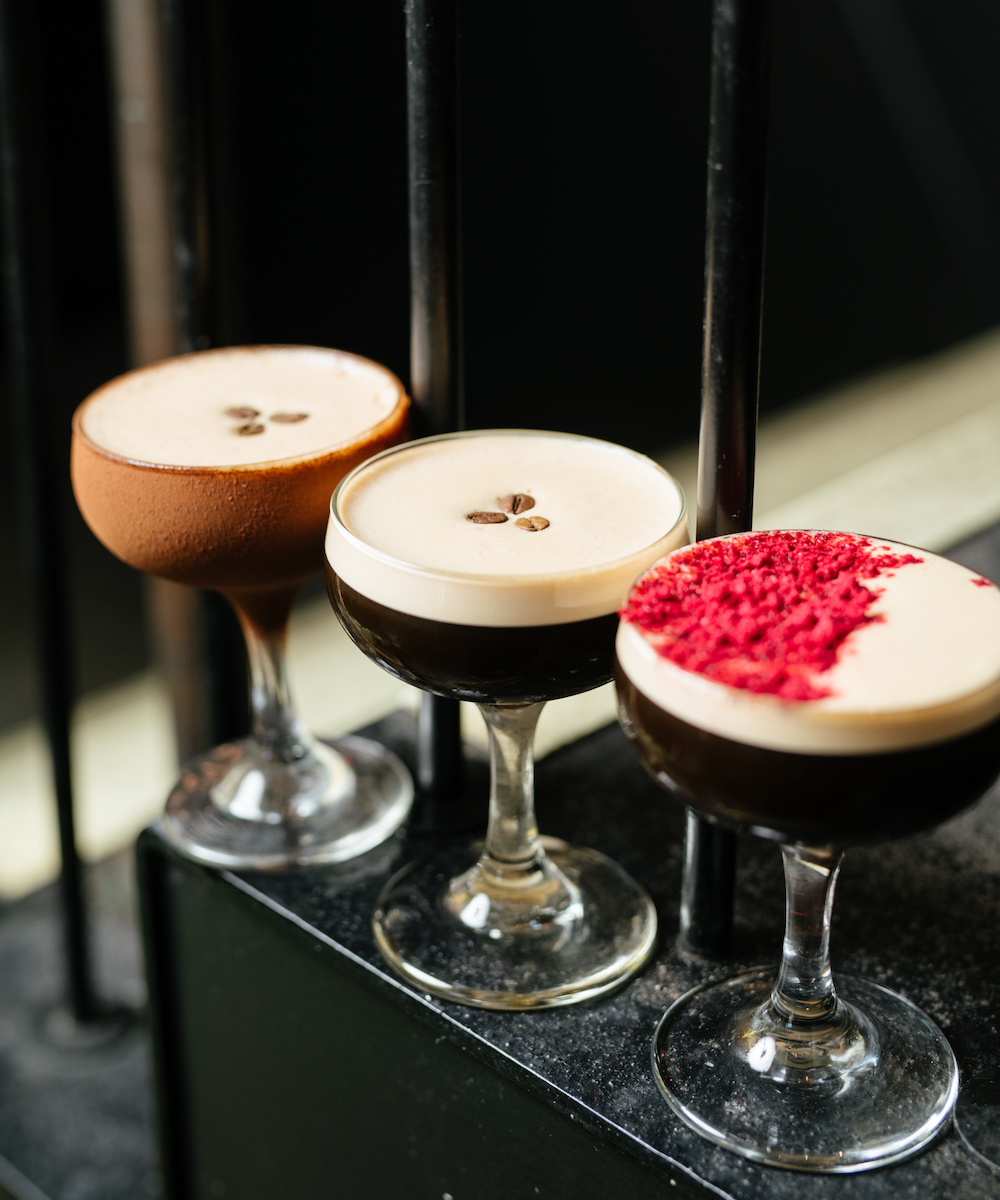 Sink Some Choc-Filled Cocktails At Crown
Prepare to tick all the chocolate and cocktail boxes this weekend at Crown. Their limited edition KoKo Black Easter Egg cocktails will be pouring at The Lobby Lounge. Meanwhile, The Merrywell will have a range of Easter-themed cocktails, including a white chocolate espresso martini that we wish wasn't seasonal. Go too hard and you always can turn that night out into a staycay and recover with choccies and cocktails by the pool.
Settle In For A Portside Seafood Extravaganza At Jetty Bar
Spend the day portside at Jetty Bar this Good Friday where you can work through their five course set menu for $75pp—just throw on an additional $65pp for their expertly paired wines. Chef Marcello Segalina's masterful multi-course menu will showcase WA's finest seafood, and it's quite possibly the only thing that might threaten Nan's classic easter dinner.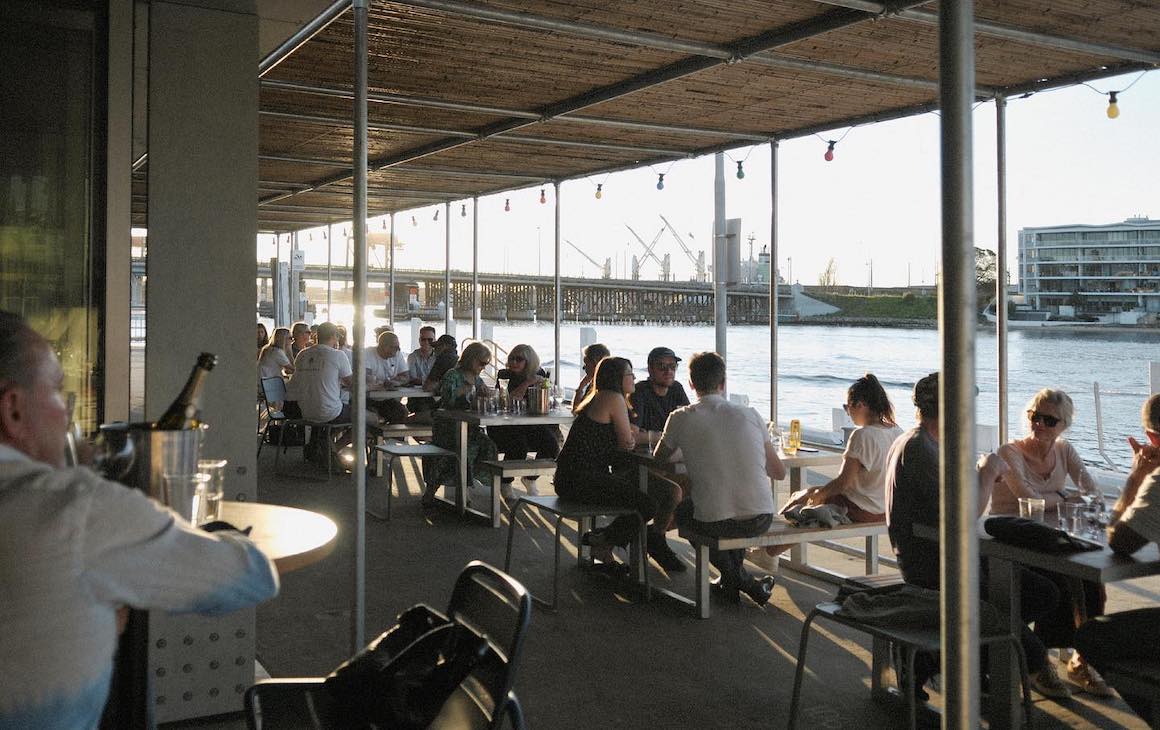 Lock In A 3-Course Easter Lunch With Endless Drinks
If you ask us, the perfect way to kick off Easter is with a handful of eggs at 8am, before you've even had your coffee. The other way is at The Aviary with their three-course lunch from 12pm until 3pm with free flowing drinks. Have a peep at the menu and book your spot before it fills out here.
Chomp On Tiny Choc Rabbits And Decadent Treats At Hearth's Easter Tea
Is there anything more dainty and indulgent than a little rabbit that's been crafted from chocolate? Or chocolate moulded into the shape of a tiny egg? Yes. Yes, there is. And you'll find it all at Hearth's afternoon tea inside The Ritz Carlton. You can sit back, pinky up and sip tea, coffee and champagne whilst dining out on the finest bites like their house smoked trout with dill cucumbers, whipped ricotta and liquorice finger sandwiches or rice pudding flan with vanilla and coconut mousse. If this sounds like your jam, book your spot at Hearth at the Ritz Carlton here.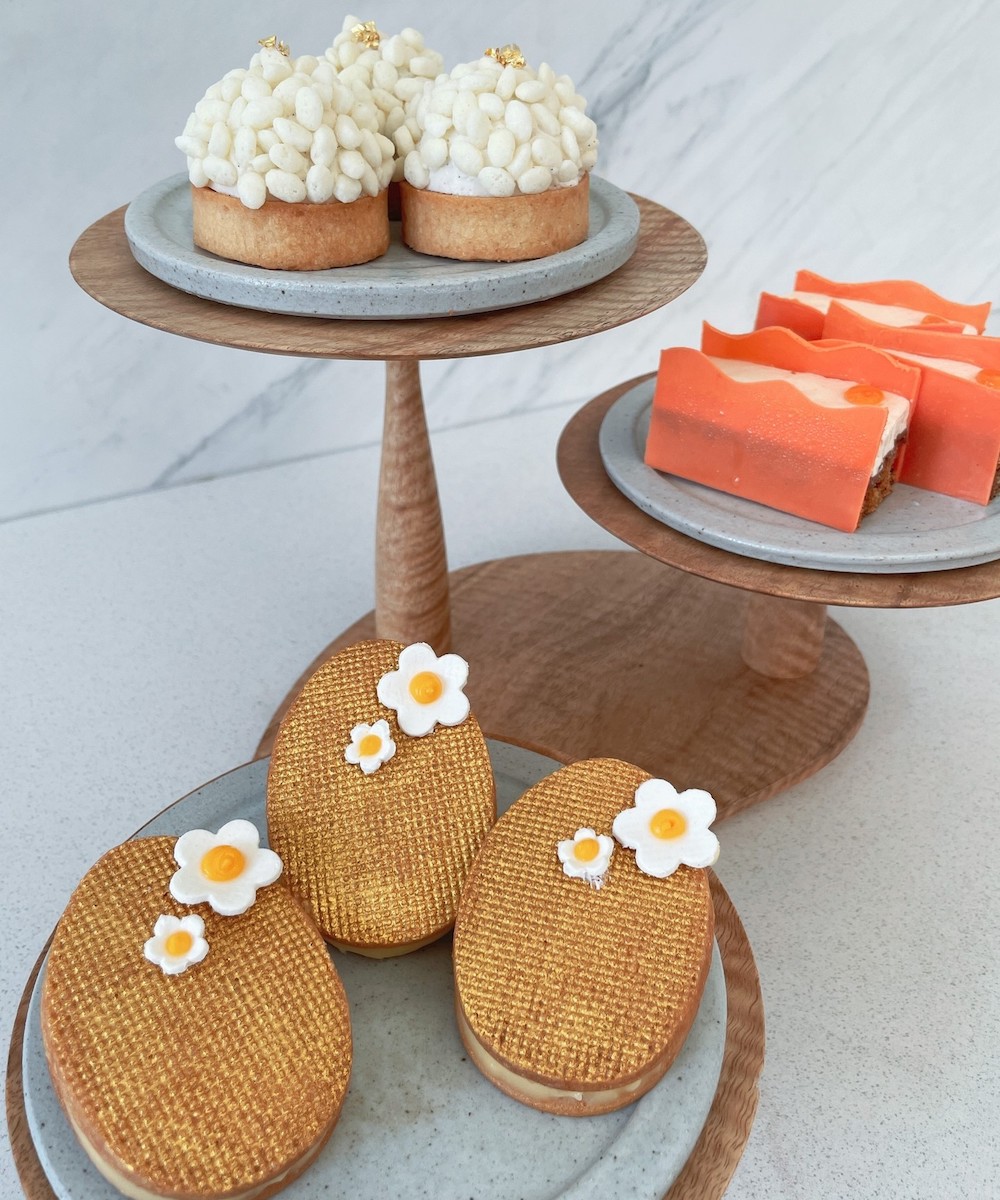 Don't Miss These Treats From Expert Chocolatier, Yuki Nakamura
Expert Chocolatier, Yuki Nakamura has collaborated with The Shorehouse this Easter for a festive interpretation of The Shorehouse's beachy location. Inspired by the sun, sand, flora and fauna in the area, Yuki has hand crafted five different flavours. We're talking coastal rosemary and jarrah honey, roasted wattleseed and macadamia, hazelnut cut praline, lemon mint and Murray River pink salt caramel are all featured in a neat little bundle, with each chocolate hand made by Yuki Herself. Yep, definitely a step up from the regular Cadbury eggs. Get them exclusively at the venue for a limited time from Thursday 14 April.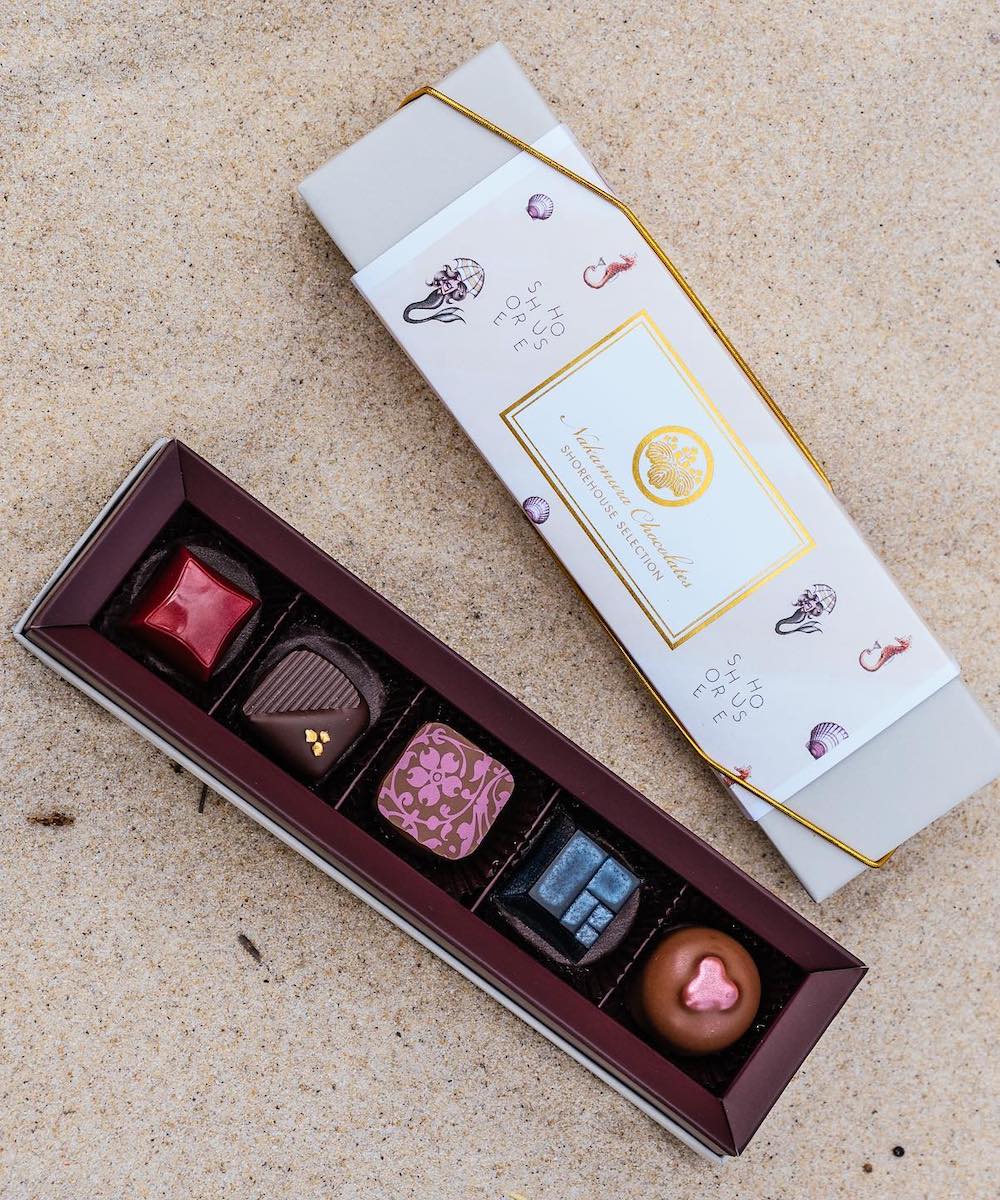 Snap Up Some Free Chocolate At Raine Square
Don't walk, run to Raine Square on 14 April because between 11.30am and 1.30pm Rain Square will be giving away free chocolate from their collaboration with Whistler's Chocolate Co. The chocolate bars combine the golden crunch of homemade honeycomb with caramel fudge pieces in deluxe milk chocolate and are totally worth going out of your way to score one of these limited edition bad boys. Plus, did we mention it's free? Croff Bakehouse has also jumped in on the fun, giving away their creme egg doughnuts to the lucky ducks who get in on time.
Enjoy A Sea-Centric Set Menu At The Rechabite
This Easter long weekend, take Good Friday and make it great at The Rechabite's vibrant ground floor eatery, Double Rainbow. Their seafood 'Han Sang Set' menu is a guaranteed great time and will appease mum on her old school "only fish" rule despite not having been to church this decade. The pescetarian's paradise only continues as Head Chef Navarre Top serves up a feast of loud and punchy sea-centric dishes for $70 per person with vegan and gluten free options to boot. Check out the deets here.
Hungry for more Easter goodies? Fill your pantry with Perth's best hot cross buns while you still can.
Image credit: @qc_visual (Croff Bakehouse), Old Synagogue, The Aviary, Sweetwater, Market Grounds, Jetty Bar, Hearth, The Shorehouse