Here's the deal: your mum put up with all your diapers, tantrums and excessive eyeliner during your teenage years, so it's time to pay her back for all the love and care she's shown you since the day you were born.
Whether your mum is a fan of brunch, bush walks, or bungee jumping (or all of the above), we've put together the ultimate list of activities you can treat her to on the Gold Coast so you can make this Mother's Day an unforgettable one. Get ready to earn favourite child status with these 30 awesome things to do on the Gold Coast this Mother's Day in 2023.
For A Luxe Mother's Day
Settle In For A Pamper Sesh At The Gold Coast's Best Day Spas
If you're looking for some quality pamper time with your mama, then switch off your phone and rejuvenate at one of the Gold Coast's many beautiful day spas. If you can't find a booking at the last minute on that list, there are also several other spots you can try, like spaQ at the QT Gold Coast or O'Reilly's Lost World Spa.
Raise Your Pinkies At The Best High Teas On The Gold Coast
Who doesn't love an excuse to make a date with your mum, throw on a pretty frock and act all lady-like over finger sandwiches, tartlets, scones and steaming tea served from a dainty tea pot? We know we do. And if you're like us and want to treat mum to the best high teas on the Gold Coast, you'll want to hit this list. There are also several Mother's Day high tea specials you'll want to check out here.
Pull Out All The Stops By Booking A Luxury Boat Charter
You might want to go halves on this with someone (or thirds...or fourths), but we can't think of anything that says "luxe Mother's Day" more than hiring a luxury yacht charter. A solid option for a family-wide gift, at Sailing in Paradise you can hire small family day charters or private skippered boat hire and cruise the Gold Coast waterways while sipping on supplied (or BYO) bubbles.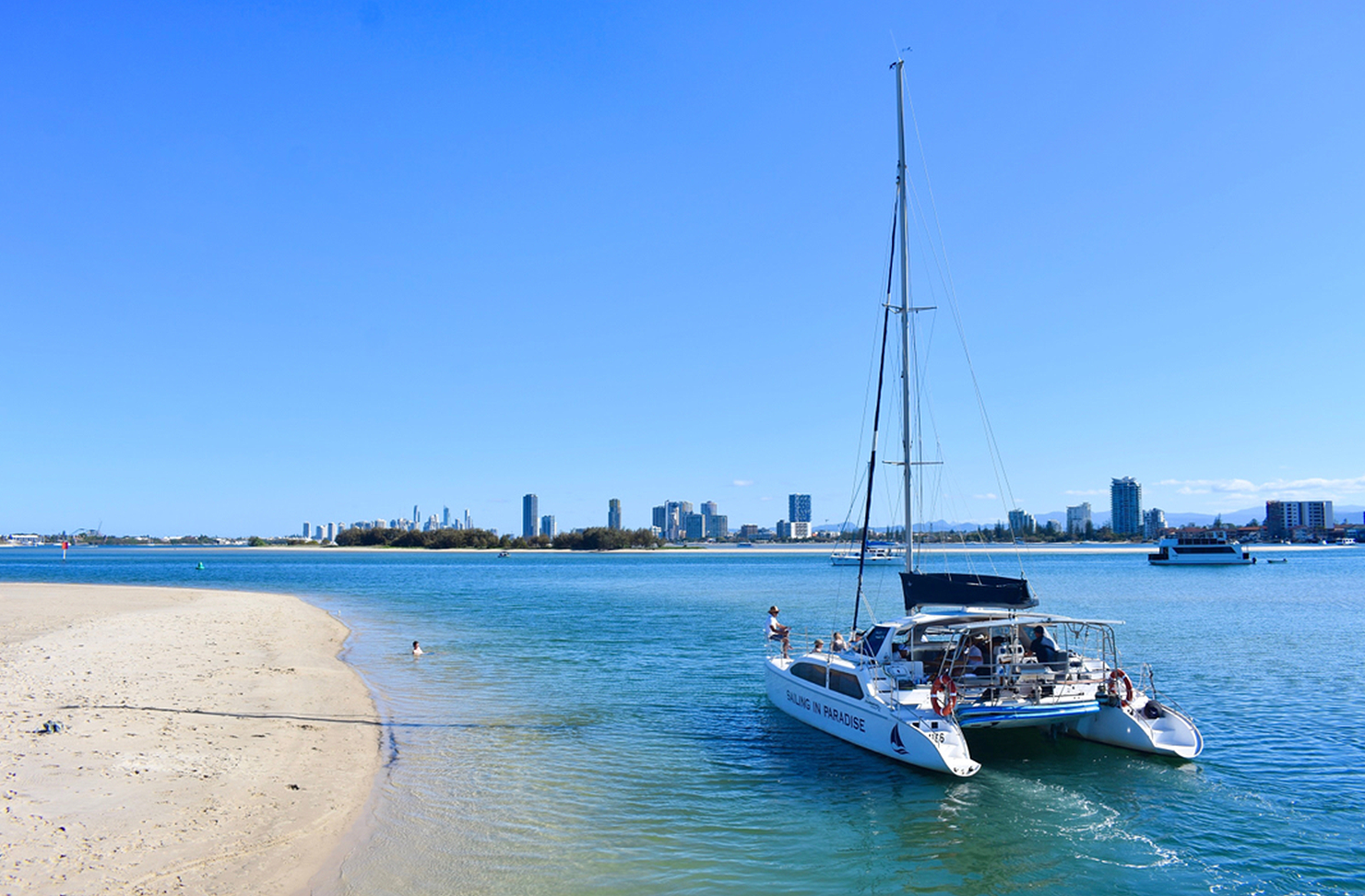 Book A Table At The Gold Coast's Best Fine Dining Restaurants
If you want to treat your mum to a luxury dining experience, you'll want to be super organised, because these spots will book out quickly. That said, there's no shortage of excellent restaurants on the Gold Coast, so take your pick among the very best fine dining options here and treat mum to an unforgettable night out.
Gift Your Mum With A Glow Up At The Gold Coast's Best Beauty Salons
We love a good glow-up, and we're sure your mum would, too. Mums are often busy creatures who tend to think of others before themselves, so if you want to book a little makeover sesh for your mum, we've got you covered with the best hairdressers, best lash extensions, and best nail salons on the Gold Coast. And if you want to do your mum and the planet a solid, you'll want to check out our list of the most sustainable beauty salons as well.
For An Adventurous Mother's Day
Paddle Your Way To Your Mum's Heart With This Glow-In-The-Dark SUP Experience
If your mum's an adventure seeker and a lover of the night sky, we've got the perfect activity: glow-in-the-dark paddle boarding. Let the lovely peeps at Stoked Paddle Company will guide you through the Burleigh waterways during the dark and gain a unique look at the sea life which comes out to play after dark. Don't worry—your paddleboard has a built-in light so you won't bump into anything unexpected, and your adventure-loving mum will love it.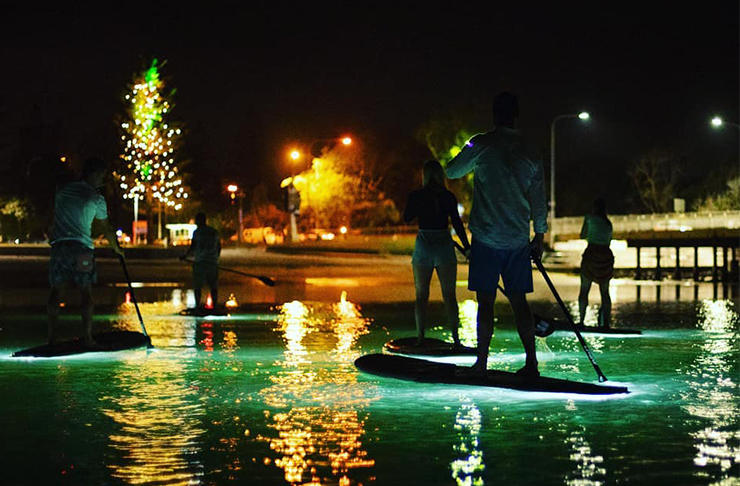 Get Your Blood Pumping With The Best Walks And Hikes Around The Gold Coast
If your mum's a big nature lover, then there's probably no better gift than grabbing a coffee and hitting a walking trail together. From strolling along these stunning coastal walks, to more intense bush walks and hikes or even hidden lookouts, it's a wholesome and healthy way to kick off Mother's Day.
Organise An Action-Packed Kayaking Day
Another paddle-oriented activity, kayaking is truly the perfect activity for water-loving adventure seekers. Rent a kayak and hit up the best kayaking spots on the Coast or if you're looking for a day trip, you can hit up Watersports Guru on Cudgen Creek.
Embark On A Rock Climbing Adventure
If your mum's all about fitness and adventure, she'll surely appreciate a round of rock climbing at these epic indoor climbing spots. Not only is climbing the perfect top-to-toe workout for mind and body, but it's also a really great bonding experience.
Throw On A Captain's Hat And Hire These Electric Picnic GoBoats
With no license or boating experience required to drive, a GoBoat fits eight people around a large picnic table and comes complete with a sunshade bimini for extra comfort. BYO picnic, tipple of choice, your furry friend (and your mum, of course) and jump aboard at Isle of Capri before cruising the Gold Coast waterways. It's also very affordable at $129 per hour.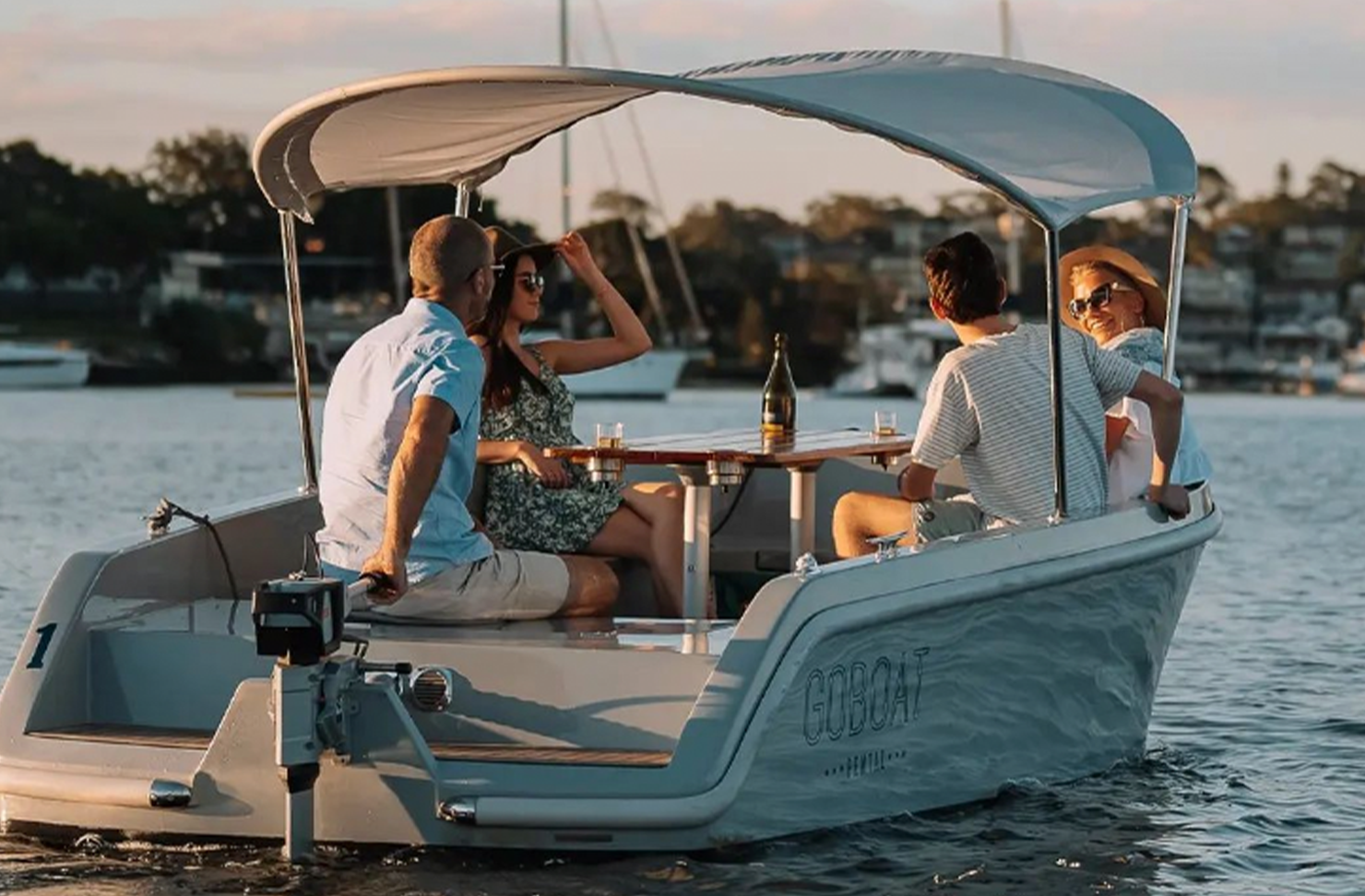 For A Foodie Mother's Day
Treat Your Mum To Brunch At These Top Gold Coast Cafes
There is no shortage of amazing cafes on the Gold Coast, which means there are plenty of options for you to book an amazing breakfast ahead of Mother's Day. Check out where to get the best breakfasts on the Gold Coast, or perhaps book one of these new cafes you've been meaning to check out but haven't gotten around to.
Grab A Hamper And Hit Up These Stunning Gold Coast Picnic Spots
Nothing beats a good picnic—a simple yet effective option, you can really get everyone in the family involved and really turn it into an affair your mum won't soon forget. Plenty of restaurants are doing Mother's Day hampers, so call into your local, grab your blanket and your booze, and hit up the most beautiful picnic spots on the Gold Coast.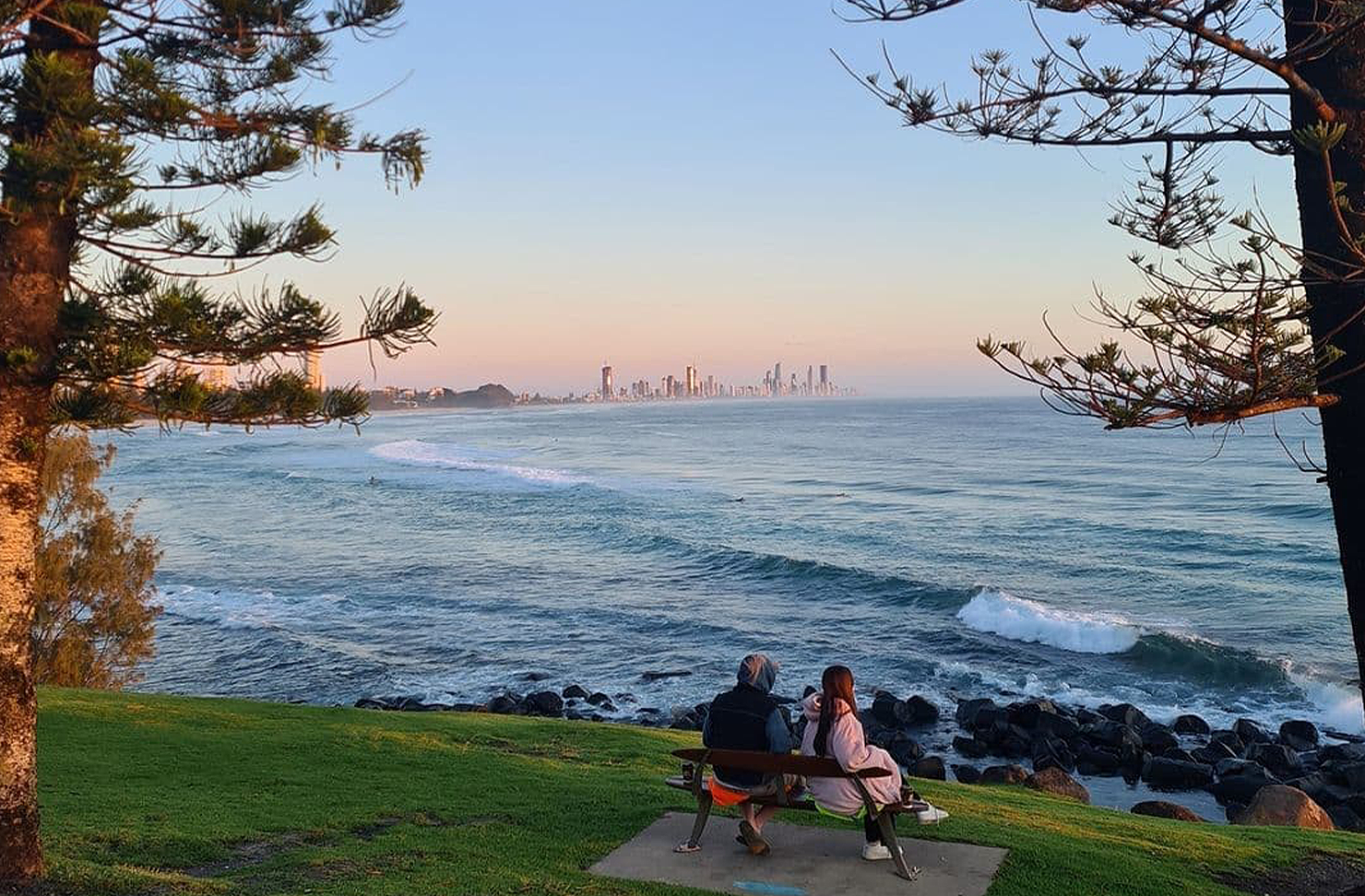 Indulge In The Best Mother's Day Specials On The Gold Coast
We've done all the hard for you yet again and compiled a list of all the best Mother's Day restaurant specials on the Gold Coast, but make sure you get in quick before they book out.
Embark On A Foodie Day Trip To Byron Bay
Everyone knows that Byron Bay is quickly becoming one of Australia's burgeoning foodie regions, so why not treat mum to a foodie day trip and eat your way around Byron Bay's best restaurants. Be sure to pick up some sweet delights from the stunning patisserie Eclair at the Bay while you're there.
Treat Your Mum To The Gold Coast's Most Beautiful Cafes
To save you trawling through Instagram to find your next good-looking pit stop for breakfast on Mother's Day, we've pulled together the most beautiful cafes on the Gold Coast for your mum's (and your Insta feed's) dining pleasure and you're so very welcome.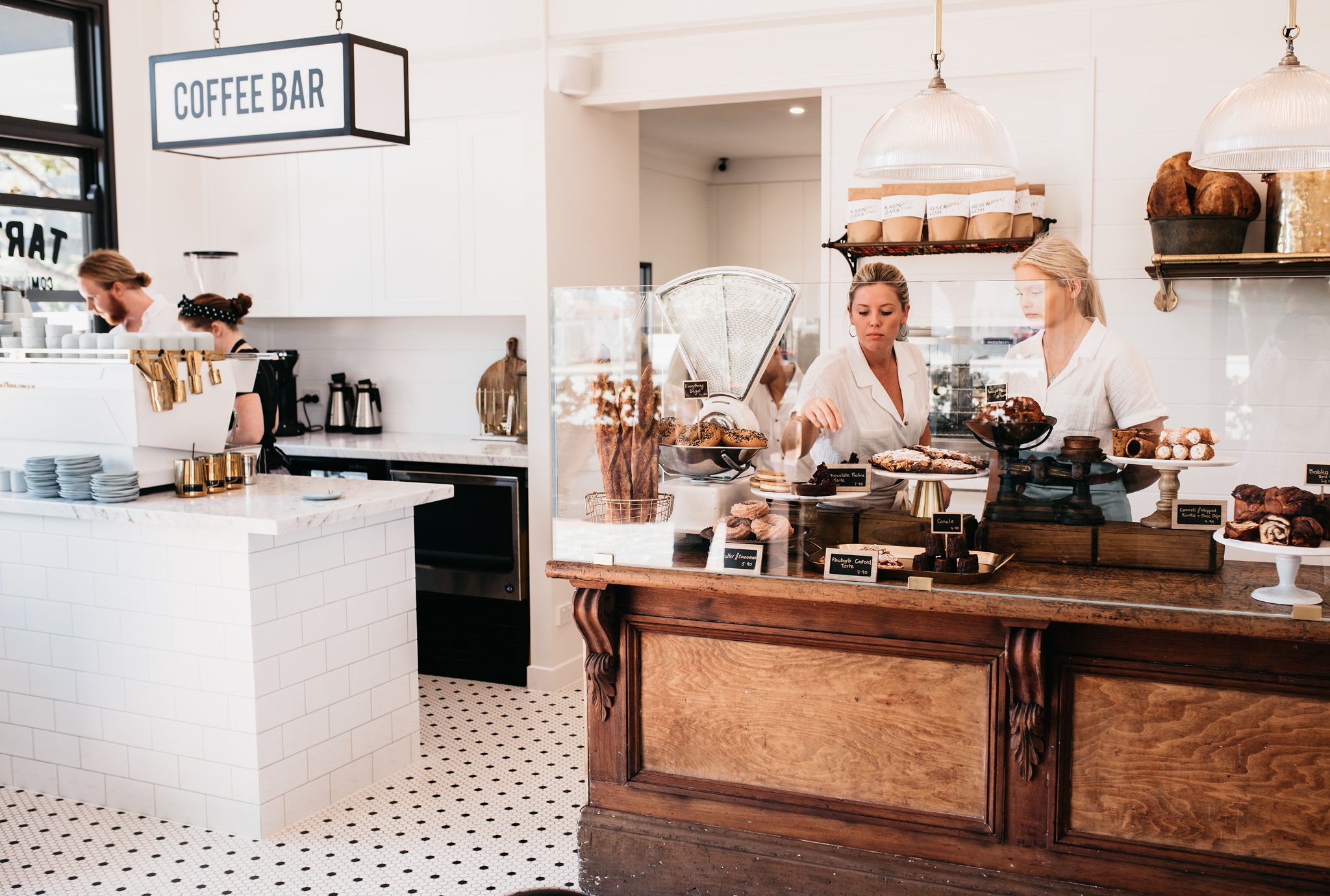 Take Your Sweet Time At The Gold Coast's Best Spots For A Long Lunch
Long lunches are the ultimate double whammy: great food, great booze, and an early start so you can skip the late night and hangover (we're sure your mum would like to skip those, too). If you're looking for Mother's Day lunch options, hit up our list of the best spots on the Gold Coast for a long lunch here.
For A Boozy Mother's Day
Let Loose At The Gold Coast's Best Boozy Brunches
If your mum loves a good time and a good bubbly, we've got you: hit up our list of the best bottomless boozy brunches to book on the Gold Coast and consider Mother's Day sorted.
Sip Your Way Through The Gold Coast's Best Wine-Themed Activities
Does your mum enjoy a good vino? Then you're in luck, because the Gold Coast is blessed with some of the best wine spots around. Whether you want to book a table at the Coast's best wine bars, or maybe want to check out some of our best wineries within driving distance, it's sure to be a good time.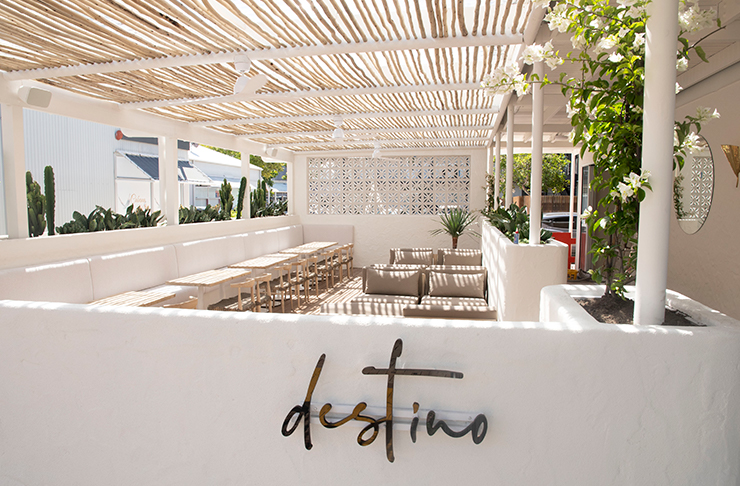 Have Mum Make Her Own Gin At These Epic Workshops
There are so many epic distilleries on the Gold Coast, it would be a crime not to introduce your gin-loving mum to them. Granddad Jack's offers a gin-making distillery experience, and Wildflower Gin does as well. If classes are not available, you can just book a table and have a tasting, because both these spots have gorgeous venues that make the perfect Mother's Day backdrop.
Organise A Mother's Day Fiesta At These Gold Coast Spots That Serve Epic Margaritas
If you want to organise a Mexican fiesta for your mum, you'll want to make sure the margaritas are on point, otherwise what even is the point, really? Check out where to sip the Gold Coast's best margaritas, and pair them with a side of finger-lickingly delicous tacos.
For A Relaxing Mother's Day
Stretch It Out At The Best Yoga Studios On The Gold Coast
Keeping it low-key and wholesome this Mother's Day? Treat you and your mum to a session at one of the Gold Coast's best yoga studios. Immerse yourself in a gorgeous meditation and then come back to centre—the perfect gift for the stressed, on-the-go mum (so really any mum).
Book A Spot At This Amazing Health Retreat In The Gold Coast Hinterland
Treat your mum to this blissful oasis of calm in Currumbin Valley, where the hardest decision she'll have to make is deciding whether to get up for yoga or stay in bed. If that's booked out, you can have a look at the best day spas on the Gold Coast or this luxe new bathhouse.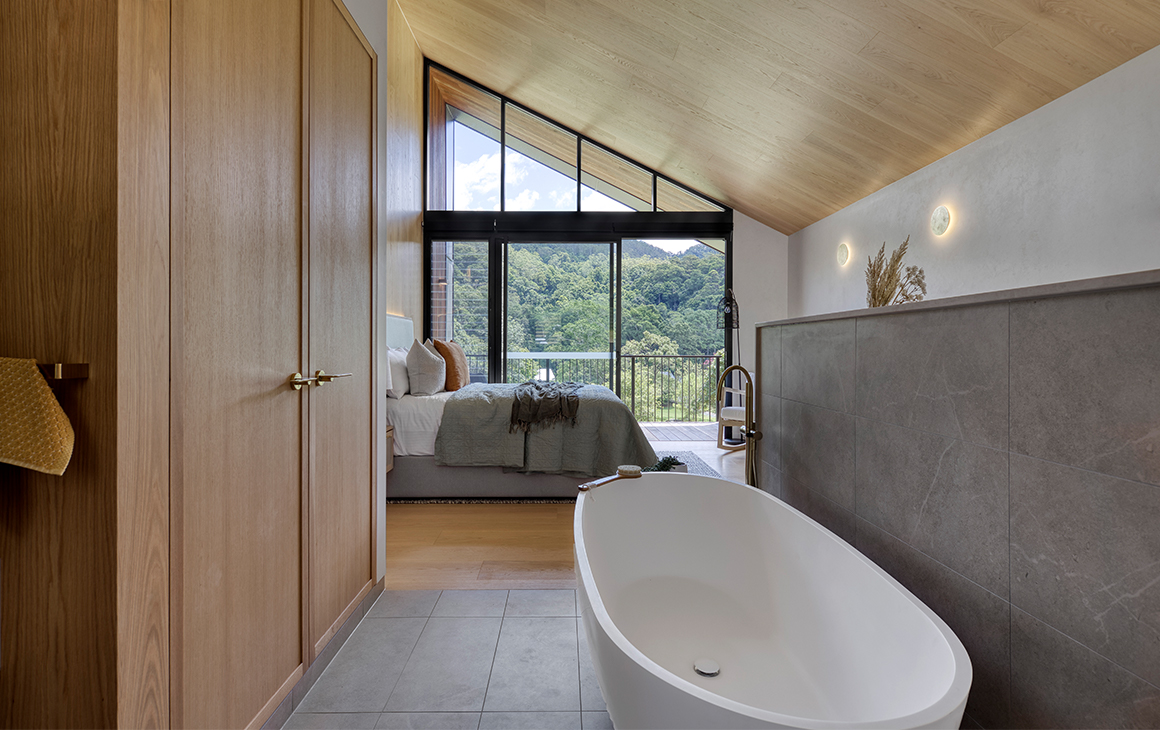 Give Mum The Gift Of Glow With The Best Facials On The Gold Coast
A great facial is a life-changing experience that your mum definitely deserves. Plus who wouldn't want to achieve natural, inner radiance, hydrate tired-looking skin, all while kicking back in some swish and very soothing surroundings? Here's a list of where to get the best facials on the Gold Coast, and book your mum in for the ultimate pamper session, stat.
Bliss Out With The Best Massages On The Gold Coast
In the era of burnout, text neck and iPhone thumb, massages are an essential part of self-care these days and we promise your mum definitely needs one. So hurry up and book her a spot at one of the best massage parlours on the Gold Coast because she deserves it.
For A Creative Mother's Day
Treat Mum To A Unique Live Drawing This Mother's Day
Mums can feel extra special at Harbour Town this Mother's Day, with a renowned fashion illustrator set to be in residence, producing live drawings in centre for that special lady in our lives. Fashion Illustrator, Eugenie Zhan, will be at the centre on Friday 12 May and Sunday 13 May, between 10am and 12pm, producing live drawings that capture the unique style and personality of our Mums. Eugenie has extensive experience working with clients like Cartier and Ralph Lauren and the one-off artworks are free for Harbour Town VIP card holders or peeps who sign up on the day.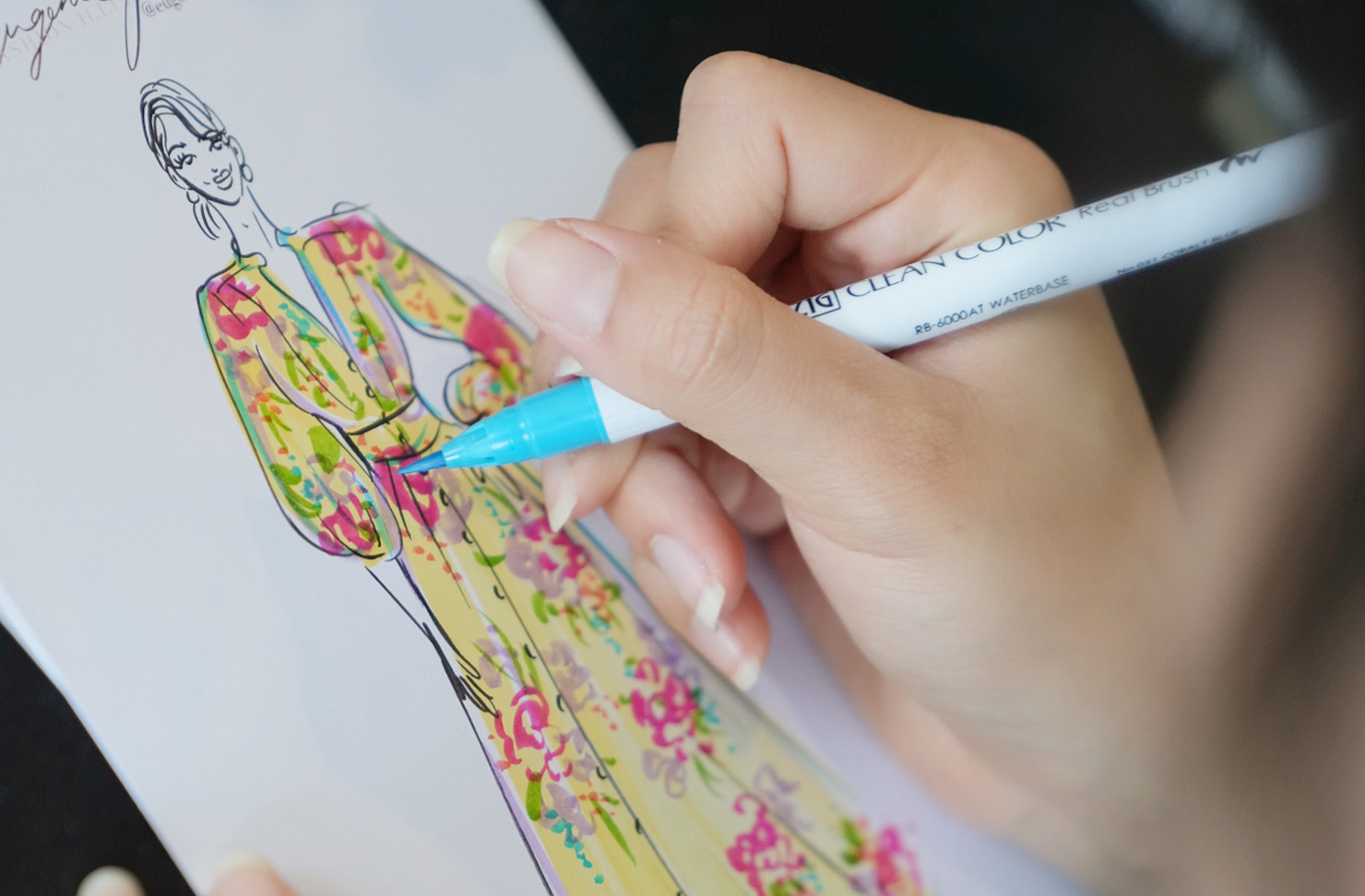 Enjoy An Afternoon Of Culture At The Gold Coast's Best Art Galleries
If your mum's an art fiend, you're in luck: the Coast has recently exploded with a cultural scene like we've never seen before—hit up the best galleries on the Gold Coast or check out the stunning HOTA gallery; whatever you pick, your art-loving mum will love it.
Unleash Your Creative Spirit At This Pottery & Prosecco Class
Stone Studio is one of our favourite pottery spots on the Gold Coast and this sweet, family-owned studio is hosting a wholesome Pottery & Prosecco Class for Mother's Day. At this intimate class, three Mums and small business owners have come together to give you the ultimate Mum's afternoon off, filled with bevvies, blooms, live music and lots of clay play.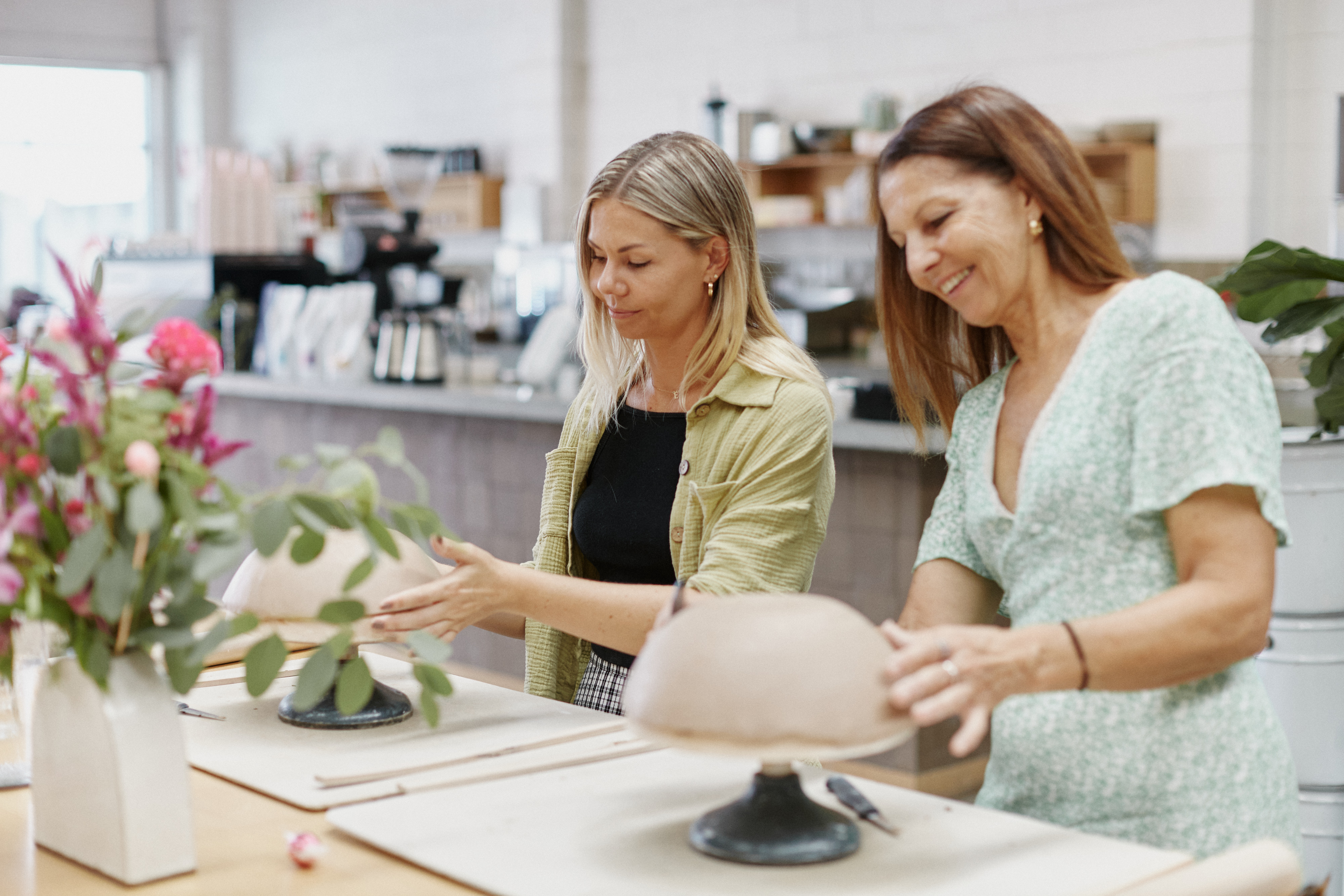 Get Your Hands Dirty With The Best Creative Workshops On The Coast
If your mum's creative and hands-on, then she'll love it if you booked her into one of best pottery classes, or even these art classes where you can sip while you create.
For A Gift-Filled Mother's Day
Gift Your Mum Blooms With The Coast's Most Stunning Flowers
Face it, who doesn't love a bunch of beautiful blooms delivered straight to their door? You can't go wrong with a flower delivery for Mother's Day (unless your mum's super allergic to flowers, in which case maybe stick to the gift delivery services), so check out these awesome flower delivery services on the Gold Coast or pick up a bouqet in-store from the Gold Coast's best florists.
Brighten Your Mum's Day With These Awesome Gift Delivery Services
If you can't reunite with your mum this Mother's Day, or you just want to send her a little surprise to say you're thinking of her, then you'll want to check out these awesome Gold Coast gift delivery services here.
Shop 'Til You Drop At The Gold Coast's Best Boutiques
There's nothing quite like a good ol' shopping spree—what's even better is bringing your mum along and treating her to a day of laughs and quality time while doing some solid damage to your wallet. Hop in the car with mum and hit up the coolest fashion boutiques on the Gold Coast, or if you're not into clothes, these epic homeware stores or the Gold Coast's best nurseries will definitely have something that'll catch your eye.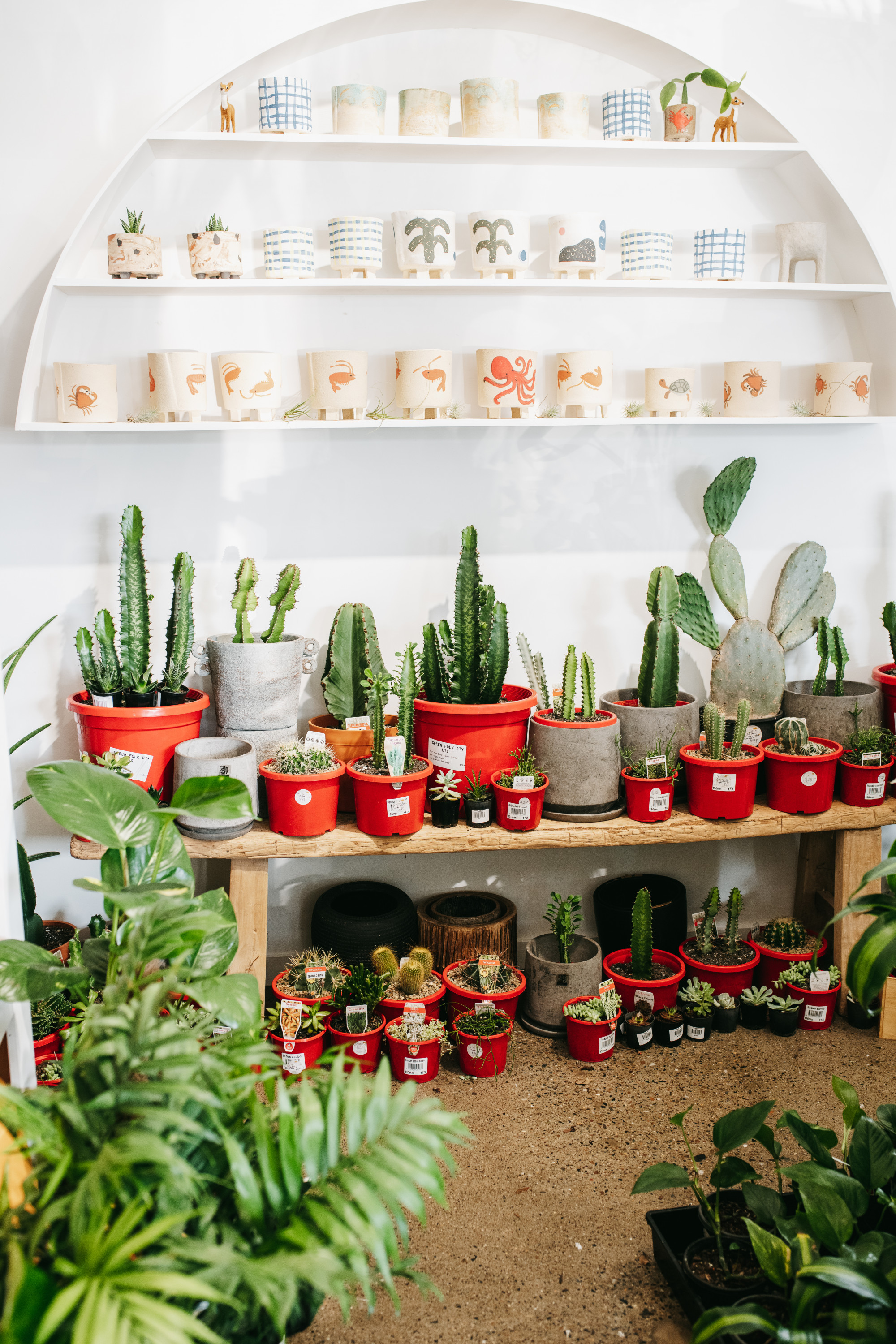 Looking for more Mother's Day ideas? Check out all the Mother's Day food specials happening on the Gold Coast.
Image credit: Brooke Darling Photography for Urban List, Sailing in Paradise, Simon Beedle, Stoked Paddle Co, GoBoat Gold Coast, Destino Sanctuary Cove, Eden Health Retreat, Stone Studios