Collingwood truly is a cultural melting pot, it's simmering from the north and south end of the suburb, though cut through the main drag on Smith Street and you'll see what's on offer is proper fire. With so much to choose from, however, it can be a task to pinpoint the best restaurants Collingwood—and the Fitzroy side of Smith St—has to offer.
From old faithfuls to flame-driven cult-favourites, read on for the best restaurants Collingwood. has to offer in 2023.
Hope St Radio
COLLINGWOOD
A community radio station that broadcasts some of the finest talents in Melbourne has now found its permanent home in Collingwood Yards, a well-known artists' precinct. Hope St Radio is now a wine bar and restaurant which has people spilling out into the courtyard with how popular it is. Owners Pete Baxter and Jack Shaw are big fans of what they produce, both true wine aficionados and appreciators. Ellie Bouhadana leads a kitchen here serving up stunning plates to match the plonk at one of the best restaurants Collingwood has to offer.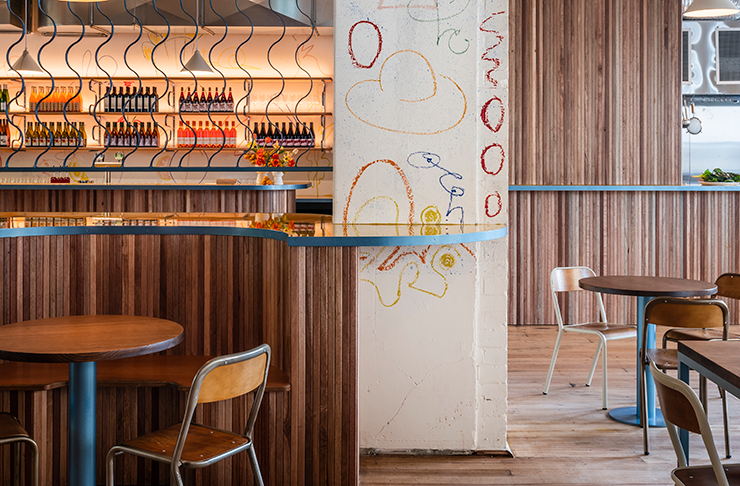 Maha North
From Chef and restaurateur Shane Delia comes Maha North, the third installment to the Maha empire and hands down one of Collingwood's best restaurants. At Maha bar, the focus is on a Middle Eastern, meze-style menu and cocktails, along with a considered wine list complementing what's on the table in front of you. The Harissa grilled octopus is truly something to behold, as are the cumin lamb roast ribs; vegans are also catered to with plenty of hero dishes that size up against those protein-heavy numbers.
Adding to the hospitality clout is Maha North head chef, Niko Pasieka, being named as one of Melbourne Food & Wine's 30 under 30 chefs—so you know you're in good hands.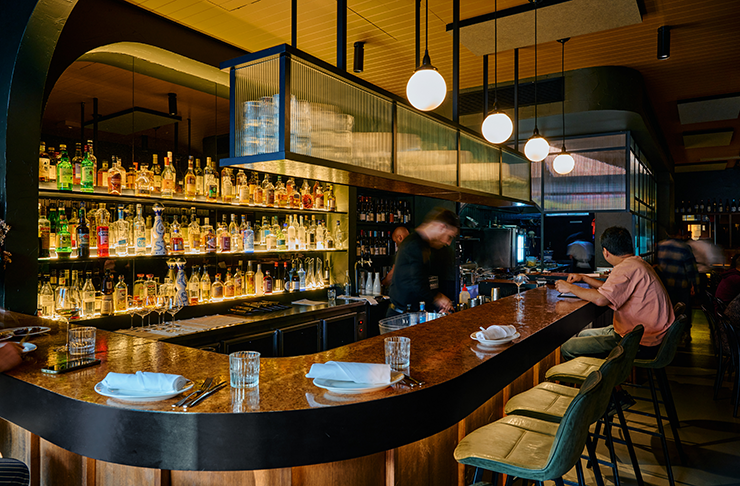 Mono-XO
This spot is technically in Fitzroy, but if your flaunting along Smith Street and Collingwood you're basically there. You've probably seen Mono-XO's oysters—appropriately drenched in emulsified rice wine—across your IG feeds over the past year or two, and there's a good reason for that.
Those oysters are just one of the many inventive dishes found on the Japanese-inspired menu that many return for at this 22-seat charmer. Diving deeper you'll find a scallop sando that'll likely become your favourite dish in Melbourne, and don't forget the delicate chicken + mushroom soup while you're there. In 2023, Mono-XO still goes under the radar, but make a booking and you'll quickly realise it's one of Melbourne's best restaurants.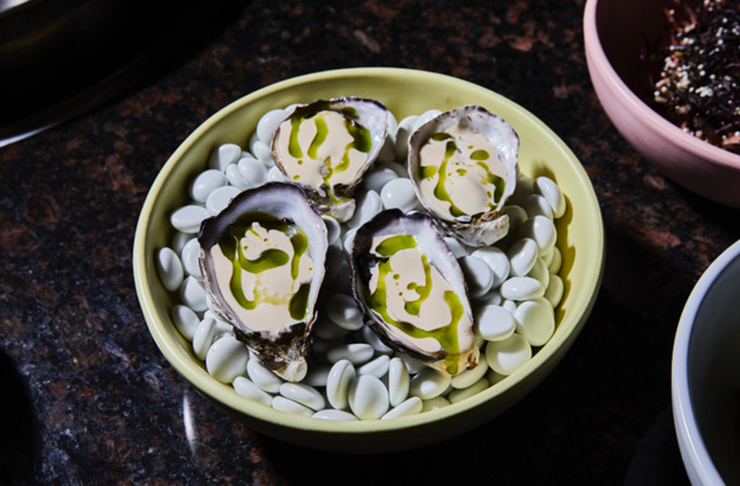 Smith St Bistrot
COLLINGWOOD
One of the best restaurants Collingwood has to offer, Scott Pickett's dedicated-French diner, Smith St Bistrot harkens back to the 20th-century brasseries and speakeasies of Paris. Perched right in the thick of it of Collingwood, the 70-seat space is adorned with rich marble tables, chandelier lighting, a mezzanine level, and a private dining area, aptly named 'La Vie En Rose'.
The menu unsurprisingly is a celebration of French cuisine, with several contemporary twists straight from the mind of Pickett, start with a selection of different origin caviar, then move onto the Vol-au-vent D'Escargot, and tackle the timeless, dry-aged eye fillet with a rich peppercorn jus. Dessert is suitably decadent and includes several staples of the cuisine, including a raspberry souffle and a timeless creme caramel.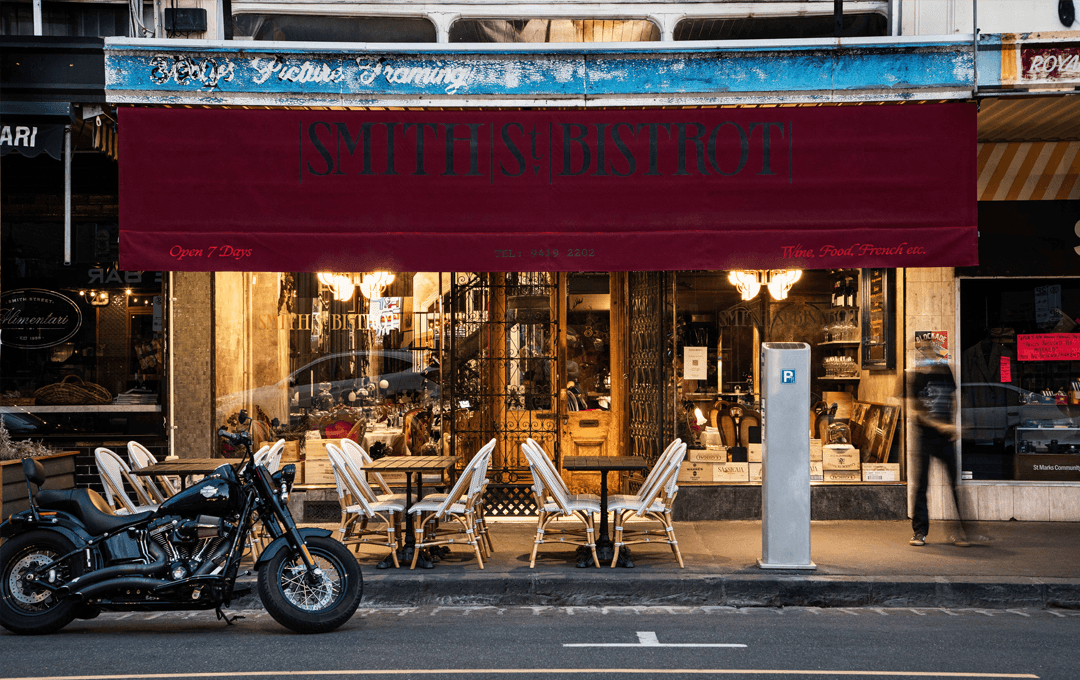 IDES
FITZROY
A True chef's chef, Peter Gunn has quite the CV in Melbourne, formerly the sous chef of prized-diner Attica. His restaurant IDES on Smith Street in Collingwood is a future-forward exploration of what dining is all about; technique-heavy dishes that are designed and delivered with impeccable skill. It's considered not just one of the best restaurants in Collingwood, but Melbourne, too.
The sleek intimate and modern-designed space is the ideal backdrop for the modern interpretations straight from the mind of Gunn, stunning plates that are ever-changing from a warmed egg yolk served atop celeriac and shiso seeds to a white-cut pork belly with a spicy prawn dressing.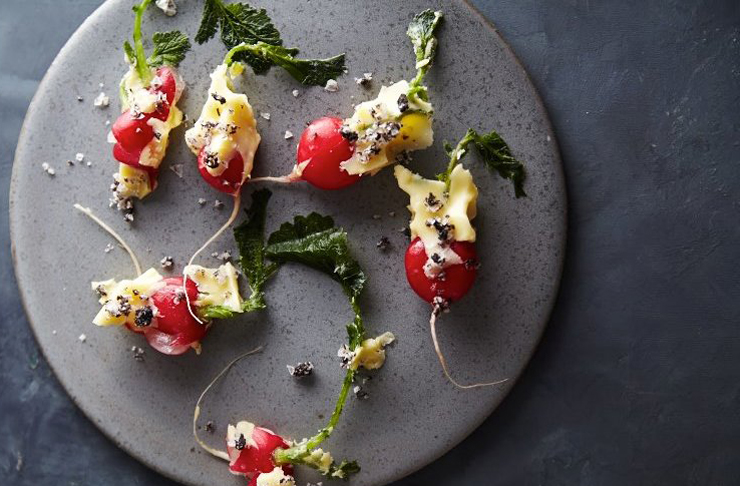 MARCH
Since opening in 2016, Peter Gunn's Ides has sat in the upper echelon of Melbourne's fine dining scene, serving up a degustation menu that's at least several years ahead of its time with every update. While Gunn is a true chef's chef, the only thing that could be considered inaccessible about his cooking is locking down a booking at the Smith Street fine diner, though the just-opened sibling venue next door, March, is about to change that.
The idea for March has been in the pipeline for some time now. Somewhere that first works in synergy under the Ides banner—offering a booze-forward haven for a pre and/or post-Ides drink—all the while having enough clout to be considered its own institution.
Like Ides, the menu, both on the food and drink front, draw from Gunn's rich experience and calibre as a chef. Cutting his teeth as sous chef at Attica in the years prior to Ides brings several elements to what's on the plate in front of you, while his travels round out an offering that's as mature as it is progressive.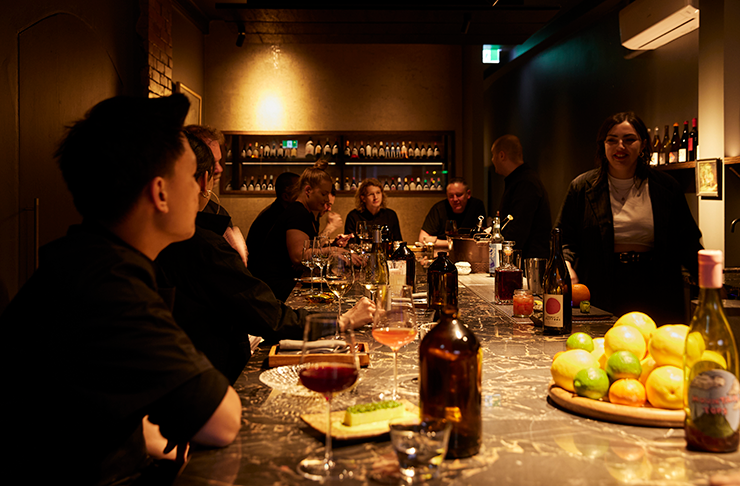 Chotto Motto
It's no surprise Chotto Motto has blown up the way it has since opening several years back. Not only does it have enough quirk and personality that would put a Fitzroy vintage store to shame, but it also is in the very capable culinary hands of Tomoya Kawasaki (Neko Neko, Wabi Sabi) and designer Dylan Jones.
So while you might pop into Chotto Motto for the funky atmosphere or to see what all the fuss is about, you'll stay for the Hamamatsu gyozas.
There's classic pork, spicy kimchi miso pork, chicken and coriander, prawn and ginger, and for those meat-impaired of us out there, chickpea and quinoa or eggplant with red miso. And while Chotto Motto's gyozas are not life-changing by any means, they totally hit the spot and pair very nicely with a good beer.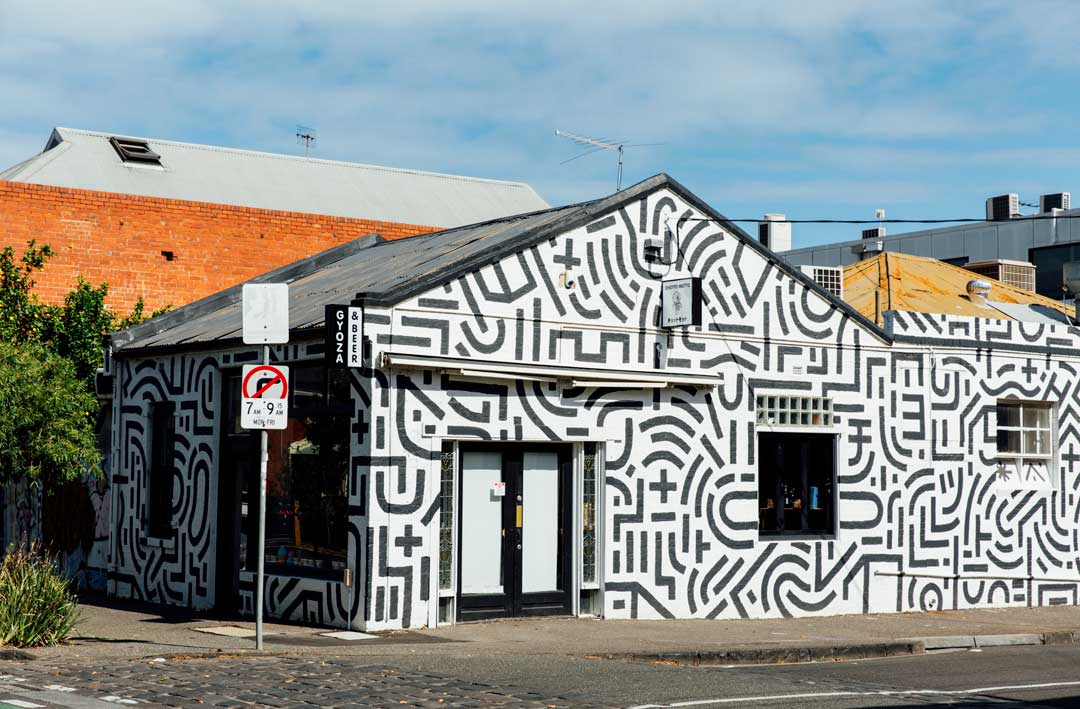 Hotel Jesus
Just a few clicks down the road from its sister venue Mamasita in the CBD, Hotel Jesus is the more down-tempo counterpart on Smith Street in Collingwood. Imbued with the same artful craft of Mexican-influenced dining, the gorgeous shopfront facade of the heritage post office leads you into a light-filled space with a real laid-back communal vibe. The self-described 'No Frills' approach to Mexcian cuisine takes shape in small plates of tostadas and tacos with a variety of more experimental options be it the snapper ceviche tostada to the fried jalapeno to the spicy chicken skin tacos. There's also a bottomless lunch option and a huge range of whistle-wetters, including tequila, mezcal, cocktails and sangria on tap.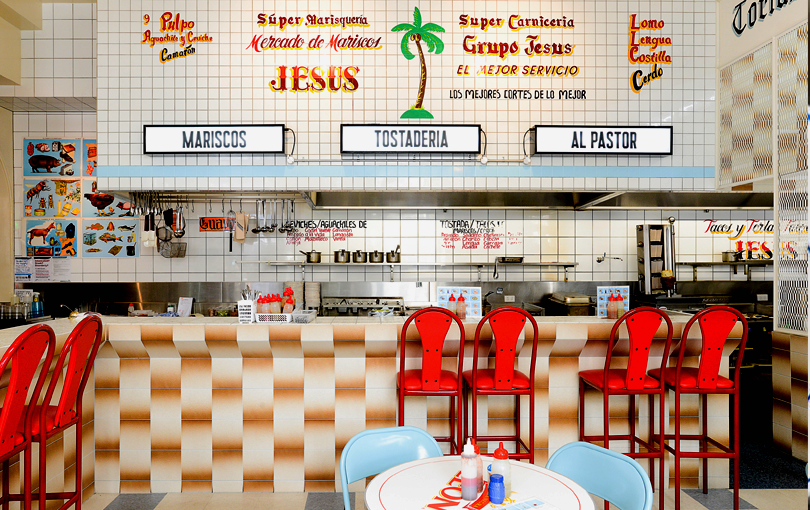 Shop Ramen
The ramen Melbournians often favours in the inner-north can be found at Shop Ramen. While the chicken miso ramen is a favourite, and it's hard to go past the gooey soft-boiled egg and luscious pork in the classic ramen, it's the clever vegetarian version that's become a cult favourite. The cashew milk broth is as tasty as its porky counterpart; broccoli and zucchini add crunch and flavour, along with the handful of nuts and seeds adding textural interest. Whether it be Fitzroy or Preston, Shop Ramen is a red hot contender for the best ramen in Melbourne.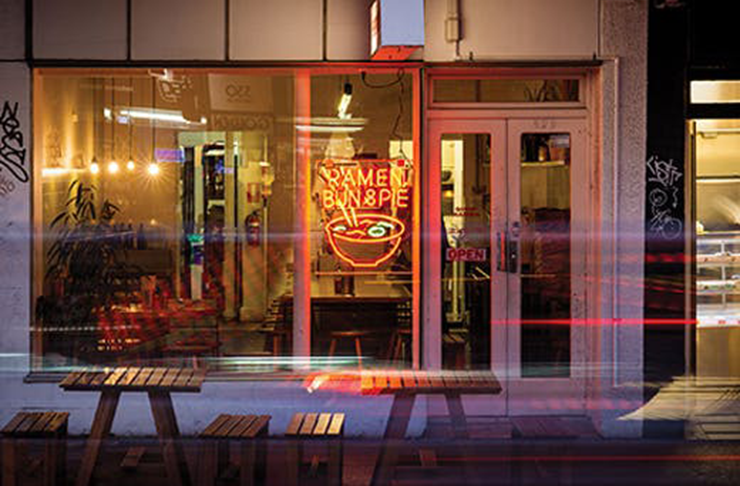 Easey's
COLLINGWOOD
Everyone knows Easey's, it's the burger joint in Collingwood with three retired Melbourne trains on the roof, pretty iconic really. Their inventive and testing nature has led to some of the best burgers Melbourne has seen, whilst their main menu features a line of burgers, sides, hot dogs, and desserts. On the meat and bun front you'll find American burgers Melbourne style, and you're going to want to order something along the lines of the Double Bacon BBQ Cheeseburger.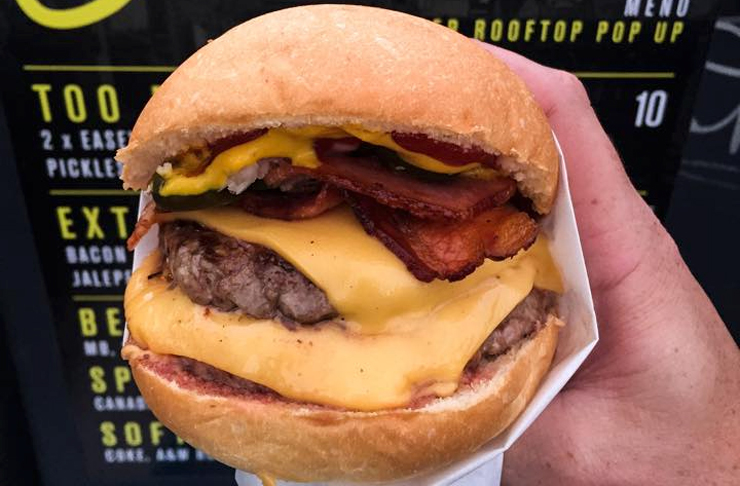 Flint
Positioned in a familiar spot on the Fitzroy side of Smith Street, Flint is unlike any other locale found along the strip .It's technically on the Fitzroy side of Smith, but Collingwood will claim it. Here, Nicki's obsession with fire, flame and charcoal takes center stage, where her and sous-chef Yukio Endo (who came across from San Telmo, too) cook without ovens, and instead champion the charry, smokey capabilities of their hearth.
You'd be remiss not to pay a visit to Flint with your intentions on the skirt 5+ Wagyu, both Nicki and Yukio have the credentials to cook and serve it to perfection, after all. That said, it's their collaboration on more inventive dishes—like those famed carrots or venison tartare—that make this moody spot one of the city's most exciting openings.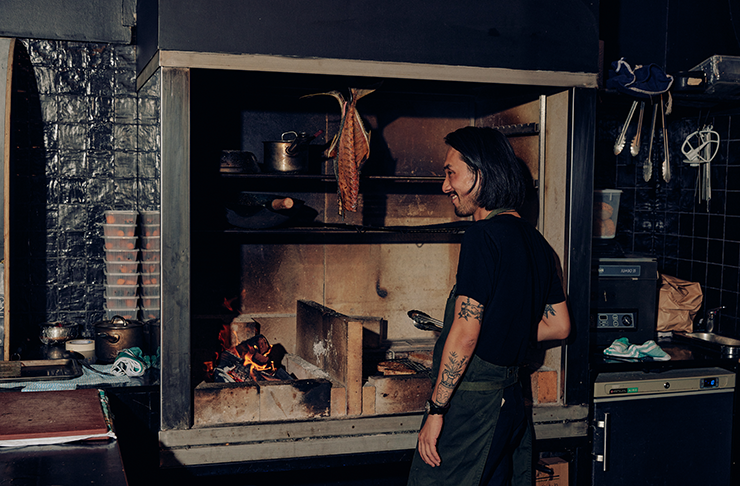 Jim's Greek Tavern
Generations of Melbourne diners have spent a night at Jim's Greek Tavern—it's like a rite of passage we all must go through when exploring the best restaurants Collingwood has to offer. But once you've been, you'll understand why. Jim's is one of the most authentic Greek taverns in Melbourne, known for their traditional service with no menu, no prices, and generous serves. It's bustling and noisy and a bit confusing at times, but the food has kept people coming back for decades. Add it to your to-do list if you haven't already made the trip.
Keen for more of Melbourne's best? Check these out:
Melbourne's best restaurants
Melbourne's best cafes
Melbourne's best bars
Melbourne's best breakfast