After weeks and weeks of prime television, it's down to the final two on The Bachelor. While it's pretty obvious who will be receiving Zac's final rose, we're keen to see how this thing pans out. Here's what we were thinking as we watched the home visits and overnight stays unravel on The Bachelor NZ this week.
1. Home visits, we've been waiting for you all season!
2. We're back in Auckland. Lookin' good, Takapuna.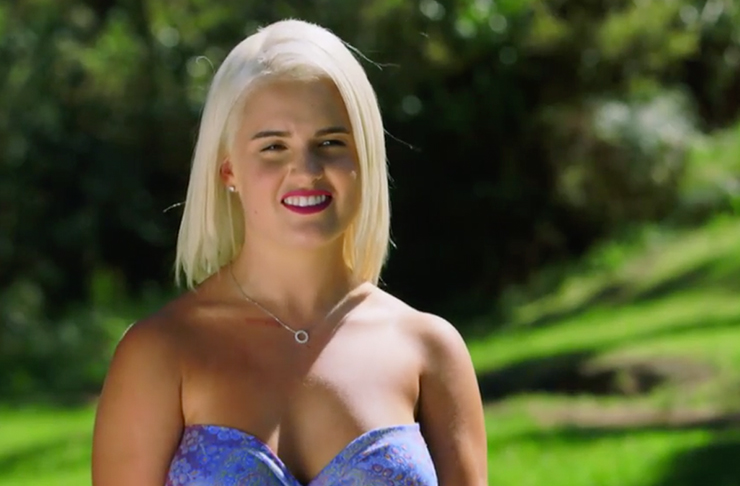 3. At long last, Claudia has got her roots redone.
4. Claud's mum looks like such a darl.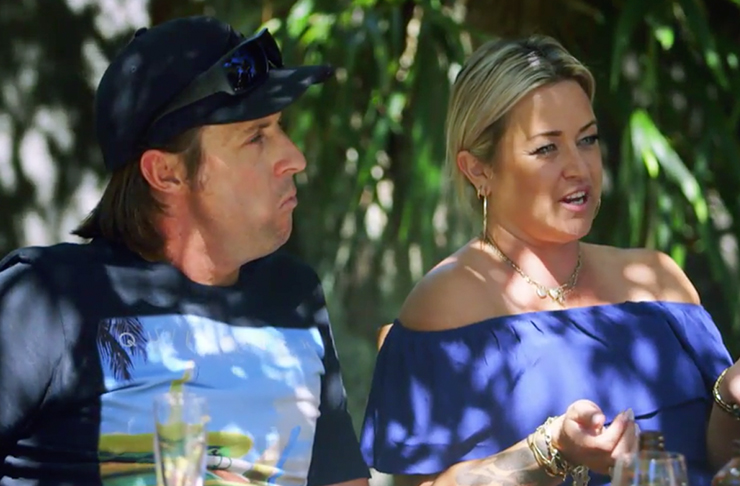 5. Is that a dirty mullet hiding under her brother's hat?
6. Their age-gap is a reoccurring theme.
7. Nawh, Debbie is so keen on Zac.
8. "I mean obviously there's a lot of things going for him—he's a Rosmini boy, that's always a good positive." Steve sure knows what matters.
9. Woah, Debbie. Easy on the love word.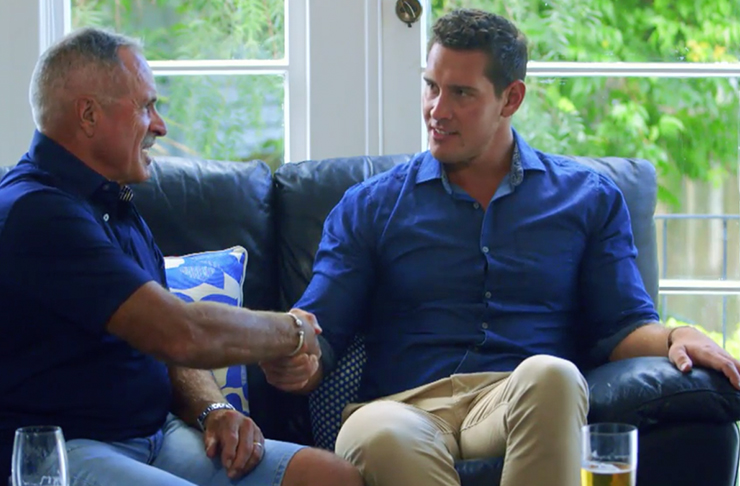 10. Steve and Zac look like total bros together—except for Zac nervously clutching the couch.
11. Chili Peppers tee, ripped jeans and motorbikes… Lily is too cool for this show.
12. Those are some fierce eyebrows from Lily's bestie Abbie.
13. "Your mother knows you because you came out of her uterus." Lily really has a way with words.
14. "And he's hot. Careful because I might jump on him." Abbie is as outrageous as Lily.
15. A good ol' rejection grilling from Lily's mum. You tell him—none of the girls deserve to have their heart broken!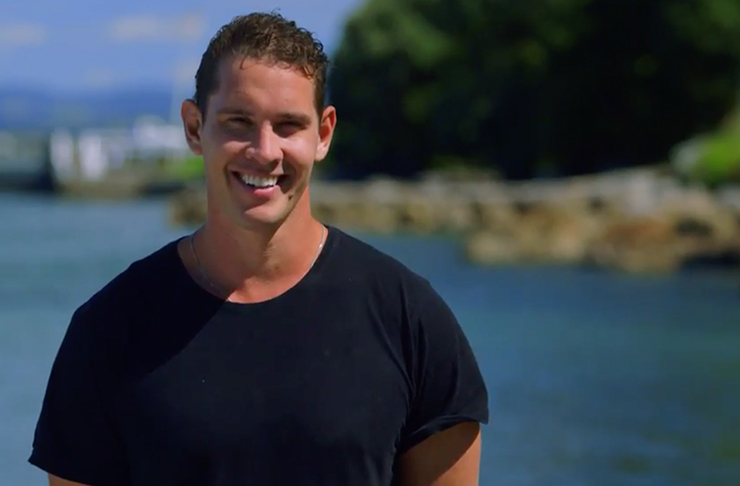 16. Zac's " Viarni grin" is too cute.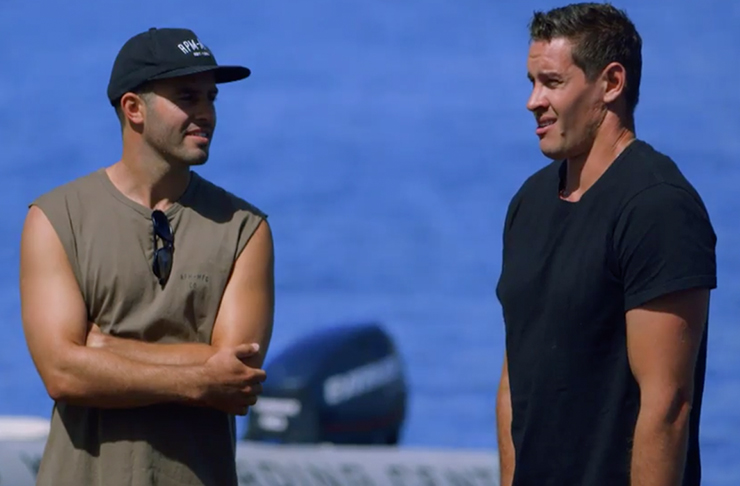 17. Zac: "From the moment I saw her, I felt something pretty… yeah, I felt something pretty incredible." Viarni's brother: "Cool." God, guys suck at talking about emotions.
18. Zac: "Absence makes the heart grow fonder and that's definitely the situation in this case." Viarni has got this in the bag.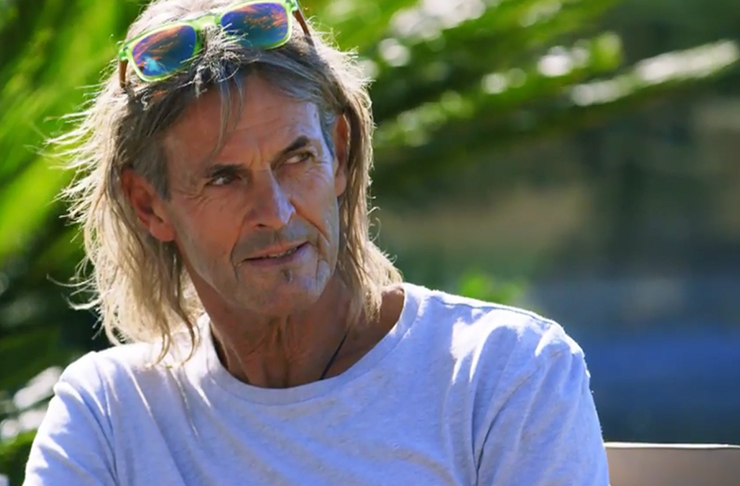 19. Viarni's dad looks like he should be Lily's dad. Glen's heaps cool.
20. Glen: "Your parents have it. Your friends have it. You've been looking for it. So why haven't you got it?" Burnnn, Zac!
21. Lol Glen totally hi-fived his daughter for her charming skills.
22. Can we fast-forward to the part where Viarni wins this whole thing?
23. Overnight stays are upon us!
24. "I organised horse riding on the beach with Lily, although I'd never ridden a horse before." Dangerous move, Zac!
25. Lily is so smitten and we're scared she's going to have her heart broken.
26. Lily: "I just want to know now, like, cut my throat or take me home." What a shitty waiting game, Lil.
27. Will Lily stay or will she go?
28. Wait, did Lily end up staying?!
29. There's that dorky smile Zac gets when he talks about V.
30. Zac: "I'd love to spend some time, just us. But in saying that, I don't feel comfortable with staying over the night." Zac's respect is awesome.
31. It wouldn't be The Bachelor without a romantic helicopter ride.
32. Hawke's Bay is so stunning!
33. Fully jealous of this private chef situation.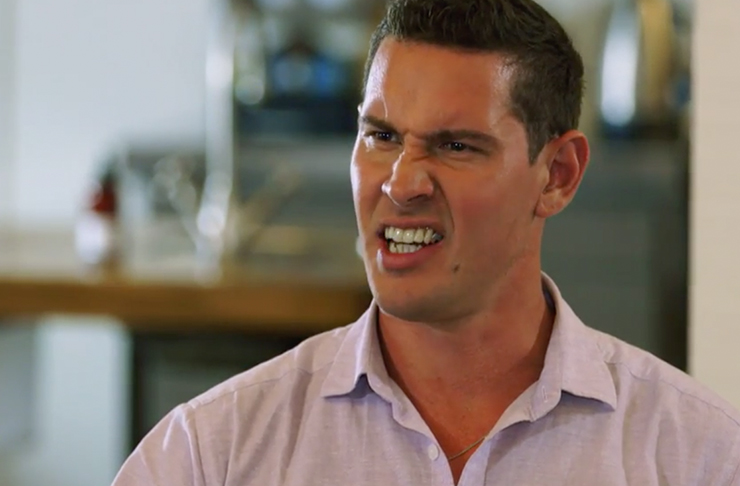 34. Hmmm judging from Zac's facials (and words) he doesn't actually see a future with Claudia.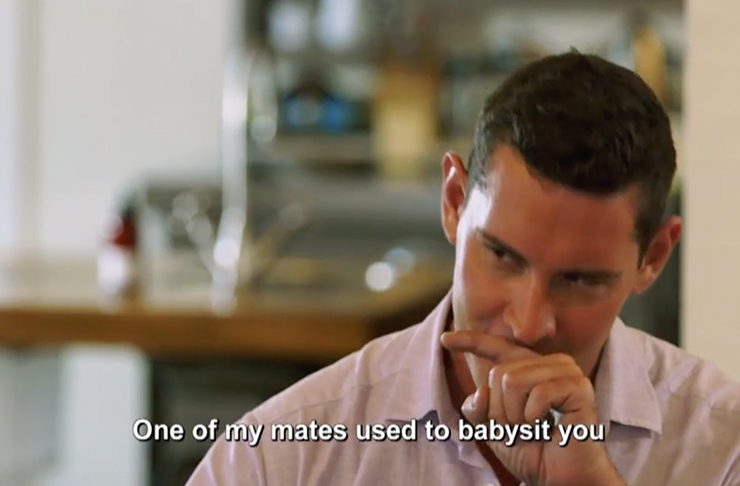 35. And with that babysitting one-liner, Claudia is totally going home.
36. Claudia is opting for the "separate room" sleepover.
37. …But Zac isn't keen.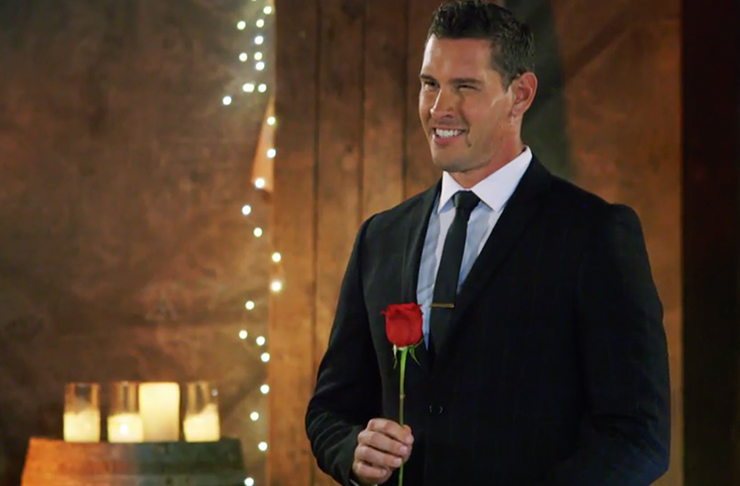 38. Zac's stellar facials when he calls out Viarni's name...
39. Bless Zac for comforting Clauds. Jordan was such a piece of poo in comparison to this dude.
40. Her heartbreak is devastating :'(
Want more?
Image credit: MediaWorks