We all know it's not really summer until you take an Instagram on a pool float—it's like a right of passage. And so, finally as the sun comes out to play and beach/pool days are on the horizon, we've rounded up eight of the best floaty devices to get you through the warmer months.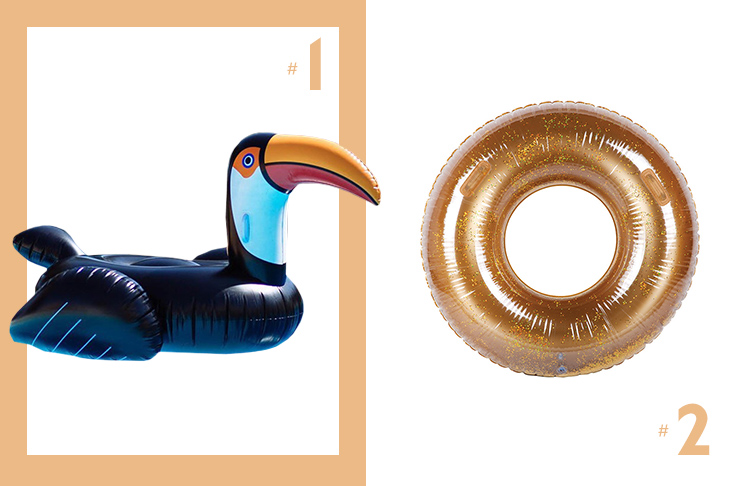 1. The Giant Toucan
Giant swans are sooo 2016. This year, it's all about the the toucan. Imagine how cool you'll look floating on one—all your Facey friends will be green with envy!
2. Gold Glitter Ring
Every pool day needs a floaty ring. And well, this gold and glittery one will sparkle in the sun. Oo la la!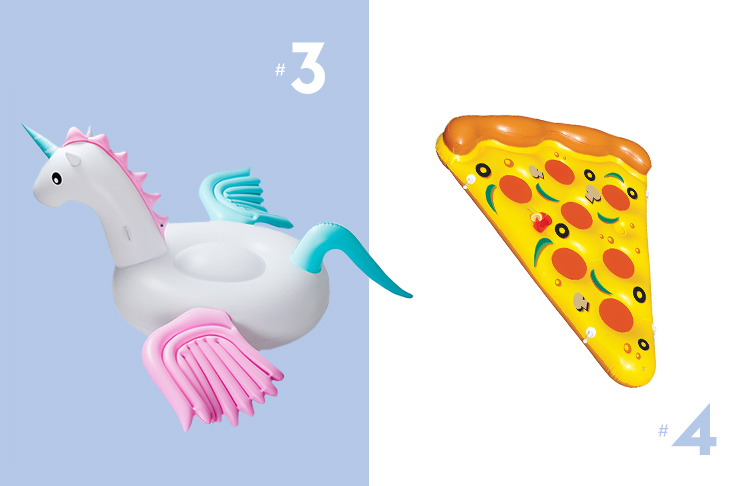 3. The Candy Unicorn
When pastels and unicorns are mixed together you get this ridiculously adorable candy unicorn. You'll look super cute floating around on this baby.
4. Giant Pizza Slice
Giant pizza slice pool floats are the bomb. If you round up eight friends and get everyone a slice, you'll have a whole pizza. It's a pizza party without the calories! And, if you're floating solo you won't have to share the actual pizza that you'll probs have delivered.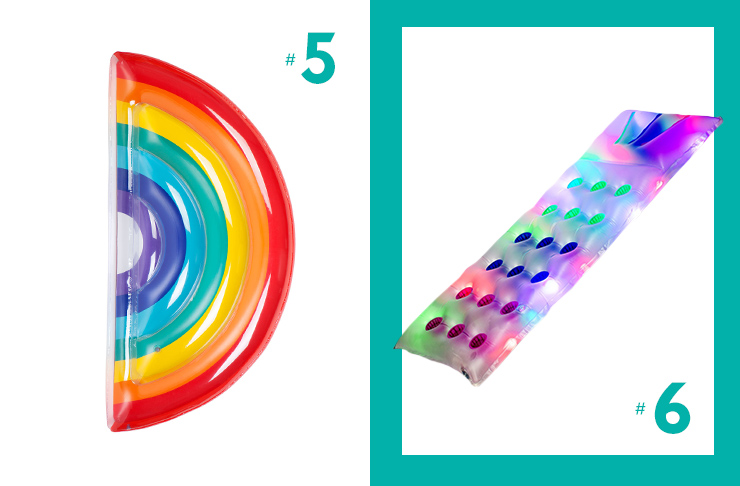 5. Lie-On Inflatable Rainbow
Be the gold at the end of the rainbow with this lie-on inflatable. It will be like you're flying in the sky, but instead you're actually floating on water. Ah bliss.
6. Light-Up Pool Float
Put the party in your pool party with his light-up float. It is perfect for those late night dips.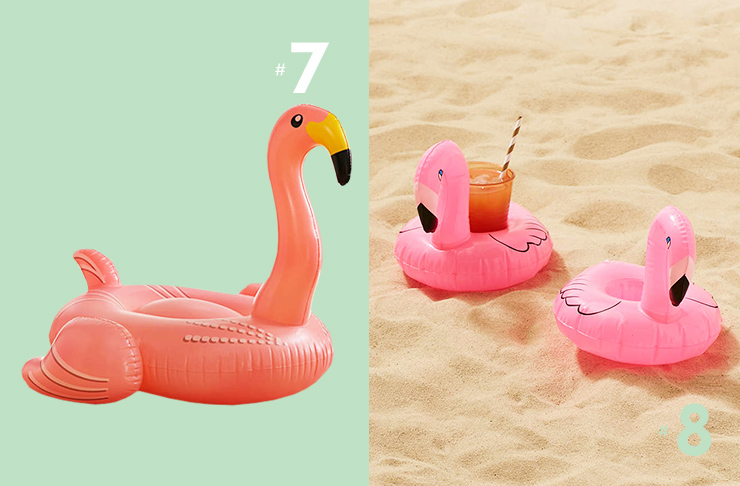 7. Flamingo Pool Float
Ah, the classic flamingo pool float. It's the gateway pool float and we figure everyone needs one!
8. Flamingo Drink Holder Pool Float
Every summer party needs some of these flamingo floating drink holders—we can't have drinks spilling in the pool, can we? Not to mention, they're just a mini version of the giant flamingo—you'll be all matchy matchy, so cute!
Want more?