When you decide to grow out our bob to a lob, the fact that most hair grows no more than half an inch each month, makes it feel like an eternity. The good news is, you can actually speed up the process when it comes to growing out your hair.
We've compiled the best advice doing the rounds on the internet, guaranteed to give you those long, luscious locks sooner than you think.
Address Your Diet
Ensuring you have a healthy diet is vital when it comes to hair growth. Foods such as salmon are enriched with omega-3 and omega-6 fatty acids as well as antioxidants that can reduce hair loss and increase hair density. Plant based proteins such as beans can provide nutrients like iron, biotin, and folate which are crucial when it comes to having healthy hair.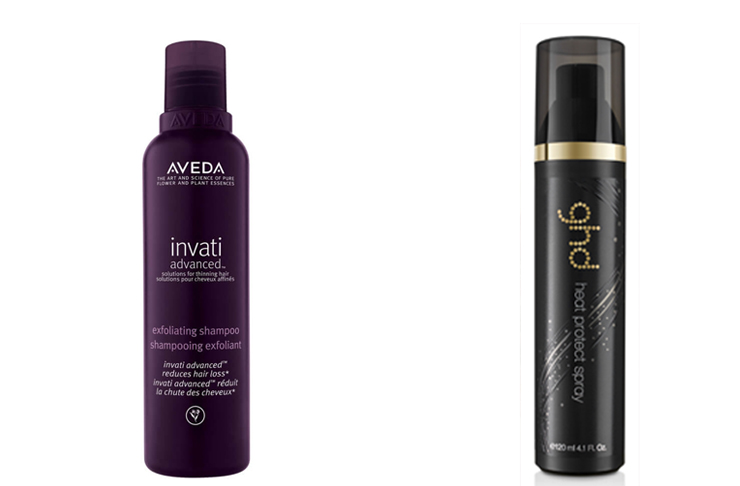 Exfoliate Your Scalp
They say your scalp is the gateway to healthy hair and healthy hair means strong growth, right? In this case, it makes sense that exfoliating your scalp can promote growth. Try using a detoxifying shampoo such as the Aveda Invati Advanced Exfoliating Shampoo, this is gentle enough for everyday use, yet potent enough to deeply cleanse. This mildly exfoliating shampoo formulation works to get rid of product build-up, leaving you with stronger, fuller locks.
Continue To Trim
We've all been guilty of believing if you're wanting to grow your hair out, the key is not to cut it. When in fact, if you don't get rid of those whispers of split ends with a little trim your hair will only continue to get more damaged. When it comes to finally getting a haircut you'll have to sacrifice more length to damage. Keep haircuts up even when you're wanting to grow your mane by getting a little snip every six to eight weeks.
Follow The Rule Of One: Excess Heat Hinders Hair Growth
If we lived in an ideal world, air-dried hair would be the best hairstyle—unfortunately that's not the reality for most hair types. To avoid damage and dryness, try and stick to one form of heat on your hair per day and never blow dry and heat style on the same day! When it comes to protecting your hair from that one form of heat, try the ghd Heat Protect Spray, it provides protection from direct contact with heat styling while leaving hair looking and feeling smoother, with added gloss and shine.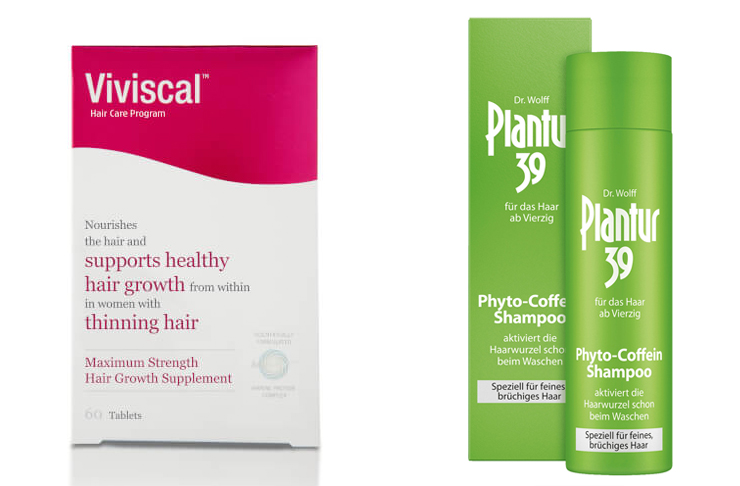 Get A Helping Hand From A Supplement
There are so many hair care supplements on the market to try. The Viviscal Maximum Strength Supplement are a number one best seller! Formulated with ingredients that work to nourish hair from the inside out, improving existing hair growth.
Sleep On Silk
Switch out your cotton pillowcase for a silk one because sleeping on a smooth surface reduces nighttime friction, resulting in less breakage and not to mention helps avoid waking up with dreaded bedhead in the morning.
Try a Caffeine Hit
Here's an excuse to keep your caffeine addiction alive! Caffeine is a stimulant that increases blood flow to the scalp aiding in the regeneration of hair follicles and is believed to speed up hair growth by 25%. Try the Plantur 39 Phyto-Caffeine Shampoo when washing, the active caffeine ingredient penetrates all the way into the hair follicle, activating hair roots and preventing premature exhaustion of hair growth.
Want more: