Call us shallow, but when it comes to our food picks, looks are just about everything. And, when it comes to drinks, we pretty much feel the same way. And so, with this in mind, we've found the prettiest, and just plain ridiculous looking drinks that you can slurp on in Auckland.
With these bevvys you won't just get the delicious taste, but also a froth-worthy Instagram pic (and maybe a hangover too).
Major Sprout
CBD
If you're not in the mood or in the hour for an alcoholic refreshment, then you'll be pleased to discover Major Sprout's tamer alternative. Sip on the colours of the rainbow when you order their sample-sized matcha lattes, because what's better than a latte? Four lattes! Instagram it or it didn't happen.
Bedford Soda & Liquor
Takapuna & Ponsonby
The leaders in the beverage art biz and Instagram phenomenon, the Bedford team have sure won us over with their to-die-for liquors. Their marvellous concoctions are served up in unique jugs and dressed with edible flowers, forcing you to think twice before devouring this liquid art.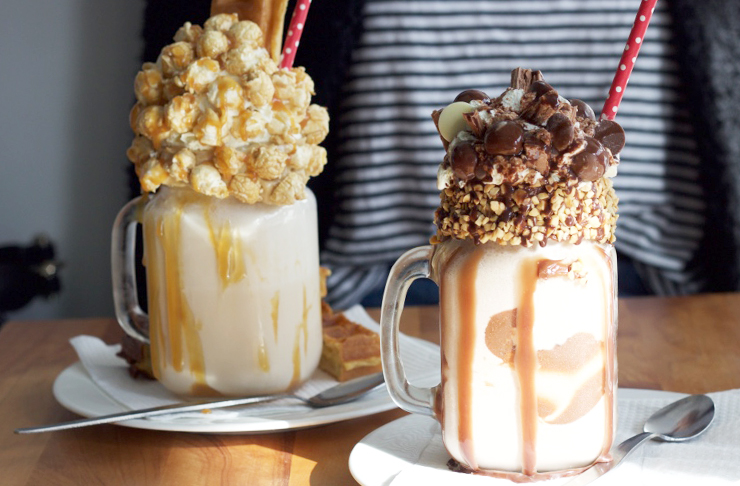 Cereal Killa
Mt Eden
Even your gym loving, kale munching mates will have no other choice than to surrender to these OTT freakshakes. The milkshake bosses at Cereal Killa deliver nothing short of a masterpiece when you order one of these bad boys. But don't be fooled, this giant jug of creamy goodness isn't for the faint hearted. Down the whole thing and you're just about capable of anything.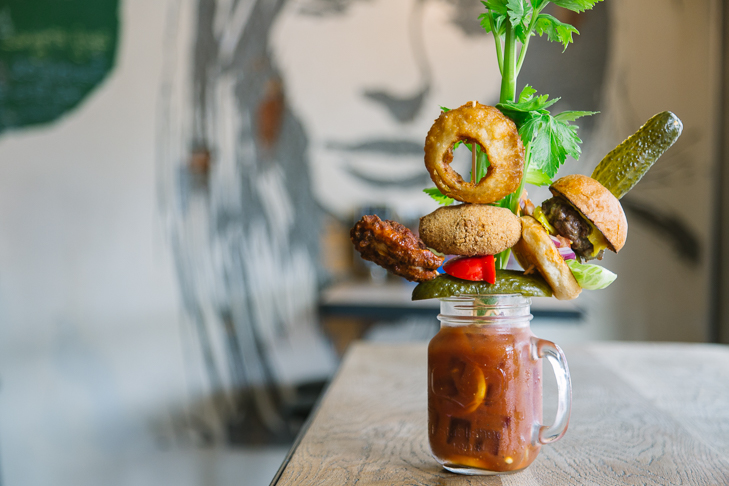 Scarlett Slimms & Lucky
Mt Eden
If you use Instagram, then there's no doubt you've laid eyes on one of the beastly Bloody Marys at Scartlett Slimms & Lucky. This saucy number can barely pass as a drink because it's fully loaded with a spicy chicken wing, an onion ring, polenta, a beef slider and to top it all of, a fricken pickle. No, you're not going crazy and yes, you read that all correctly.
The Lab Eatery
Takapuna
There's no need for a degree to prove you're a qualified scientist on the Shore. Simply pop over for a drink at The Lab Eatery and they'll see you right. Embrace your inner geek and sip from test tubes and beakers. Yep, each drink will send you straight back to high school science class.
The Shelf
CBD
For us Kiwis, DIY is well and truly in our DNA. An this is probably why we're all so hooked on the deconstructed iced chocs at The Shelf café. Your photogenic beverage is served up with some milk, ice and a mouth-watering slab of chocolate that allows you to personalise the flavour to your tastebuds content.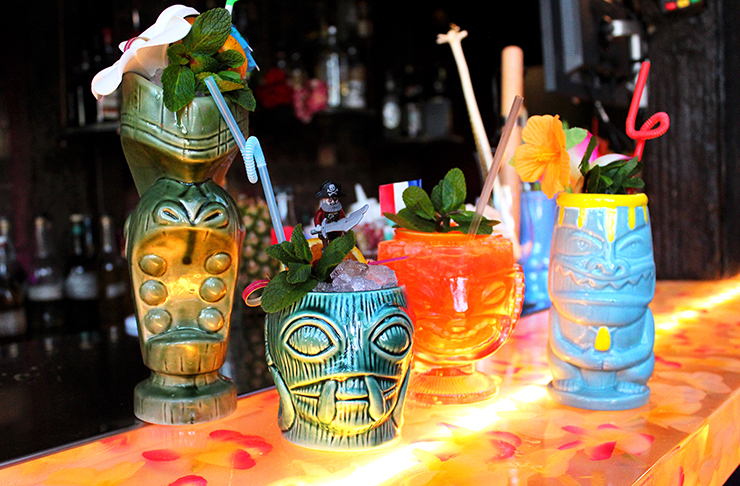 Talulah
Britomart
Talulah goes above and beyond the classic paper umbrella in a glass to bring us to the tropical paradise we live out in our dreams. Inspired by tiki bars and sunshine, it's hard to choose just one of these gorgeous drinks. The good news is that you don't have to because here, you're on island time. Unwind while sipping on one of their vibrant pina coladas and sit back as the day rolls to night.​
Coley & Punch
CBD
If elegant is what you're searching for, the Coley & Punch cocktail and whiskey bar has an array of potions that will drop some jaws when served up. Opt for one of their tequilas and your soulful refreshment will roll in dressed to impress, coated in lush florals, fruits and in metallic jugs.
Frida
CBD
Look no further for your margarita Monday hotspot, Frida Cocina Mexicana and Tequila Bar. Their gorgeous refreshments come in the prettiest of pinks and are embellished with flowers to make you feel oh-so elegant. Rally your amigos and snap a group beverage pic to make your Instagram community froth with jealousy.
Casa Del Gelato
Parnell
Back at it with the crazy shakes, Casa Del Gelato's epic creations are nothing short of freaky. Why have one cheat day a week when you can cram a month's worth of goodies into one chug? Loosen up your belt and make some room for this so bad, but soooo good milkshake.​
Want More?
Image Credit: Bedford Soda And Liquor, Andrew Wilson, Jaiden Bhaga, Cereal Killa