Hotel life is the best life.
This year has already seen some major new hotel openings and these architectural wonders are already shaking things up when it comes to pure vacation luxury and decadence. Think brass bathtubs filled camel-milk, Olympic-sized swimming pools, glass bridge skywalks and private alfresco movie screenings.
These are the most breathtaking new hotels in the world right now.
The Chedi Al Bait
Sharjah, United Arab Emirates
The term "upscale" never had true meaning until The Chedi Al Bait. This Arabic kingdom of absolute opulence is a sickening combo of wonder and culture (and of course, we love it). We're not even going to go into how much it actually costs to stay here (you could be the Queen of England and not even be able to afford the o'dourves at The Chedi) however you should know that brass bathtubs filled camel-milk is the total norm here.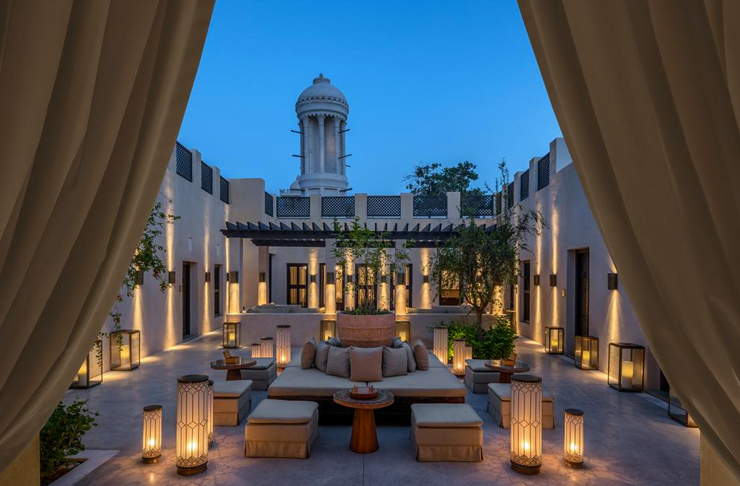 Eden Rock
St. Barths, caribbean
Eden Rock is quite literally heaven on earth. This luxury villa escape has a collection of 140 high-end properties for guests to choose from, most with Olympic-sized swimming pools and a killer view to boot. You basically get butlers around the clock here and private parties and yachts to lap up the good life on.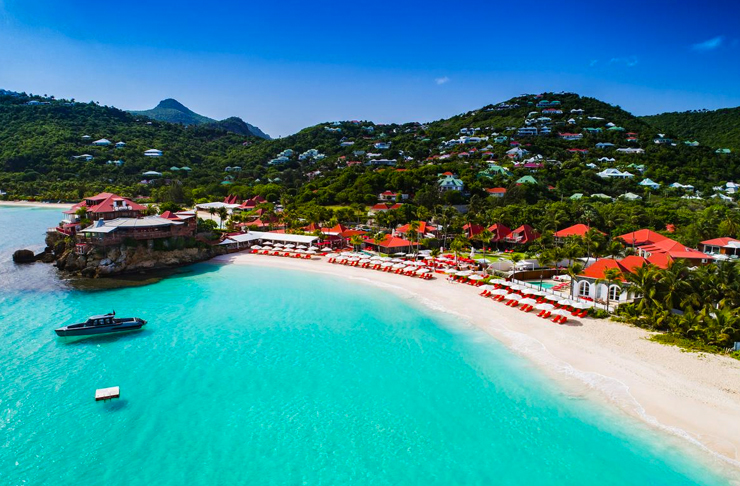 Mount Mulligan Lodge
Mareeba, Australia
You've got to hand to the Aussie's who can turn any kind of off-road and outback scenes into an absolute royal affair. Mount Milligan Lodge used to be a cattle ranch just outside of Cairns this baby only takes around 16 guests at one time. If you were to actually stay at this secluded estate, you'd be in for deep verandahs, floor to ceiling windows, sisal rugs, outdoor baths, guided tours of goldfields, ATV adventures, stargazing, hikes and chef-prepared gourmet picnic hampers.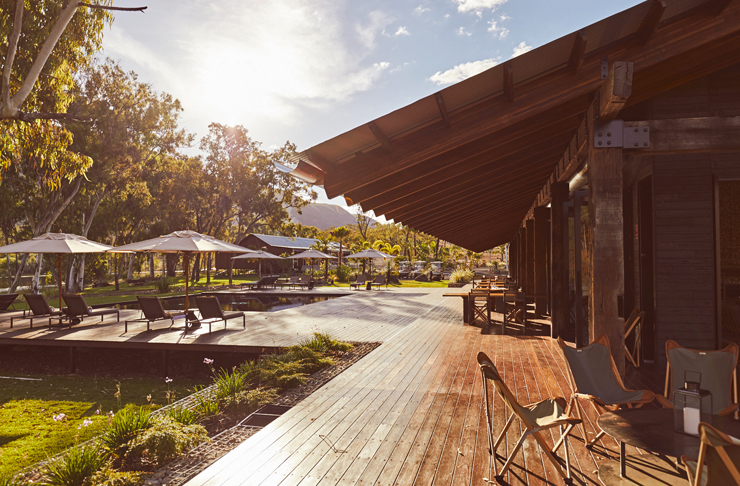 Mezzatorre
Ischia, Italy
This 16-Century watchtower turned 50s glamour hotel would have to be a bucket list beauty for anyone who loves Europe and the suite life. Mezzatorre sits above a private bay in the glittering Gulf of Naples with thermal waters springing up into its own spa pools. Rooms here have giddy views of the cove whereas the park cottages you can stay in are all about the pure pine air. As food — you'd be in for fresh fish caught from the surrounding bay, a flowing serving of wine flutes and Neapolitan desserts every night.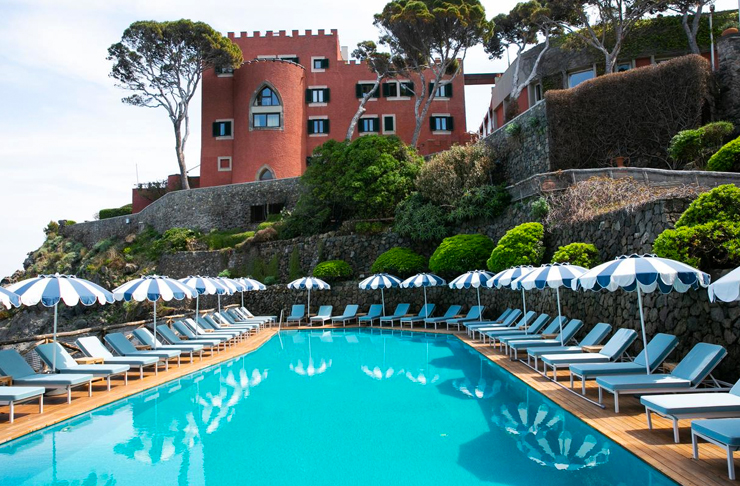 Glacier View Lodge
Jasper, Canada
Glacier View Lodge had a makeover and reopened last winter and sits between the Banff and Jasper national parks. Decked out in 32 magnificent rooms, this snow lodge sits on the edge of the Columbia Icefield and gives anyone who stays here private tours of the Athabasca Glacier (give her a quick Google, she'll blow your mind). This stunning stay is loaded with over-the-top fireplaces, faux-fur throws (Viking-style), night feasting, stargazing and a glass bridge skywalk.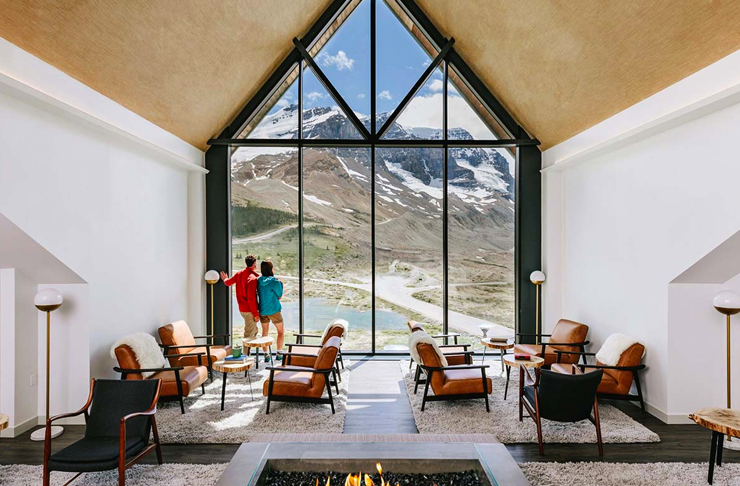 The Oberoi
Marrakesh, Morocco
We're just going to say it, you probably haven't really, ever lived if you haven't been to The Oberoi. Located within 28-acres of Mediterranean orchards with fragrant citrus trees and centuries-old olive groves, this five-star hotel in Marrakech has the most beautiful landscaped gardens and water features. Inspired by palaces of ancient Morocco, the resort offers picturesque views of the majestic snow-capped Atlas Mountains (just casually), spacious accommodation, uber-personalised spa treatments, private terraces, swimming pools and wine tastings.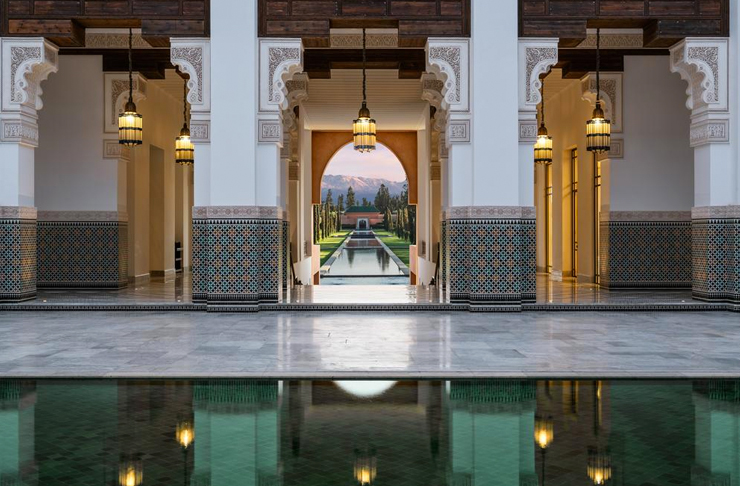 Kachi Lodge
Uyuni Salt Flats, Bolivia
Feast your eyes on the first-ever luxury lodge on the Uyuni Salt Flats in Bolivia. You may as well tell everyone you're staying on a completely different planet should you ever get the chance to dip your toe in the same vicinity as Kachi Lodge (we kid you not, it's like staying in a completely different world). Set on a wooden platform near a cacti covered island, the six suites here turn a stay on the altiplano into the damn most luxurious adventure you could probably ever do (and good news, this one has all things sustainable at the helm). Each dome includes bespoke furniture crafted out of regional materials, bespoke textiles and unique painting by Gastón Ugalde – internationally known as the Bolivian Andy Warhol.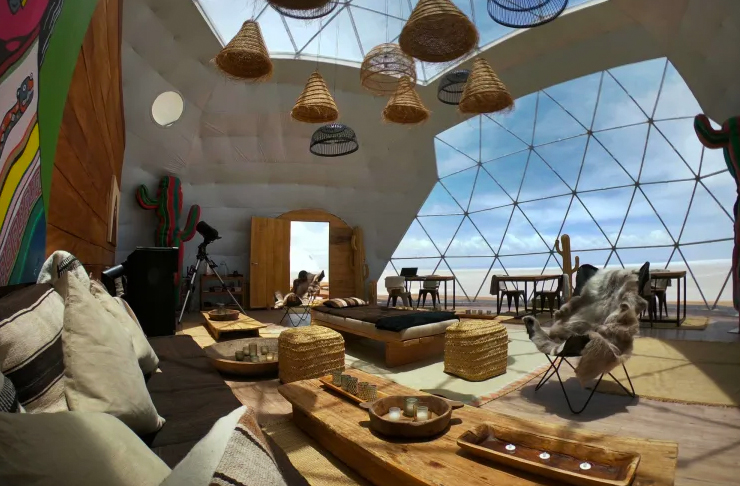 Zannier Hotels Sonop
Karas, Namibia
Four-poster beds, claw-foot bathtubs, incredible sunsets, desert exploring, pools, spa treatments — these are just some of the god-awful things you can expect at Zannier Hotels Sonop (and by god-awful we mean absolute brilliant). Nestled on the southern edge of the Namibian desert in the Karas region within a nature reserve, this tented camp is all about the isolated feels "simple" comforts like a private alfresco movie screening whenever you see fit.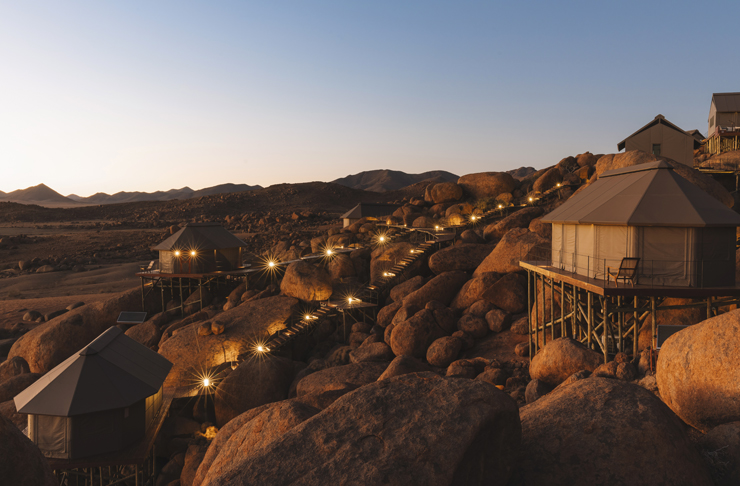 Parilio
Paros, Greece
Parilio is the newest, and only for that matter, class-A hotel on Paros Island. Studded with 33 suites, which of course, are equipped with private patios and views that make any other place on earth look like trash (we're kidding, but you get the picture), Parilio is a Cycladic dream you could never imagine yourself. She contains a bunch of structural features which would make any architect melt including bold white arches, concrete columns, thick masonry and a soothing, tonal colour palette.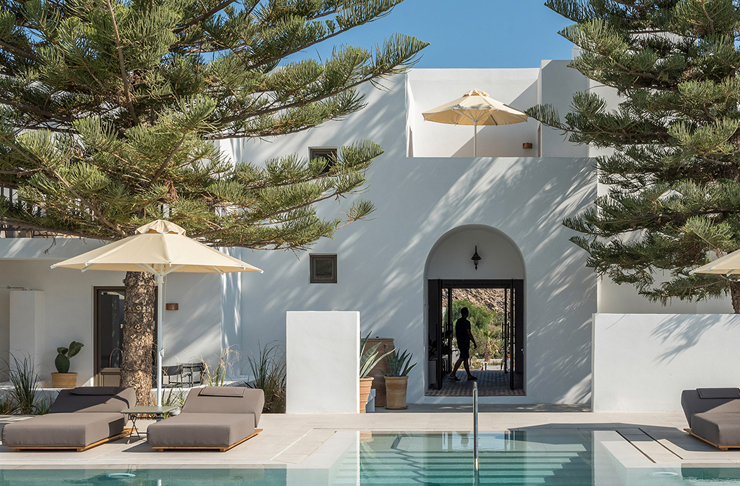 And start planning your next holiday, these countries are opening their borders for a post-corona vacation.
Image credit: Zannier Hotels The Chedi Al Bait, Eden Rock, Mount Milligan Lodge, Mezzatorre, Glacier View Lodge, The Oberoi, Kachi Lodge, Zannier Hotels, Parilio