When it comes to binge-watching, we are absolutely spoilt for choice. Too spoilt, to the point where searching for something good to sink your teeth into ends up becoming a chore. Luckily for you, we've taken the hard yakka out of TV time and compiled a handy bucket-list of shows you should absolutely consume at some point in this lifetime. Settle in for the long haul, and if you can't find something you'd be happy to lose sleep over, then go and play outside.
The Wire S1—5
2002—2008
If we only had two points to sell this show on, one would be Idris Elba, and the other would be Dominic West. But this show encompasses so many stellar performances it would be a disservice to sell the show on just those two talents. Set on the streets of Baltimore, a drug-epidemic is raging, supplied by the gangs and swept under the (d)rug by those sworn to protect and serve. Detective Jimmy McNulty jumps onboard to try and put a stop to these prolific dealings using detective tricks such as investigating, wiretaps and stake-outs. Blurring the lines between the 'good guys' and the 'bad guys' this multi-layered show consistently tops out the lists of the best shows to watch of all time and we definitely have to agree. Get bingeing on Neon.
Mad Men S1—7
2007—2015
Tracking the life and times of a New York ad-man, Don Draper is the genius, womanising, 1960's-thirst-trap everyone wants to be, or be with. It's the kind of show which makes people want to work in advertising or take up smoking. We can't confirm if either of those things are all they're cracked up to be, but once the fumes clears, pour yourself a glass of whisky and step into the glamorous and cut throat world of advertising. Watch it on Netflix.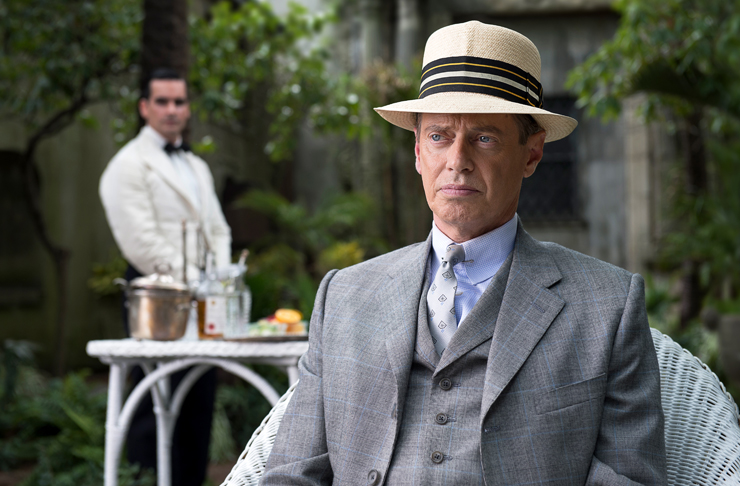 Boardwalk Empire S1—5
2010—2014
Step back in time to Atlantic City in the early days of prohibition, Enoch 'Nucky' Thompson leads a double life as the treasurer of Atlantic City and a gangster with just as much pull and influence. The real man in charge of 'The World's Famous Playground', he's at the centre of the birth and rise of organised crime, aka, what happens when you deny the people of their booze. Atlantic City is famous these days for its many casinos, beaches and boardwalk, but 1900s saw it rife with corruption, bootleggers, smugglers, and gangsters. Sounds like a party. Watch it on Neon.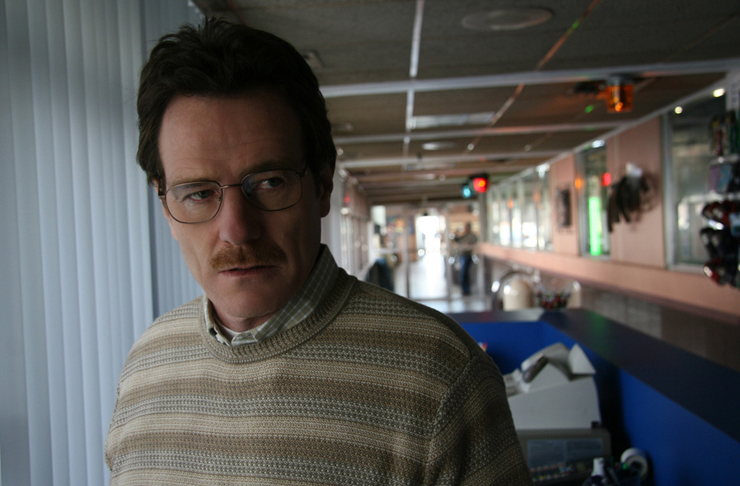 Breaking Bad S1–5
2008—2012
There is a lot of television which falls into the "greatest show of all time" camp, and Breaking Bad's formula places it at the tippy-top. The lengths one man goes to provide for his family sees Walter White transforming from complacent family man and chemistry teacher to full on villain after discovering he has terminal cancer. To ensure the Whites are taken care of after his inevitable death, Walter cooks up a plan—to manufacture and somehow sell his own personal brand of meth. What could possibly go wrong? Watch it on Lightbox.
Nurse Jackie S1—7
2009 – 2015
She's bold, she's brave, she's a medical practitioner—and she's hooked on prescription drugs. Brilliant, yet deeply flawed—Nurse Jackie Peyton's life consists of the daily struggle that is managing her various affairs—her job, her husband, her kids and her actual affair. It's all a bit much for dear Jackie, and she occasionally needs a little something to take the edge off. We'd have recommended a good book, a glass of wine, some exercise or therapy, but each to their own. Catch it on Neon.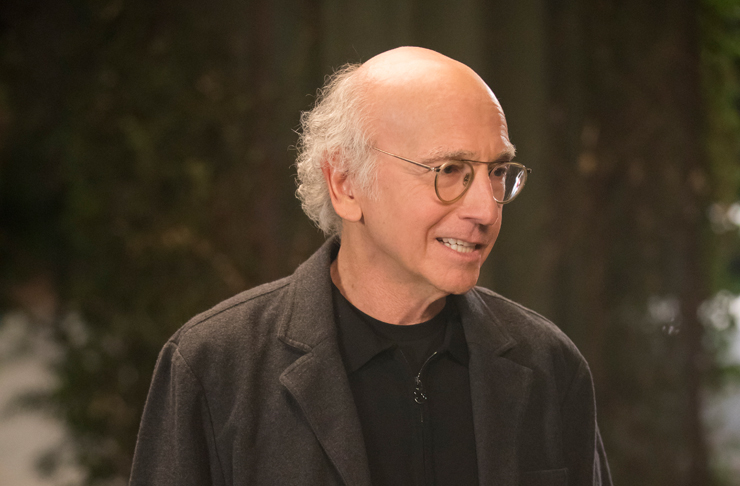 Curb Your Enthusiasm S1—9
2000—present
Larry David, half of the brains behind Seinfeld stars as a version of himself in this art-imitating-life mockumentary. As one of the funniest people on the planet, Larry David proves there is humour in doing everyday, mundane things, because it's usually to his own detriment. With guest appearances from some iconic friends, (Julia Louis-Dreyfus, Wanda Sykes, Jerry Seinfeld and more), try and keep up as Larry tries to right his wrongs with a terrible, can-do attitude. Watch it on Neon.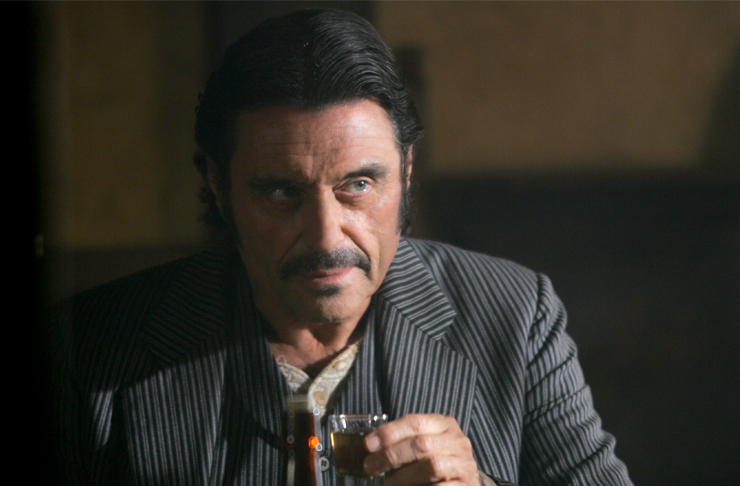 Deadwood S1—3
2004—2006
Set in the 1800s, the gold mining settlement of Deadwood is a place with little rule and zero consequences. Ex-lawman Seth Bullock arrives in Deadwood to humbly start his own hardware store, however a plot involving the death of an immigrant family brings saloon owner Al Swearengen into the fold, proving the western saying to be true: 'this town ain't big enough for the both of us'. Not for the faint hearted, the show was renowned for its use of violence and profanity, but we can honestly say it's all in the name of historical accuracy. Watch it on Neon.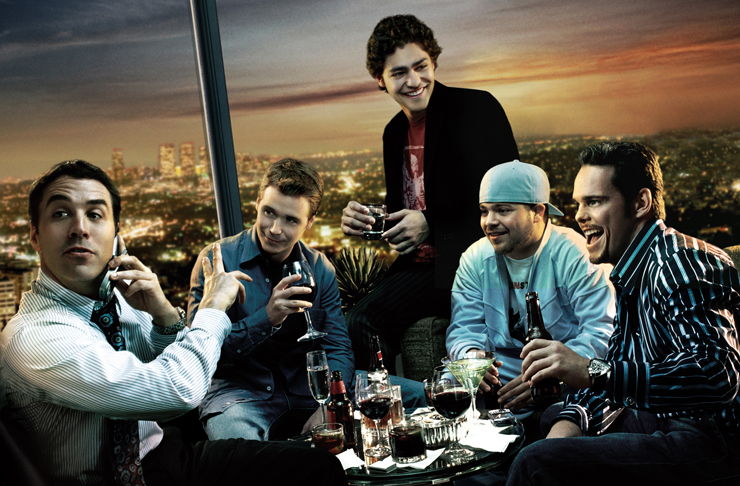 Entourage S1—7
2004—2011
If you're reading this and you're famous, this is how to be a good rags-to-riches friend 101. And for the rest of us commoners? This is merely research. Following the success of his first film, Vincent Chase goes from a regular Joe from Queens to a rich and famous, A-lister with a pad in LA. How does an ordinary guy navigate life when you have more wealth and fame than any normal person could need? Good thing he has his crew with him to keep him in check. And the best part of being friends with a celebrity? Getting to come along for the ride. Watch it on Neon.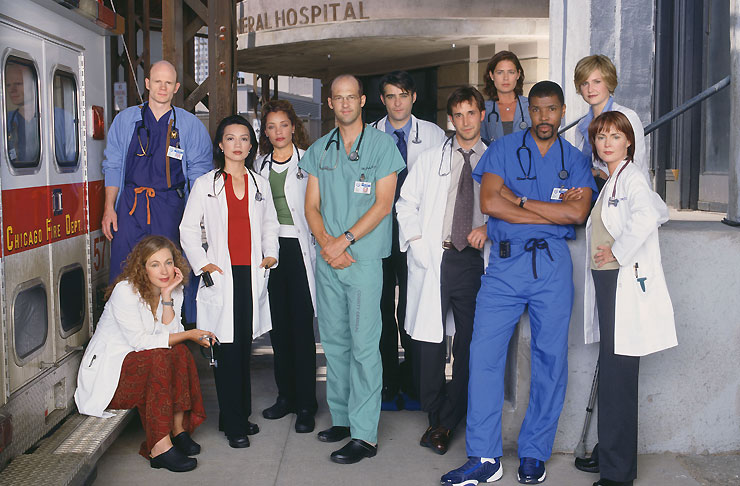 ER S1—15
1994—2009
When it comes to medical dramas, these are the things we know to be true: all storylines are 100% realistic and every healthcare professional is as hot as they are scandalous. Following the lives of the medical staff at County General Hospital in Chicago, a whopping 15 seasons launched a thousand careers, including the award-winning star of The Good Wife, Julianna Margulies, and some guy married to Human Rights lawyer, Amal Clooney. Watch it on TVNZ on Demand.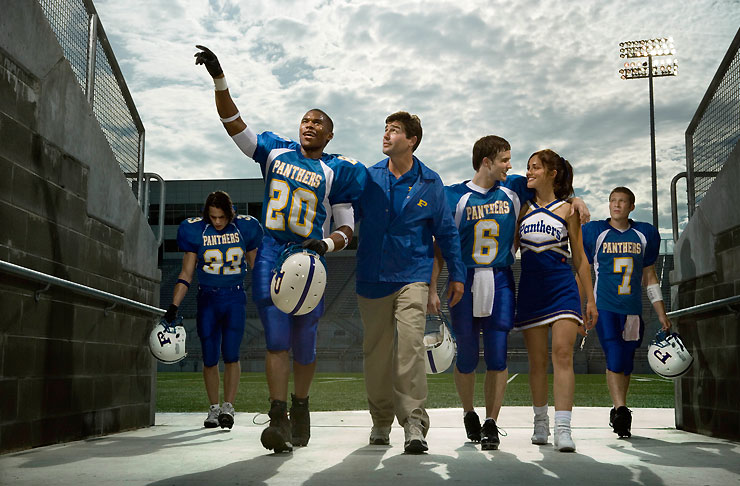 Friday Night Lights S1—5
2006—2011
Consider yourself 'sports-adverse'? Same, but Friday Night Lights will make a convert of you, even if all that means is not groaning as loudly when the channel gets switched over to sports. Set in a small town in Texas, Friday Night Lights follows a community involved with a high school football team, where the plays which happen off the field are the ones which matter most. Taylor Kyle (hot, grumpy bomb-defuser-guy from an episode of Grey's Anatomy) takes the lead as Coach Eric Chandler, teaming up with Connie Briton (who needs no introduction) as his rock and wife, Tami. Watch it on Lightbox and Amazon Prime.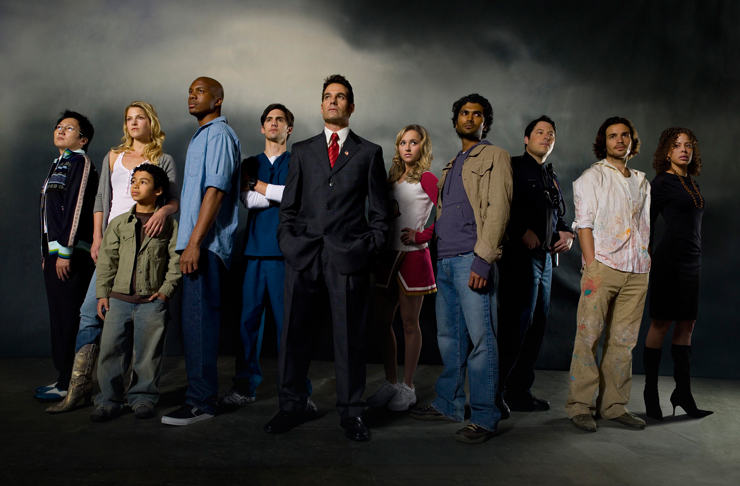 Heroes S1—4
2006—2010
Has anyone ever noticed that Zachary Quinto really knows how to play a psychopath? He's almost... too good at it. Lots of shows try to get down to the skin and bones of what makes a hero and what makes a villain, but it's a lot more exciting when they have super powers. When ordinary people from around the world discover incredible abilities, their stories become intertwined in a plot ripped straight from the pages of a comic book. Save the world. Or end it. Watch it on Amazon Prime, coming soon to Lightbox.
The Leftovers S1—3
2014—2017
This show represents exactly what leftovers are—under-rated, heavenly fulfilling and always keeps you coming back for more. In a twist we're certain Avengers: Endgame took creative license from, The Leftovers follows the life of Kevin Garvey after something of biblical proportions occurs—half the entire population of the world vanishes. But just because you stayed, doesn't mean you're all there. With a cast which includes the likes of Justin Theroux, Liv Tyler and Ann Dowd, how does one navigate life when 50% of the world dips on the other half? Find out, by watching on Neon.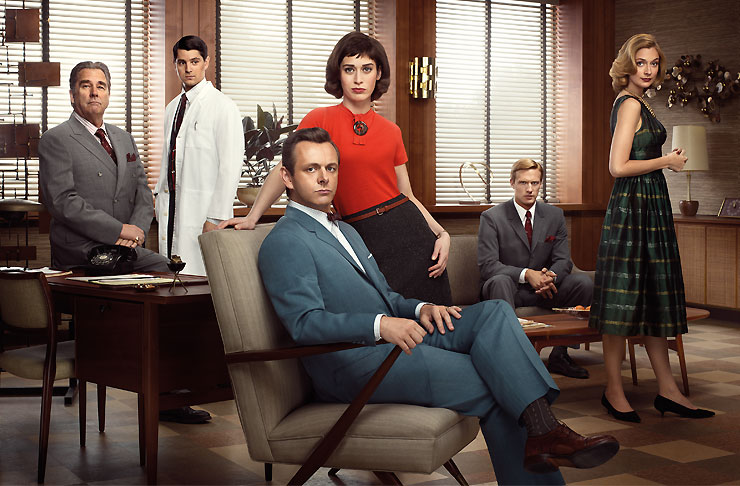 Masters of Sex S1—4
2013—2016
Most of us have an idea of what we're doing when we're getting down and dirty (Cc: health class in high school, obviously), but have you ever stopped to question what's really going on down there? Neither, but someone qualified did. Based on a research project from the 1950s, thrust yourself into the minds of Dr. William Masters, and Virginia Johnson, as they observe/peep a look at their subjects in the throes of passion, aiming to get to the nitty gritty of human sexuality in the name of science, and for your viewing pleasure. Take notes, there's a pop quiz at the end. Watch it on Lightbox.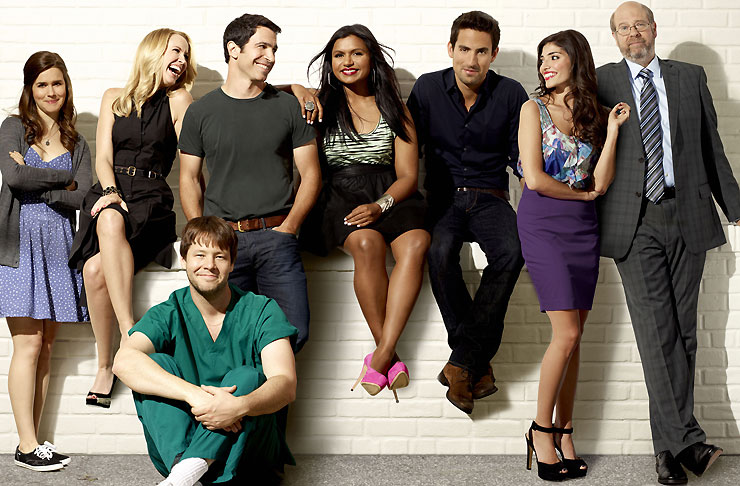 The Mindy Project S1—6
2012—2017
Following on from her success as a writer, actress, director and producer for The Office, Mindy Kaling swaps paper sales for a fashion-forward (see: questionable or interesting) wardrobe, tackling The Mindy Project with even more credits to add to her ever-growing comedy empire. Loosely inspired by her mother's career, Dr Mindy Lahiri is an unlucky-in-love OB/GYN in NYC and follows the hilarious ups and downs of navigating life alongside her quirky co-workers. Catch it on Lightbox.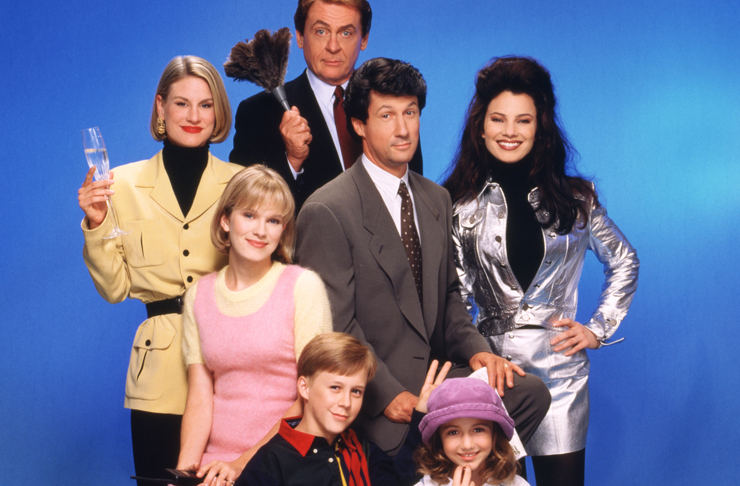 The Nanny S1—6
1993—1999
This was one of the shows you'd have watched on either side of Y2K on one of those giant TVs with the huge backs. A show you'd probably recall hearing rather than seeing, she's wrapped in leopard print and armed to the teeth with a laugh that stop could traffic. Hilarity ensues when cosmetic sales-woman, Fran Fine, becomes The Nanny of Mr. Sheffield's three rich, snobby and loveable children. It's a hoot. Watch it on TVNZ on Demand.
Sons of Anarchy
2008—2014
Calling all petrol heads. Make sure you wear protection at all times, cos' you're settling in for one hell of a ride. The prequel to Kurt Sutter's ongoing Mayan's MC follows Jax Teller of the Sons of Anarchy motorcycle club, operating out Charming, California. Patrolling the town to keep the drug trade at bay, the club is secretly running a secret trade of it's own—illegal firearms. Even if you're bad to the bone, you still have a moral compass, and Jax begins to question whether the road he's chosen is the right one. Watch it on Lightbox and Neon.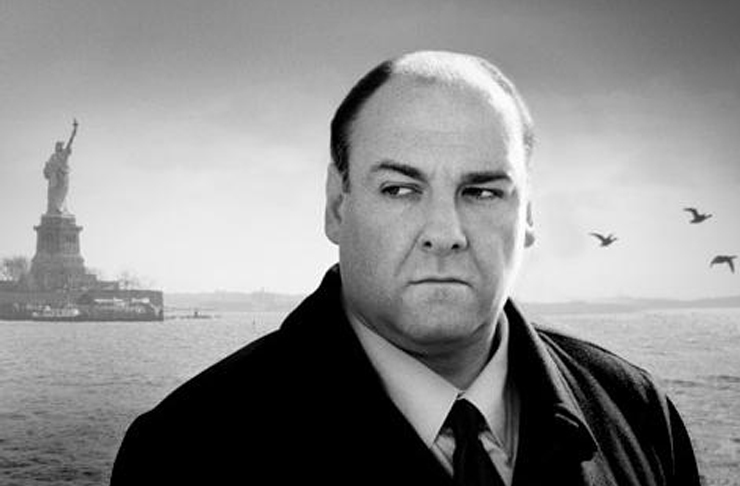 The Sopranos S1—6
1999—2007
Do you know what takes big cojones? Being a "Waste Management Consultant", but everyone knows that's just a cover story when you're a big dawg in the mafia. A morally bankrupt man who's been made rich from shady deals and getting people whacked, Tony Soprano checks into a shrink's office after suffering a panic attack. Realising the day-to-day drama of the mafia is the least of his problems, we've discovered everyone, even mob bosses can benefit from therapy. Watch it on Neon.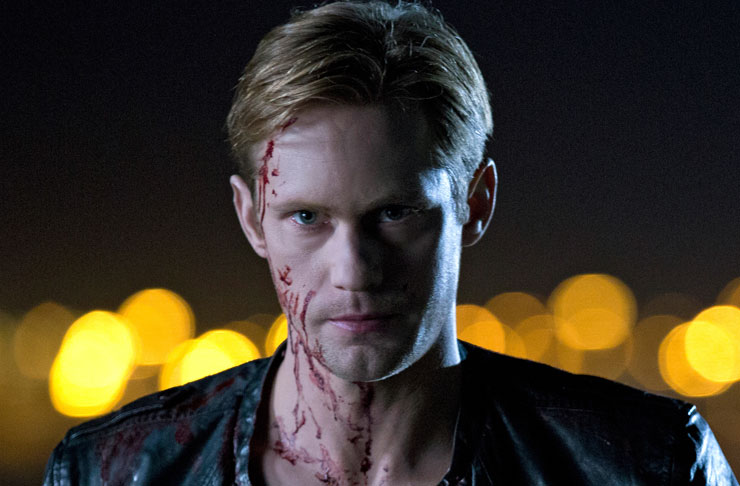 True Blood S1—7
2008—2014
In a time where Twilight sat at the top of the vampire genre, True Blood had the thing we were so desperately seeking. Hot, bloody, raunchy SEX. Set in a world just like ours, vampires have come out of the coffin thanks to synthetic blood. It comes just in time for southern bell, Sookie Stackhouse, to do bad things with vampire Bill, but you'll soon find out that not all blood suckers want to curb their appetite. Putting everything at stake to prove the living and the undead can co-exist, Bill and Sookie's supernatural love comes complete with daring rescues, Rutina Wesley's arms, hot werewolves, blood and guts. Watch it on Neon.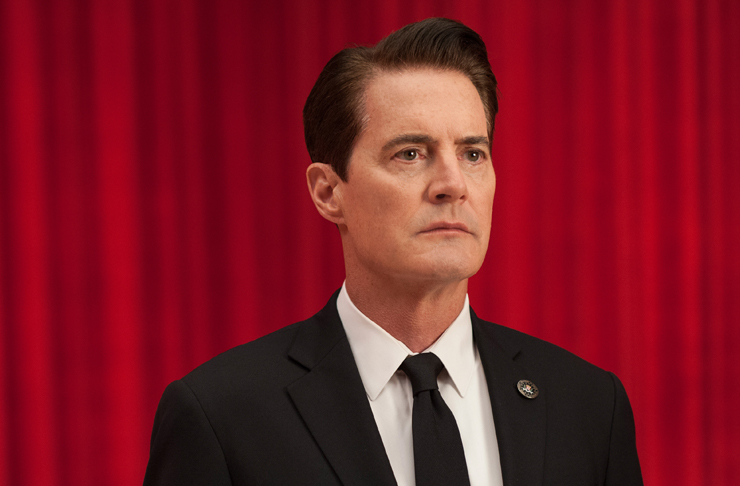 Twin Peaks S1—3
1990—1991, 2017
A cult classic plucked from the labyrinth that is David Lynch's mind, don't be surprised if you have no idea what's going on. Following the discovery of the corpse of teen Laura Palmer, FBI Special Agent Dale Cooper (Kyle MacLachlan) is called to the logging town of Twin Peaks to investigate her murder, uncovering a series of twisted, out of this world events. Far from being the button-down cop he appears to be, MacLachlan's Cooper proves to be quite the drawcard. A stand alone prequel film, Twin Peaks: Fire Walk With Me was released in 1992, and 25 years later the show was picked up for a third season.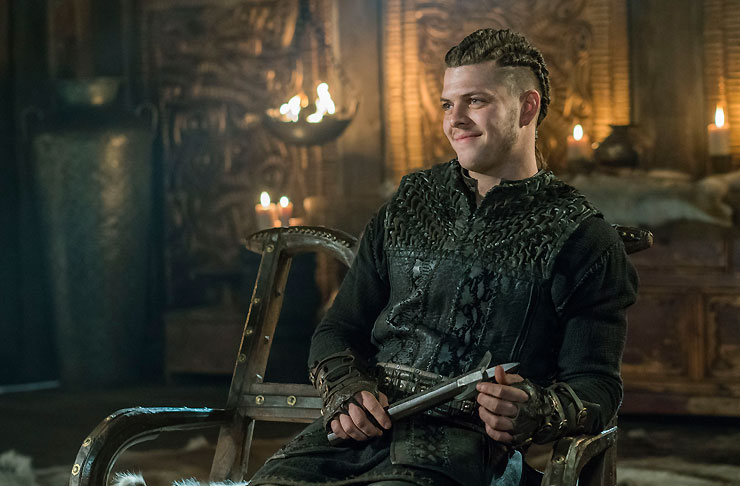 Vikings S1—5
2013—present
So you think you've conquered this list, but have you conquered the known world? Following the trials and tribulations of Viking warrior (and farmer) Ragnor, who wants nothing more than to explore, raid and conquer where no viking has gone before—across the distant ocean. Pitting brotherhood and family against a backdrop of brutal bloodshed and viking lore, be sure you annihilate your enemies seasons 1—5 before the sixth and final season drops in December. Box-set available on Netflix, season 5 available on Lightbox.
Fancy kicking back to a film instead? Here are all the best movies on Netflix NZ.
Image credit: Neon, Lightbox, TVNZ