Level two is just around the corner and after being cooped up for so long, we're just about ready for our bubbles to burst. Under any normal circumstances, a getaway would usually see us jumping the ditch, but seeing as that's off the cards, there's so much to see and do in our own backyard. Let's start there.
We've come up with the ultimate weekend mini-escape to little old' Levin and back, which is jam-packed with activities to tackle over two days and takes you just over an hour away from Wellington central. Call your favourite road trip companion, pack your bags and let's get exploring.
Te Aro
Moore Wilsons
When it comes to any good roadie, preparation is key and you've taken your first step by taking the time to read this article. Well done. Your first stop of the morning also falls under the category of preparation, and any road trip connoisseur knows that besides an epic playlist for the drive, your selection of snacks is imperative to maximising and maintaining good vibes. The good folks at Moore Wilsons have made sure we've been covered with wholesome, delicious food throughout lockdown, and as we scale down the alert levels, this should be no different. Get shopping! Besides snacks for the car ride, you'll want to make sure you have a scrumptious, nutritious lunch for the day (this sets you up for what comes next), and our go to is always a selection of cured meats, olives, cheese and a fresh baked loaf of sourdough—the works! Whatever you're digging on the day, make sure it sparks joy.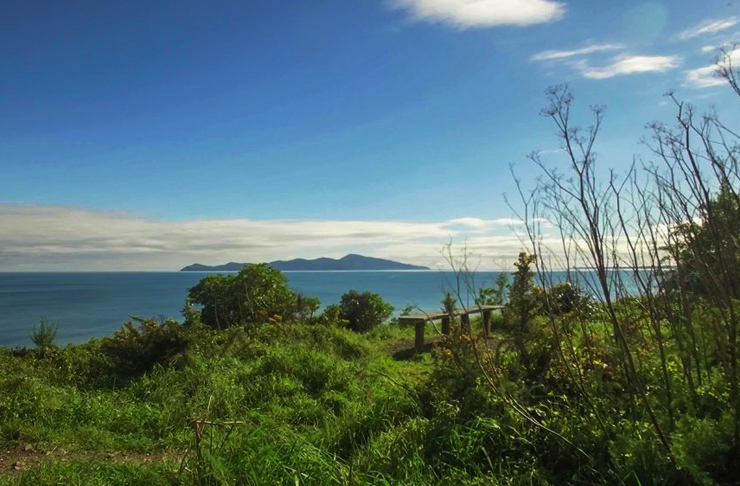 Paekakariki
Stairway to Heaven—Paekakariki to Pukerua Bay Escarpment Track
Pack good shoes and an outfit to brave the elements because we're going on a little hike and exploring the Paekakariki to Pukerua Bay Escarpment Track, otherwise known as the Stairway to Heaven. This is going to take you roughly three and a half hours, is a little tough, BUT walking from this direction is mainly downhill which pretty much means it's the opposite of an uphill battle. Taking you through the Kohekohe forest, you're going be walking alongside the moana encountering beautiful native bush and breathtaking views of the Kapiti coast. Whenever you find your stomach grumbling is about the perfect moment to find a spot to set up shop and dive into that aforementioned gourmet lunch, picnic styles with a beautiful vista to boot. Once you make it out the other side, head in the direction of the Pukerua Bay train station and head back to your car in Paekakariki for the next leg of our journey.
Raumati/Raumati South
Raumati beach
Raumati is the Māori word for summer, and there is nothing more reminiscent of summer than tucking into a delicious pie at the beach, which is exactly what we recommend you do post-Paekakariki-trail. Replenish your strength and take in the waves as you check in with Raumati's beach, aptly named Raumati Beach. Head to Raumati South and peruse a small selection local shops and support this community which will in no doubt be happy to accommodate visitors post lockdown. If you've timed it well, you should have a decent chunk to have a little walk around. Pure bliss. How's that pie going?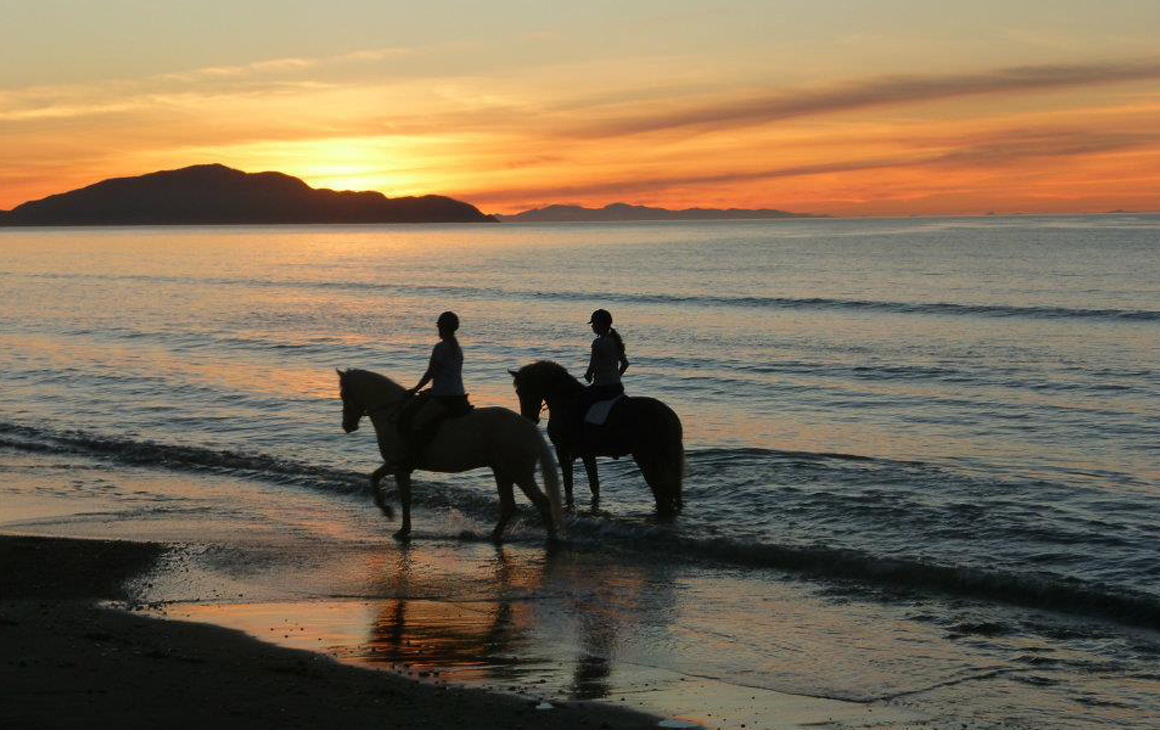 Otaki
Beachbrook Riding Stables
About a 25 minute or so drive north will take you to the beautiful little beach town of Otaki. This is a great time to check into any accommodation for the evening as after a sizeable hike and a pie, you'll be looking forward to a bit of shut eye. But there is one more wow-moment of the day left, and that's to make your way to Beachbrook Riding Stables for a sunset horse-trek along Otaki beach. Right?! The team at Beachbrook have been doing this for over 25 years, and whilst a regular sunset is fine and dandy, you really can't beat one that's going down as you're trotting along the beach on horseback. At this point, you'll have your choice of amazing pics at your disposal, and you can thank us for upping your insta game by tagging us—@urbanlistnz. Shameless self-promotion? Perhaps.
Otaki
Gorge
The team at Gorge aren't currently operating at level three, but we're hoping level two is our golden ticket. After a day taking in the sights of the west coast, you'll be needing a great breakfast that is going to set you up for a few hours of retail therapy. What's great about Gorge is their dedication to fresh, seasonal produce with a majority of it being sourced not far off. The menu changes daily so we won't recommend anything—you've made it this far so we trust you can take care of this one yourself. Also, Otaki is a bilingual town and you'll see many residents speaking te reo out and about. So if you've been practising with your Māori Made Easy books over lockdown, now's your time to shine with the locals.
Levin
After the action packed weekend you would have had so far, it's crazy to think you're only (source: Google Maps) one hour and 13 minutes away from Wellington. And yet, you've achieved so much. As a reward to yourself, it's time to take up the great New Zealand pastime of shopping til you drop—op shop styles. Levin is a treasure trove of opportunity shops—with no fewer than EIGHT op shops up and down South Street. Your best bet is to start at the Save Mart, because their stores are massive and the last thing you want to do is use all your energy going hardcore at the smaller ones before you even get to the final boss. But you do you, boo.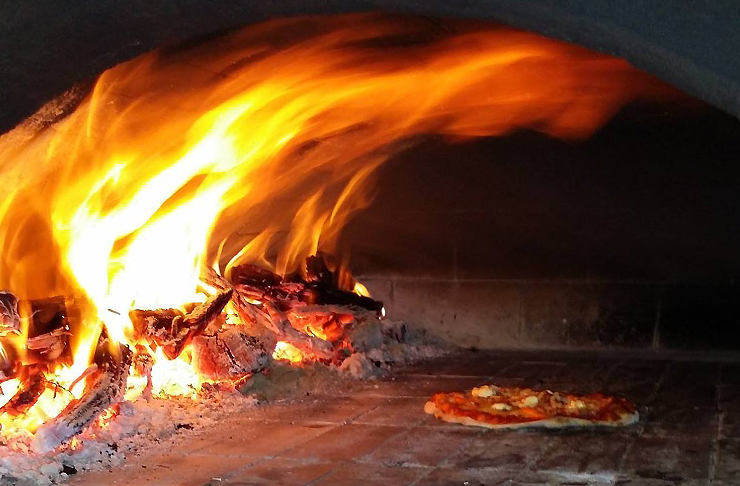 Waikanae
Heavens Wood Fire Pizza
However long you think you're going to need op shopping—add on an extra two hours. You don't think you're going to need them, but that is absolutely never the case. Take it from an expert. Assuming it's the mid afternoon by this point, the clock is ticking, your stomach is rumbling, and the call of Wellington is beckoning. It's time to make your way back to reality, but not without one more stop. As the saying goes, do as the locals do—and the locals of Waikanae like to eat pizza. On your way back to the big smoke, make sure you stop in at Heavens Wood Fire Pizza along the highway. There's nothing more perfect than a delizioso slice of wood fired pizza to round out what has sure to have been an epic weekend. Home time.
Become accustomed to bubble life? Stick to the safety of the great indoors with everything you should be watching on streaming services rights now.
Image credit: Scenic view of Otaki by Philip Armitage / EyeEm, Paekakariki.nz, Beachbrook Riding Stables, Heavens Wood Fire Pizza