When you're living that busy city life, your skincare routine is often rushed or pushed to last on the agenda. Whether you're flaky like puff pastry or fighting the oily battles, the struggle is real, and we hear your collective sighs.
Coming out of the long winter months, we're now supposed to leave our hibernation huddle for the social scene, our desks to rooftop bars and the couch to adventure hikes. That's why we teamed up with NIVEA to bring you these five skin-saving hacks for all you ladies on the go. Between brunch, F45 class and the office, give your skin some TLC so you're prepped and ready to face the bustling city.
1. Start Your Day Right
A solid morning routine can do wonders for your pores. Kick off your day with enough time to get ready, eat a satisfying brekky (avoid too much sugar!), down a good coffee and layer on a solid moisturiser. We suggest trying the NIVEA Urban Skin Defence +48H Moisture Boost Day Cream, it's full of hydrating ingredients including green tea extract and antioxidants. It's basically the time saver you've been screaming for, that will keep your face looking lush as it evens dry patches and protects with SPF 15, leaving your skin more supple day after day.
2. Cleanse Baby Cleanse
Reset your skin with these savvy detox tips. First of all, drink a lot of pimped out water. We're talking accents of cucumber, lemon, mint, citrus - all the essentials for a glowing complexion. Always have it on hand in the fridge so you don't opt for a soft drink instead (we see you). Keep your cleanse going with a detox face mask to suit what your skin desires. NIVEA 1 Minute Urban Skin Detox Mask refreshes your face in just 60 seconds, so 'I don't have time' or 'too busy' are not valid excuses.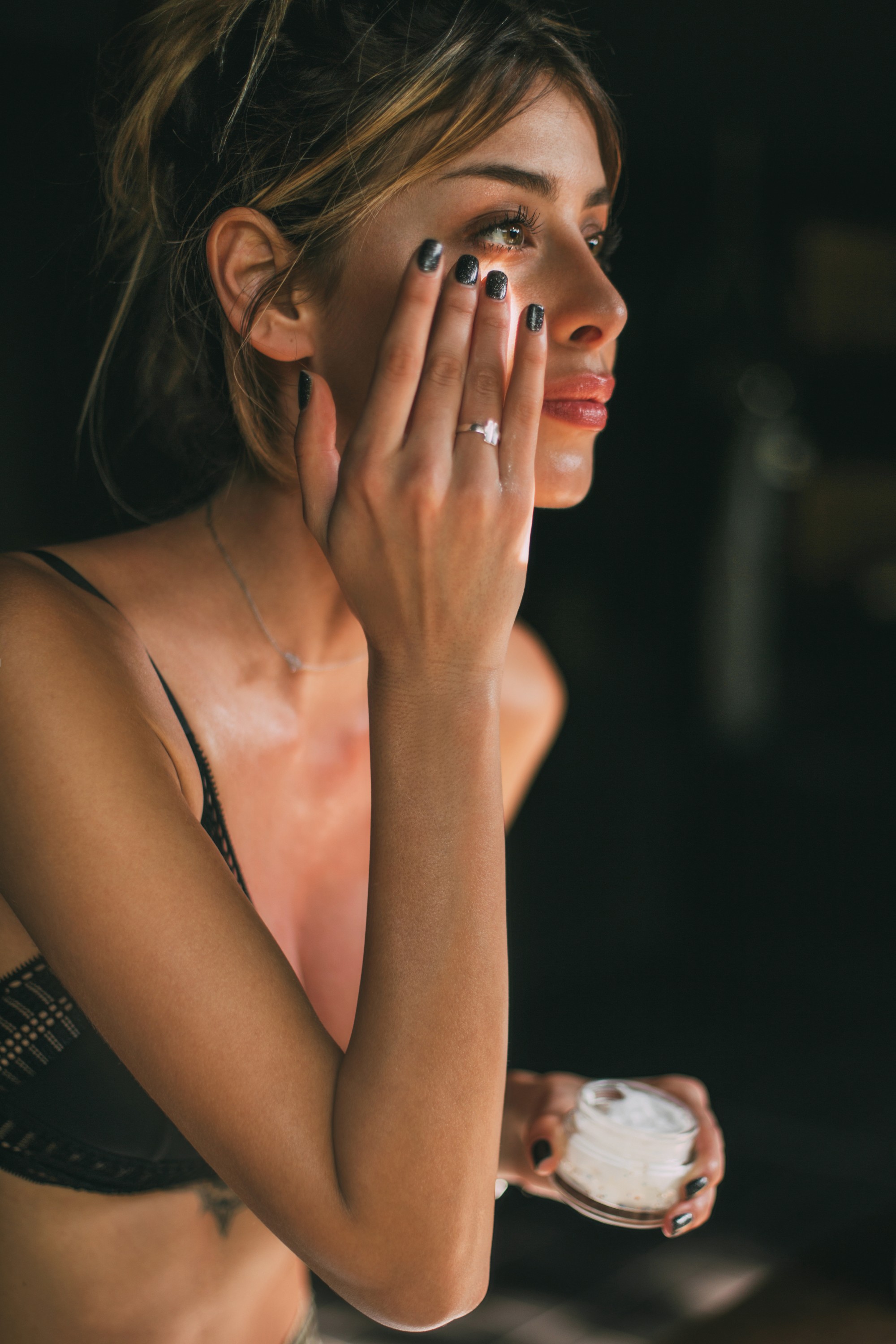 3. Go Au Naturel (On Your Face)
It's all in the preparation, right. Get steps one and two down and you will be ready to ride the barely there skin trend. Even if it's only one day a week, take a break from the heavy foundations and let your pores breathe. After all, you've just gone through the process of unclogging them and it's all about that natural glow right now. Who needs to pay $100 for a facial?
4. Load Up On Minis
We get it, the counter aisle at Mecca is a weakness. But those minis come in handy when you're out and about, switching between handbags, purses, and briefcases. A DIY alternative is to get crafty and decant your fave creams, mists and gels into small beauty containers, which can be found at any chemist. This way you have all your faves in reach for times when you're on the run, like after the gym. Look at you, ready for every city-uation. (Sorry, we had to.)
5. Get Your Zzz's In
Never have we needed more sleep than in our 20s. Now that the self-care movement is upon us, getting a solid eight hours snoozing is 100% justified and recommended by your GP. Couple that with a nourishing night cream, chamomile tea, a bit of mental headspace from the grind and you're off to the land of nod. Give NIVEA Urban Skin Detox +48H Moisture Boost Night Gel Cream a go for a lightweight, moisturising formula that will have you feelin' fresh.
From morning to night, get your skin on-the-go ready with the new Urban Skin Range by NIVEA. Living your best city life is that easy. You're welcome.
Editor's Note: This article was produced in partnership with NIVEA. To find out more about who we work with (and why!), read our editorial policy here.