Well done, you got through your job that you most probably hate but it's all good as it's over now. If you're one of those people who love your job and would rather be at work than home, okay. Nice. Good for you. But majority of us are trying to find the best ways to unwind to make our hard day at work a little bit better and more bearable to prepare us for the next day. Here are some things to do after work in Auckland.
Rooftop Bar
After work drinks is never a bad idea, especially when Auckland provides some of the best bars and pubs who whip up the most creative and tasty cocktails. Movies always show people in the big city unwinding with a drink and a killer view of the big city and you can do this in little Auckland too! Channel your inner 'big city corporate yuppie' and make your way to a rooftop bar that overlooks the city as the elevation can make you feel like you've just conquered the world, which you basically have by battling through a long hard day at work! Our faves are The Glass Goose and Dr. Rudi's as these rooftop bars don't only provide killer views and vibes but also do some bomb as cocktails, exactly what you need after a day at the job! Not to mention, Dr. Rudi's have a bowling alley to add a bit of fun to your after work drink session! We also have a list on where the best places vare to get a drink after work in Auckland!
Scream
After a long day at work, sometimes the only thing you really need to do is let out a loud scream. Of course you can go somewhere like Mount Victoria or Mount Eden and just scream to the top of your lungs while getting fresh air. It's such a common thing we see people do in our fave TV shows and movies when they're overwhelmed with stress. But let's be real guys, you are going to look so crazy to other people if they see you do that. If you don't want people to think you're going insane even though you probably are, head to places such as Spookers or Rainbow's End Night Rides to give some more understandable reasoning behind your loud screeches. So round up a group of friends and feed off each-others screams!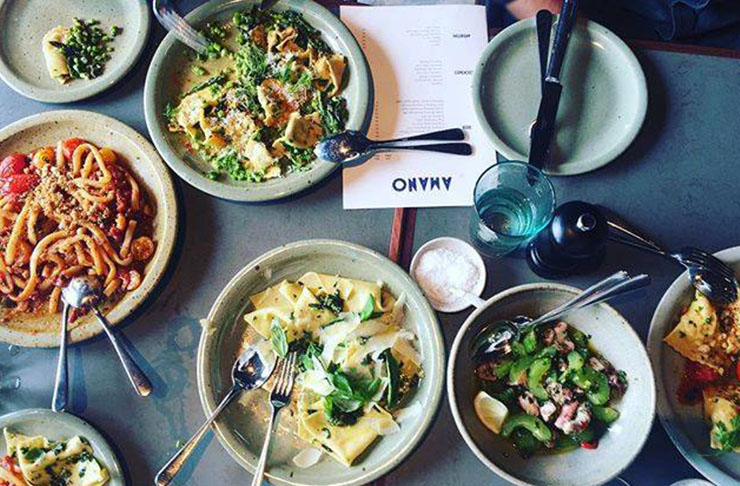 Late Night Feed
Eat your feelings at one of the many top eateries Auckland has to offer. If you're looking for a big city corporate kind of vibe with premium quality food, Amano is perfect for that. They do some damn fine cocktails as well which go perfect with their infamous Chitarra Scampi Pasta. Their kitchen closes after 10pm so it's the ideal place to go to when it's just one of those days when your workload makes you stay later than everyone else. But if you want something a little more wholesome with a cosier vibe without compensating the taste, check out the Federal Delicatessen and get a beer with their poutine fries for a good session of indulging as you deserve the treat. The Fed are also open late every night which is ideal for those nights when we get out of the office later than expected.
Night Markets
Greasy takeaway food is sometimes all you crave after a long day at work but there are those days when you just want to stay outside in a busy environment to contrast your mundane day at the job. This is when the Auckland Night Markets come in handy as it's packed with people making it a lively experience for everyone. Not to mention, the food stalls at these markets are all 10/10 and there's something available for everyone. Whether you're a sweet tooth or a fan of savoury food, you can get it all here with a variety of cuisines from different cultures. To make this after work activity even better, it's cheap so we don't have to throw away much of our hard earned dollars! Luckily for us, the markets are scattered around Auckland from Tuesday to Sunday so it should be a staple activity for those wondering what to get up to after work!
Cooking Class
Why go home to cook an average dinner by yourself when you can make yourself a premium meal while getting social at a cooking class at Sachie's Kitchen? With Asian food becoming increasingly popular amongst Aucklanders, Sachie's Kitchen are showing us the secret tips and tricks of whipping up the best Asian cuisine. Their classes include not only the crowd favourite Chinese and Japanese but also Thai, Vietnamese, Malaysian, Korean and Indian. Not only do you get to earn some new skills but cooking classes is a really interactive and social thing to do. Alone time is great but it's important to also get mingling and meet new people as you can never have enough people to rant to about your day at work.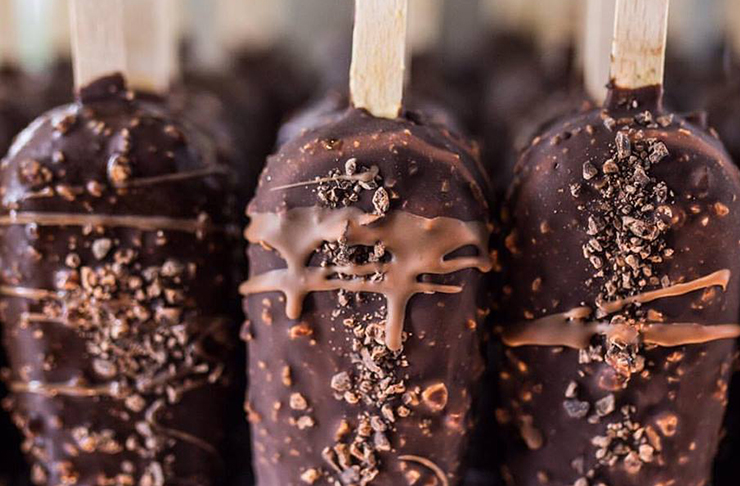 Sweet Treat
Did you know that it's been scientifically proven that sugar raises your endorphins and increases your mood? Sweeten up your bitter mood with some sugar by getting your fix at one of Auckland's many dessert parlours. There are so many options that we don't know where to start. Whether it's a gelato stick from Milse, the crème brulee from Miann, crazy creation from Giapo or a classic slice of cheesecake from Frasers, finishing off a hard day with a decadent dessert is always a mighty fine idea. All the places mentioned are open till the late hours of the evening so don't hesitate to go after a late shift at work to unwind the sweetest way possible. If none of the ones we just mentioned above tickled your fancy, we have a list of dessert cafes around Auckland.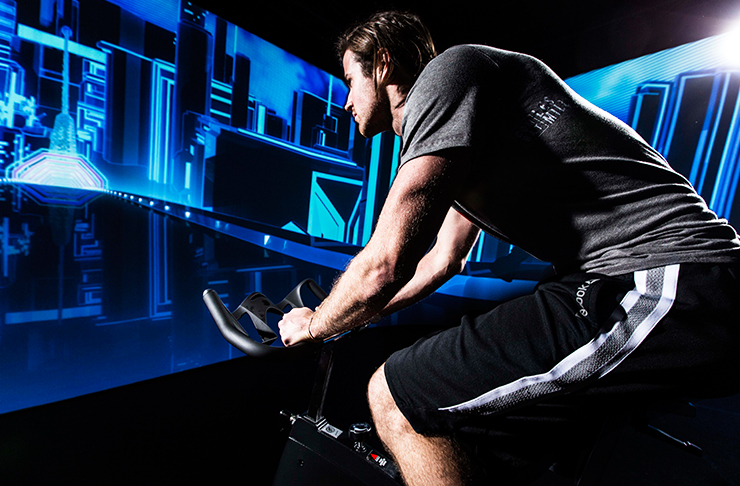 Sweat It Out
Sugar isn't the only thing that raises endorphins, exercise does it too! Not everyone seeks comfort through food so exercising the stress out of the system is definitely worth a mention for this list. Auckland does a pretty good job of helping us get our sweat on as there are classes going on everywhere. Les Mills has a range of classes to help you get your mind off things through a hard work out session. If the gym isn't really your thing, attend an outdoor D.R.I.L.L Bootcamp class to soak up some fresh air while you're at it! To the people that want something a little less attacking to the body, pilates is always a good option to really calm the mind down and unwind your muscles. Kcore Pilates would have to be one of our faves!
Image Credit: Dr Rudis, Lauren Matilda Matthews, Giphy, Les Mills



Want More?