Sunday, a.k.a. the most anti-social night of the week. The only thing worse than staying in on Sunday is being lumped with the responsibility of having to find a good restaurant that's open on Sunday night. Usually, this thankless task means countless hours of your precious weekend wasted in an increasingly disappointing search.
But we're here to change all that. We've scoured all our favourite eateries to make your Sunday evening eating a breeze. And with an unexpectedly enormous list of 58 excellent eateries, there's something open for everyone.
1947 Eatery, Auckland CBD | An immersive, Indian-inspired eating experience where a cheeky Migrating Eagle cocktail will take your dining experience to new heights (see what we did there?).
Baduzzi, Wynyard Quarter | For when you're after a hearty serving of meatballs and some next level pasta.
The Sugar Club, Auckland CBD | Feast on small plates of creative fusion while you watch the busy city life 53 floors below you, suburbs stretching out in all directions.
Amano, Britomart | Absolutely delicious eats in a contemporary setting with plain wooden pillars, distressed concrete walls and oyster shell bench tops.
MASU, Auckland CBD | If your Sunday has you hankering for sashimi, this is the place.
The Blue Breeze Inn, Ponsonby | With chefs trained specifically in the art of dumpling making, treat yourself to wontons, dumplings, steamed buns, spicy bang bang chicken and the famous Peking duck.
Café Hanoi, Britomart | An exquisite Hanoian and North Vietnamese fusion menu that encourages sharing in a nod to Vietnamese family-style dining.
Corelli's Café, Devonport | Head here for joyful community vibes, super generous halloumi salads, triple decker carrot cakes, slabs of tasty tofu and more. Drooling yet?
Everybody Eats at ONE Cafe, Onehunga | A pay-as-you-feel, community dining experience where talented chefs turn rescued food into an impressive, three-course meal.
Saint Alice, Viaduct | Perched on high in the Viaduct Harbour, it's all about the freshest kaimoana, pizza inspired by local ingredients, and one helluva view.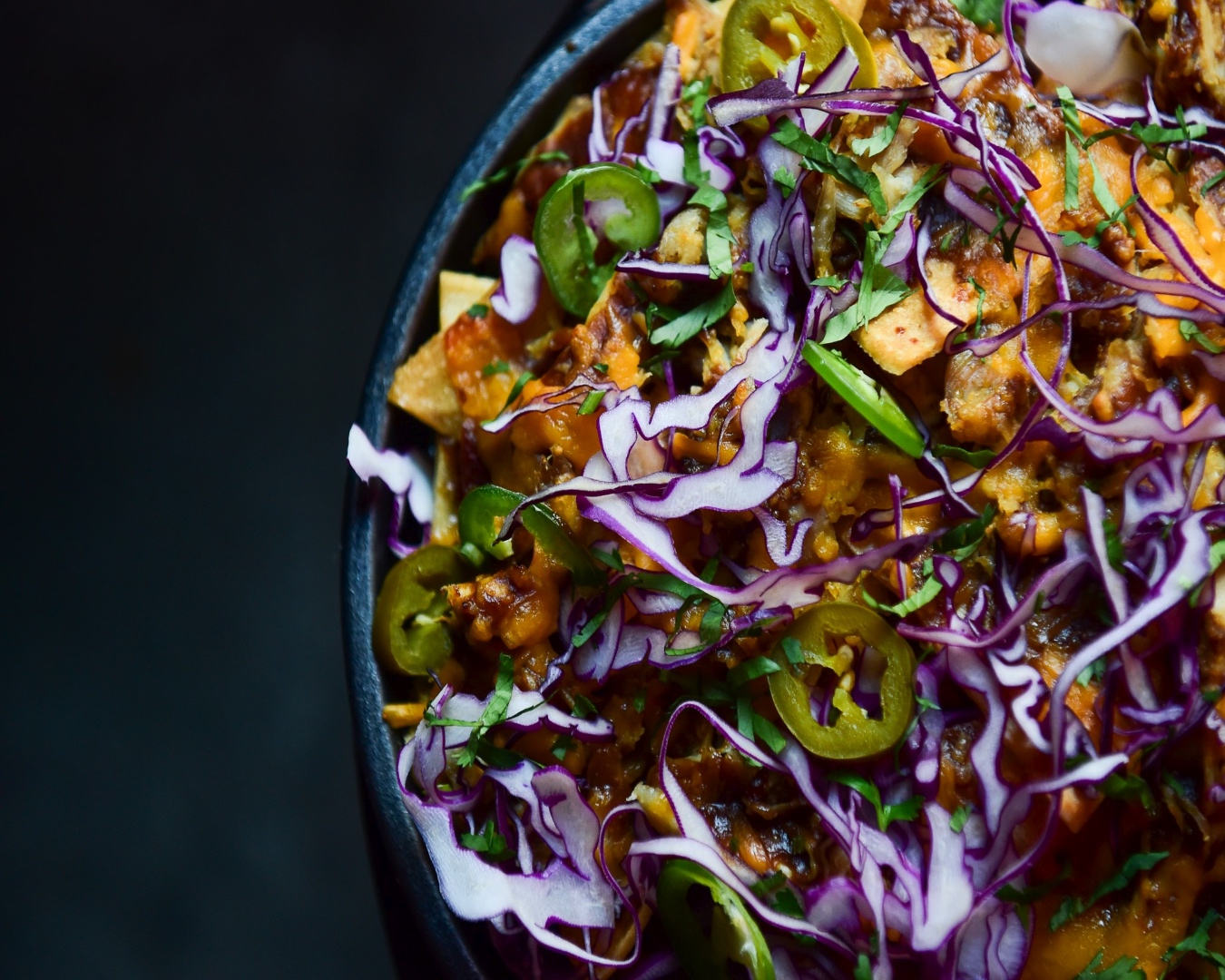 Ghost Donkey, Commercial Bay | For when your Sunday night needs a shot of mezcal and a whole lot of delicious tacos and 'not tacos'.
Satya Restaurant, Ponsonby & Mt Eden | For when you're after a warm, nourishing bowl of South Indian goodness.
Chai Lounge, CBD & Sandringham | Spice up your Sunday night with a glorious offering of South Indian-inspired street food from the creators of Satya.
INCA Ceviche & Woodfired Grill, Ponsonby & Newmarket | Peruvian and Japanese culture combines in perfectly formed fresh fish ceviche and BBQ barbacoa.
Tanuki's Cave, CBD | This Japanese yakitori and kushiage bar is top notch. We've actually dreamed about their piping hot, crispy almond mashed kumara, no joke.
Paris Butter, Herne Bay | It's where Paul took recent Bachelorette, Lexi, on their home visit date, so you know it's going to be good. French-inspired and New Zealand grown, every element of every dish is curated to woo.
Khu Khu, Ponsonby | Lauded by vegans Auckland-wide if you're a fan of mock meats and bright, Thai dishes, you might just go coo coo for Khu Khu (we had to).
Soul Bar & Bistro, Viaduct | A renowned, elegant bistro in the Viaduct with a seafood focus and a special menu just for vegetarians.
The Fed, CBD | Get fed at Al Brown's old-school New York City Jewish-inspired delicatessen. From knockout poutine to eat-me cheesecake and everything in between.
Hot Hot Asian Eatery, Mt Eden | Sassy, delicious and with a generous sprinkling of chilli, this is a superb choice for lovers of Thai fusion.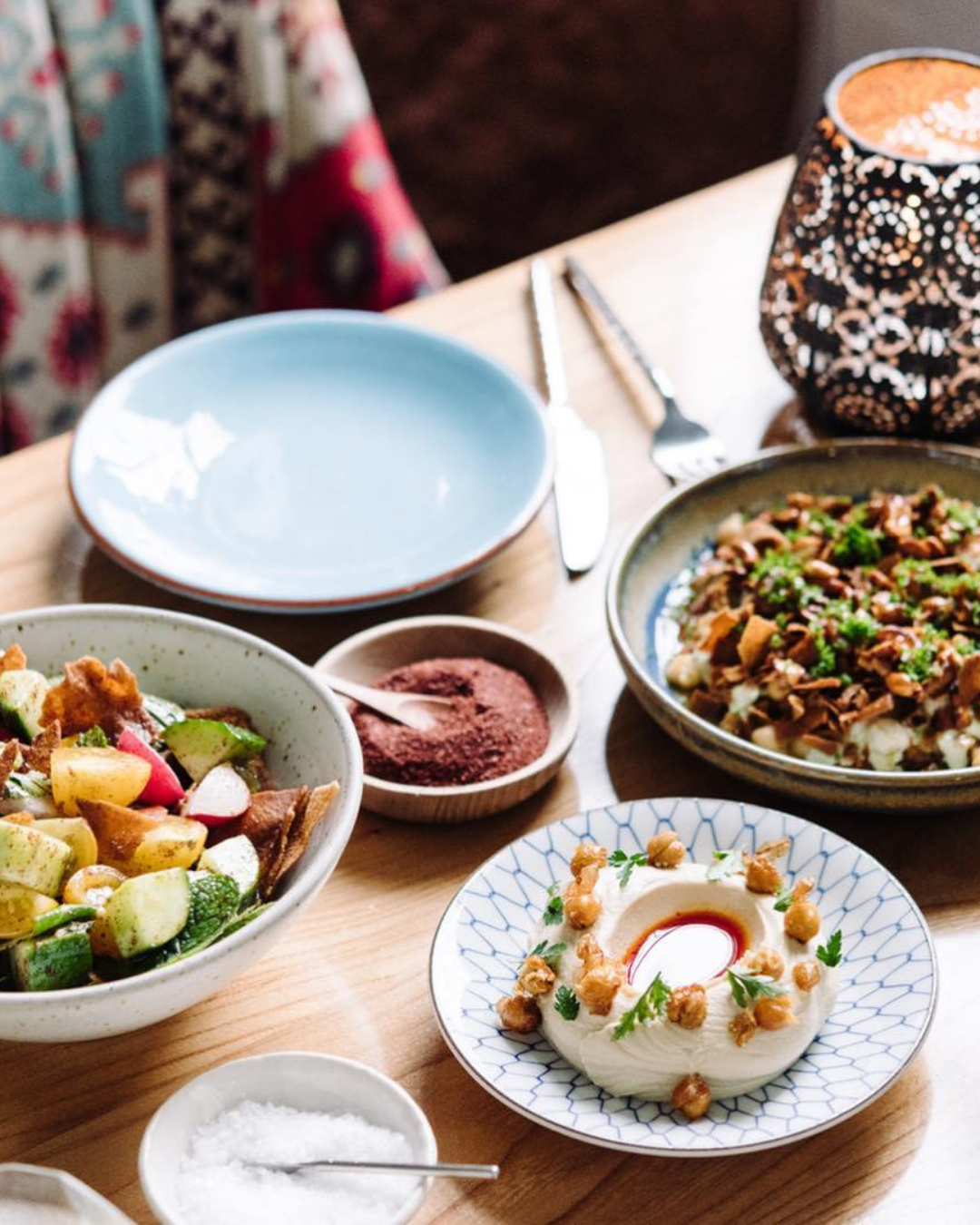 Gemmayze St, K' Road | Venture down St Kevin's Arcade and delight your tastebuds with beautiful Lebanese mezze dishes.
Belly Worship, Balmoral | A bright and joyful spot on Dominion Road boasting all your favourite Chinese snacks and loads of vegan options.
Nicolino, Devonport | Serving Greek, Italian and Mediterranean dishes, the scotch fillet with hollandaise sauce will blow your mind.
Chinoiserie, Mt Albert & Manukau | Illustrated with a massive piece of dragon wall art and boasting flavoursome gua bao steamed milk buns this team does Taiwanese street food very well indeed.
Pici, K' Road | New to St Kevin's Arcade this pasta joint focuses on doing simple, perfectly, and true to this vision the menu is modest featuring just four types of pasta—pici, spaghettini, fettuccine and rigatoni.
Sumthin' Dumplin', CBD | If you're craving really, really good dumplings, this is the place.
Barilla Dumpling, Mt Eden & Balmoral | Heralded as one of Auckland's best cheap eats, you can get plates and plates of lip-smacking dumplings and crispy spring onion pancakes without breaking the bank.
Circus Circus, Mt Eden | This circus-themed restaurant serves everything from pizzas and burgers to hot dogs and salads. Their dessert cabinet alone is enough to make any sweet tooth weep with joy.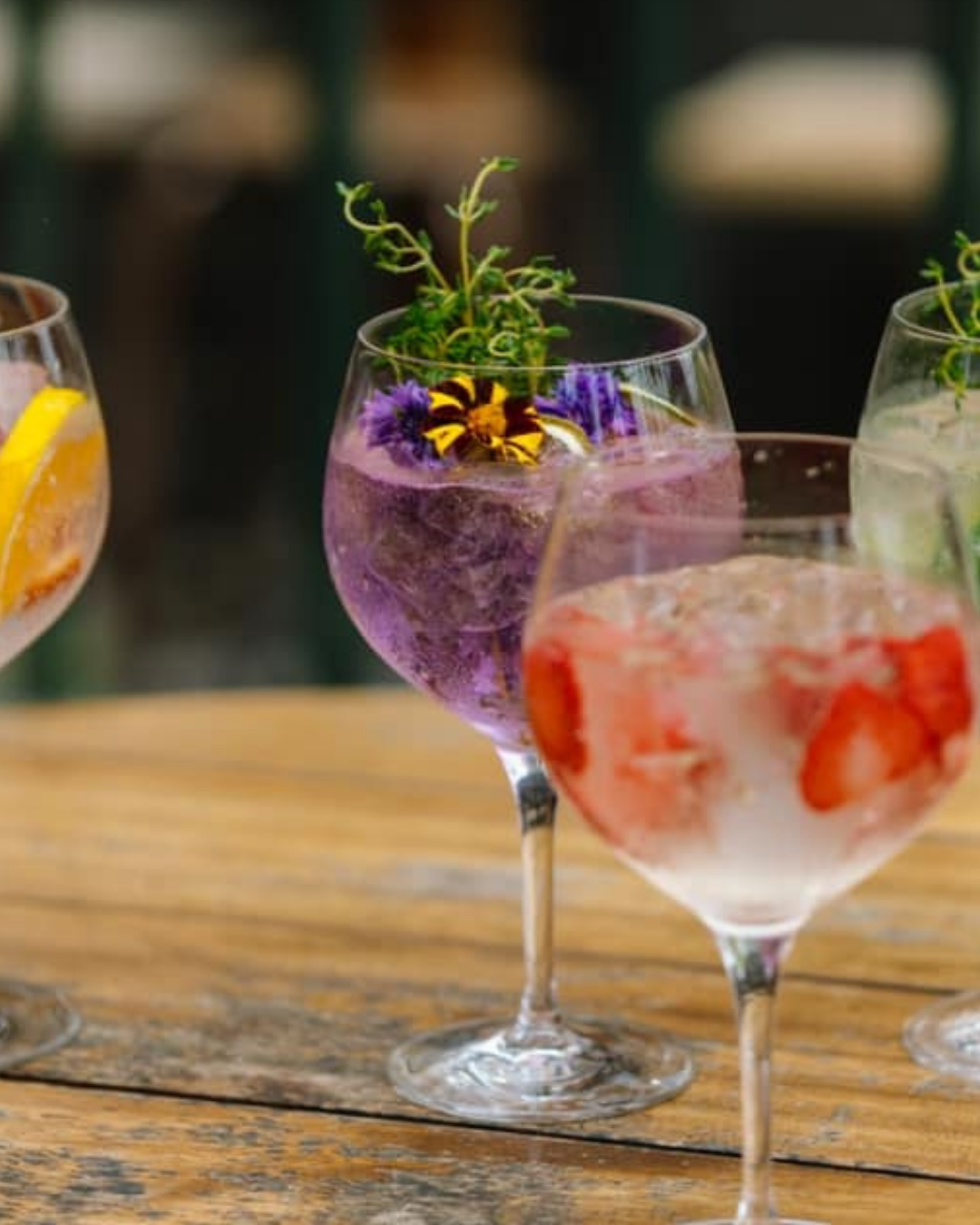 Hoppers Garden Bar, Ponsonby | With large communal tables, lush greenery and a penchant for the peculiar this is a great place to relax with friends. Did we mention the gin is purple?
Tok Tok, Takapuna | A treat, any day of the week, every mouthful—whether Sichuan pepper squid, vegan dumplings or sticky pork ribs—is utter heaven. This is mindful eating at its best.
iTi, Titirangi | Opt to share a selection of little and big plates with friends or tuck into an inspired salad or epic burger with beer-battered fries.
The Rusty Pelican, Matakana | Celebrating good friends, good food and good times since 1998, we're big into Rusty's famous pizzas and monster burgers. You won't leave hungry.
Ramen Takara, Browns Bay & Ponsonby | With 13 ramen varieties to choose from you best come set to slurp, it's going to get messy.
Leigh Sawmill, Leigh | What was once a decommissioned Kauri mill is now part restaurant, part gig space serving traditional fare like mac & cheese and next-level pizzas as well as familiar dishes with a modern twist like their kimchi Cuban sandwich.
Mezze Bar, CBD | A Mediterranean, casual lounge-type setting that we love spending time in, feasting on mezze plates and tapas.
Madam Woo, Takapuna | So damn delicious and with mesmerising artwork, the bold flavours of the Malaysian-inspired street eats menu are out of this world.
Eden Noodles, Mt Eden, CBD, Albany & Newmarket | With a major cult following there never fails to be a queue of people outside this Sichuan restaurant, eagerly awaiting a bowl of steaming noodles.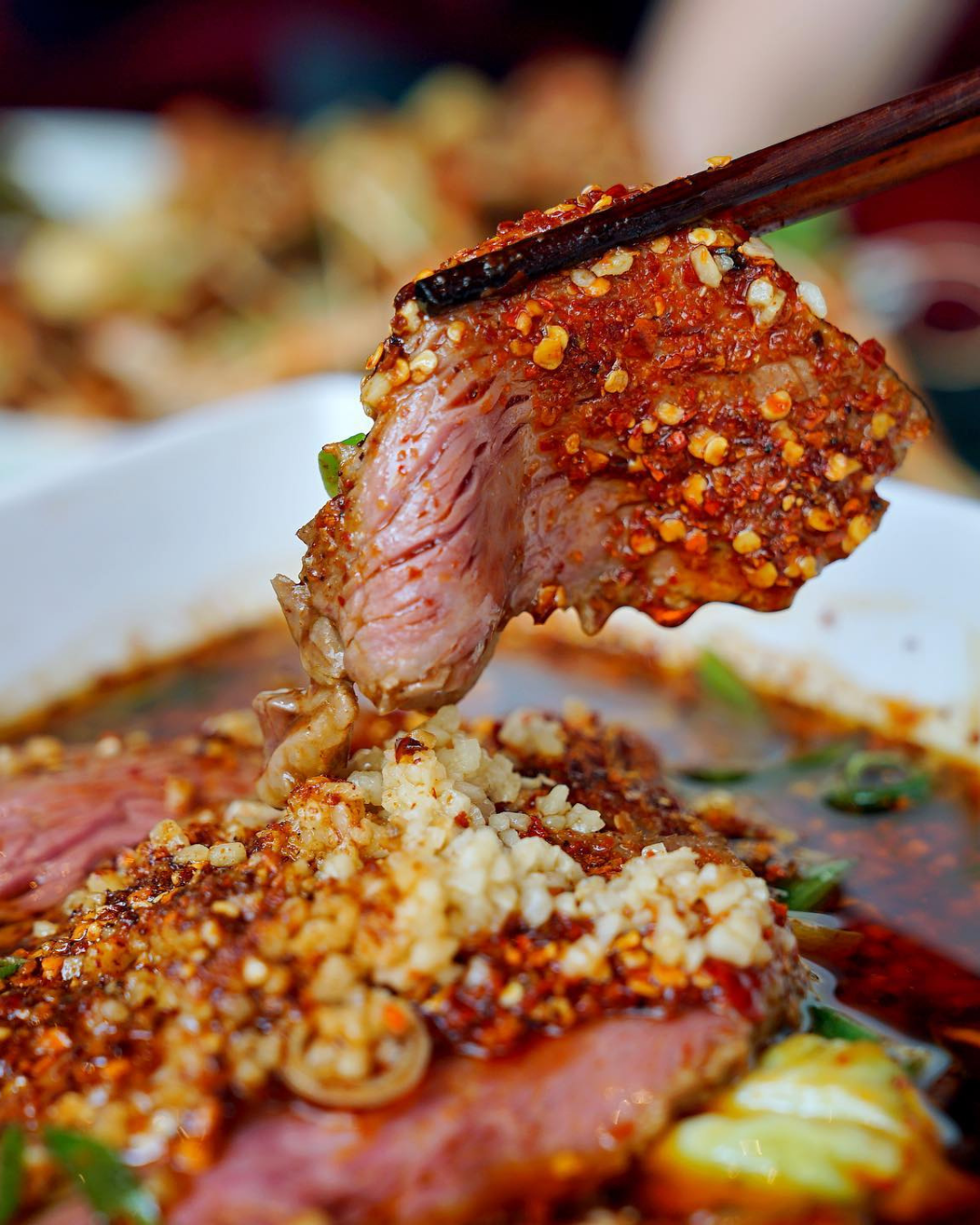 Fang, Parnell | With a motto like 'pulling the pin on a Sichuan flavour grenade', you know this team is serious about delicious meals. At your fingertips: dim sum, seafood, meat and vege dishes, intriguing sides and indulgent desserts.
Monsoon Poon, CBD | Honouring dishes from South China, India and South East Asia, firecracker chicken is a crowd favourite but those really in the know make a point of never leaving without a serve (or more) of the sweet chilli eggplant side.
White + Wong's, CBD & Newmarket | This East-meets-West menu features bites, raw and cold cuts, dumplings and buns, soups, hot starters, BBQ and roast meals, curries, rice and salads, refreshing sweet things and something mysteriously labelled 'a bit more'.
7Siri, Sandringham | This Sri Lankan restaurant's offerings are endless and cater to vegan and gluten-free requirements in addition to their meaty offerings.
Gochu, CBD | Everything at this eatery is well-designed from the 'new Korean' fare to the menu itself—simple and classy, punctuated with three hilarious line drawings.
Bird On A Wire, Ponsonby / Takapuna / Newmarket / CBD | Originally a baguette and salad bar, this eatery has massively expanded while staying true to its celebration of chicken and tofu.
Fatima's, Ponsonby / Takapuna / CBD | Have your Mediterranean fill with pitas, chwarmas and sweet treats then get yourself a jar of their tapenade, marinade or morish spiced nut topper for a dash of Fatima's at home.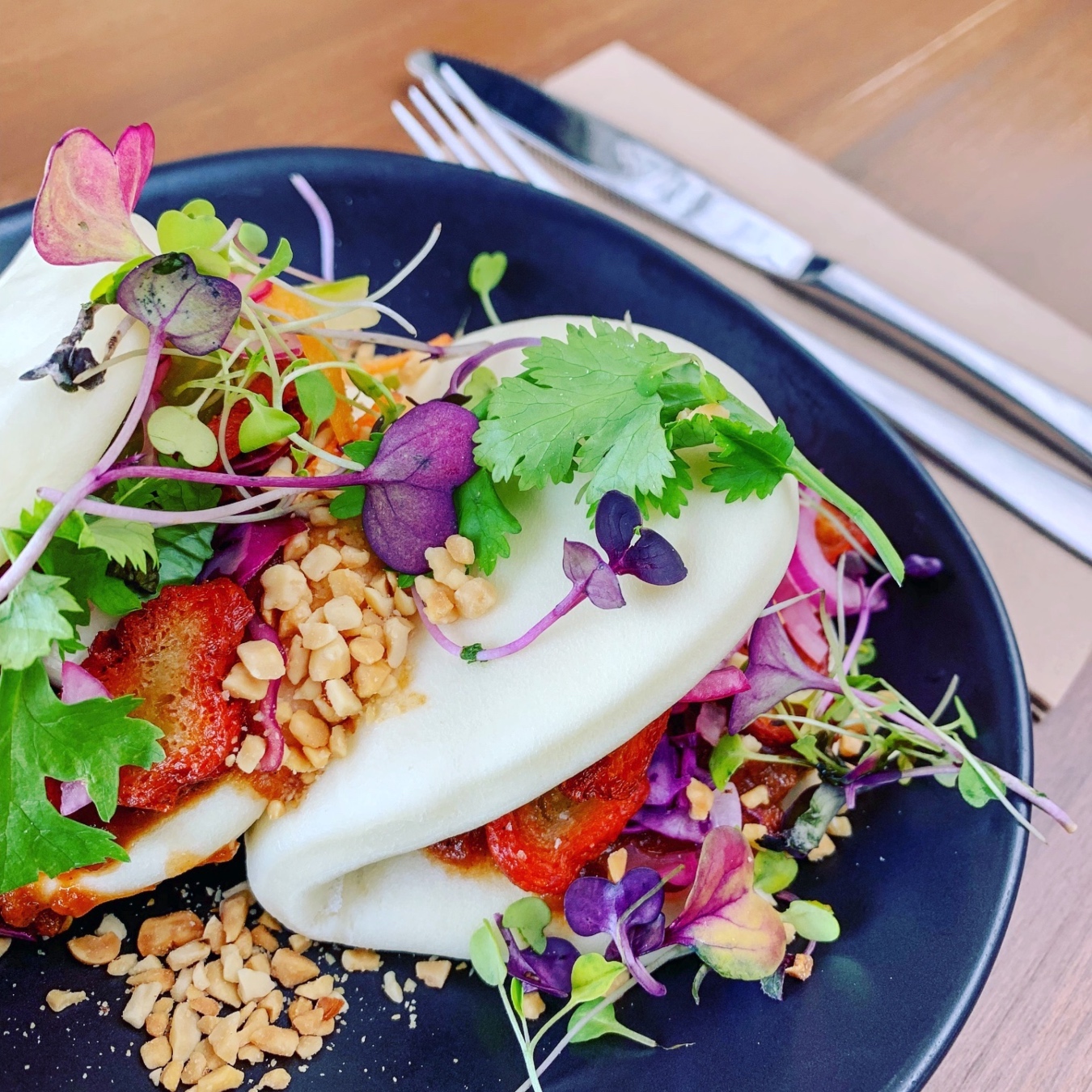 The Butcher's Son, Herne Bay | Impressive plant-based fare, complete with wine, beer, gin and botanical pairings.
Wise Boys, Grey Lynn & Commercial Bay | Indulgent, plant-based goodness is the game here along with all the sides and exciting specials like banana blossom 'fish' and chips.
Mekong Baby, Ponsonby | A beautiful, South East Asian-inspired eatery with generous portions and a seemingly never-ending alcohol beverages list rated 'XXX Adults Only'.
Temakeria, Mission Bay | For sushi-lovers at a loss of where to get a hit after dark—this is the solution to your struggles, in hand rolled cone form. Find it in 'The Eatery' at Eastridge.
Pocket Bar & Kitchen, Grey Lynn | Sharing plate heaven with everything from cured Italian meats to broccoli & beans with truffle cream. Tucked behind the old ASB Bank building this gabled greenhouse is a gorgeous way to wind down at the end of a weekend.
Peach's Hot Chicken, Panmure | If traditional Nashville hot chicken's on your radar, you better get to Peach's quick stat. Spice levels range from mild to Holy Cluck.
The Corner Kitchen & Bar, Clevedon | With a distinct Pacific rim flair, they had us at mussel & green onion fritters with miso ginger may, Asian vegetables and salted peanut slaw.
Urban Soul, Karaka | Live music 'Sunday Sessions' run from 4-7pm and is the perfect mood-setter for cracking into delicious, 'Gram-worthy meals.
Uncle Man's, CBD / Manukau / Mission Bay | For when you want a Malaysian feast that costs the same as a regular meal.
Coops Corner Pub, CBD | Sunday nights unlock the 'Naughty Sunday Roast' special with bottomless soda. YAS.
Happy Boy, Ellerslie | The neon love child of steamed milk bao and classic burgers, plus waffles, and a whole lot of satisfying sides.
Ralph's Bar & Eatery, Mt Eden | Big, messy-in-a-great-way burgers with some solid vegan options.
Curious about what's open on Mondays? We've got a list for that! Check out the best places you can eat in Auckland on a Monday.
Photo credit: 1947, Ghost Donkey, Gemmazye St, Hoppers Garden Bar, Fang, The Butcher's Son.