Calling out all the foodies of Auckland! The North Shore is jam-packed full of fabulous eateries that cater to hungry bellies in style.
Brunching, lunching, wining and dining, you can do it all on the North Shore and here are some places where you can do it best.
Major Tom
Albany
After making waves in Parnell and Epsom, the brains behind Winona Forever and Hello Friend + Allies have made their mark on the North Shore. Major Tom's dishes live up to the Instagrammable standards of their sister cafes and taste just as amazing. Shore locals don't have to drive across the bridge for those epic and indulgent caramel slices anymore. In fact, the people of CBD may find themselves having to make the trip to try out Major Tom's Soft Shell Crab Eggs Benedict.
Beam Café
Milford
Another new kid on the block, Beam Café in Milford serves up some of the best waffles Auckland has to offer. These aren't just any plain waffles from any old café, oh no! Beam Café's dish is inspired from the street waffles of Hong Kong, giving them a sponge cakey texture, topped with matcha ice-cream and candy floss to make them the sweetest and prettiest waffles ever. Not only do they serve up the most gorgeous of dishes but the café itself is super cute with beaming bright lights—just like its name suggests!
Regatta Bar & Eatery
Takapuna
Beachside dining experiences is something that you can't really do unless you make your way to the Shore and Regatta Bar & Eatery do it oh-so right. Whether you want to just enjoy a wine and platter near the beach under the sun or have an evening dining experience, Regatta has you covered. Being so close to the beach, it's only natural that Regatta Bar & Eatery would have a killer seafood menu. When you're so close to the ocean, it all just tastes that much better! So, lay back and enjoy the ocean breeze while treating yourself to Regatta's dishes.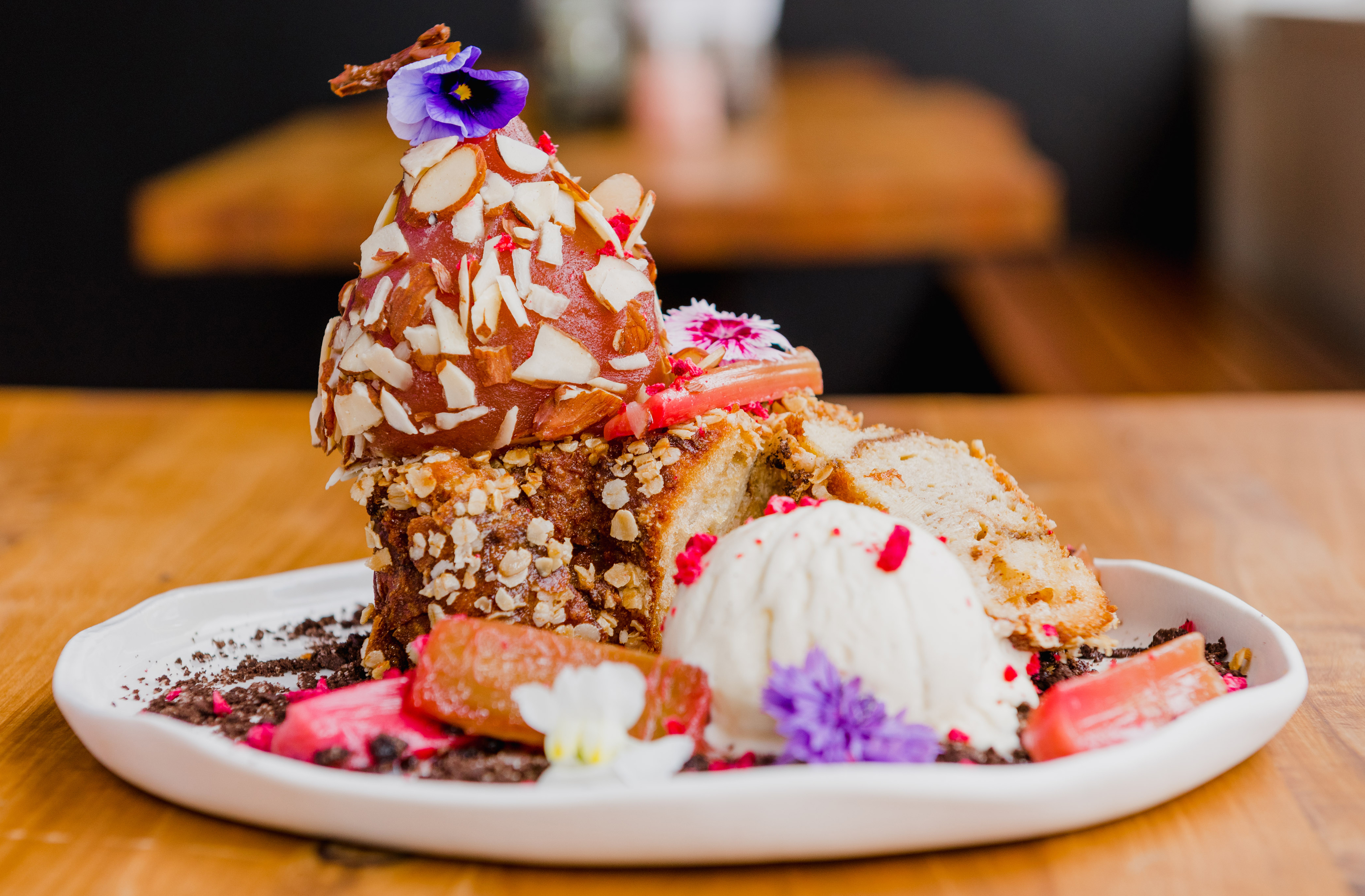 A-Block
Browns Bay
Tucked away in Browns Bay is A-Block, a must-try café serving up breakfast favourites with a hot cup of their signature in-house roasted coffee blend. Our pick for a memorable brunch dish goes to the Not So Frenchie, an out of the ordinary French toast. Double-baked bread and butter pudding is soaked overnight, coated in oats and deep fried. If that's not enough, they plate it up on a pile of Oreo crumble with poached rhubarb. It's adorned with a whole poached pear (covered in sliced almonds) and premium vanilla Kapati ice cream. Loosen your belts.
Ramen Takara
Browns Bay
Although they've opened up one in Ponsonby, there's something special about going to the OG hub. Ramen Takara in Browns Bay are known for their authentic Japanese ramen with the richest and tastiest broth. Their Tan Tan Ramen is an absolute must, loaded with winter root veggies and tasty pork mince, this hidden gem on the North Shore does it right. Ramen Takara don't just specialise in ramen but they also do a killer donburi and fresh salads if you want to go for a lighter option.
Cafe Mimosa
Takapuna
This one is for all the vegans out there! Café Mimosa serves highly creative vegan dishes that aren't cold and raw. Try their vegan "Eggs" Benedict and Vegan Red Velvet Waffles—you won't even believe that they're vegan so it's perfect for the carnivores too. The treats in their cabinet are also worth checking out whether it's their raw treats or vegan banana loaf which tastes next level amazing when toasted.
Scout Eatery
Torbay
This café is well-known for having the best slow-cooked lamb dish in town. Juicy, tender and succulent, you won't regret adding this order to the table. With an extremely versatile menu catering to all dietary requirements, Scout is the ideal place when catching up with a big group as there is literally something for everyone. Also, if you can leave the café without taking away some of their treats from the cabinet, we take our hats off to you and your willpower!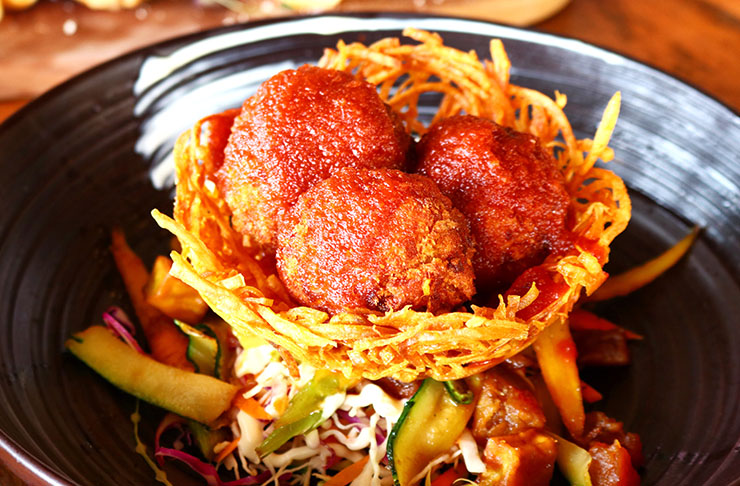 Centro
Takapuna
Centro's menu has the good old café classics like acai bowls and eggs benny but they aren't scared to get creative with their food. Marrying Korean and Western cuisines together, these guys have found a way to create unique flavours without overwhelming the taste buds with too much saltiness or spice. Try out their deep fried kimchi fried rice cheese balls on crispy hash and sweetened chunks of kumara. So delish!
Devon On The Wharf
Devonport
Catch a ferry to Devonport and soak in the city views at Devon On The Wharf. This is open bright and early in the mornings in to the late hours of the night. With a versatile menu, there really is something for everyone. If you want to make things extra special, you can never go wrong by booking a high tea on the weekend. Not much of a sweet tooth? Well, they also do a killer mezze platter for the dinner hours.
House of Chocolate Dessert Café
Takapuna
Chocolate lovers! Boy do we have the perfect spot for you! House of Chocolate Dessert Café provides the most indulgent and decadent treats until the late hours of the night. Ice-cream, cakes, chocolate, waffles, they have it all. But if you're looking for something truly epic, order the Chocolate Ball and don't forget to record an Insta-video of the pouring of the hot chocolate sauce, melting the ball!
Harimgak
Wairau Valley
There's a lot of Western, Asian fusion joints out there but have you ever heard of Korean - Chinese fusion? Believe it or not, it's actually a common thing on the North Shore. Harimgak is a restaurant with Korean owners putting their own twist on Chinese sichuan and stir fried dishes. It's something you can't find in the CBD and is worth checking out if you ever make your way over to the North Shore. This place is perfect for those people who are craving Chinese takeaways but want something a little lighter on the oil, spice and sodium.
Five Star
Rosedale
We all love an all-you-can-eat buffet but have you ever been to a Vietnamese steamboat buffet? Five Star give you a big pot of hot tasty broth, a huge selection of meats and veggies and the rest is all up to you. We're not talking just a few pieces of lettuce and thinly cut beef. Here you'll find beef, lamb, fish balls, crabs and mountains of bok choy and other greens. The best way to finish the meal off is use that broth that has soaked up all the flavours from your veggies and meat and add in some noodles to make your very own pho.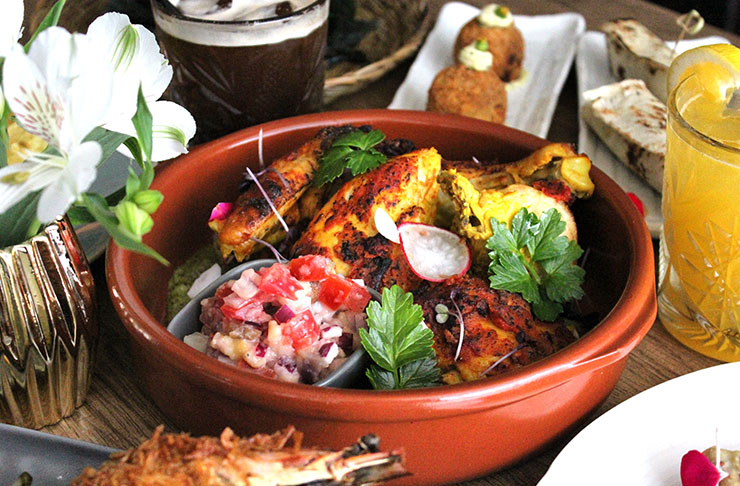 Nanam Republic
Takapuna
Auckland is absolutely spoilt when it comes to Thai, Malaysian, Chinese, Korean and Vietnamese cuisine. But there's not many places that serve authentic Filipino food and you need to come to Takapuna if you want it. Filipino cuisine is the perfect combination and harmony of sweet, salty, sour and spicy and it's definitely worth a try. Their Taco Pao is an absolute must as well as their Ensaymada – Filipino brioche with salted egg butter, yum! Not to mention the cocktail menu this place has to offer, Nanam Republic is a treat that can only be found on the North Shore.
So French
Takapuna
Have a slice of Europe at So French located on Hurstmere Road in Takapuna! With French owners, pastries, petit gateaux and freshly made crepes, this little cafe will have you thinking you're sitting in France. Can we just take a moment to appreciate their almond croissants? These babies are not only large in size but they supply some major yums. The filling is custardy and the almond meal is next level moist, a true must when visiting this North Shore cafe.
Image Credit: Jaiden Bhaga
Want more?