Whether your love language is words of affirmation, receiving gifts or even some solid quality time, we're here to tell you one thing—our love language is food. Lots of it.
From shared menus and lavish desserts to Lady and the Tramp-style pasta kisses and lobster burgers for your, well you know… (forever) lobster, this Valentine's Day in Sydney has seen restaurants go above and beyond on the feasting side of things.
Here are all the best places to have dinner in Sydney this Valentine's Day.
Across Sydney
Salt Meats Cheese
Various Locations
In what's possibly the greatest Valentine's Day deal of all time, this Valentine's Day you can head to any Salt Meats Cheese venue in Sydney and for just $39, treat yourself and your significant other to: a prosecco or beer on arrival, an entree of burrata and sundried tomato, any (yes, ANY) pasta or pizza from the menu to share, a side of greens or truffle and parmesan fries and a small tasting plating of dessert to share. More info is here.
When: Friday 14 February
Where: Salt Meats Cheese at Broadway, Dee Why, Circular Quay, Drummoyne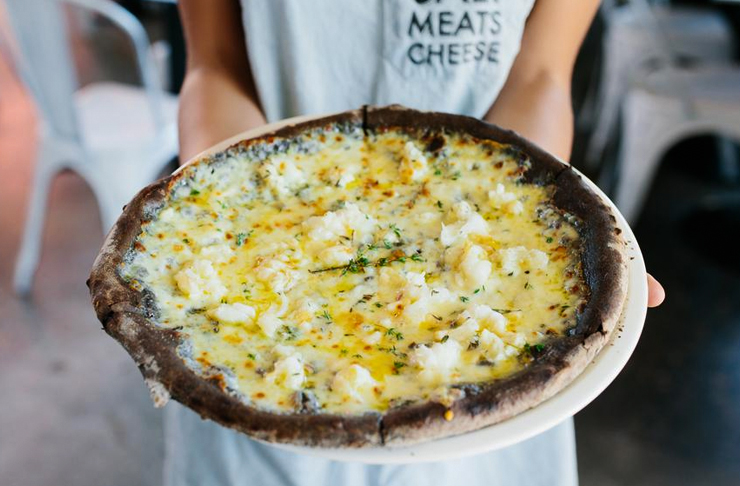 Betty's Burgers
Various Locations
Doubling down on its beach heritage, Betty's dropped a limited-edition lobster roll in October 2019. The burger, which comes stacked with Atlantic lobster meat, Betty's special mayonnaise, shallots, chives, and a smack of fresh lemon and spice, was a total sell-out (it sold out in just three days).
The great news is—the lobster roll is back for another limited run, just in time for Valentine's Day. And this means if you were skint on ideas on how to woo your significant other this Valentine's, you're pretty much sorted. The "Lobster Experience", which includes the fancy lobster roll and a side of French fries, will be available from Thursday 13 February, until sold out.
When: Friday 14 February
Where: Bondi Junction, Castle Towers, Darling Harbour, Manly Wharf, Market Street and Mount Street locations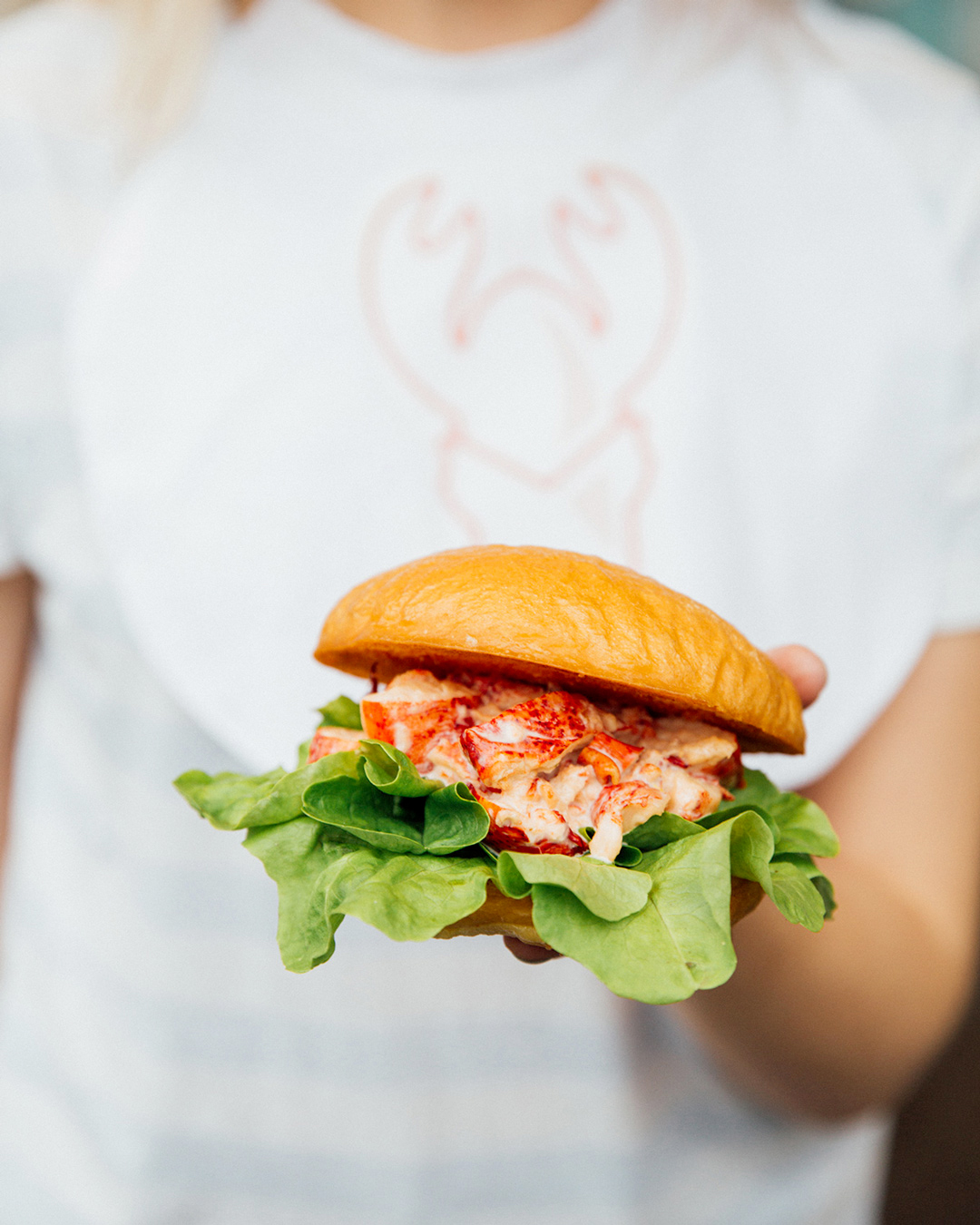 CBD
The Gantry
The Rocks
If dining waterside and beneath the historic arches of the Harbour Bridge sounds like your kind of romance, The Gantry's Valentine's Day dinner is for you. Head Chef Thom Gorringe's degustation menu sticks to heroes his love of local produce, starting with Spencer Gulf kingfish ceviche, ricotta agnolotti and Thirlmere duck liver parfait, before moving on to dry-aged Maremma duck, pan roast snapper and 2GR 9+ wagyu rostbiff. Dessert will be a real show-stopper too, with either a dulce de leche or strawberry and black sesame creation on offer. Book your spot here.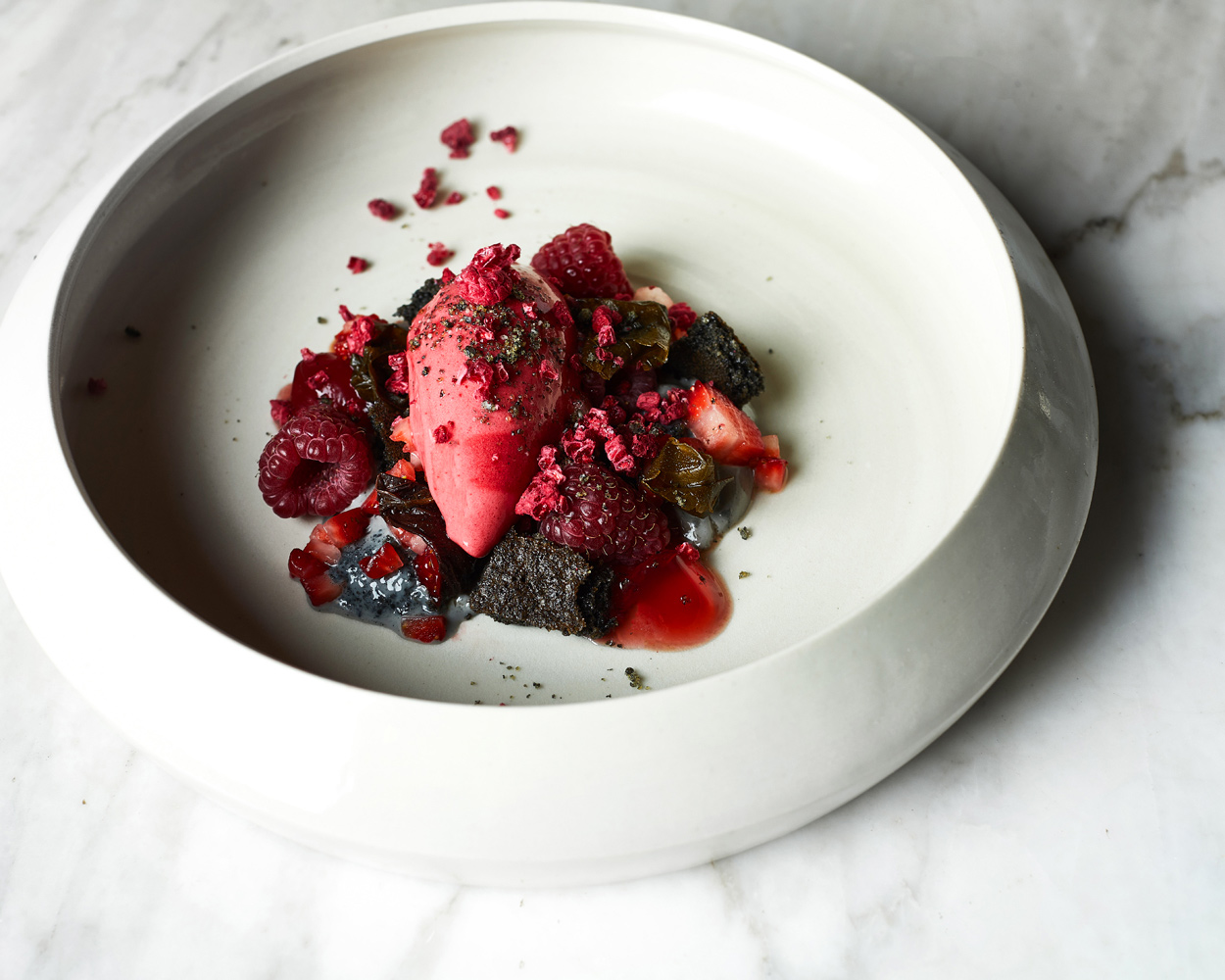 Silvester's
CBD
Show Saint Valentine's some respect by going all out this V-Day with a five-star, five-course meal at Silvester's. Crafted by Michelin Star-trained chef, Raphael Szurek, each course will be a global twist on contemporary Australian cuisine using the finest French techniques. Start the night off right, with a complimentary glass of Pol Roger Champagne before you make your way through snapper ceviche, Wagyu bresaola and braised pinnacle beef short ribs. As well as staring into each other's eyes, diners can take in the open plan kitchen (which includes a live vertical herb garden at the heart of the restaurant). Book your table here.

When: Friday 14 February
Where: 1 Bulletin Place, Sydney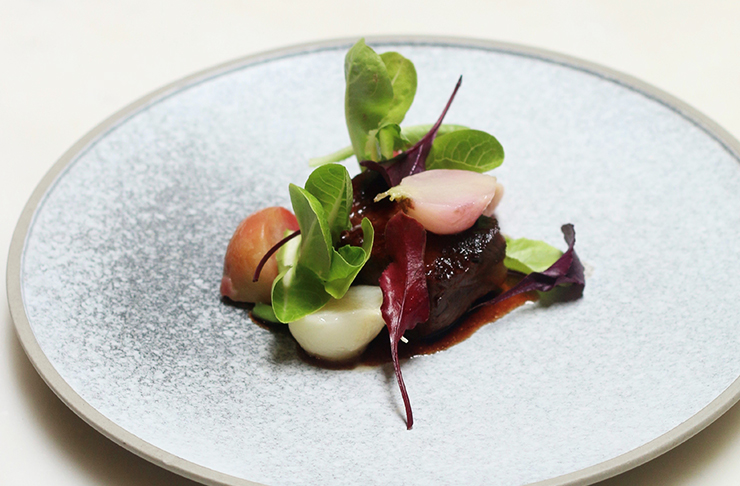 Babylon
CBD
With one of Sydney's prettiest dining spaces plus a sprawling rooftop terrace, choosing Babylon as a location for your Valentine's Day this year is a gold-tier choice. Because sharing is caring, you can feast on five shared dishes and cheers with complimentary glasses of Ashton Hill sparkling rosé. Swing past the rooftop bar for a pre or post-dinner cocktail and you'll have your night sorted. More details are here.

When: Friday 14 February
Where: Level 7 Rooftop, Westfield Pitt Street Mall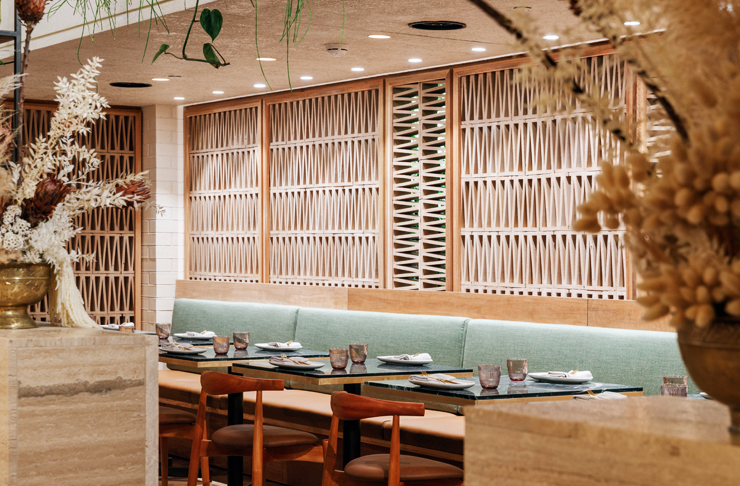 Belle's Hot Chicken
Barangaroo, Darling Square, Tramsheds
There's no doubt that when Belles Hot Chicken comes in with a new menu item, it's a sure-fire hit (remember that Flamin' Hot Cheetos menu?). This V-Day, the team here is churning out a Huli-Huli Chicken menu, a limited-edition feast that champions head chef Morgan McGlone's Polynesian roots and a Hawaiian speciality that essentially translates to "flip-flip".
McGlone's huli huli chicken is a floured marinated spatchcock in a sweet brine, roasted over charcoal, then basted in brown sugar, pineapple juice and a ginger-based brine. It's served up with pineapple slaw and four soft, sweet Hawaiian rolls.
On the drinks side of things, you'll be able to wash down your huli huli with Pina Colada's, Summer Ale Schooners from 4 Pines and renowned "party in a bottle" Bink Little Red natural wine.
When: Wednesday 12 February until the end of the month
Where: Belles Hot Chicken locations in Barangaroo, Darling Square and Tramsheds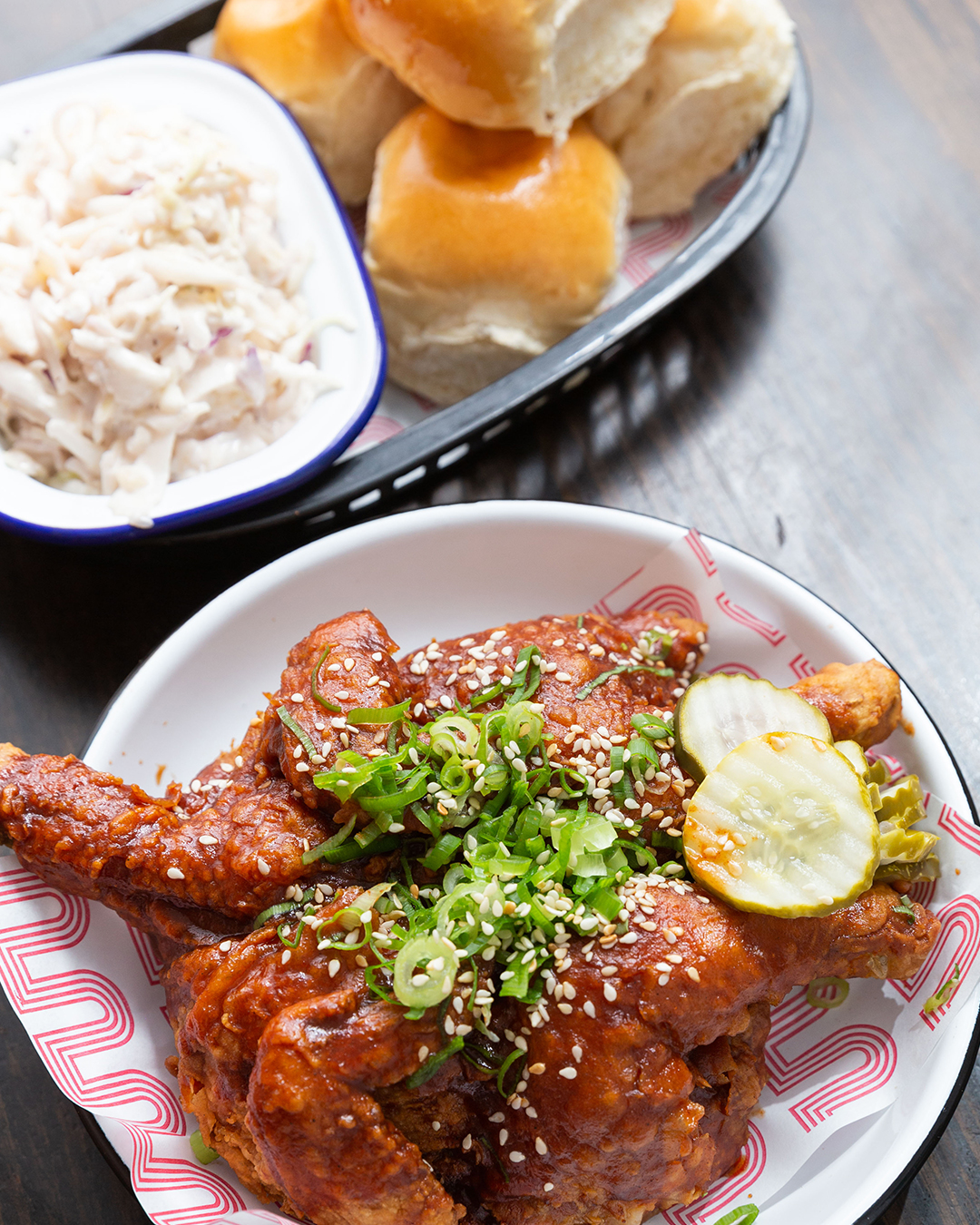 North
Glorietta
North Sydney
Fresh on the restaurant scene this year is North Sydney's ultra newbie Glorietta. This blush pink haven is home to an equally charming menu (including mini pizzas, a hectic bistro cheeseburger and pan-fried gnocchi) and an aperitivo hour with $6 wine and beers from 3pm until 6pm. You'll be able to take the route of the usual menu on Valentine's Day but if you'd rather sit back and relax, there's a prix fixe menu which consists of a four-course sharing menu and prosecco on arrival. More info is here.
When: Friday 14 February
Where: Glorietta, North Sydney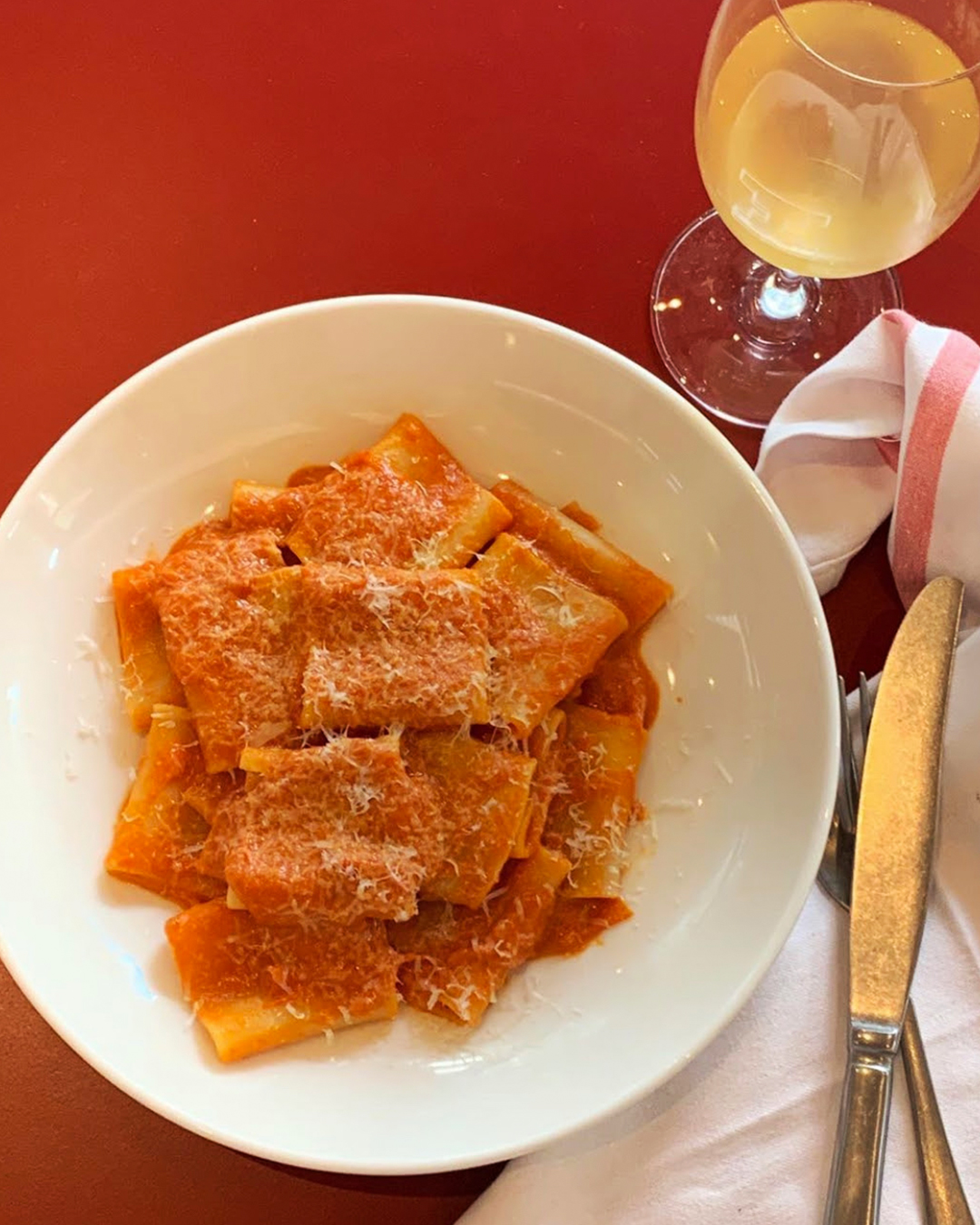 Manly Wine
Manly
If it's a loved-up food coma you're after then it's a loved-up food coma you're going to get at Manly Wine this Valentine's Day. Hot on the menu here is a three-course feast featuring a glass of champagne. The menu covers off kingfish with yuzu cream, herb oil, apple and kohlrabi salsa, roast Portobello mushrooms, truffle cream gnocchi with sage and chocolate dulce de leche sorbet with candied rose.
When: Friday 14 February
Where: Manly Wine, Manly
East
Chiswick Valentine's Day
WOOLLAHRA
Get your fix of romance with a lunch or dinner date at Chiswick Woollahra this Valentine's Day. Head Chef Francois Poulard has curated a delicious love-inspired menu that includes the likes of rock oysters, zucchini flowers, crab samosas, Chiswick's famous crispy duck, 450g of John Dory or striploin for main, and raspberry and chocolate macarons. Plus it wouldn't be Valentine's Day without a glass of sparkling on arrival.
When: Friday 14 February
Where: Chiswick, Woollahra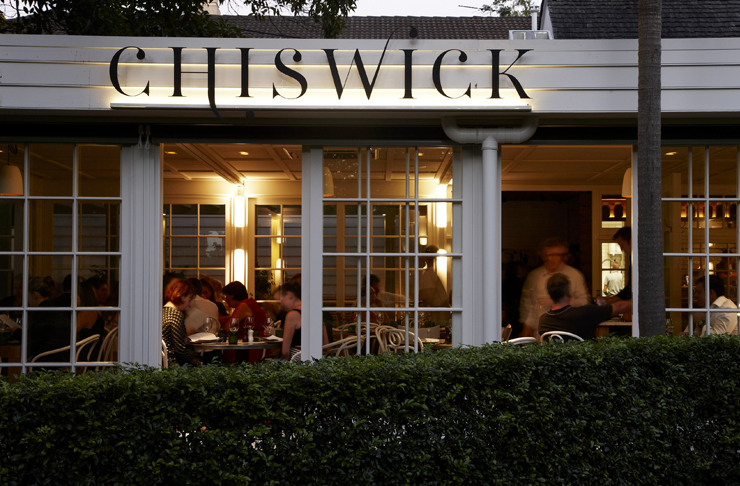 CicciaBella
Bondi
Picking up where Da Orazio left off, CicciaBella is headlined by Mitch Orr (Acme) and the legendary Maurice Terzini (Icebergs, The Dolphin and one of our favourite fashion labels, Ten Pieces). For the most romantic day of the year, Orr has created a mighty fine special menu for you and yours. Kick off with fresh oysters and clams in XO sauce and pinzimonio (sparkling fresh vegetables dipped in olive oil, lemon juice and salt and pepper). Then graduate to CicciaBella's whipped ricotta (it might be the best god damn thing you will ever eat), garlic pizette, spaghetti with lobster oil, veal marsala and a twist on the staple tiramisu and choco cannoli. You can also request a full vegetarian or pescatarian take on the menu if you need. Head over here to book.
When: Friday 14 February
Where: CicciaBella, Bondi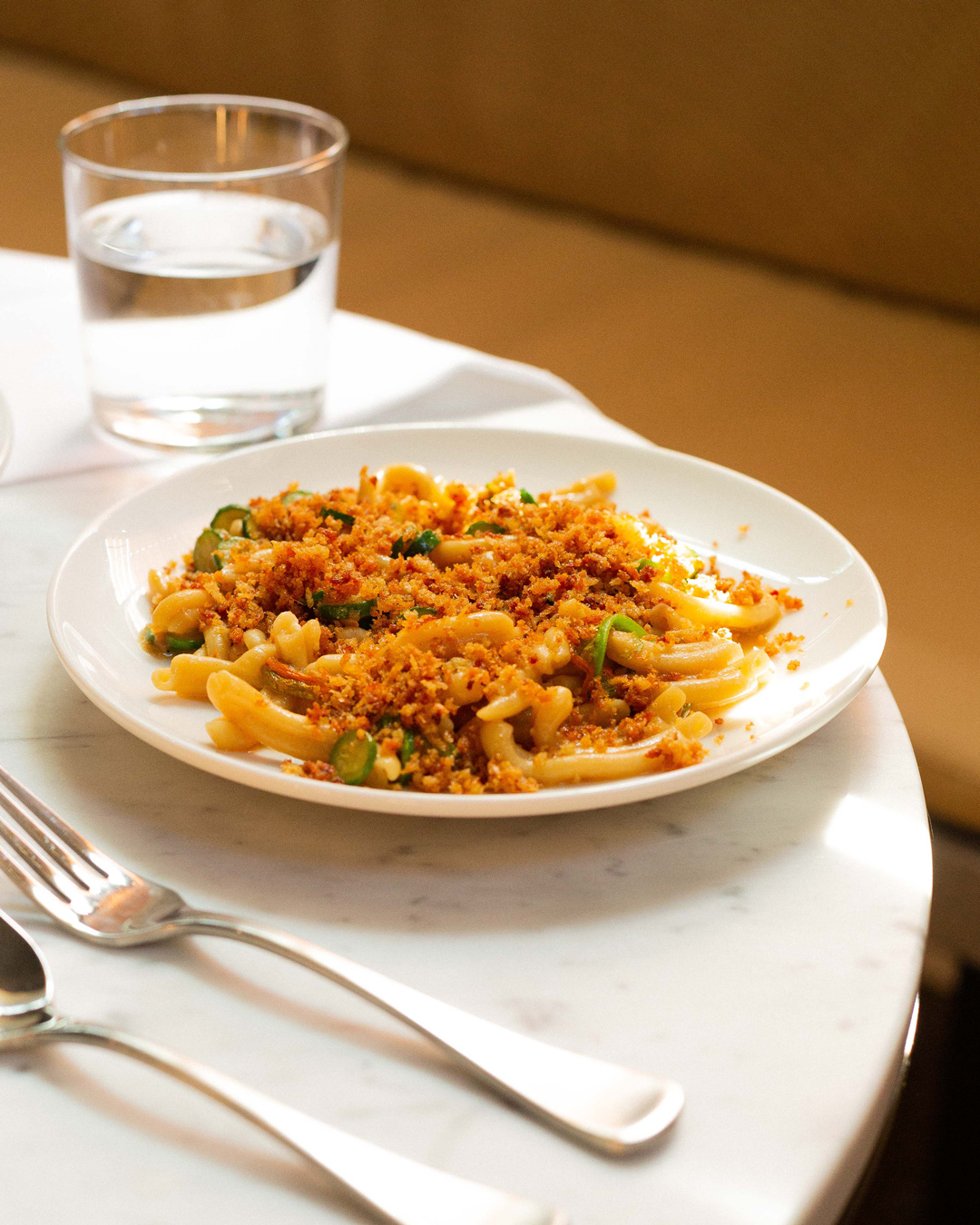 South
1908
Cronulla
Yes, 1908 might be Cronulla's most romantic restaurant, so if you're around these parts, you'll want to book a table stat. Why? Because not too long ago this eatery housed a plethora of books instead of delicious food (but it still maintains that old-school charm today). This dinner includes a three-course set menu including a choice of entrees, mains and desserts. If you haven't been here before (shame on you), 1908 is a huge celebration of coastal dining with dishes inspired by the Caribbean, Brazil, Mexico, Spain, Italy, India, Thailand and Polynesia.
When: Friday 14 February
Where: 1908, Cronulla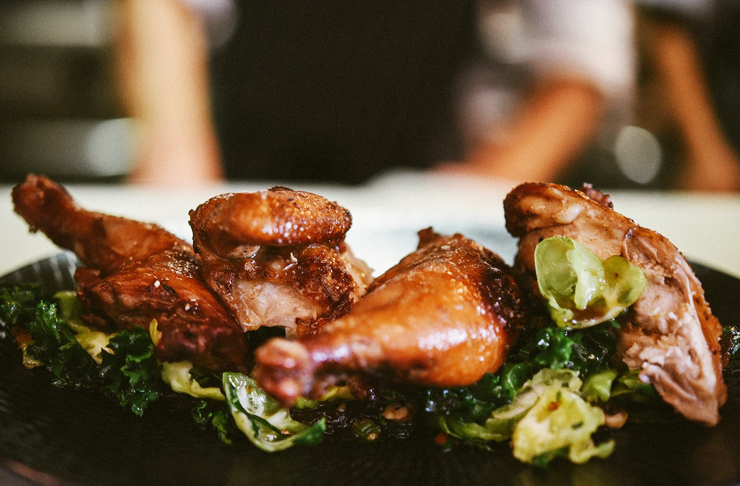 West
Butter
Parramatta
Sydney's famous fried-food-meets-sneakers joint does more than just amazing fried chicken. Since the end of last year, the team here has been plating up one hell of a bottomless brunch and this month, they're whipping up something extra special for Valentine's Day. Butter's Valentine's Day dinner includes fried chicken wings (or mushroom pieces), fried aphrodite halloumi, a bunch of sides and sauces including the iconic ramen gravy and of course, the infamous hot cinnamon doughnut for dessert. Book your spot here.
When: Friday 14 February
Where: Butter in Parramatta, Surry Hills
Cost: $38 per person, add a bottle of Veuve Clicquot for $95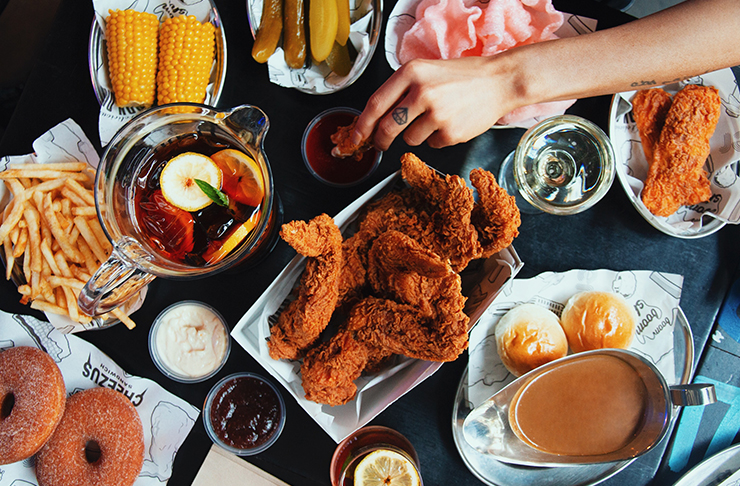 Sicilian
Parramatta
For a Valentine's Dinner worthy of Cupid's bow, make sure you grab your most loved human and settle into a feast at Sicilian. You'll be able to select entrees from a line-up that includes pane dips served with hot pizza bread and garlic Italian ciabatta, and mains like a 300g rib-eye, chargrilled marinated confit chicken and chimichurri fettucini. As for the sweet stuff, you're looking at mega servings of a classic homemade tiramisu and mango panna cotta. More info is here.
When: Friday 14 February
Where: Sicilian Parramatta, Parramatta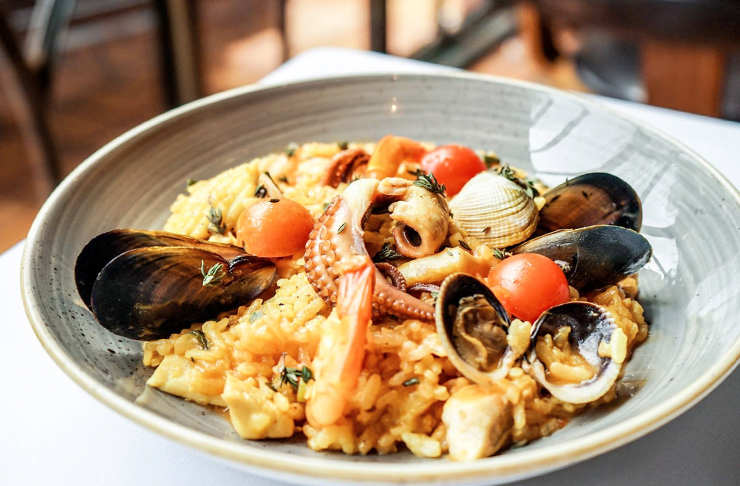 Want more restaurant ideas? Check out some of our favourite new and recent restaurant openings right here.
Image credit: Daryl Kong, Silvester's, Babylon, Belle's Hot Chicken, Glorietta, Manly Wine, Chiswick, Rocket Weijers,1908, Butter, Sicilian Parramatta