Whether it's a knock-off martini on a Friday night or a cruisy seaside margarita on a Sunday afternoon, we're quite partial to a cocktail (or three). There truly is something special about taking that first sip of a good cocktail and thankfully, there's plenty to slurp down around Perth.
But where to go? Well, rather than just giving you our fave spots, we thought we'd ask some fellow cocktail-lovers for some suggestions. People who are out wining and dining, throwing events and meeting people all over town for tipples on the regular, and just really know a good drink when they see one.
So we spoke to 7 of Perth hospitality's most in-demand PR professionals (just think of them as your in-the-know friends) and asked them where to find Perth's best cocktails, including non-alcoholic recommendations too. And yep, they well and truly delivered.
Read on to uncover their top picks.
David Gardiner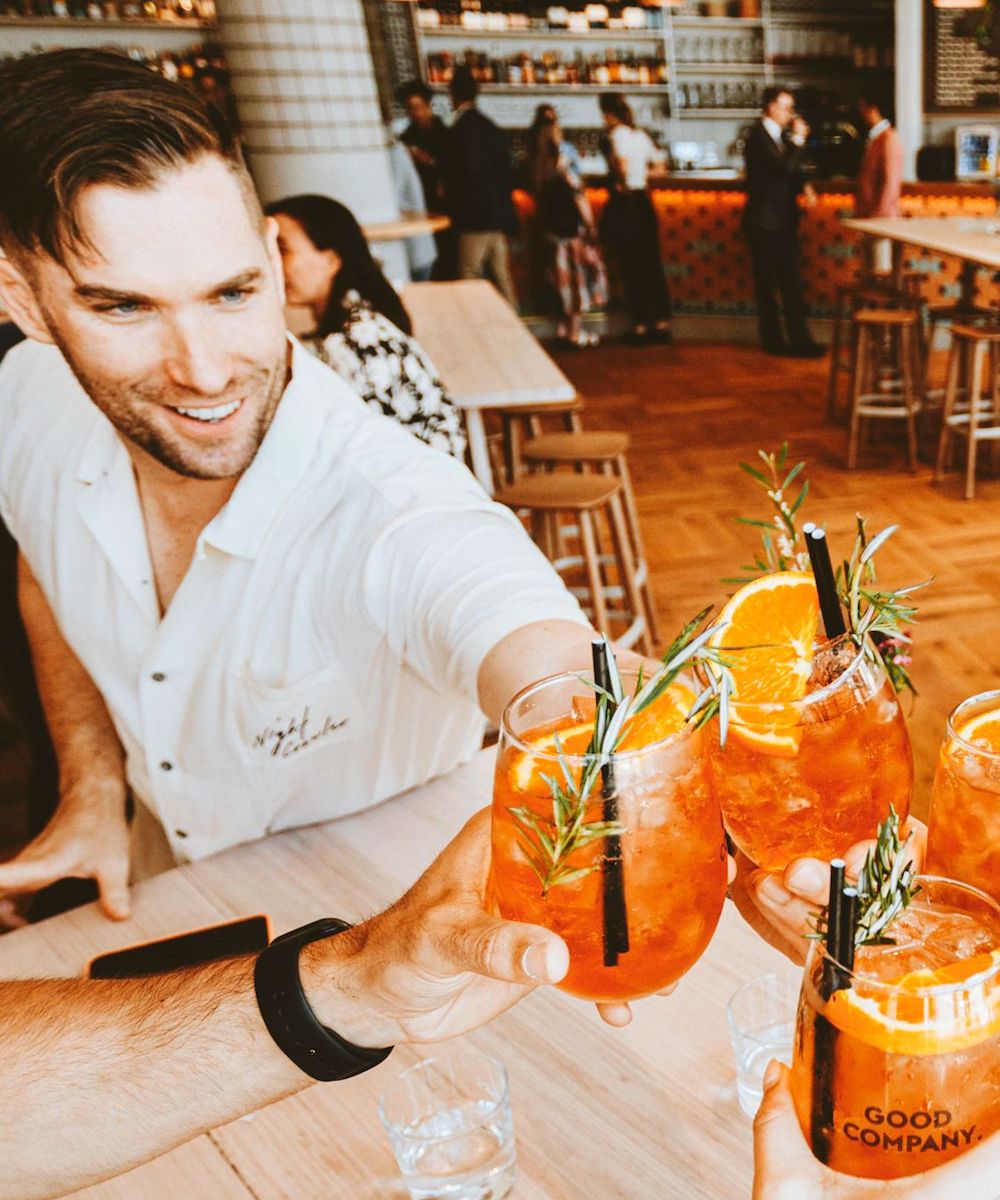 Favourite Cocktail Of All Time
Dirty Martini—gin, very dry and filthy—this savoury delight never disappoints and doubles as a snack with some Sicilian olives.
Top 3 Cocktail Venues In Perth
Il Lido, Long Chim and Cooee. Something by the sea, something by the river, and something in the city–the perfect trio of locations that cover the breadth and depth of our city. Aperol Spritz at Il Lido in Cottesloe as the sun goes down–it's a vibe. Cooee serves cocktails infused with a slice of WA in each cup. Long Chim—just sit at the bar and marvel at the wizardry of Eoin Kenny.
Non-Alcoholic Recommendations
Good Company and Sweetwater have the best collection of non alc options–both venues have adopted the zero approach without giving up on flavour and the theatre of cocktail making.
Ultimate Cocktail Experience In Perth
My ultimate cocktail experience in Perth; Pooles Temple and their caviar martini. It was a rainy winters night, I was sitting enjoying some live jazz and made at my table was the most indulgent cocktail in the dimly let den–a crisp and clean martini with a heavenly caviar bump. Pair with the dulcet tones of the divine Ali Bodycoat and you are in for a treat.
Hangover Cure
I don't tend to drink to excess anymore, but honestly, jump on the bike at LA Fit or head to S30 and sweat it all out—your body will love you and hate you for the intense sweat session. But if you need something a little less intense, get a cheeseburger borek into you from Servo Kebab or the saganaki at Harbourside Freo.
Kate MacKinnon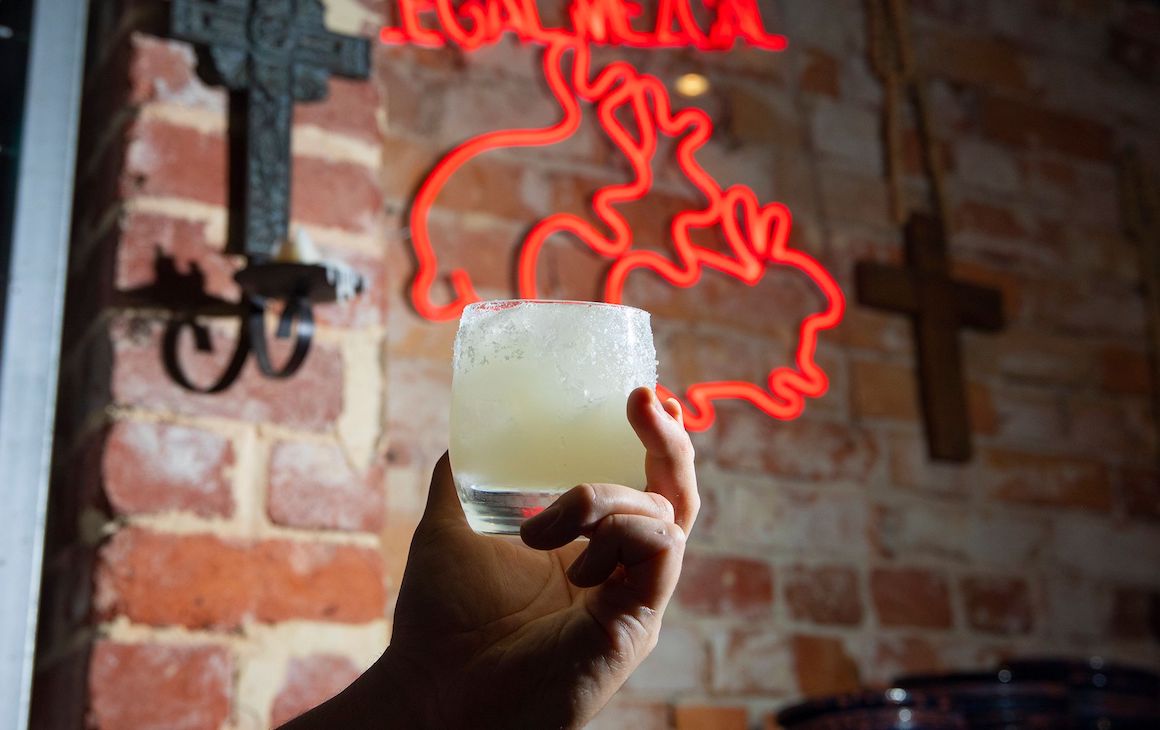 Favourite Cocktail Of All Time
Tommy's Margarita—reminds me of summers through Mexico and good times with friends.
TOP 3 COCKTAIL VENUES IN PERTH
I tried for 3, but seriously couldn't drop one as I LOVE LOVE LOVE them all, so here's my top 4.
Toots—a secret bar WITHIN a secret bar somewhere in Chinatown. Dripping in red velvet and disco balls, accompanied by an epic 80s inspired cocktail list, this is one of my all-time fave venues to enjoy a delicious (and fun) cocktail. From the West Coast Cooler Super Spritz, Fluffy Duck, Fruit Tingle and White Russian to a Sex on the Beach and Midorini Illusion Shaker - Toots is all about straight up, old school FUN and that's front and centre with each of the cocktails. looking for that real party starter, each of the cocktails can be served as a shot, look out!
Vans—for its consistent quality from its food to its cocktails. They do delicious breakfast cocktails if you're having a boozy brunch (they were the days!) or if you're like me and squeezing in "just one" on a Friday afternoon my go to is Hiding in the Back—a cardamom and pineapple margarita with tequila, agave, cardamom, lime, fresh pineapple juice, cardamom and salt rim.
La Cholita—They're turning 10 this year (crazy for a venue in Perth to be this hot for that long!), and with tequila focused everything, and often a line out the door, it's hard not to have a good time sipping on cocktails in this buzzing Northbridge institution. And did someone say FIVE different margaritas on the menu? I'm one happy lady!.
Servo—The new kid on the block, but straight onto my list of favourites when looking to enjoy a cheeky cocktail. With a safe kids play area to entertain the little ones, this has quickly become a staple on the mother's group catch-ups.
Non-Alcoholic Recommendations
On a sunny summer's day there is no better place than in the lush green courtyard at Henry Summer. They do the most amazing seasonal mocktails, which are totally my speed these days when attempting a girls night out.
Ultimate Cocktail Experience In Perth
I'm in Northbridge. I just love the buzz and energy of Northbridge. We used to live in Northbridge (pre 2 kids!) and just bar hop through all the amazing venues on offer. I'm at La Cholita, sitting up at the bar with my partner (we love to sit at the bar and talk to the bartenders), we are eating the fish taco with a side of the street corn, starting at the top of the margarita list, and making our way to the bottom.
Hangover Cure
Hangovers are a thing of the past (for now anyway, with an 8month old and 3.5yr old!) but I used to love going to the Duck House in Northbridge and ordering BBQ Pork, Roast Duck, rice, and double the gravy sauce. Rice and sauce when I was hungover, come at me! Or I would hit Alabama Song for one of the $10 Sunday burger or 50c wings specials.
Grant Capriotti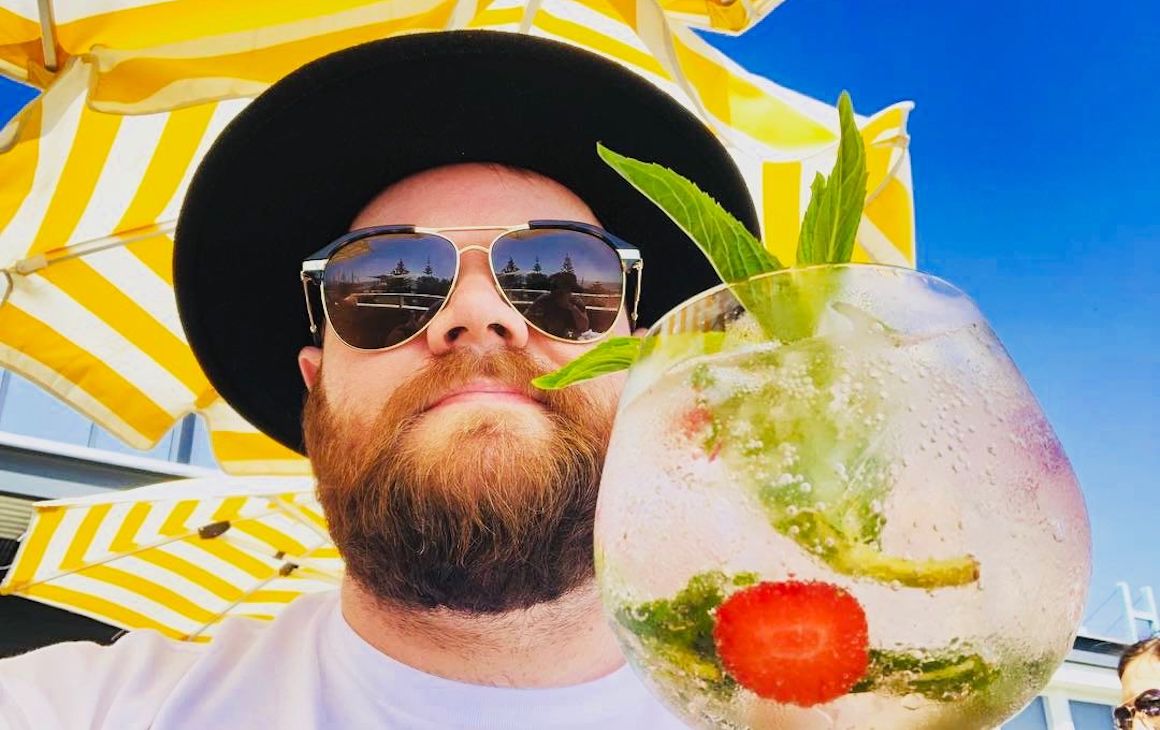 Favourite Cocktail Of All Time
Give this man a classic cocky-T any night of the week. Can't go past an Old Fashioned or a dry Gin Martini (clean as a whistle with olives). There's something about the simplicity of these bevvies—no obscure ingredients or fussy techniques. I feel like these timeless tipples transcend the place where they are made—close your eyes, take a sip and you could be anywhere in the world.
TOP 3 COCKTAIL VENUES IN PERTH
The Shorehouse—Nothing beats sitting out on the infamous Shorehouse deck on a hot day overlooking Swanbourne Beach with one (seven) of their signature Frosty Fruit Granita cocktails. Refreshing, nostalgic, delicious. Pair this with the Perth sunshine and you're set. It's a lifestyle, and I'm here for it.
Nobu—Going here is such a treat. The cocktails are exquisite, the perfect accompaniment to the equally spectacular food. Pair the Wasabi Awa with the Jalapeño Yellowtail Sashimi and a Matsushia Martini with the Black Cod Miso for an unforgettable marriage of flavours. Booking a table as I write this.
Casa—Having recently worked my way through a lot of the cocktail list with a mate, who happens to be a French chef and a terrible influence on me, I can safely say that these cocktails ain't no support act to their superb organic wine list. This new kid on the block is packing a punch!
Non-Alcoholic Recommendations
Island Market—With panoramic views of the ocean as far as the eye can see, who needs booze? This Middle Eastern/Mediterranean inspired coastal hotspot on Trigg Beach serves up some of the most delicious mocktails in the northern suburbs. Take the booze-free experience to the next level and treat yourself to a take-home tub of their just-launched dark chocolate Turkish delight gelato!
Ultimate Cocktail Experience In Perth
Finishing dinner in Santini Grill and ducking across the corridor into the dark and moody surrounds of Santini Bar for a post-dinner nightcap. They do a great Old Fashioned, which is the perfect way to round out the night before heading upstairs to sink into the plush hotel beds at QT Perth.
Hangover Cure
Italian food! Get me to Monsterella, Post or No Mafia stat.
Pim

Pattanasuk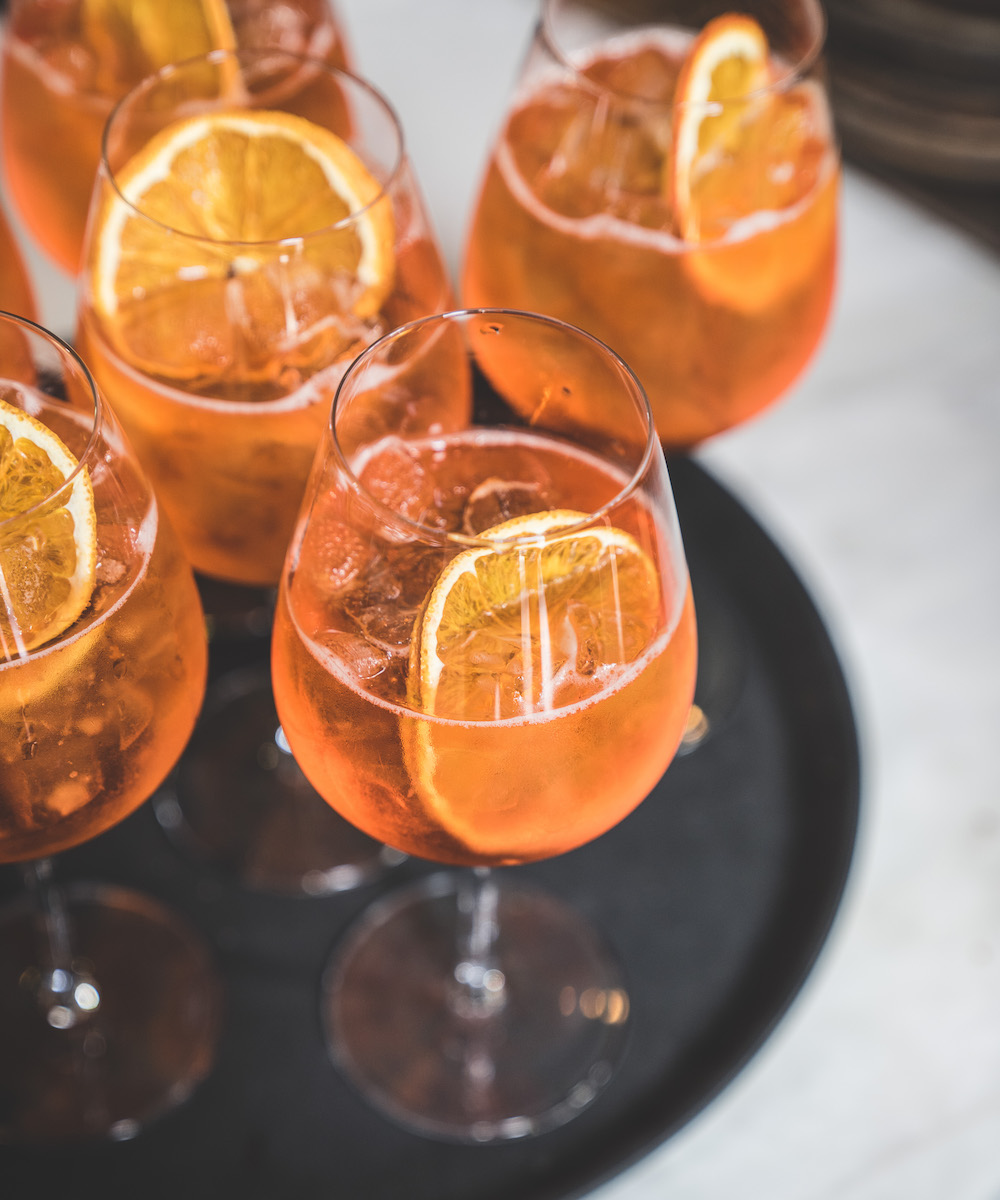 Favourite Cocktail Of All Time
Depends on my mood but equal favourite between Amaretto Sours or Dirty Gin Martinis (olive garnish is a must!)
TOP 3 COCKTAIL VENUES IN PERTH
Storehouse Subiaco—Possibly stumbled across what was the best cocktail of my life here as we chose to pop in for an aperitif! Kentucky's Cinema Club—if you love caramel popcorn, this is your jam. Can't go past the epic views and gorgeous décor either.
L'Chaim—Beautiful hidden bar filled with history, a live pianist, and vocals to keep the energy buzzing. How could you not love this place? You'd lose track of time in here—which can be a blessing (or curse).
Garum—Gin is my jam and the impeccable selection at this Roman osteria makes it a must for any gin lover. Pair it with the magic that Stefano Pingue produces and it's a culinary affair.
Non-Alcoholic Recommendations
The dream team at Major Tom's will always look after you with a creative mocktail. You tell them the flavours, they'll deliver a jaw-dropping delight. The great thing about this place is that you could spend hours there either immersed in a show at The Royale Theatre or submerged in endless pinball conquests at Barcadia!
Ultimate Cocktail Experience In Perth
My ultimate cocktail experience is Friday night with the girls. Aperitif at Post, a cheeky spritz paired with freshly shucked oysters. Down to Long Chim for spicy Thai, but always their Lychee cocktail to start. Then off to Goody Two's for a boogy and put a nail on the evening with their Garden Party Cocktail Sharer!
Hangover Cure
Two things. Yum Cha. Bloody Mary—load the Tobasco! The Howling Bloody Mary from The Shorehouse gets the job done!
Caitlin Irving And Zara Bryson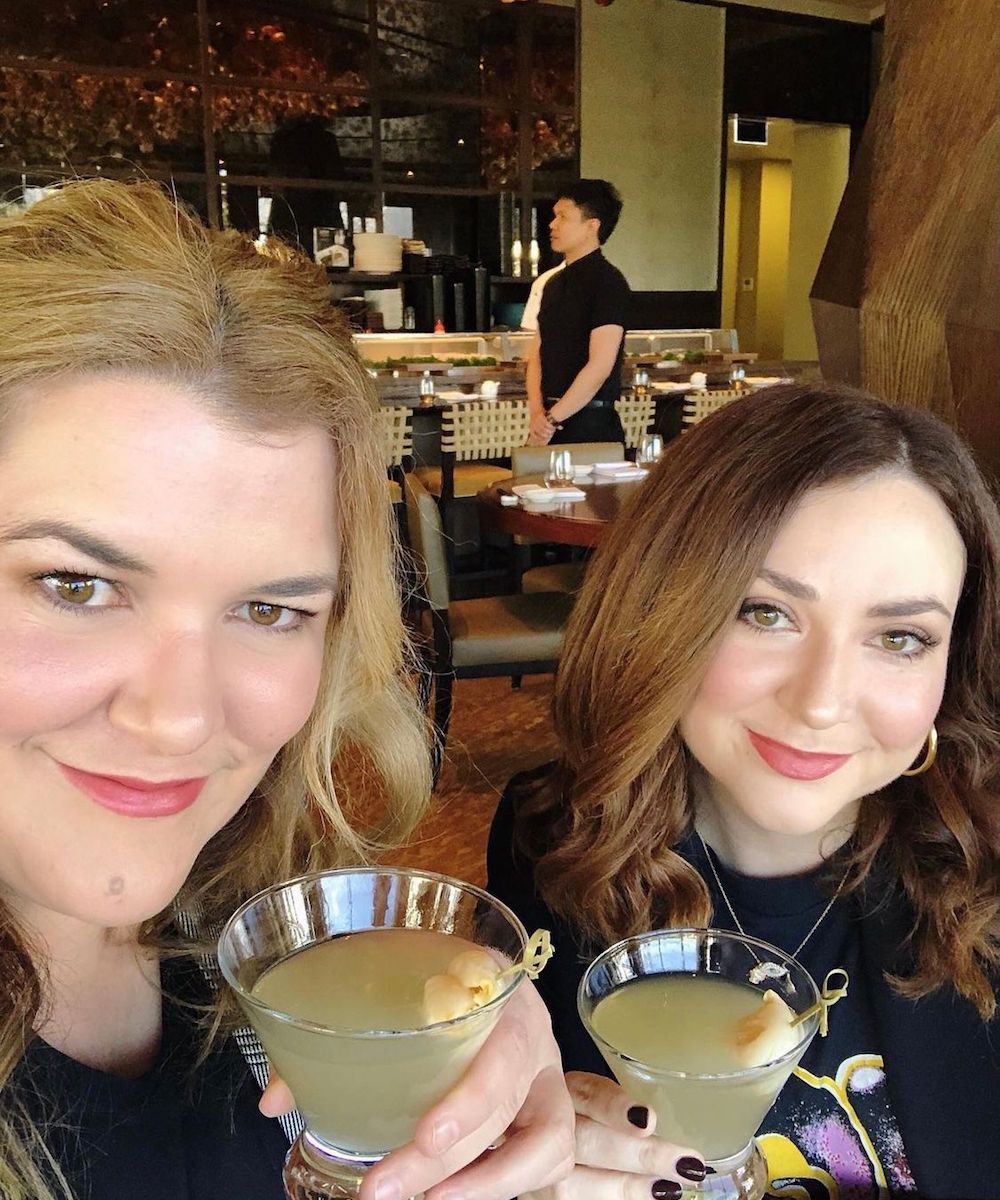 Favourite Cocktail Of All Time
We both love a gin-based cocktail...a Gin Martini with a twist for Zara and a Gin and Tonic for Caitlin!
TOP 3 COCKTAIL VENUES IN PERTH
The Waiting Room—Delicious cocktails in a beautiful setting with valet parking and the best truffle fries! Can't beat it all year round but we especially love TWR in winter or before we see a show at Crown Theatre.
Fleur in The Royal—The Martiny is one of the best tipples in town...A perfectly formed fun-sized martini made with rice vodka and lime cordial...we could have ten!
Bib & Tucker—Sun-soaked cocktails made by great bar staff and arguably the best beach view in Perth. Bring on summer!
Non-Alcoholic Recommendations
Coogee Common—They do amazing spritzes and mocktails in the most beautiful garden setting. We both love their lavender spritz.
Emily Taylor in Freo—A great selection of fresh, fruity and well-considered non-alcoholic cocktails so you don't feel like you're missing out!
Ultimate Cocktail Experience In Perth
Sometimes simplicity is what makes the experience so wonderful. We just love being in Freo and enjoying the laid-back coastal atmosphere that makes the port city so special. A perfectly crafted cocktail or two at Strange Company with piping hot fries… always with fries... It's our guilty pleasure. Then finishing the night off with a stroll and an artisan ice cream from Kuld Creamery—so hard to beat!
Hangover Cure
A decadent, relaxed brekky in Freo. Preferably the vanilla pancake stack at Duck Duck Bruce or one of "The ol' Ham & Cheese" brioche sandwiches from Eggspot at the Fremantle Markets; both are so good for what ails you! We'd also suggest the four cheese toastie with paprika salt at Peggy's would go down a treat with a hangover.
Laura Moseley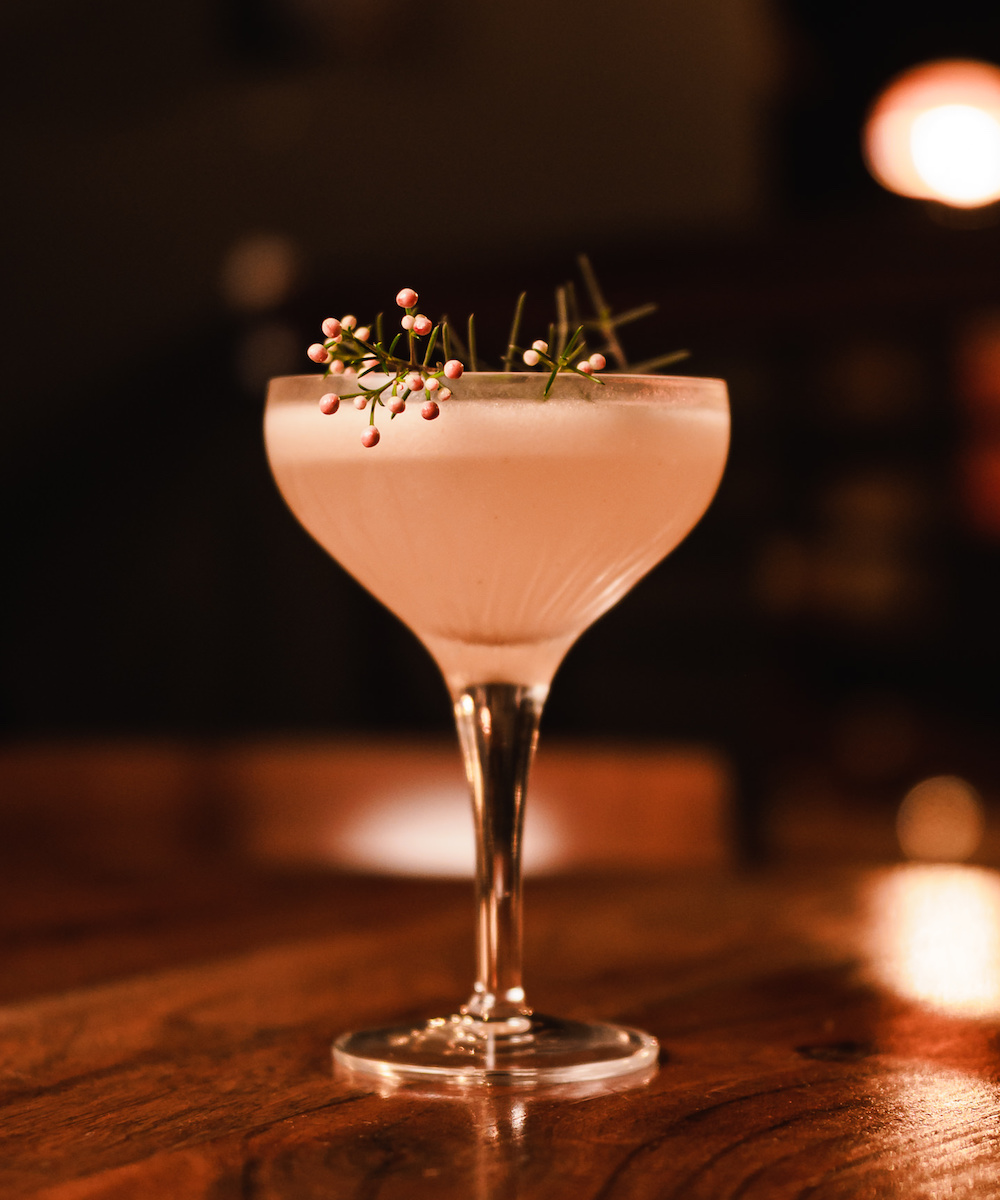 Favourite Cocktail Of All Time
I do love a very very dirty gin Martini…the more brine the better. Savoury, complex and great with food…even better when the garnish is a built in snack!
TOP 3 COCKTAIL VENUES IN PERTH
Si Paradiso—I have such a soft spot for Amaro and Aperitifs and they have an amazing range.
Neon Palms on William Street is our go-to for cocktails in summer. I tried the Bordeaux last weekend - a riff on a glass of red wine of all things, with a kick of tequila.
Foxtrot Unicorn—The team here know their stuff. The Highballs are super refreshing but I can't go past the Fingerlime Breakfast Martini - Swan Valley gin, Lemon, orange fingerlime and thyme.
Non-Alcoholic Recommendations
Tiny's does a mean Nah-Garita with Seedlip spice, passionfruit, verjuice and lime.
Ultimate Cocktail Experience In Perth
I love nothing more than strolling from bar to bar through Northbridge and the city enjoying cocktails and snacks along the way. Give me a roving dinner any day—it's the best way to explore the city and find new spots. It always seems to end walking home via Le Rebelle to top off the night with a digestif and Crab toast.
Hangover Cure
Cheese on toast from Mary Street Bakery and a green juice is the ultimate revival tool.
If you're keen to kick on, work through all of Perth's best bars.
Image credit: Supplied