Breakfast is the most important meal of the day, and it tastes even better when someone else has made it. We reckon every Aucklander needs a breakfast bucket list in their life, so we've created one just for you.
Here are 18 breakfasts in Auckland to try in 2018.
Catroux
Westmere
Cosy neighbourhood café, Catroux, delivers the goods in the form of their seasonal breakfast menu. Trust us, this thing is nuts. Head there after your Saturday market trawl to try their Weekend Benedict with free-range pulled pork, pickled fennel and apple.
Odettes
Auckland City
Whether you're in the mood for something sweet (vanilla crepes with chocolate cremeux and pistachio ice cream, anyone?), or savoury (say hello to the prawn omelette with sumac, spicy peanut and pickled ginger), Odettes doesn't disappoint.
Little Bird
Ponsonby
The perfect breakfast spot for vegans, healthy eaters or basically anyone who likes delicious grub. Little Bird is a famous crowd pleaser. When you try the kumara and coconut hotcakes, you'll understand why this place has so many loyal regulars.
Dear Jervois
Herne Bay
If Dear Jervois isn't one for the Auckland-breakfast-bucket-list, then we don't know what is. It's tough to know what to order though (the menu is insane, so we're not judging). If in doubt, go the smashed avo on house-made Swedish rye. Your taste buds will thank you.
Welcome Eatery
Grafton
You eat with your eyes first—and the chef Welcome Eatery certainly knows this well. Each and every dish served up looks like a work of art. Most importantly, the food is so delicious that it'll have you coming back to try everything on the menu. Our tip? Start with the buttermilk wholemeal salmon waffles and work your way down.
Rabbit Café
Eden Terrace
Rabbit Café is a completely vegetarian cafe that'll make you question if you ever need to eat meat again—yup, it's that tasty. Plus they have a DIY menu, so you can design and order your ideal dish. The perfect spot to take that annoyingly fussy friend.
Rosebank Coffee & Kitchen
Avondale
One of the best in the West, Rosebank Coffee & Kitchen is an unexpected gem in the industrial area of Avondale, complete with modern vibes and next-level food. We're talking mouth-watering French toast plus charcoal lattes and doughnut towers—yes, doughnuts for breakfast are a thing.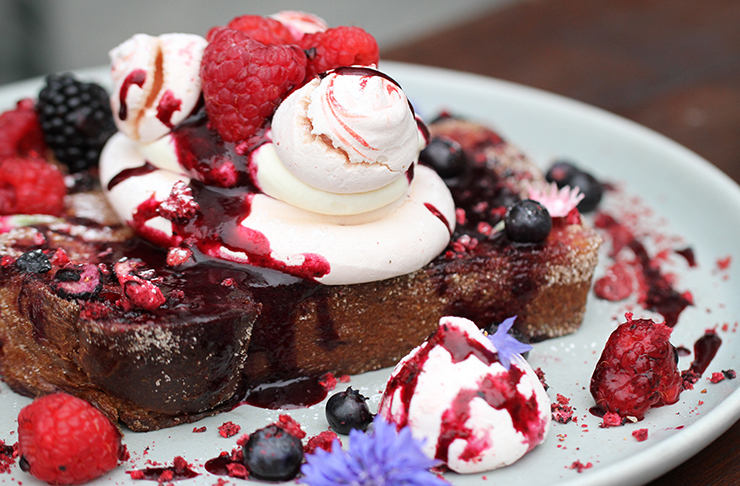 Winona Forever
Parnell
With one of the best and most delicious cabinets in Auckland, it's hard to go past the tempting freshly baked treats—think doughnuts, slices, loaded toast creations and pastries galore—at Winona Forever. But, if you do manage to resist, the magical mushrooms are...well, magical.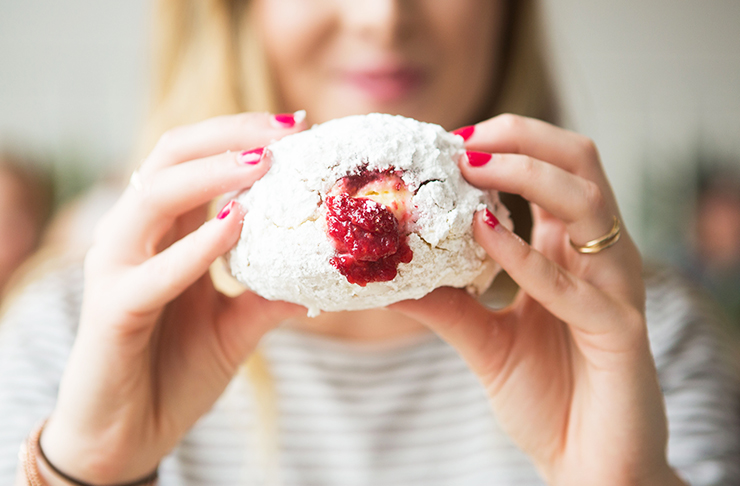 Little and Friday
Belmont & Newmarket
We've said it before and we'll say it again: doughnuts for breakfast are a wonderful and totally acceptable thing, and no one does them quite like Little and Friday. Go on, you deserve it.
Champ Canteen
Newmarket
Total game changers on the breakfast scene in Auckland. If you haven't stopped in to try Champ Canteen's prawn eggs bene on toasted croissant, or their spaghetti and sausage toastie, we suggest you do, ASAP. You'll thank us later.
Major Sprout
Auckland City
Definitely up there with the best of the best breakfast spots in town (if not, the country) is Major Sprout. To be honest, we just can't go past the buttermilk pancakes with almond mascarpone, butterscotch, toasted marshmallows and of course, candy floss!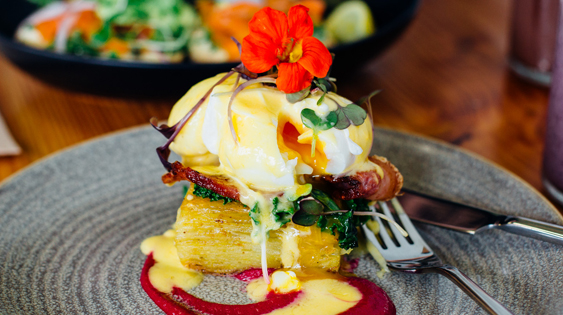 Geeks on Sainsbury
Morningside
Geeks on Sainsbury know what's up when it comes to great food and great coffee and we couldn't be more happy to chill in this cute and quirky spot. On weekends you'll find us indulging in their layered potato eggs bene or one of their delightful waffle options.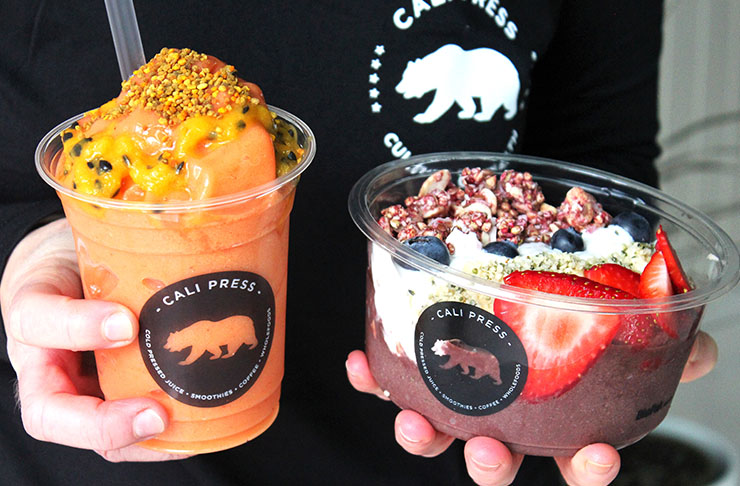 Cali Press
Auckland City
The new kid on the healthy block as of November '17 is Cali Press, and we just can't get enough of their juice/acai/smoothie bowl goodness. Plus they have a toast bar—what more could a breakfast-loving Aucklander want?
Urban Soul
Karaka
If there are two things we love on a breakfast menu, it'd have to be waffles and smashed avo on toast (you just can't beat 'em!). Urban Soul does both exceptionally well, so stop in on your next roadie out of the big smoke.
St Helier's Bay Cafe and Bistro
St Helier's
The perfect spot for a special occasion brunch, with a stunning view and the menu to match, is St Helier's Bay Café and Bistro. Their food is what culinary heaven would taste like, and that's why it's one of the best.
Honey Bones
Grey Lynn
We're semi-obsessed with this cute and cosy spot, nestled right in the suburb of Grey Lynn. With super friendly staff and a talented team behind Honey Bones' epic food and coffee, your breakfast experience is guaranteed to be winning. We recommend the zesty zucchini fritters for a delicious start to the day.
Crave
Morningside
There are many reasons to love this heart-centred Auckland cafe—the first being that Crave's profits go straight back into making the community a better place. The other reason? Their creamy mushrooms are the bomb.
The Collins Cafe and Bar
Greenhithe
The Collins has fast become a crowd favourite among Aucklanders, and there's no question why, especially when their menu features stuff like Southern cornflake and macadamia crusted French toast. Yes please!
Image Credit: Jaiden Bhaga, Lauren Matilda Matthews
Want More?